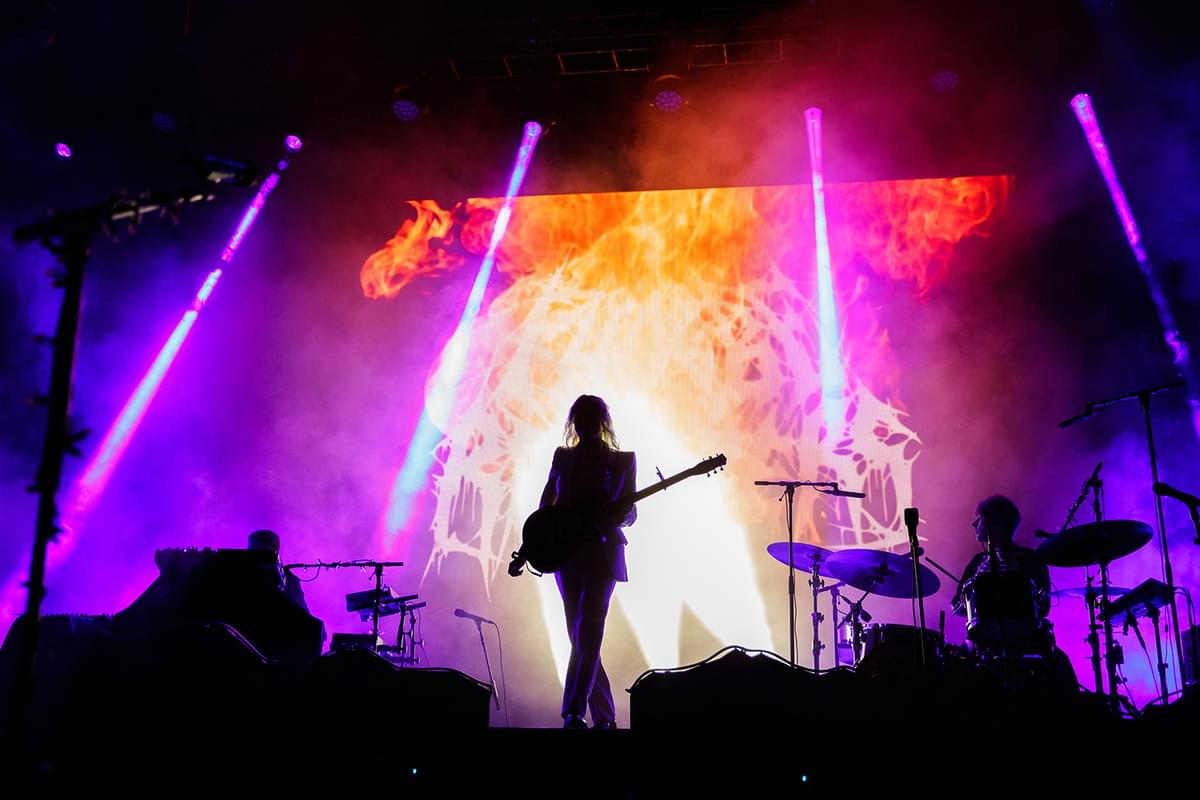 Phoebe Bridgers kicks off a four-night stand in South London
27 July 2022, 13:16
Phoebe Bridgers' place as a mainstream icon was built upon songs excavating truth, and navigating the ups and downs (mostly downs) of life with inimitable charm and wit: she crafts singalongs from life's darker moments
The first of her four-night residency at Brixton Academy is all about the bonding of sad feelings and sad music with an occasional upbeat twist – little moments peppered throughout, and emboldened by Bridgers' dry sense of humour and love of her fans. Be it crouching and hugging guitarist Harrison Whitford during the coda of "Halloween", or conducting a rendition of "Happy Birthday" to tour tech Lily, it's moments like this underscore her role. For many Bridgers is a saviour; for most, she's a best friend.
Her songs belong to "temporary feelings of permanence", she tells the audience – anything that can and will be felt. It's a feeling visible in the faces of the thousands laughing, crying, and singing tonight, potentially witnessing their spokesperson for the first time, or maybe umpteenth time.
Stretching her arms in the air with a childlike "Ummm" while surveying the crowd, she talks of Roe V Wade, the niceties of her being back in the UK and the state of her home country. While the setlist remains largely unchanged from the tour so far, the power she holds is immense. Running about the stage, she knows her responsibility as both a spokesperson and a human – empathy is the crux of her operation, even when she halts proceedings to check on the crowd.
Hers is a space that was left wide open, and she's taken it while bringing her friends - both in reality and in fandom - along for the ride, including a last-minute appearance from The 1975's Matty Healy during "I Know The End's" fire-laden breakdown.
Get the Best Fit take on the week in music direct to your inbox every Friday