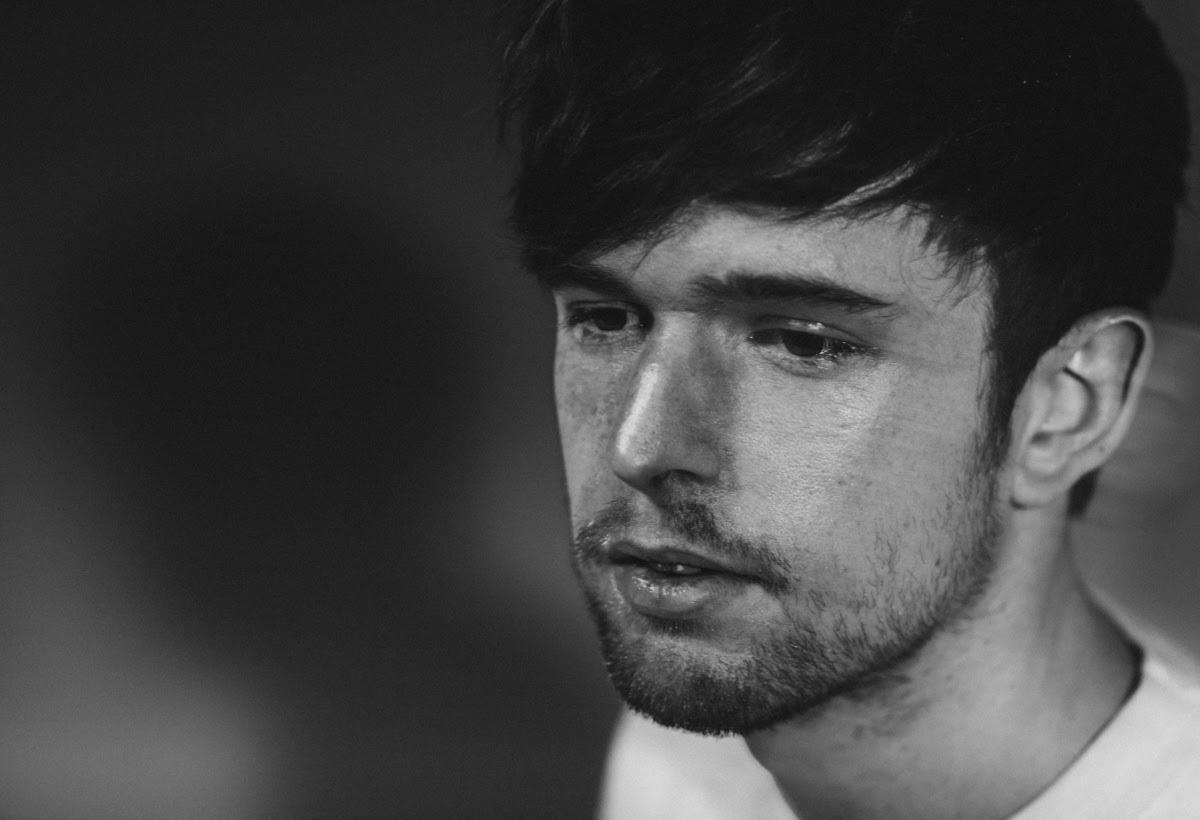 James Blake, Echo Lake, Suuns, Seams and Korallreven: Ones to Watch for 2011
03 January 2011, 09:00
Ones To Watch. It's a funny old phrase, yet one that's thrown around every inch of the media come the dawn of any new year. How many "Ones To Watch" actually come good and live up to the impossible expectation thrust upon them by 'the man'? You only have to take a peak at any past BBC Sound of… list to realise that the whole idea of cherry picking choice acts is more about rose tinted zeitgeist than any actual prediction of an artists longevity and/or success.
The following 5 acts were hand-picked in an attempt to not only point out where the musical landscape of 2011 could point towards but, and perhaps more importantly, showcase a selection of acts that define what this very website is all about. Put simply: the following picks excite and shake us to the very core; causing multiple sleepless nights and Last.fm scrobble counts to hit silly levels of repeated plays – it would be completely selfish of us to keep them to ourselves. We're not predicting world wide domination, just the domination of your ears (and wallets).
Echo Lake
Good, well-produced and straightforward pop songs offer themselves to you on a plate, apple in mouth and – to stretch the metaphor way past its breaking point – come glazed with expensive ingredients. Echo Lake prefer to make you work to discover the creamy centre of their songs – you have to chew your way through a production that is so lo-fi it borders on the cancerous, and shove aside the generous helpings of e-hype that has been heaped on them before playing a single gig (and when they did start playing live, that hype only got more intense).
After being not much more than a bedroom pop experiment being conducted by main songwriter Thom, the project has developed into a "proper" band, with an emotional pull and an intensity reminiscent of, for lack of a less obvious comparison, The Jesus & Mary Chain. They have got the songs – gorgeous yet gloriously dirty shoegaze pop – and the look – polaroid, fresh-faced Uniqlo models – to make sure that they continue to tickle people's musical tastebuds before being promoted to national radio playlists, magazine covers and "Sound of 2011″ lists… oh wait.
Echo Lake release their debut EP Young Silence through No Pain In Pop early 2011.
James Blake
Already a star in rarefied but influential circles – basically any with a critical mass of music journalists – James Blake (pictured above) is edging towards the mainstream with a place on the BBC's Sound of 2011 longlist and a series of increasingly acclaimed releases. He's pegged as a dubstep producer, but his rapidly evolving sound resists pigeonholing; with elements of glitch and techno and helpings of real soul keeping him fluid and kicking up fascinating results. In 2010 alone, EPs CMYK and Klavierwerke proved Blake was as capable of challenging grey matter as filling floors and could create the type of oblique melody that rewards sustained listening.
Recent single, a cover of Feist's 'Limit To Your Love', suggests the young Londoner is happy to surrender to commerce, but that belies the weirdness he can bring to a straight ballad – head-spinning bass reverberations unsettling his surprisingly impressive vocal. We can expect to hear much more of that voice, giving an extra edge to an imminent debut album that already promises plenty of thrills.
Korallreven
So far, a little has gone a long way for Korallreven. If they were never heard of again, they'd leave three classic tracks that you'd return to every year when the days turn longer and less dark. Their name means Coral Reef in Swedish, and really that's all you need to know of how they sound.
They boast a truly formidable pop pedigree. Daniel Tjader of The Radio Dept. forms half of the band (alongside New York based, Sweden born Marcus Joons), Victoria Bergsman provides vocals on at least three album tracks, and Studio's Dan Lissvik and CFCF are among their many remixers. Tentatively releasing only three singles since May 2009 and on two of the most deliciously sumptuous record labels (Service and Acéphale) – Korallreven truly are masters of their own destiny.
Although with the chill in the air it's hard to think of warmer climes, the forthcoming album – due for completion early this year – could be 2011′s summer soundtrack. Dive in.
Suuns
Any Secretly Canadian signee needs to have a great deal of ambition, and as demonstrated by their debut Zeroes QC (out last year in the US, this month for the UK), Suuns aren't exactly lacking. Embarking on a UK tour in February, their tight, brash wall of sound will be thrown upon expectant audiences for a good thirty minutes. Whilst a song like 'Gaze' goes all out to knock you off your feet, more experimental, synth-led efforts – 'Arena' for example – add a psychotic, twisted section to the band's outlook as a whole. Their Liars-esque ethos of experimentation-above-cohesiveness might get them into trouble in the beginning, but you can see Suuns as a band with a five-album-plan of sorts; they'll undoubtedly develop into something more fascinating, album by album, eventually producing something with immeasurable quality and – you guessed it – ambition.
Seams
When Seams took up residence in Berlin earlier this year his thoughts flew to the tech/house/bass scenes that are the perennial musical nourishment for the city's inhabitants and how they would gather influence upon his writing. However by the time of Tourist's release a rejection of these forms had taken place, leaving only a glancing imprint upon his work. Instead Tourist's real breakthrough comes in the confluence of sounds from the ethereal, atmospheric and ambient, to 2-step and dub and the burlesque beats of crunk and hip-hop; all convalescing around a swirling environment thick with the tumultuous throng and movement of Berlin.
Seams excels due to a great collusion between this built environment and an over-riding urge to experiment. Within his music you get this great feeling of the freedom of jazz, frozen over with the cold character of the electronic age. Thus, Seams becomes a sort of Sufjan Stevens of the bedroom artist multitude, unafraid to spread his musicality freely, but without ever losing his complimentary flow.