2011 will be remembered for a host of events that might previously have been thought unthinkable. The fall of ostensibly unassailable dictators. Insurrection in the capital. Goo Goo Dolls in the charts AGAIN.
But it will also, we hope, be remembered as a year of unexpected, often frustrating, but always exciting music. This list is a selection of some of the records we've come to love over the course of the last twelve months. Some clicked for us immediately, while others needed some work. Some we agree on, others we absolutely, unequivocally do not (sorry, Merrill Garbus).
We hope there's something here you love. Either way, we look forward to the flurry of tweets telling us how irredeemably shit our taste is, and how we oughtn't dare publish anything of the sort next year or else. Happy Christmas.

- – - – - – - – - – - – - – - – - – -

50. Rustie – Glass Swords
With four years behind him, 2011 was the year that Glasgow-based producer Rustie finally unleashed his debut album. In Glass Swords Russell Whyte – under his alias of Rustie – has created a modern dance album for people who don't even like 'dance music' in its standardised form. Each track is varied and versatile, complete with epic build-ups and breakdowns, and a dizzying array of influences. Released via Warp, Glass Swords is a constant 46-minute high, demonstrated most audibly in standout tracks 'Surph', 'All Nite' and 'After Light'. Indulgent yet effective, Glass Swords is pure euphoric escapism.
-Heather Steele
- – - – - – - – - – - – - – - – - – -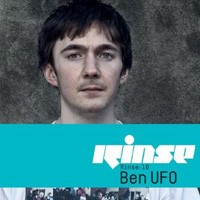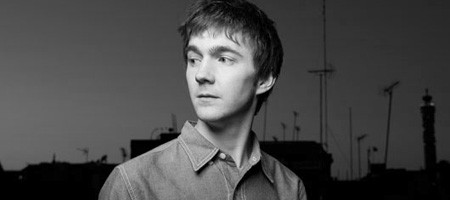 49. Ben UFO – Rinse 16
In a year of great mixes, there was one to which I kept coming back. Ben UFO's Rinse selection is a lesson in expertly executed eclecticism. Full of unexpected shifts, this collection is defiantly genre-neutral: at one moment it's Berghain, the next it's Bristol. The sound of one of the capital's best-loved DJs at the very height of his powers.
-Josh Hall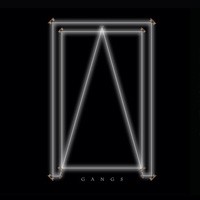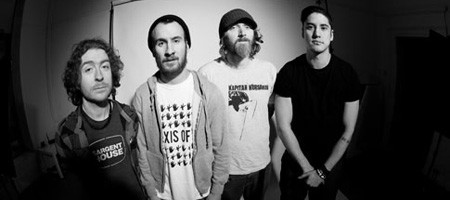 48. And So I Watch You From Afar – Gangs
Seldom has an album been more aptly titled. Gangs is the sound of a band against whom the world has seemed to conspire; a band who have done it all themselves, and who have fostered a true sense of us-against-them grit in the process. While their debut was the sound of four young men overcome with the power of ridiculous distortion, Gangs saw them whittle down their excesses until they were left with a beautiful, tender, very human core. Surrounded, of course, in ridiculous distortion.
-Josh Hall
- – - – - – - – - – - – - – - – - – -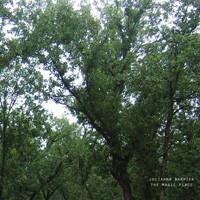 47. Julianna Barwick – The Magic Place
Fairly ludicrous Enya comparisons aside, Julianna Barwick's first full length for Asthmatic Kitty is a strange, ethereal trip through looped choral vocals, haunting, Lynchian soundscapes and restless melodic and rhythmic repetition. It's an album that demands your attention and lulls you with it's mesmeric qualities. A bright future must be on the cards for this hipster-friendly new-ager.
-Michael James Hall
- – - – - – - – - – - – - – - – - – -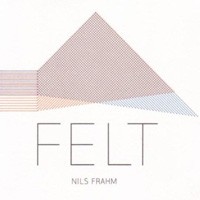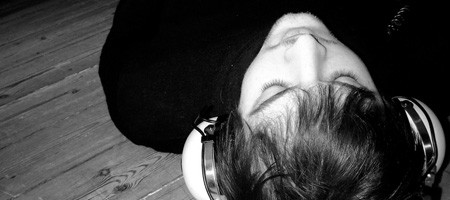 46. Nils Frahm – Felt
The release of Felt marked a sincerely welcome return for Nils Frahm, who kindly indulged our desire to hear lovelorn, yearning piano melodies through an extremely sensitive microphone. Picking up the dust and the crackle as well as the poignant heart and soul of his music, Frahm endeavours to place tone and ambiance on the same pedestal as melody and in doing so, creates a truly wonderful body of work.
-Francine Gorman
- – - – - – - – - – - – - – - – - – -

45. Other Lives – Tamer Animals
Despite their expansive Americana leanings, pastoral harmonies and Jesse Tabish's wispy, wisftul voice, Oklahomans Other Lives owe less to the post-Fleet Foxes brigade as they do to Grizzly Bear's inventive sonic field. Gorgeous production nuances tint every corner of their lush chamber folk arrangements, multi-instrumental washes that create a slow burning stillness amid the sonic equivalent of vast prairie spaces.
-Simon Tyers
- – - – - – - – - – - – - – - – - – -

44. Mogwai – Hardcore Will Never Die, But You Will
The seventh studio album from the Glasgow post-rockers, Hardcore… was instantly heralded as a jewel of the Mogwai record collection upon its release back in February. Masterfully moulding together the band's incomparable ability to create intricately produced, super-modern arrangements with their love of a face melting hook, with this record, Mogwai have created their most accessible but also arguably their most ambitious work to date.
-Francine Gorman
- – - – - – - – - – - – - – - – - – -

43. Iceage – New Brigade
Iceage haven't made a pop record, at least not in the traditional sense; there's too much bedlam, too many patches of noisy clangor for their songs to be rock-radio friendly. But the pure propulsive energy, and the palatable devotion to their heroes (basically a checklist of every revered noise-leaning post-punk act of the last few decades) have them verging on something universal. New Brigade is harks back to an era where punk spirit was just as unwavering as it was enthusiastic.
-Luke Winkie
- – - – - – - – - – - – - – - – - – -

42. Three Trapped Tigers – Route One Or Die
I was settling into my cosy little "contemporary guitar music = almost exclusively shit" prejudice quite nicely before Three Trapped Tigers turned up. But then, over the course of three EPs and the stunning Route One Or Die, the trio made six strings interesting again. With one foot in post-hardcore and one in the noisier jazz hinterlands, Route One… is one of the most exciting, best-conceived records of the year.
-Josh Hall
- – - – - – - – - – - – - – - – - – -

41. Modeselektor – Monkeytown
Gernot Bronsert and Sebastian Szary must surely rank amongst the world's luckiest musicians. From inauspicious Berlin roots the pair have become a certifiable German institution – and Monkeytown marks the final stage in their transformation. A glorious mix of big-room techno, hip-hop, and 22nd Century pop, Monkeytown is everything Modeselektor have ever promised to be.
-Josh Hall