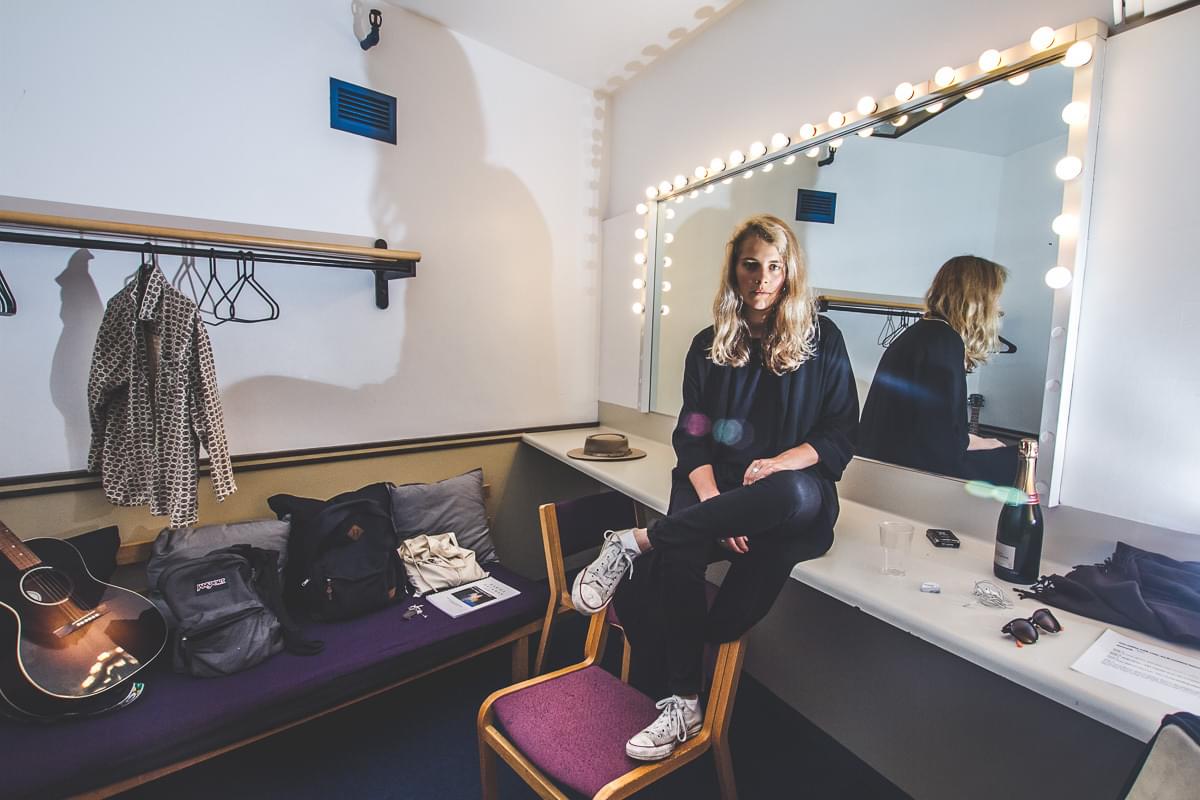 Marika Hackman & Barr Brothers: Ones to Watch for 2013
06 December 2012, 14:45
Marika Hackman
Ah, the oft tread path of Singer-Songwriter. A never ending stream of mediocrity and pained expression, juxtaposed with bland production and predictable product placements galore. What makes for a genuinely thrilling and enticing new artist in such an overcrowded genre? Answer: Marika Hackman.
On stage, this unassuming young folk starlet is like many an aspiring acoustic musician. Nervous, humble, endearing – all words that spring to mind. However, there's a twisted charm to her music that hits where it hurts – an emotional tug so strong even the hardest of hearts would have trouble staying intact.
Fleshed out on record with the help of producers Johnny Flynn and Adam Beach (of The Sussex Wit), Hackman's delicate musings develop an almost Syd Barrett-like quality. Each track becoming its own "mad little world… maybe a bit disturbing", if Hackman's forthcoming debut album is anywhere near as captivating as her output so far, we're about to see the birth of an incredibly special and unique British talent.
The Barr Brothers
There have been a couple of sibling projects on our playlists this year, most notably that of Montreal based four piece formed by Andrew and Brad Barr. Beginning their musical journey in the improv trio The Slip, it was upon meeting harpist Sarah Page and keys man Andres Vial that the four became The Barr Brothers. Their debut, self-titled, kickstarter style funded LP was released last year and ashamedly flew well under our radar. Indie folk at its finest, the album was recorded in a make-shift studio built from scratch in a converted boiler room in the basement of a building at the foot of Mount Royal before being released by Secret City Records.
We finally stood up and paid attention at this year's Iceland Airwaves festival, when the band recorded a session for us. We were utterly blown away by their poetic lyrics and the care that seems to have gone into every guitar strum and percussive clap, giving us chills to rival the Icelandic winds. On the surface their beautiful, enveloping harmonies appeal through their simplicity but when you really listen an entirely different, unbelievably intricate world is revealed in which every single element has it's own space to be appreciated. The bluesy, southern soul elements meld with that classic Americana sound to produce something that is as familiar as it is exciting and new.
Get the Best Fit take on the week in music direct to your inbox every Friday