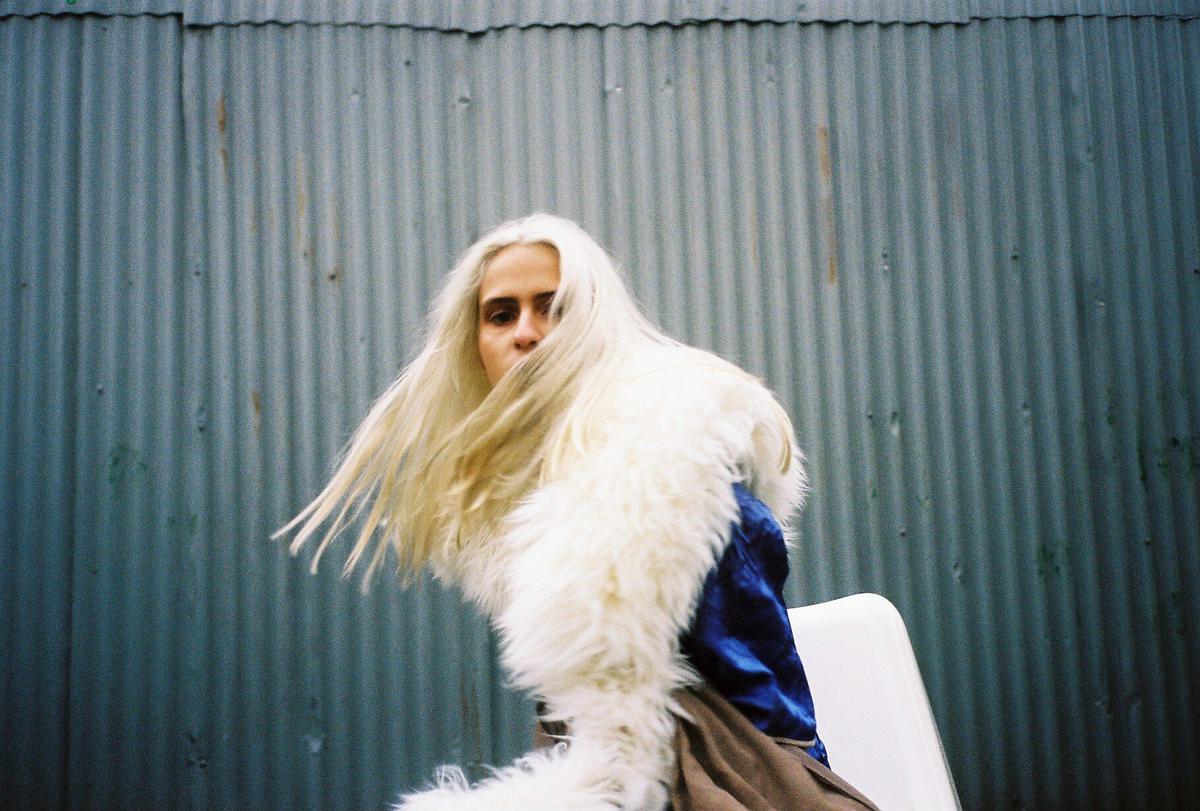 MØ & Saint Lou Lou: Ones to Watch for 2013
05 December 2012, 13:08
Our definitive list of singers, producers, bands and musical trends we think you should be keeping a firm eye on over the next 12 months.
MØ
After a strong 2011, there's been a distinct lack of innovative and genuinely exciting new pop music to emerge from Denmark these past 12 months. It's with open arms then that we welcome MØ (Karen Marie Ørsted), who debuted with the horn drenched skank-a-thon 'Pilgrim' just a few months back and, after the usual A&R bun fighting, signed with Sony across Scandinavian territories and Chess Club here in the UK.
Lazy references to the 'Danish Grimes' aside, the reception to Ørsted's fluid genre-defying grooves has been nothing short of bewildering, but it's with her live performance that the young Copenhagen based artist really shines. Possessing an energy so embracing and down right ballsy, her on-stage persona is pure and filled with knife edge drama that doesn't let up for one second. And of course, it helps that her songs are just as impressive. Mixing a dizzying amount of influences and reference points (Wu-Tang Clan to Fever Ray, Santigold to Lykke Li), Ørsted manages to emerge sounding unique and completely in control of her own world – a world that we very much want to be a part of.
Saint Lou Lou
Our love of female led pop music is by no means a secret, as is our love of Scandinavian bands so when you throw the two in together with a touch of Australian sunshine it turns out you pretty much have our dream come true. Informed by the constant travelling, the juxtaposition of warm southern hemispheres and cold northern climbs, 21 year old sister's Elektra and Miranda Kilbey's, aka Saint Lou Lou, radiant pop possesses the deepest sense of longing. Having been snapped up by chic French label Kitsuné (Hot Chip, Cut Copy, Bloc Party, Simian Mobile Disco) after they began working on music to cope with post high-school boredom, it is no surprise there is just a hint of electro to what these girls do.
The track that grabbed everyone's attention, 'Maybe You', is a slick, perfectly forlorn, end-of-summer nostalgia inducing number swelling with romantic synths and down right sexy vocal harmonies. It's still the only track we have to go on but it so irresistibly skims the waters of commercialism whilst retaining its sense of mystery that we'd have been fools not to have listened on repeat for days. Performances at The Old Blue last and support slots with Best Fit favourite El Perro Del Mar have only further cemented our love for this duo.