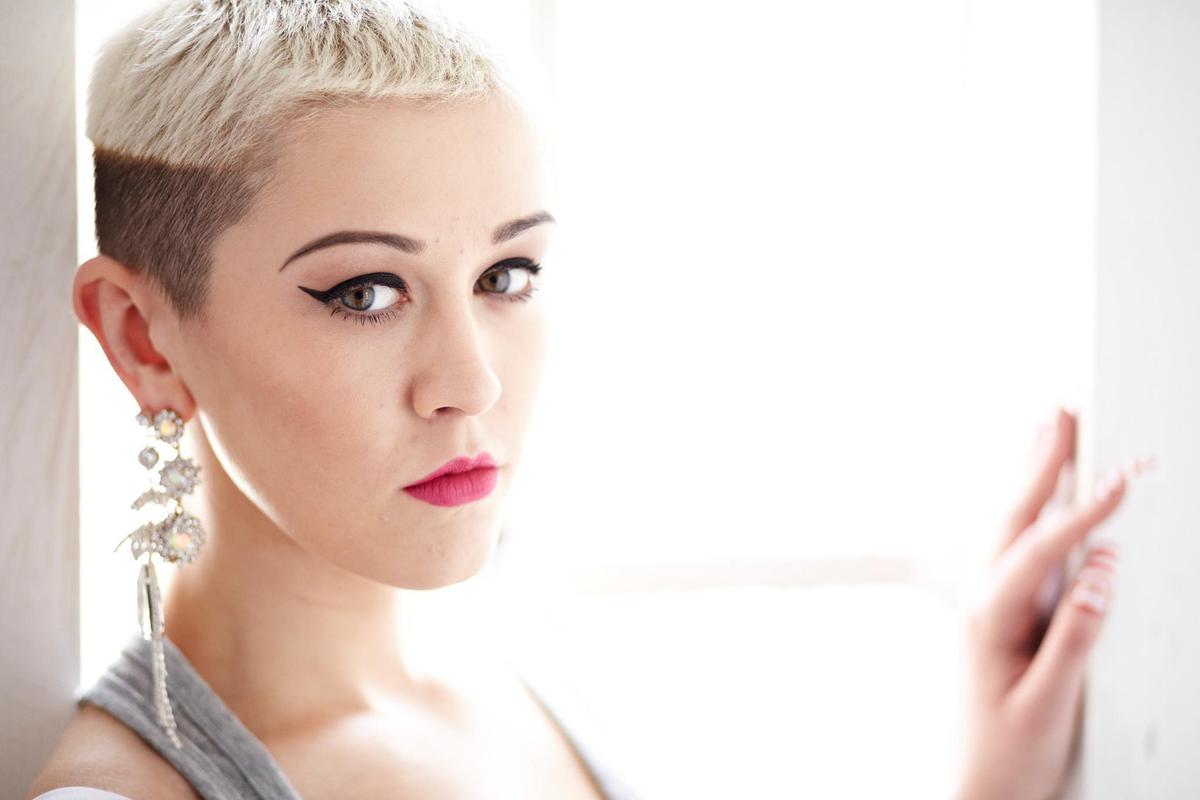 Syron and Solange: Ones To Watch for 2013
27 November 2012, 12:11
Our definitive list of singers, producers, bands and musical trends we think you should be keeping a firm eye on over the next 12 months.
Syron
To say that the team behind Black Butter Records have had a fairly good 2012 would be somewhat of an understatement. For the past twelve months the London based dance label have been relentless in their output – releasing track after track from some of the most consistently brilliant UK talent around. Stay+, Rudimental, Lulu James, Kidnap Kid all valued massively here at Best Fit, but it's 19 year old Daisy 'Syron' Russell that has won over our hearts with her sublime take on 90s inspired house music.
Initially appearing as a guest vocalist on Rudimental's 'Spoons' back in February, Syron came crashing onto our radar in September with 'Breaking': a bonafide classic if ever we heard one. Four minutes of sheer arms aloft bliss, Russell's bittersweet vocals – all soulful and flighty – pinned against an infectious backbeat of nineties cool. A mainstay on the Best Fit office stereo since the very day it burst through our inbox, it was the eventual accompanying video that cemented our crush. Although filmed against a South East London backdrop, flanked by a Rotweiler and a seemingly hard edged look – repeated plays revealed a softer side to Russell: all subtle features, puppy dog eyes and cute knowing smile.
With her eyes firmly set on the dancefloor, 'Breaking' was closely followed by 'Mainline' – a collaboration between Syron and German producer Tensnake. The track saw the pair dive headfirst into the early spirit of Chicago House and somehow ended up sounding like the bastard offspring of 'Vogue' era Madonna and Inner City circa 'Good Life'. One of the most outwardly 'fun' releases of the year, it could quite easily have been a long lost Stock Aitken Waterman out take; lost to the cutting room floor only to be dusted down 25 years down the line.
With her output so far a shameless nod to the golden era of commercial dance music, our attention now firmly pointed towards the new year which will see the release of a new single and debut album. A ready made pop star for the Rinse FM generation, there's no doubt Syron is destined for great things over the next twelve months.
Solange
It would take a fool but two seconds to work out that 2013 will belong to Solange. Heck, it took her but the blink of an eye to drop Knowles from her stage name, and why not? She certainly didn't need the leg up or want any favours, 2003′s Solo Star and 2008′s Sol-Angel and the Hadley St. Dreams proved she was more than capable of standing on her own two feet but this year, well this year really saw the 26 year cement her artistic vision.
'Losing You', taken from Solange's brand new EP True, (due out via Chris Taylor's Terrible Records label) is just about as perfect as any piece of pop music is likely to get this side of New Years – coming complete with funky guitar licks, buoyant snapping drum beats, smooth romantic vocals and jubilant samples all built around the simple, forlorn, repeated refrain "Tell me the truth, boy, am I losing you for good?" As if that description didn't already clue you into the fact Dev Hynes co wrote and produced the record then you've clearly not been keeping up with Blood Oranges' output.
With Of Montreal's Kevin Barnes making an appearance on B-side 'Sleep in the Park' and a whole host of other collaborations in the works, we can't wait to hear what comes next.