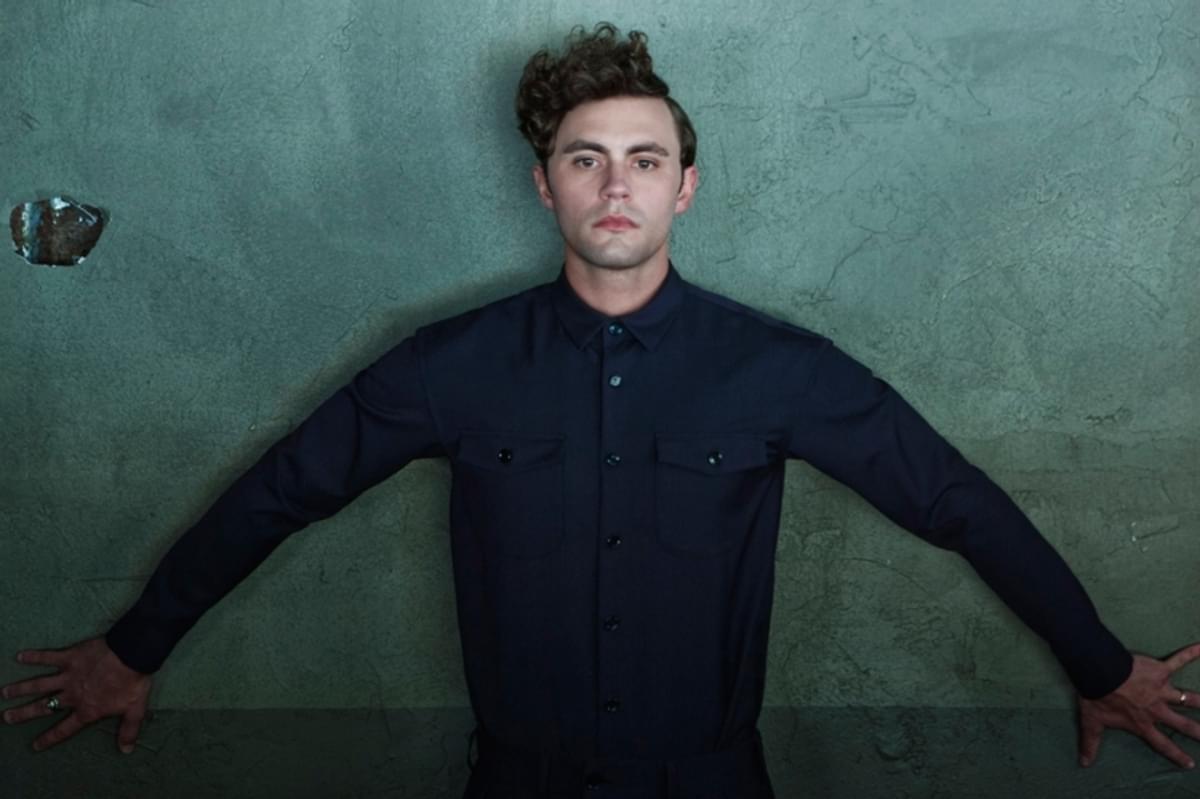 Mikky Ekko & Flume: Ones to Watch for 2013
26 November 2012, 14:19
Our definitive list of singers, producers, bands and musical trends we think you should be keeping a firm eye on over the next 12 months.
Mikky Ekko
Within seconds of being exposed to Louisiana-born, Deep South-raised John Stephen Sudduth's vocals, it's plain to see where Mikky Ekko's musical roots are planted. Although playing music since the age of 7, it was in Nashville, Tennessee where Sudduth (pictured above) would eventually carve out his early career, odd-jobbing in various bands. It wasn't until 2010 that Mikky Ekko was born: the swampy 'Who Are You, Really?' – a debut single drenched in southern delta groove – eventually catching the attention of hip-hop producer Clams Casino, whose credits include A$AP Rocky, Lil B and The Weeknd. The two quickly became firm friends, so much so that Clams invited Mikky to NYC so the two of them could collaborate, and it's the resulting track – 'Pull Me Down' – that instantly placed the young (virtually unknown) singer onto the industry radar.
No doubt one of the most emotionally moving vocal performances of 2012, the juxtaposition of Ekko's yearning lyrics together with Clams Casino's beats and atmospheric production ignited the blog world with absolute fervour. For once, it was more than justified. 'Pull Me Down' is sheer perfection; Ekko's front and centre vocals are jaw dropping in their dexterity whilst his lyrical prowess is filled with lovelorn angst. Indeed, said angst made him the perfect candidate to pair with Rihanna on her recent Apologetic album, in which Ekko provides one of the few memorable moments on the future single 'Stay'.
Mikky Ekko's debut album is due for release in 2013 and will feature collaborations with Paul Epworth (Adele, Florence and the Machine), Elof (Niki and the Dove), John Hill (M.I.A, Santigold), Dave Sitek (TV On The Radio, Yeah Yeah Yeahs) and, of course, Clams Casino.
Flume
Young Harley Streten caused a bit of a rumble in the impenetrable wall of online fans that surround 'loveable' boy band One Direction recently. Cries of "WTF iz Flume?!" (and other misspellings) filled the twitter-sphere as the release of Flume's debut album topped the iTunes Chart on the week of its release. Not only beating One Direction, but The Rolling Stones recent Greatest Hits collection to boot. For an artist who used to "daydream about doing nothing but play shows around the world and spend every day making beats", this recent thrust into the limelight may be unexpected but none the less deserved.
With a fervent online following, Flume's genre-defying tracks have been clocking up thousand upon thousand of plays via YouTube and Soundcloud for some time and, with a recent much-talked about stint at New York's CMJ Music Marathon – a burgeoning live reputation is also on the cards for the 21 year old Sydney based artist.
Showcasing a sound that's impossible to pigeon hole and featuring contributions from Chet Faker, Moon Holiday and George Maple, the release sees a huge cross-section of influences and genres blended together flawlessly to create one of the most consistently brilliant debut albums we've heard in some time.
Get the Best Fit take on the week in music direct to your inbox every Friday