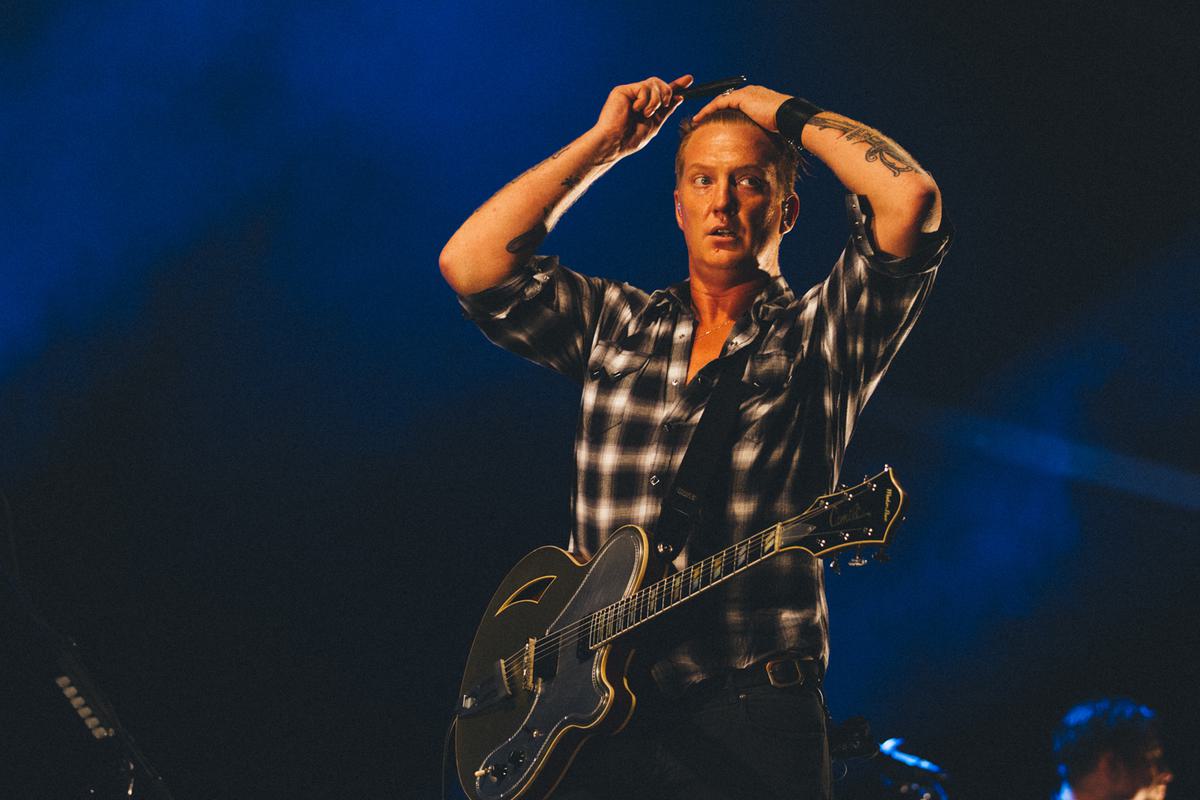 Five Musicians We Need To Hear Read The CBeebies Bedtime Story
07 September 2017, 11:59
That rockstar snarl, that leather-clad swagger... piercing stares, twisted smirks, and a voice to melt ice - Homme's gonna kill it for sure, but he's not the only one who'd be a treat on kids TV, snapping parents out of their Iggle Piggle comas and lulling small spawn into a soft slumber. There are heaps of musicians that could be spectacular storytellers (hell, that's basically their craft and if they're crap then something's amiss), and we've scoured the ranks and plucked out a handful we reckon would be the best at it.
Say what you want about Mark E. Smith (let's face it, he does the same for everyone else), but there's no shirking his way with words. Let's paint the picture: a warm fire crackles in the hearth, a cup of tea (perhaps one enlivened with a shot of whiskey) wafts enticingly where it stands on the table, and from his perch in a luxury leather armchair, that unmistakable Mancunian drawl recites a tale to usher you into dreamland. If this isn't the concept for the next Fall record, we want our money back.
Weaving her words with a lilting voice, Marika Hackman is a storyteller extraordinaire. And who knows? It could well be that bedtime stories are the next step in her rise to domination. Imagine it: reciting poetic tales with a dash of humour, making up rhymes as the story calls for (such as her 'get in the bag and change your pants, it's the only way to dance' from End Of The Road this weekend...). Find us a musician who'd make bedtime stories seem more fun. We dare you.
Benjamin Clementine's voice is the stuff of legend; tones like this come round but once in a generation. His baritone slinks around phonemes like a silken serpent - but he's far from a one trick pony, with dizzying highs and expressive flourishes peppering everything he does... and he makes it look so effortless. He'd certainly bring a new depth to The Gruffalo, but to be honest it doesn't really matter what he's reading because we'll listen. He could just reel off ingredients from the back of a cereal box and we'd still be on tenterhooks with little hearts in our eyes.
With a goofy attitude and even goofier humour, Mac DeMarco would be perfectly suited to a bedtime tale or two. From wild adventures, through freewheeling comedy, or even a little swooning romance... Whatever takes your fancy, DeMarco takes it all in his stride. The versatile musician can even adapt to claymation to keep the youngsters amused (see video above). Really, what more could you ask for?
The Icelandic star has a mesmerising turn of phrase and mystical flow - her words are semi-hushed like whispering a secret, sprinkling magic with every syllable. If she can pour some of that wonderful weirdness into a sleepytime yarn for the little 'uns (probably one deeply rooted in the fantasy genre) they it's surefire hit for young and old(er) alike... even better if she swans down to the set with some costumes and/or gorgeous, abstract masks in tow.
The kids might not have a clue what's going on, but this isn't really about them anymore, is it?