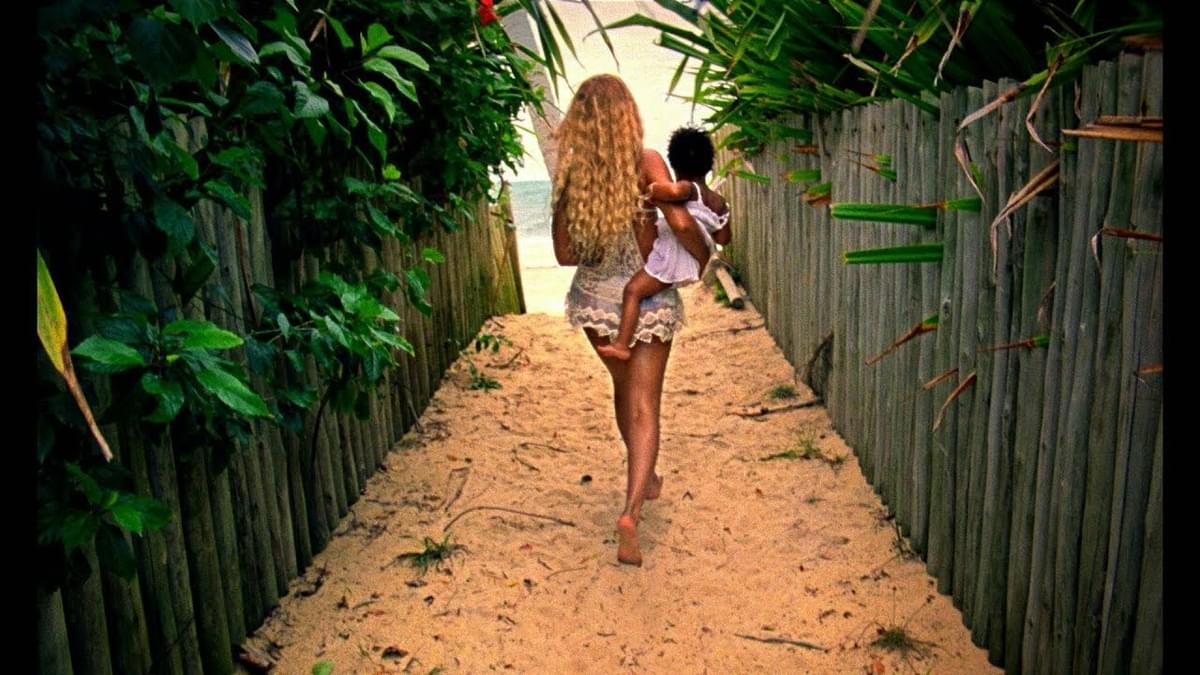 Twenty Songs written from Parent to Child
01 July 2022, 10:00
Whilst other trends plummet, one unlikely opposition continues its stoic rise – with more than 2,200 babies born daily, we're officially in a "baby boom" (a term that feels much more comfortable with a bit of context).
The life-changing connection between parent and child is one that's inspired art for centuries and that musicians from every side of the proverbial block have approached over the years. Maybe, once the furore has died down, Will and Kate will find a muse in their newborn, and match up to some of the beautiful, heartbreaking, emotionally thumping dedications we've listed below.
So to new parents – pick up your flugelhorn, ready the Beefeaters, and forgo the pomp and circumstance, to be inspired by the twenty best paeans from parent to child.
20
"Lions & Tigers" by Sleater-Kinney
Written by: Corin Tucker
For: Marshall Tucker Bangs (son)
In the light of the pointed politics of the album (One Beat) that it appears as a bonus track on, the difficult circumstances in which Tucker's child was born (nine weeks premature), and the bark that accompanied that band's usual bite, 'Lions & Tigers' carries a charmingly pop skew.
It's still more coarse than cute, but the chatter and leonine "grrrl" from Marshall that closes the track sweeten any sense of lull.
Choice lyric: "I'd like to show you a million things/I'd like to make the world for you a better place".
19
"Stay Up Late" by Talking Heads
Written by: David Byrne
For: Malu Abeni Valentine Byrne (daughter)
Found on the appropriately titled Little Creatures, this slice of 80's pomp from the Heads finds Byrne torn between the childish glee of his new daughter, and the implied implication of treating her too much like merely a plaything. It's the carefree mess around before the early morning wake-up.
Choice lyric: "See him drink from a bottle/See him eat from a plate/Cute as a button"
18
"Isn't She Lovely?" by Stevie Wonder
Written by: Stevie Wonder
For: Aisha Morris (daughter)
This ditty to Wonder Jr Aisha (who cannily avoided the stage surname) makes a solid case for highest ratio of "words that are lovely : words that aren't lovely" in recorded music. It's a little saccharine, but when a bloke sounds this happy, you can't help forgive him.
Despite its success, Wonder resisted the wish of Motown to release a shortened version as a single, wanting to preserve the original's baby sounds that filled up the track's extensive outro.
Choice lyric: "I never thought through love we'd be/Making one as lovely as she/But isn't she lovely made from love"
17
"Precious" by Depeche Mode
Written by: Martin Gore
For: Viva Lee and Ava Lee Gore (daughters), and Calo Leon Gore (son)
Although Gore is known for being guarded about his lyrical inspiration, he made a rare admittance that this 2005 track came about from considering the impact his divorce from wife Suzanne must have had on his children. As in the lyrical references to brittle, fragile objects, the track's stark honesty cuts through the band's usual sheen in an affecting, self-deprecating triumph.
Choice lyric: "Precious and fragile things/Need special handling"
16
"Just the Two of Us" by Will Smith
Adapted by: Will Smith
For: Jaden and Trey Smith (sons)
Originally a love song written by Bill Withers and Grover Washington Jr., Smith re-imagined its romantic skin into the body of his distinctive 90's jester character, to deliver a jolly ode about the relationship between father and son.
If you've ever felt out of touch with the changing times, take consolation in Smith's pains: "101 Dalmatians on CD-ROM" is too much for him. Warning, if you find kids cute, moments in this video might be dangerous.
Choice lyric: "I will test that butt when you cut outta line – tru dat".
15
"Rufus is a Tit Man" by Loudon Wainwright II
Written by: Loudon Wainwright
For: Rufus Wainwright (son)
Although ironically not much of a tit-man these days (Wainwright took to introducing this song as "Rufus is a Pec-Man"), this jangly country song was written when Rufus was breast-feeding. In its pretty strange perspective, Loudon's comic spin on being jealous of his son's position brings out the bizarrely gross line: "Come on and lactate awhile".
Choice lyric: "Put Rufus on the left on/And put me right on the right/And like Romulus and Remus/We'll suck all night"
14
"Mouth's Cradle" by Björk
Written by: Björk Guðmundsdóttir
For: Ísadóra Bjarkardóttir Barney (daughter)
From one perspective on breast-feeding to another. It might take a more abstract approach to its lyrical rendering, but this track reflects the preoccupation of the Icelandic vocalist on her pregnant state when writing sixth album Medulla. The medical term for bone marrow, the album's title was chosen to reflect the ancient, passionate spirit defining of human life.
The song's disorientating aura melds this inspiration with more solid images of teeth, and the mouth, for an altogether more haunting depiction of the bodily effects of parenthood.
Choice lyric: "That ghost is brighter than anyone/And fulfills me with hope"
13
"A Little Soul" by Pulp
Written by: Jarvis Cocker
For: Himself
Although not strictly written for his children, "A Little Soul" was inspired by Cocker's experience with his father when he was a child. As with the best Pulp songs, the track hides an altogether darker edge behind catchy, breezy melodies. Having been abandoned by his father Mac, who left for Australia when Cocker was 7, it's a heartbreaking musing on how a parent can be simultaneously a father and a stranger.
The pressures and pains of Cocker are imagined with a sensitive, subtle touch in the track's video, which was released in June 1998 on This Is Hardcore.
Choice lyric: "You look like me but please don't turn out like me/You look like me but you're not like me I know".
12
"Too Hard" by Kurt Vile
Written by: Kurt Vile
For: Awilda Vile (daughter)
Without the money for a proper advert, Vile earlier this year released a super-sweet video of his eldest daughter running around her dad's record collection with a zebra mask on, which ran as an infomercial on their local Philadelphia TV station. This song, also on this year's Wakin' On A Pretty Daze, follows the album's recurring fatherly influence.
Rollicking on a hypnotic, lethargic groove, "Too Hard" calls to mind the point where you have to reconcile pleasure with responsibility, and delivered through Vile's knack for quirky poetry, it's an authentic and endearing acceptance familial compromise.
Choice lyric: "Life is like a ball of beauty and it makes you wanna just cry"
11
"Here For You" by Neil Young
Written by: Neil Young
For: Amber Jean (daughter)
Young never does things by halves. If he's sad, he's two feet in the gutter heartbroken. If he's in love, he's pretty open about telling you about it. This track then, written for Young's daughter when she was in her final year of college, is a typically passionate acceptance of her maturation, and the pains of having to let go of the adult that you could once hold in one hand.
At 21, Amber is one of the oldest recipients on this list, but any social embarrassment you'd feel at school when this hit the charts was probably vindicated by the fact that your Dad is Neil-bloody-Young.
Choice lyric: "I miss you/But I never want to hold you down/You might say I'm here for you".
Get the Best Fit take on the week in music direct to your inbox every Friday