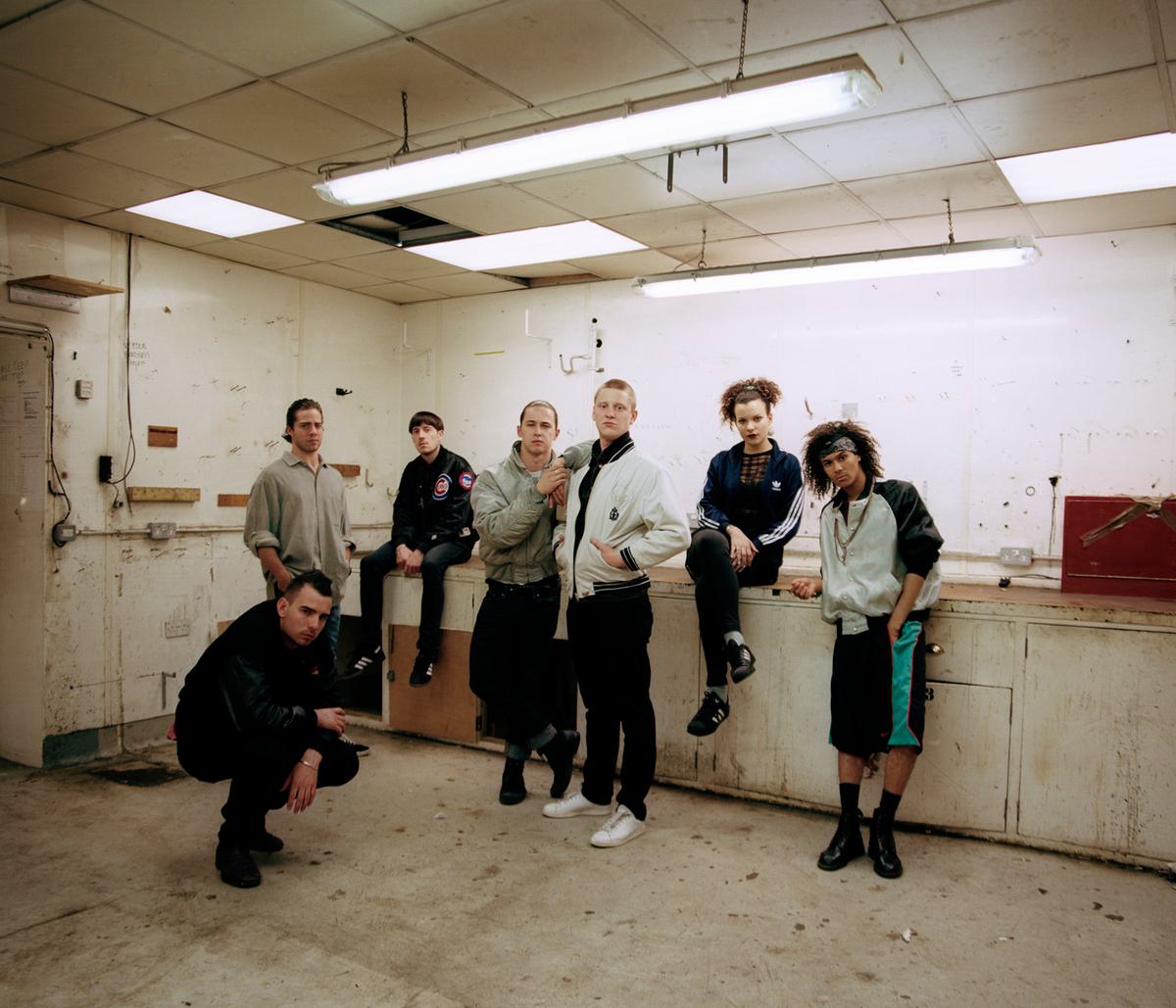 Best Fit: Ones To Watch 2014: Jungle
05 December 2013, 13:51
Mystery is always an attractive quality in music. Jungle are the latest act to hide their identities in favour of maintaining an air of secrecy. It's an approach that's paid dividends so far for them – with the four tracks they have shared online and a mini-UK tour, the duo have turned many heads with their soulful textured sound that is reminiscent of acts like TV on The Radio and The Invisible.
Known only as T and J, they have been working as Jungle since January but have "always been messing around writing and producing". Hailing from Shepherd's Bush, a place T describes as being "surrounded by sirens and noise", Jungle have arrived on the scene with a sound that is accomplished and unique. T explains that Jungle's influences are found in things "you admire both musically and in the day-to-day. However, you have to let your influences show themselves subconsciously otherwise you can't be honest in your work". The ambient sounds of the city are a key element of what makes Jungle's music so captivating. The distant roar of traffic, windchimes and the aforementioned sirens adorn the clean bass lines and layered vocals to make something that sounds incredibly fresh in a year that has seen acts move away from traditional instrumentation.
T and J work as a collaborative force in all aspects of Jungle's songwriting process. T describes the lyrics as "a shared expression, which hopefully makes it more universally understandable…Most of the time you don't know what you've written about, it's only after that process that they reveal themselves". The role the city plays in their music and universal understanding ties neatly together with Jungle's songs that bring influences from different places together to form something unique and special.
Jungle are currently at home on Chess Club Records, a label T has a lot of respect for, thanks to their ability for developing talent – "they've been really great. People greatly undervalue the work that indie labels do for artists and the growth of talent in general". Lorde named their track "Drops" in her favourite releases of the year alongside Drake and James Blake, and certainly isn't alone in noticing and appreciating the originality and catchiness of Jungle as they have been named on the longlist for BBC's Sound of 2014 poll. However, Jungle remain a modest bunch. T tells me that "it's a very humbling thing to hear good things that are said about you, but it's easier to keep our heads down and focus on what we love."
For the next twelve months, T says that Jungle will "hopefully be playing a lot of shows and releasing an album. But plans have a tendency to do their own thing and drag you with them whether you like it or not". With the buzz generated from their early singles and live dates, and their status as one of the most exciting and unique acts around, whatever output Jungle release is sure to draw deserved attention.