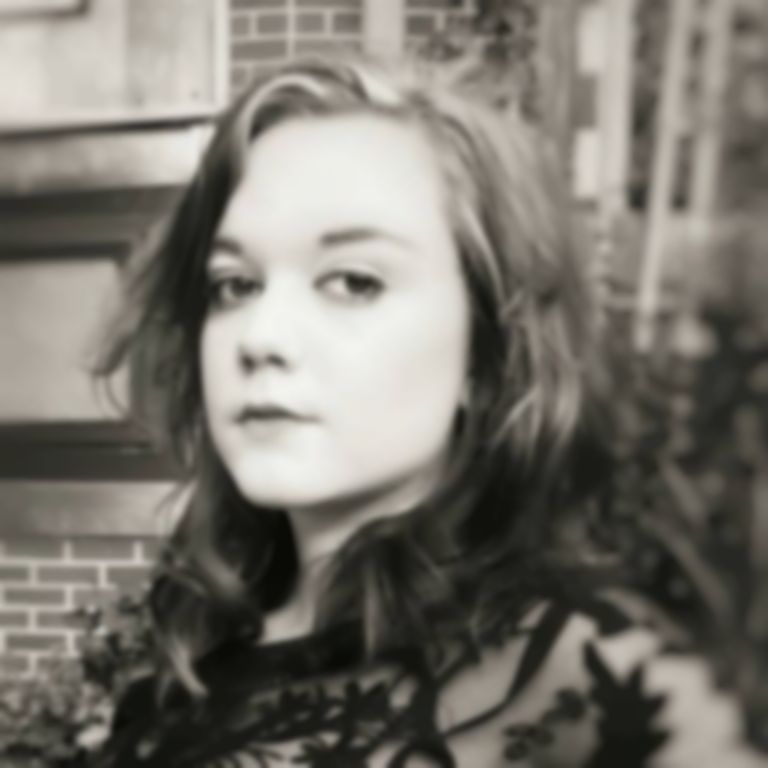 "Real" by Lydia Loveless from Real
The closing title track of her latest album, "Real" is the ideal embodiment of Lydia Loveless's current aesthetic - a head over heels marriage of alt-country and glossy 90s pop/rock. Still every bit as unflinching in her honesty as her previous releases, "Real"s sheen adds just the right dose of bittersweet sugar to push its wary yearning for love into heart-bursting tearjerker territory. Loveless' forte has perennially been her lyrical grasp, yet "Real" finds her capitalizing on an emotional brevity to feel more by saying less.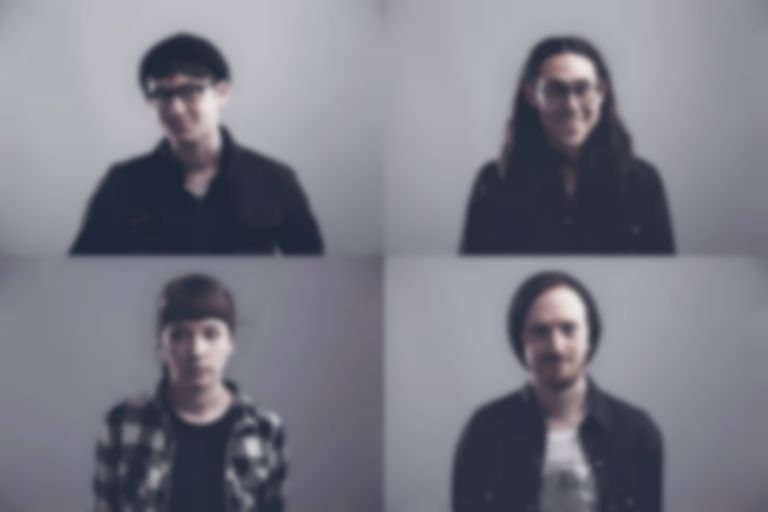 "Curly and Raquel" by Martha from Blisters In The Pit Of My Heart
The many romances of Coronation Street seem like an unlikely inspiration for a love song. Hayley and Roy Cropper aren't exactly Rick Blaine and Ilsa Lund after all. But then pop punk kitchen sink realists Martha get to the heart of young, rebellious love. To them, love is those seemingly mundane moments in which you truly bond with someone. From graffitiing ACAB (All Coppers Are Bastards) on the village hall to necking Irn Bru and getting stick 'n' poke tattoos, they perfectly capture that cheeky not-so-innocent innocence of trying to impress someone when you're in a down-and-out town just trying to get by. All this with their infectious, rowdy riffs and trademark wit. Suddenly, Curly and Raquel have become your new romantic idols.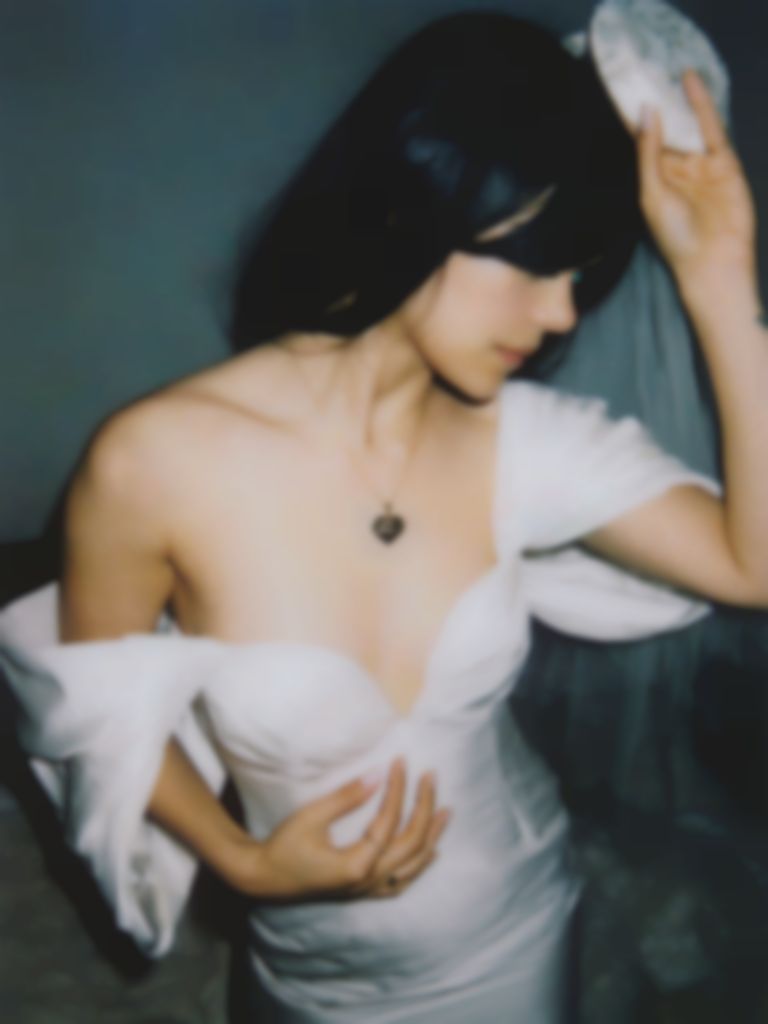 "I Will Love Again" by Bat for Lashes from The Bride
Every story needs an ending and The Bride's is perfect. Bat For Lashes' most moving record is the heart-breaking tale of a wedding day that goes tragically wrong. The heroine goes on a spiritual and literal road-trip over the albums linear narrative, moving through the stages of grief before ultimately coming to a sense of acceptance on "I Will Love Again." The song that precedes it is equally important to the story's closure. "If I Knew" is so bittersweet you'll blub each time you hear it and it sets up the optimism of "I Will Love Again" - a character who's come out the other side intact, perhaps better than before. That it's followed by the end-credits soundtrack of "In Your Bed" makes the closing trio of songs as flawless an end to a storytelling album as you could wish for. But "I Will Love Again" is the heart of the tale of a road less travelled, towards a happiness that didn't seem possible at the outset.
- Ed Nash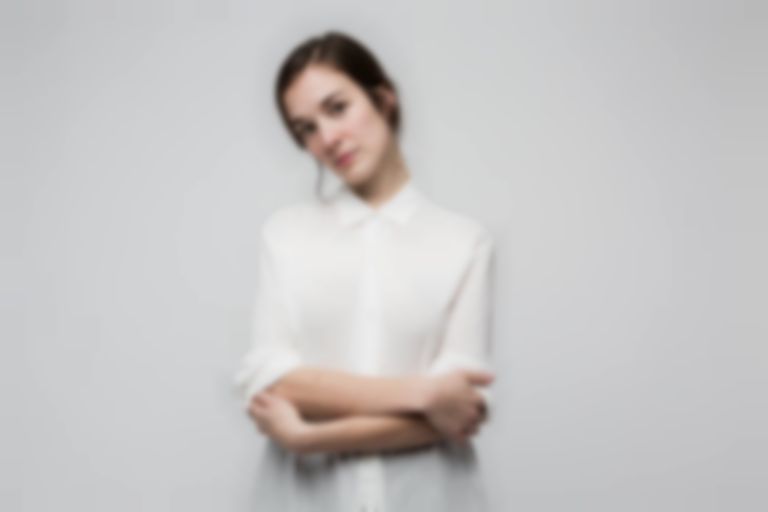 "No Matter Who' by Margaret Glaspy fromEmotions and Math
Emotions and Math is an album built to dive into. Short but sweet, all killer but no filler, there's something new to discover on each spin. But it's the opening line of "No Matter Who", a song that's been maturing in Margaret Glaspy's mind for around six years, that hit me straight away.
Comparatively less snarling than the rest of the album, revealing Glaspy's softer side, "No Matter Who" captures that feeling of lost love and wondering if it's mutual. "It hurts to be dancing round your telephone/wondering if she's at home/doing the same dance" is such a simple yet emotive little line. It captures such a strong cocktail of emotions - dread, hope, self-mockery - in a beautifully simplistic opening. The rest of the track dances between all these emotions, from the regret at ever meeting this person to the hope that you could just hold their hand again, with Glaspy's phenomenal voice and soft, country guitars for accompaniment. "No Matter Who" is impressive in its straightforwardness. There are very few bells and whistles here, just a track that deftly encapsulates those often unfathomable feelings.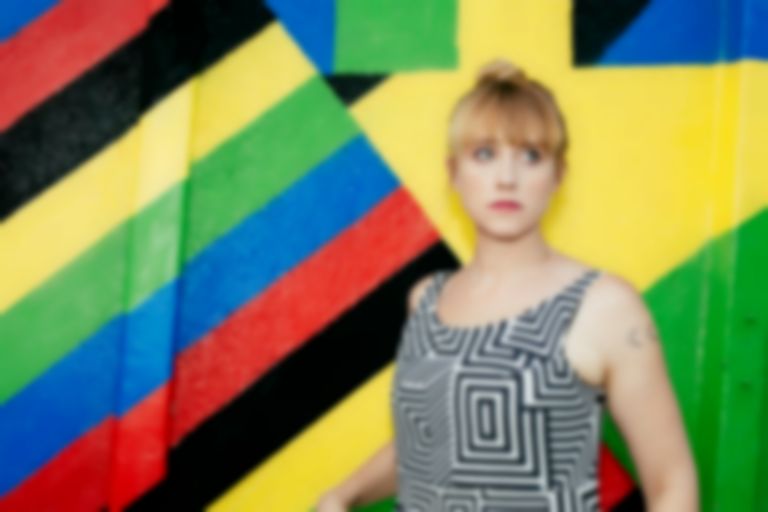 "Apparition" by Flock of Dimes from If You See Me, Say Yes
"Apparition" was originally a stripped-back B-side to the 2012 single "Curtain", but its form on Jenn Wasner's Flock Of Dimes debut record If You See Me, Say Yes is given a synthy sprucing up. Wasner's guitar work still maintains its skeletal role, as lush chords add depth and bouncy tapping follows the vocal melodies. But here a gentle 4/4 beat gives it more of a sense of a direction, whilst sparse, reverby synth notes give it eeriness. Indeed, the song is a ghost story of sorts, using its tropes to allude to the transience of brief love: "Even in my mind I know what I saw / It was, it was, it was indescribable". I've never been one for fancy vocal trills, but the way in which Wasner's cascades with such control in "Apparition" is, quite aptly, fucking beautifully haunting.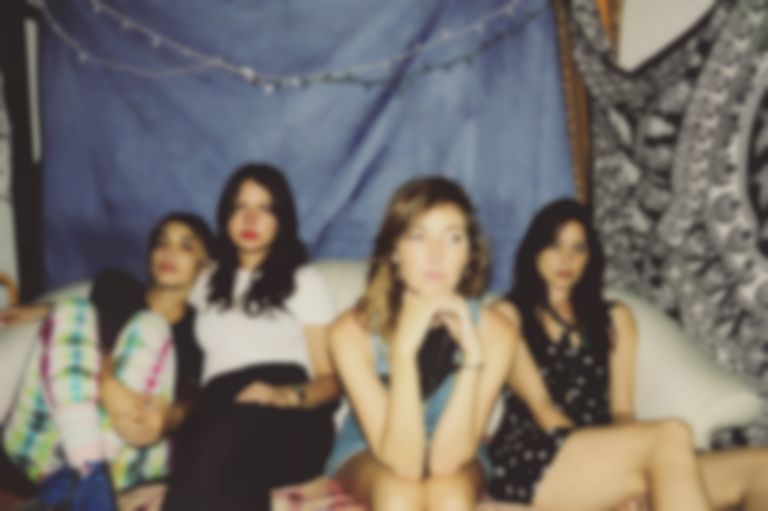 "Above Control" by Warpaint from Heads Up
Warpaint may have thrown a development curveball with the outrageously catchy "New Song" as Heads Up's lead single but this was something of a false trajectory. The LA quartet's third album was in effect an amalgamation of their output to date - from the Exquisite Corpse EP and The Fool's dreamy improvised textures to Warpaint's more propulsive beats and poppier hooks. Heads Up's penultimate track, "Above Control", hears the band return to the betwitching harmony interplay featured on old EP tracks like "Burgundy", while carrying the urgent, rhythmic pulse fans now crave.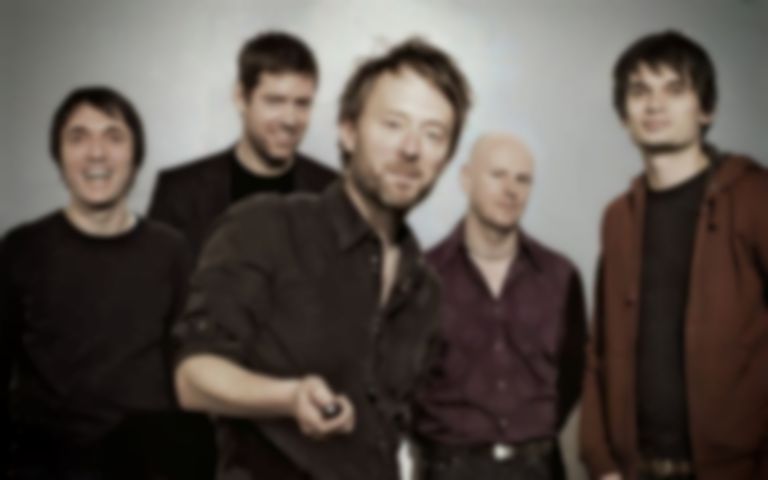 "The Numbers" by Radiohead from A Moon Shaped Pool
In what could be argued as one of the most uncharacteristic Radiohead songs of all time, "The Numbers" was a surprise within a surprise on the Oxford quintet's ninth album A Moon Shaped Pool. Prog-folk might be the hull of this ship, steering the listener through '70s grooves and chiming acoustics, but the song has an even wider-eyed stare. Jazz piano, jolting orchestral strings, and lyrics detailing an apocalypse brought on by climate change make for an ambitious, absorptive track that rewards every listen.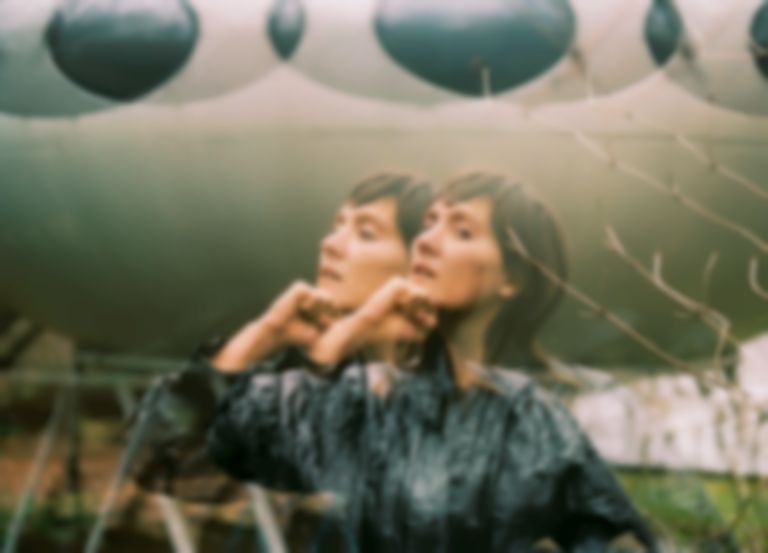 "What's Not Mine" by Cate Le Bon from Crab Day
Crab Day saw Cate Le Bon writing her most candid songs to date, never more so than on the closing "What's Not Mine". A story of a relationship that starts to unravel - "I'm not crying for myself, but I'm riding close / I was hiding in your disguise / I was looking through your dead eyes / I don't even know what's not mine" – the words are as heartbreakingly resigned as they are direct. Clocking in at just over seven minutes, the songs' second half is played out as an instrumental. As if to mirror the absence of verbal communication in a break-up, its blizzard of guitars, drums and brass do the job of conveying the emotions musically, adding layer upon layer of tension before dissolving into a hushed ending. "What's Not Mine" is a triumph of musical and lyrical expression from one of the most original songwriters we have.
- Ed Nash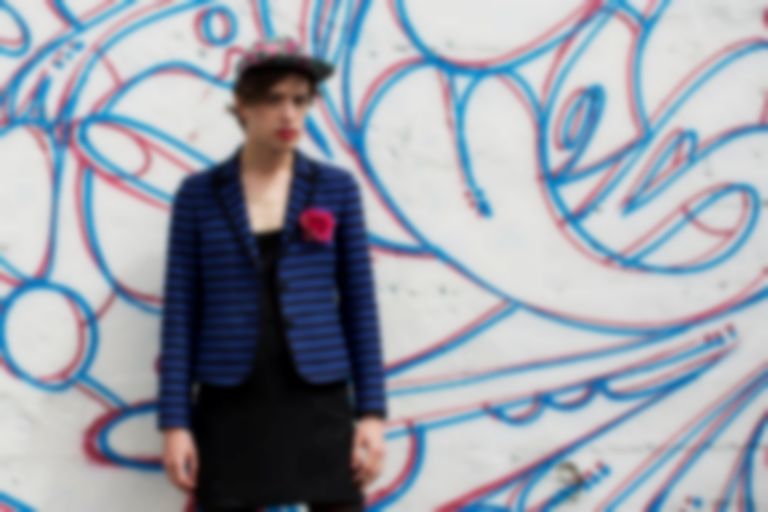 "Halley's Comet" by Ezra Furman from Big Fugitive Life
It's a feeling that every one of us experiences from time to time: the dreariness of day to day life sets in, as tedium starts to bleed into tiredness, until the desire for something more becomes so strong it's almost tangible. "Halley's Comet" is the antithesis of this. Fired up by an innate burning energy similar to the one that drives the comet's path, the track incites and emboldens. Harkening back to the desperation and despair that fuelled earlier number "Ordinary Life", "Halley's Comet" surges with momentum, strident refrains cutting straight to the core with a staggering ease. Released as part of Furman's Big Fugitive Life EP - a collection of songs long favoured live that never made it to record - the track may have been written many moons ago, but in the rapidly changing political climate and society beyond that, it resounds with more relevance than ever. Unlike the comet, the spark for change is a constant for everyone. All we need to do seize the strength to act on it. With this track, Furman invites us all to do just that. What's stopping you?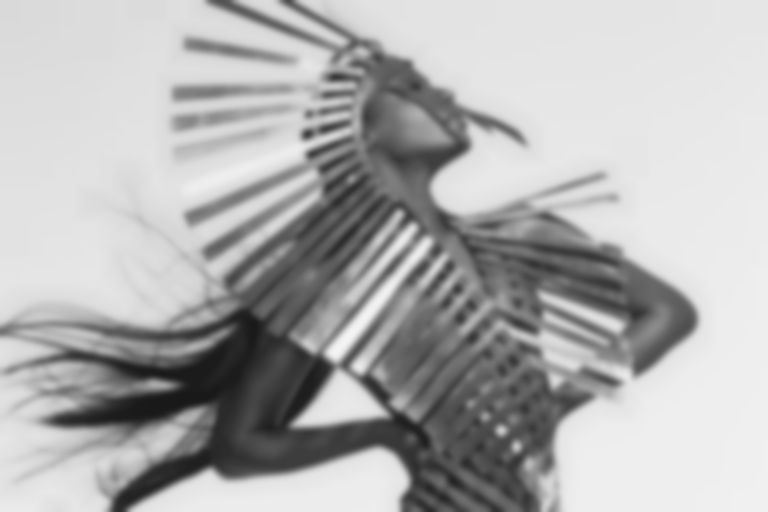 "Love Under Lights" by Dawn Richard from Redemption
Part rave anthem, part R&B classic, "Love Under Lights" is the opening salvo on the final part of Dawn Richard's (D∆WN) album trilogy, Redemption. A love letter to club music and the dance floor, it signalled just how far Richard has travelled from her MTV girl group Danity Kane. A performer now completely in control of every part of her musical vision, Goldenheart, Blackheart and Redemption combined dance music, funk, psychedelia and classical mythology into a sensational run of music.
"Love Under Lights" pulses with an urgency and sensual passion; Richard's vocal namechecks Kendrick Lamar as she meets someone like-minded on the dance floor. As synths shimmer, the club becomes more than a place to drink and dance, it becomes a focal point for action and discussion, movement and contemplation. And that's just on one song. The rest of Redemption is just as spectacular.