In January he played the role of Charlie Price on Broadway in the Tony award-winning musical Kinky Boots, a completely different kind of performance to what he's accustomed to. "It was a whole other part of my brain, I had to relearn so much stuff, so I just worked harder on it than anything. It was great to be in front of an audience every day and feel comfortable on stage being myself, yet telling somebody else's story."
As a performer and artist, Shears found the platform of musical theatre an exhilarating license to have fun. "I feel like I have - and I think everybody does - full-on daydreams about flipping tables at a restaurant and just freaking out in front of people. If I'm on live TV I'm like, 'What would people do right now if I just stood up and had a complete meltdown or did some crazy shit?' You could really ruin your life! Kinky Boots is the one stop where I can go and flip tables in front of people and they love it. It's playtime!"
Shears says he often finds the boundaries of the stage more liberating than the supposed 'freedom' of reality, an attitude which not only provides an insight into the mind of this wildly entertaining performer but also a glimpse into the thinking behind his song choices. "I love upbeat stuff with a certain kind of positivity, but I also love a kind of nihilistic strain of satanism. Both of them flow through me." Shears frequently brings his choices back to the visual medium, revealing an artist as interested in the language of cinema as he is in the language of music; it's all about the mood and the performance.
Now on tour for his eponymously titled debut solo record, Shears explains he's still adjusting to life as a solo artist. "It's a little strange being on stage, turning and expecting to see someone who's not there after all these years. I miss everybody, but at the same time I'm super happy. I've been very focused on getting back on stage again, which is kind of the most important thing and why I do it in the first place. I'm also very proud, I'm proud to have my name on this record."
"The Order of Death" by Public Image Ltd
"Some of PiL is too intense for me, but I love all the singles and I love the poppier stuff because it's very strange, there's something very wrong about it. This particular song just gets my imagination rolling and I'll never get sick of it. If I'm super fucked up by myself at five in the morning, coming down off of LSD or something, this is definitely what I want to hear.
"I heard 'This is Not A Love Song' on AM Radio when I was thirteen. I was in eighth grade and it just blew my mind, it really changed the way I thought about music. Around the same time this B movie about a killer robot called Hardware came out, there's this really hunky man as the lead actor and he has a robot hand, there's this really hot sex scene shot in infra-red and that's when I first heard 'The Order of Death'. I feel like there's a whole universe in this song and I think it's a scary song.
"I love horror and I love music that makes you feel like you've just straight up murdered somebody and 'The Order of Death' has that feeling of the morning after something really, really bad has just happened. I've studied it and studied it and the build is something I've tried to replicate musically forever."
"The Stallion Pt. 3" by Ween
"Ten years ago I got to be in the Plastic Ono band for two days at the Brooklyn Academy of Music and Gene Ween was in the show. He had a dressing room next to mine and I was seriously having seizures of fandom, I brought along all my vinyl and I got him to sign every single one of my records. I think I scared him!
"He was warming up during one of the show nights and I walked into his dressing room, sat down and got to sing 'The Stallion Pt.3' with him in harmony, from beginning to end. It was one of the best moments of my life.
"When Pure Guava came out I was in seventh grade and it was the first Ween record I listened to. They've been a huge influence and I think 'The Stallion Pt.3' is a perfect example of what's so amazing about them. There are so many sides to Ween and so many different ways that you can look at them, but I feel this song is a very pure example of the magic of the band. I love music that gets my imagination going, I'm not super into straight-up pop songs, I love strange lyrics, stuff that assists you in figuring out what the fuck is going on, that has a deeper mythology that you don't understand and different mysteries.
"Listening to them was a solitary experience, I didn't really know anybody else that was into stuff as specific as that. When I found Pure Guava I felt like I had just met someone that I had been looking for a very long time. There was something I really identified with in their music, and it's really funny! I play their music to people and I think it can sound really bizarre to them, but to me it's like gospel music or something.
"The thing that's always inspired me about Ween is the lack of limitations they put on themselves when they make music. It's peerless, they manage to mix a lot of interesting tones together - they really let themselves be dumb and weird, but at the same time it's super emotional and heartbreaking. I love writing super stupid songs and also the emotionally charged stuff and I think that's because of being inspired by Ween."
"Time and Tide" by Basia
"This is probably my favourite song of all time and I never get sick of it. It just builds, I love the build, it's so jazzy. She's a Polish jazz singer that had a few hits in America and it was probably 1986 when 'Time and Tide' came out. My babysitter had it on cassette and I found it and just kept listening to it.
"I love her voice, her melody, the way the song builds, the three-part jazz harmonies that come in towards the end and the final falsetto where she rides up that last chorus. I love singing this song.
"OK, this is kind of weird; I wanted to make bumper stickers that said 'God Hates Basia.' Wouldn't that confuse people? I think that's why! God hates Basia dot com! Although I don't want to make Basia feel bad, it just sounds funny, I do love Basia!"
"Wouldn't It Make a Lovely Photograph" by Ray LaMontagne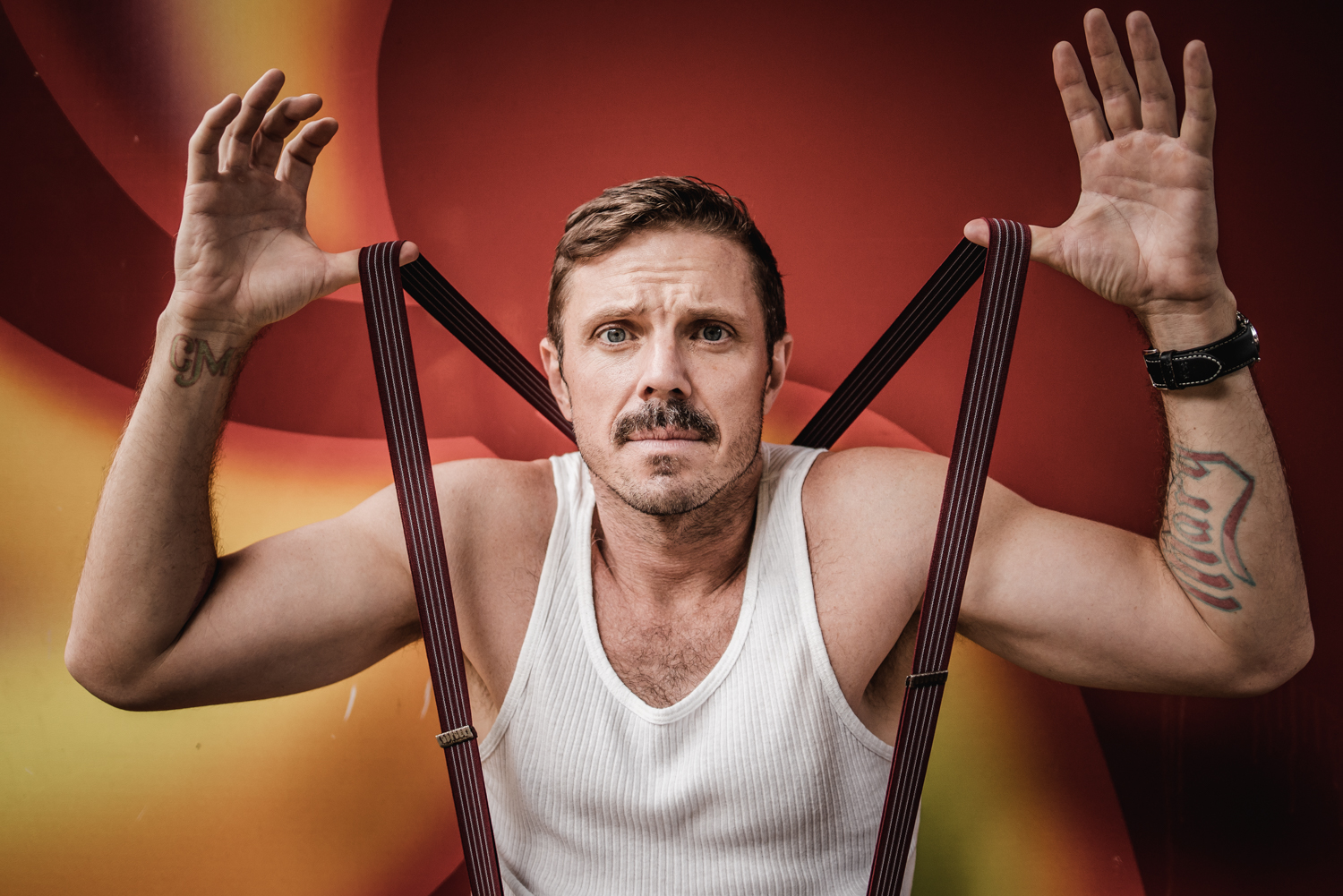 "I really didn't know Ray LaMontagne's music at all until this record Ouroboros came out in 2016, and I was going through a break up after a long relationship. It's an eight song album in two parts, basically two movements, and I just plugged into the record so hard. It was the perfect thing to put on and get drunk and cry to and I love that it's got a very Pink Floyd feel to it, it's super delicate.
"This is the final song on the record and it really did change the course of my life. I had all of my demos for this album but I didn't know who was going to produce it but I didn't want to go into some bro's studio in LA - that's not what I was looking for. I'd been listening to this album so much and really connecting with it, I was in the shower and then I thought, 'Why don't I just look in the credits and see who produced it, where it was recorded and who was playing on it?'
"That's how I ended up recording my album. Kevin Ratterman recorded and mixed it, the main band on Lamontagne's record are playing on my record, so this album had a big effect on what I've spent the last couple of years making.
"I think of it less as a break up album and more of opening a door to what I ended up doing. If I hadn't have found this record then my album wouldn't be what it is or sound the way it is. I wouldn't have been in Louisville Kentucky with these people doing this."
"Shock Treatment" by Richard O'Brien
"Rocky Horror had such a huge impact on me growing up and I love that Shock Treatment exists. Did you see the recent Jurassic World film? It's a pretty terrible movie, there were things about it that I really loved, but it felt almost like some kind of weird parallel universe, horror fan fiction. I kind of feel that way about Shock Treatment, even though I really like it.
"What I love about Shock Treatment is that the music is so awesome, it rivals the music in Rocky Horror. It does that thing - and I've done a similar thing with my own music - of taking Rocky Horror out of its universe, putting it on a TV sound studio stage and recasting the characters, but they're still supposed to be the same characters and that's how I make so much of my music in my own head! Recasting certain things and imagining, "What would this sound like if this person sung it?" 'Creep City' on my album is inspired by Roger Rabbit and to me Shock Treatment is an unsung, ingenious, prophetic movie. It's about reality TV in 1981 and it's totally prophesying what our whole world is now.
"There's a studio audience that sleeps in the studio all night and everyone's living out their lives in this TV station. I've always been interested in doing a 'surveillance' Rocky Horror, I love the idea of surveillance and putting it into Rocky Horror. I think it would be a really cool angle for Rocky.
"I love musicals and I love rock musicals and I feel like so much of the stuff I write is in some sort of imaginary musical, so when I discovered Shock Treatment I never really stopped watching it and listening to it."
"Can You Picture That?" by Dr. Teeth and the Electric Mayhem
"I think that the aesthetic of all of the Paul Williams and Kenny Ascher music is one of the ways that I discovered what I love about music. The Muppet Movie was the first movie I ever saw as a kid, but it's something I've always come back to because I wanted to hear the music again.
"It was sort of my gateway, I went back to it and thought "Who wrote this?" and it was Paul Williams. So I started going back and connecting dots with all the Paul Williams music and then finding Bugsy Malone and all of his pop songs and then getting into Van Dyke Parks. The whole score was a gateway into so much of what I like to make stylistically and that I love to explore. I feel like now I have the opportunity to fully explore it and that's one of the things I'm so proud of with my music.
"If you want to really cry about something and get super sad, then listen to 'Rainbow Connection' from The Muppet Movie and don't think of Kermit singing it, think of Jim Henson in the studio singing it. It will kill you. My eyes well up with tears just thinking about it, it's crushing."
"Scenes From An Italian Restaurant" by Billy Joel
"He's someone I've always listened to and returned to. Billy Joel and Elton John are in their own way - and people may not love me for saying this and may not agree with me - such descendants of The Beatles and the Stones and to me 'Scenes From an Italian Restaurant' is like a Beatles song. It's this amazing medley and it's a narrative. I love a song that gives you a whole story.
"There's a song on my record called 'Sad Song Backwards,' it's got no repeated lyrics other than the title of the song a couple of times and that's what this song gives you, a full on theatrical epic. It keeps songs interesting and it never lets things get boring.
"I think that the music and the lyrics go hand in hand and I've become way more conscious of structuring songs. This record I've just made has a lot of medley stuff in it, there's not a lot of second verses, whenever the second verse hits or is supposed to hit I try to drop something totally different, use multiple bridges, or going into a different song. This is the journey you get with 'Scenes From an Italian Restaurant.'
"There's a Scissors song called 'Let's Have a Kiki' that became this gay phenomenon in America and I think what people responded to a lot was how nothing in the song repeated. You had the chorus three times, but everything else in the song was like a hook you only got once. I think that's part of this song's brilliance, even though it might not make music as immediate, it gives you room to listen to tracks a bunch of times, which I think is valuable.
"Billy Joel hasn't written any songs since 1996… is that ethical? What are the personal ethics of that?"
"I Can't Give Everything Away" by David Bowie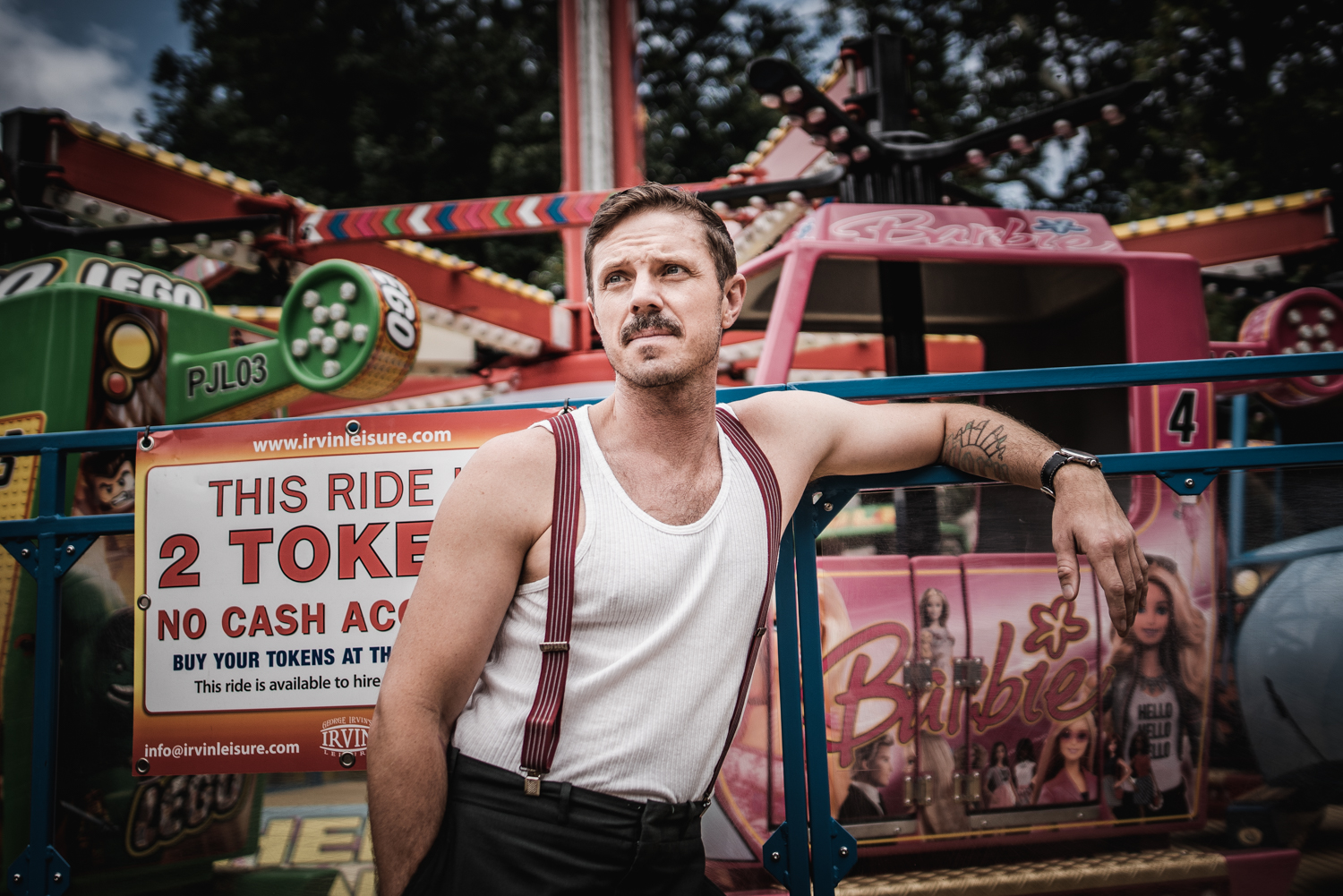 "I'm always thinking about Bowie. I think Blackstar is an incredible record, me and so many people had been pounding that record all weekend, then on the Sunday night the news came. We'd had the record for 48 hours.
"It was one of the most amazing moments of my life actually, his death. When I was a little kid I knew he would die in my lifetime, I started listening to Bowie when I was eight and I always wondered where I would be when I found out it had happened. When I got the news I kind of realised that I'd reached this moment I had been wondering about my entire life. On top of that, there's this record he'd delivered and it just made me so… I mean, everybody dies, but I woke up the next morning though and I was so happy.
"I had been going through a dark time in my life and this whole week just got to be about him and I was so happy about that, seeing the world's response to his death, being able to go to parties all week and listen to his music. It really was a very special week and I put this song in here because it's his last song and it's the most vulnerable thing he's ever written.
"It was a real magic trick that he actually pulled off and for fans it was just the coolest thing he could have ever done. I listen to that album all the time and I think about that song and what it means to keep secrets and what it means to have mystique and, you know, you don't want to give everything away.
"I think we're in a time where everyone feels compelled to fucking barf everything and I think we reveal way too much about ourselves - our personal thoughts are very important and our private thoughts are very important. I think we're doing a lot of damage to our psyches, thinking that we need to constantly be sharing what's going on inside of us all the time. That's something I think about when I listen to this song."
"Get Real Paid" by Beck
"Midnite Vultures came out right when I moved to New York and I think Beck basically invented what became electroclash with this song. It was before Peaches had put anything out, before Fischerspooner had made anything and before Miss Kittin & The Hacker was this song 'Get Real Paid' that is the creation of electroclash.
"I've met him a couple of times and I've never told him this, but I do think my band was born out of Midnite Vultures. Critics kind of hated it, but I think it's his best, it's fucking amazing. It's absurd and stupid and I love it when music gets stupid, it's ridiculous. That whole album is the equivalent of… I can't even think of what it's the equivalent of!
"When I moved to New York at twenty-eight this was the album that was rocking me and it really inspired me to make it, that mix of disco and electro."
Jake Shears is out now on Freida Jean Records.