A new year dawns and with it a whole host of new releases pencilled in for the ensuing months. We've bashed our heads together over the Christmas break and compiled thirteen albums that we think will help define the musical landscape of 2013. Regretful omissions have been made, of course, and notable mentions should be made to the return of Foals and Beck, the eagerly awaited debut albums from Daughter, Outfit and Mikky Ekko – plus, not forgetting, the new record from the God-like Kurt Vile, Shout Out Louds and Mudhoney.
From the massively anticipated (Daft Punk, The Knife), the debut make-or breaks (Savages) and the re-inventions (Solange), here are thirteen records you'd be a fool not to sit up and take notice of.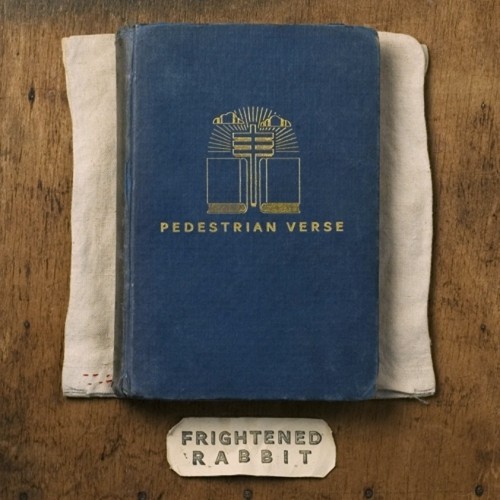 13. Frightened Rabbit – Pedestrian Verse
(4 February, Atlantic)
Despite being awarded our coveted Album of the Year in 2008 for the terrific Midnight Organ Fight, a bit of a law of diminishing returns has been in play for the once highly regarded Scots ever since.
2010's follow-up, The Winter of Mixed Drinks split opinion, the band's opting for a more optimistic and polished approach proving, frankly, a bit of a disappointment to many. September 2012 saw the release, though, of an eponymous EP which started to re-ignite our love for the band, and make us excited all over again at the prospect of this February's new full-length, Pedestrian Verse.
Initial signs seem promising for a return to the kind of form that make this band – at their best – one of best in a series of lachrymose chroniclers of woe from North of the Border, their verses, on initial encounter, anything but pedestrian. Welcome back, Frabbits, we've missed you!
- Jude Clarke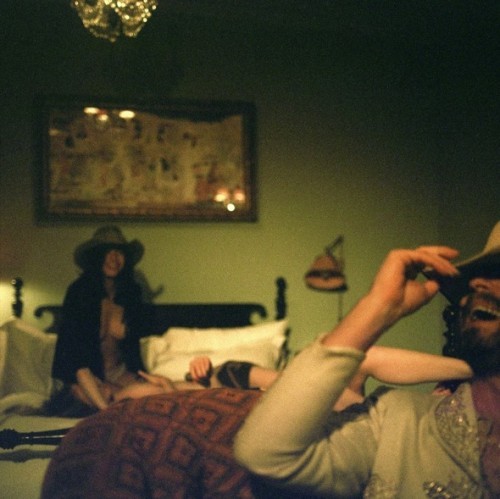 12. Phosphorescent – Muchacho
(18 March, Dead Oceans)
Matthew Houck, who goes by the musical moniker of Phosphorescent, has consistently produced some of the most interesting and inspired music ever to be lazily filed under the catch-all tag of alt.country. After 2010's laid-back classic Here's To Taking It Easy, this time round he promises to return to the more surreal and psychedelic end of his musical palette.
Described as an "assemblage of underwater hymns", Houck's distinctive vocal – now raucously singing of alcohol fuelled fun times, now brokenly mourning the end of a romance – is in full effect on this brilliant collection. First single 'Song For Zula' sets the tone: a shimmering, echo-laden ode to the oppressive nature of love. Elsewhere on the album we witness more of Houck's raw and personal songwriting. What better person to accompany us on a trip through the mysteries of love and life?
- Jude Clarke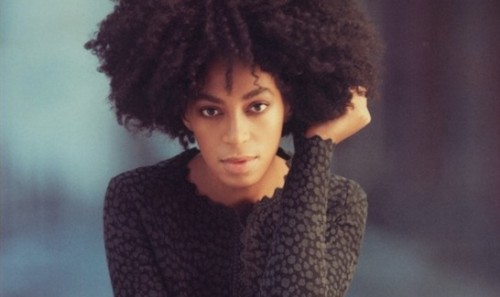 11. Solange Knowles – TBC
(Expected Spring 2013 / Terrible Records)
Step aside Beyonce there's a new Knowles in town. Well actually, she's probably not that new to you and to the pop world she has been around in various guises since the early 2000s but whether it is right or wrong of us, we've only stood up and paid attention in the last 12 months. And not without renewed reason. Guided by the sturdy indie hands of Dev Hynes and Kevin Barnes her recent efforts have been nothing but iressistble. In fact 'Losing You' was named our seventh favourite track of 2012 for it's funky rhythms and slick understated pop hooks whilst 'Lovers In The Parking Lot' had us mesmerised with its hypnotic vocals and rich production. We know we're not alone when we say "more of the same please."
- Lauren Down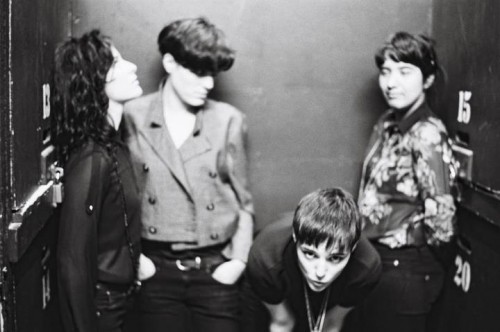 10. Savages – TBC
(Expected 2013)
There is no official word from the band on this, in fact we're not even sure who've they've signed to in the UK but pending any kind of announcement we feel that a 2013 full length debut is an inevitable move for Savages. Their swirling, post punk guitar driven, Joy Division indebted drones have cemented the Sound of 2013 nominated, London four-piece as one of the most exciting British bands around. The handful of singles they've released over the past 12 months have shown the band capable of living up to the energy and promise of their live performances so we only hope a full length can bottle that raw, taught fusion in a sharp, precise manner.
- Lauren Down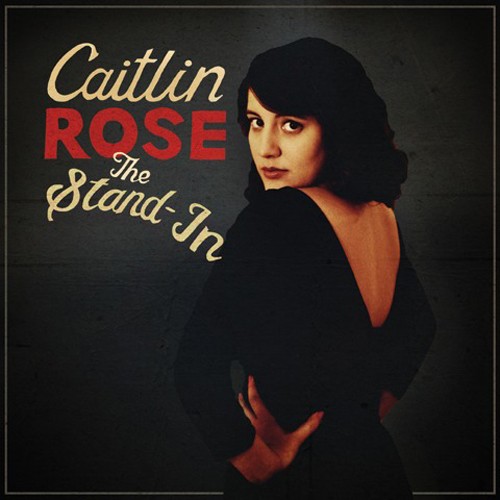 9. Caitlin Rose – The Stand-In
(25 February, Names)
Caitlin Rose's Nashville heritage is infused in every note of her forthcoming second album. Scheduled to arrive on UK shores in February – just as the gloom of winter seems set to go on forever – Caitlin's perky, upbeat take on country music brings with it a glorious Tennessee swagger and warmth.
Making good on the promise of 2010's Own Side Now, on The Stand-In you can expect a poise and confidence in her carefully-crafted songs: perfectly delivered in that soaring, expressive, wise-beyond-her-years vocal. With one of its early tracks, the "epitome of modern day Americana" that is 'No One To Call' making the Top Ten of our Best Fit Fifty Tracks of 2012, it seems certain that the album from which it was taken will be one of 2013's highest musical points.
- Jude Clarke