"I want to explore everything I can at 140 bpm before I start looking elsewhere."
For a 19 year old, Lewisham emcee Yizzy is remarkably clear-eyed about what he wants to achieve and, more importantly, how he wants to achieve it. The rapper is making what, at first listen, appears to very very good grime, with all the pace, stuttering snares and phat brass samples that conjures. But the biggest point of difference between him and his counterparts – the likes of Novelist and AJ Tracey, who have established themselves in the wake of Skepta's success – is the radiant positivity showcased on singles like underdog anthem "Keep Chasing".
In reflection of this, Yizzy is talkative and assertive throughout our interview. This is especially unusual given his young age, and the tendency of grime artists to stay reigned in during their press appearances. "I'm blessed to be in the position where I've achieved more than most emcees have at my age." He enthuses. "Unfortunately, I can't be proud or talk about my achievements without people saying I'm arrogant. It just forces me to hold my tongue and keep going. At 19, I've already done Glastonbury, I've already done Brixton [Academy], I've already been in The Guardian, I've already done stuff. But I prefer to let my work speak for me."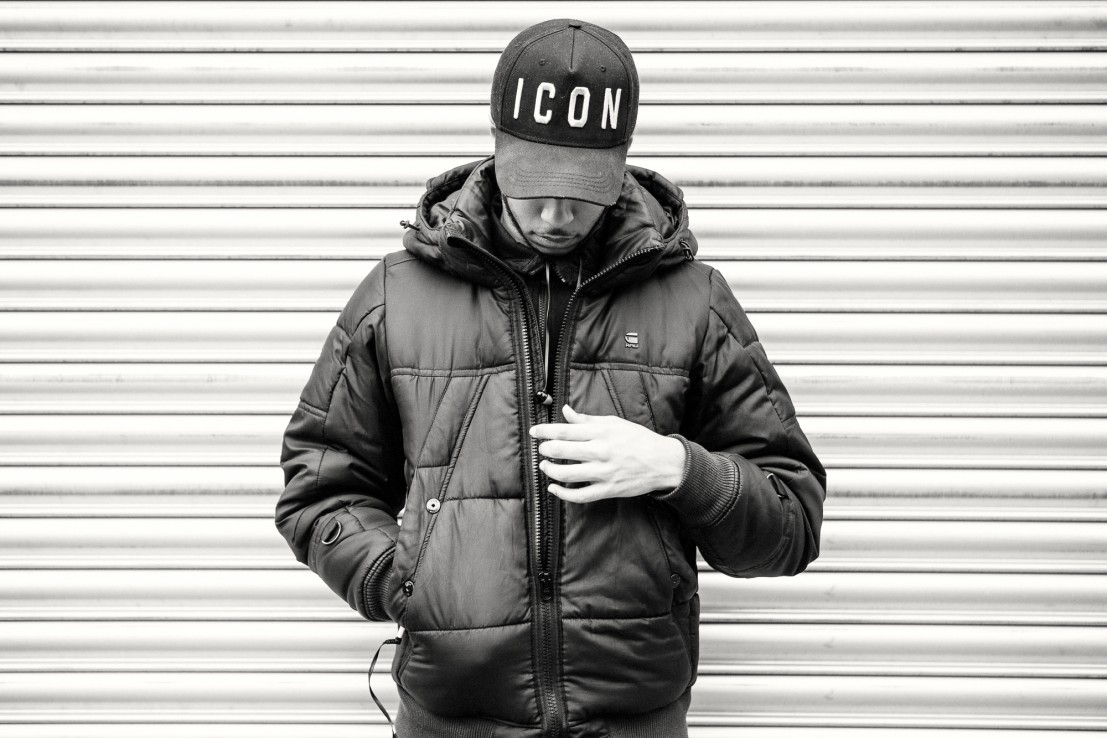 Yizzy's influences are a who's who of his chosen genre – Skepta, Wiley and Kano haunt our conversation like the ghosts of grime past – but special praise is reserved for fellow Lewisham emcee Novelist. "I get on well with all the Lewisham emcees." he says. "But Novelist is like an older brother to me. He helped me a lot when I was first starting out." Despite this almost-familial tie, it's fair to say that he doesn't have an entirely straightforward relationship with the scene as a whole: not because he's bitter or aggressive, but because his desire to be successful on his own terms often comes between him and an easy life. "I do rub people up the wrong way sometimes..." he admits. "But it's never intentional. My work rate is high to the point that my social life suffers sometimes."
This abrasive side was on full display earlier this month, when some ill-advised tweets caused Yizzy to butt heads with Chip, a Tottenham emcee who achieved crossover success under the moniker Chipmunk a decade ago. "All I said was that if Chip was to go back to back with some of the young emcees coming up, he wouldn't be able to handle it," explains Yizzy. He insists that he wasn't trying to antagonise anyone: "The point I was trying to make was that no one is untouchable... someone like Chip, who isn't as hungry as he used to be, isn't going to be as passionate as someone who has nothing." The story is given another dimension by the fact that Yizzy previously cited Chip as one of his biggest influences. The conflict is emblematic of a generational divide and, intentionally or otherwise, Yizzy is positioning himself as one of the leaders of a new faction.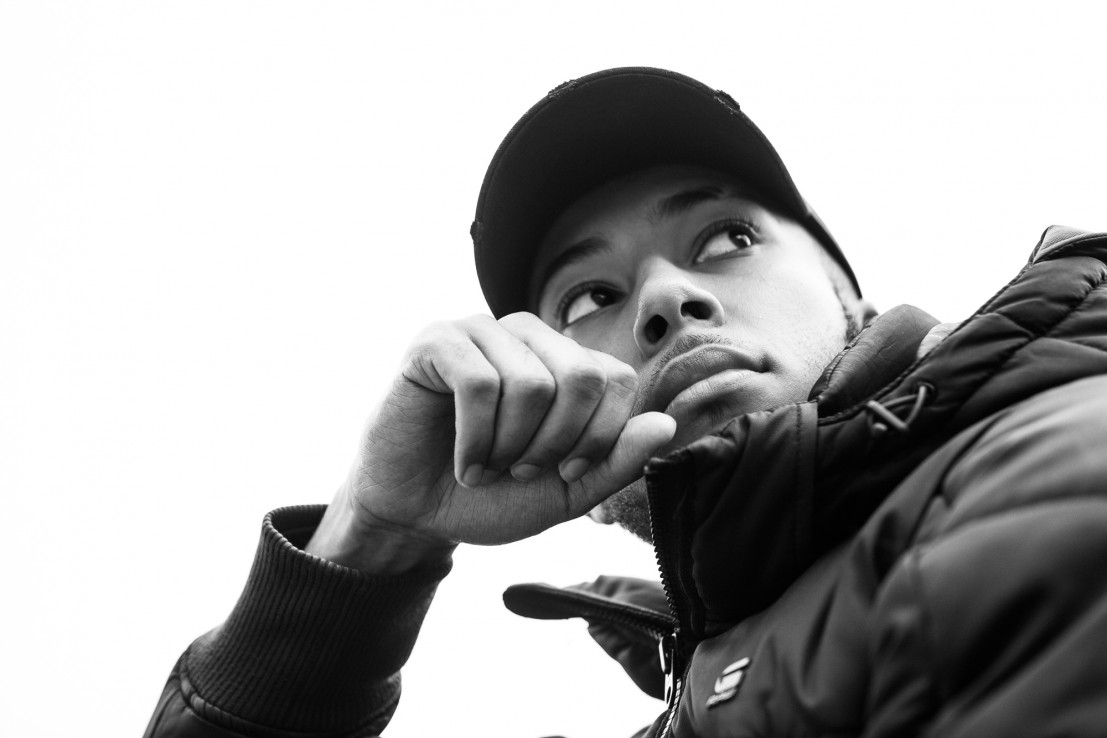 As a genre, grime is at an impasse. Having re-entered mainstream consciousness in 2014 and created a handful of household names in the process, it's faded recently, although some of its biggest stars – including Skepta and Stormzy – are set to release albums later this year. Yizzy's goal is to get people talking about grime again. "The only two grime artists I've ever see get really successful are Stormzy and AJ Tracey and they both had to dabble in trap and other genres" he notes. (At the time of writing Stormzy is at number one with "Vossi Bop", clearly a departure from his native genre). "It's down-heartening because it feels like you can't blow solely doing grime. But I don't let that get to me... I want to break that mould and show that you can blow off of grime."
Beyond his own short term success, Yizzy is clear about his eventual aspirations. "I want to do things and give back to my community but I want to wait until I think people are ready to fully take it in and appreciate it." This goes for his musical output too. For now, he has no plans to reinvent the wheel: Yizzy is insistent that he hasn't earned that right yet: "You can have the craziest idea in the world but if no one's watching then it makes sense to hold on and wait until the timing's right. I've sat on songs for two years so I've definitely got some big stuff planned."
Yizzy's new EP Welcome to Grime Street drops June 7. It's lead by single "Freeze", which features grime veteran Devilman, who's probably best known for his legendary clashes with Skepta. As for his future releases, Yizzy indicates he wants to get deeper and shake off a little of that lightness he's become known for. "I want 2019, to be the year that I blow. But I don't want to be someone that has blown just because I've got a hit song." He says. "I want to blow because I'm seen as someone who's saying real stuff and tackling real issues." I get the sense that once he gets an idea into his head he doesn't let go easily, but Yizzy is refreshingly earnest about his dedication to the genre. He admits that he's always writing and recording, doing everything possible to give himself the best chance of achieving his dream. "I truly believe that it all comes down to preparation and hard work," he says.
"People say that 'the next generation of grime is shit' but usually they're just living in the golden era of Skepta, Wiley and Kano. They're so hung up on their achievements that they're not willing to look at what's happening now." It's clear that Yizzy believes that he is what's happening now and, considering his talent, dedication and work rate, it'd be foolish to disagree.
Welcome to Grime Street is out on June 7