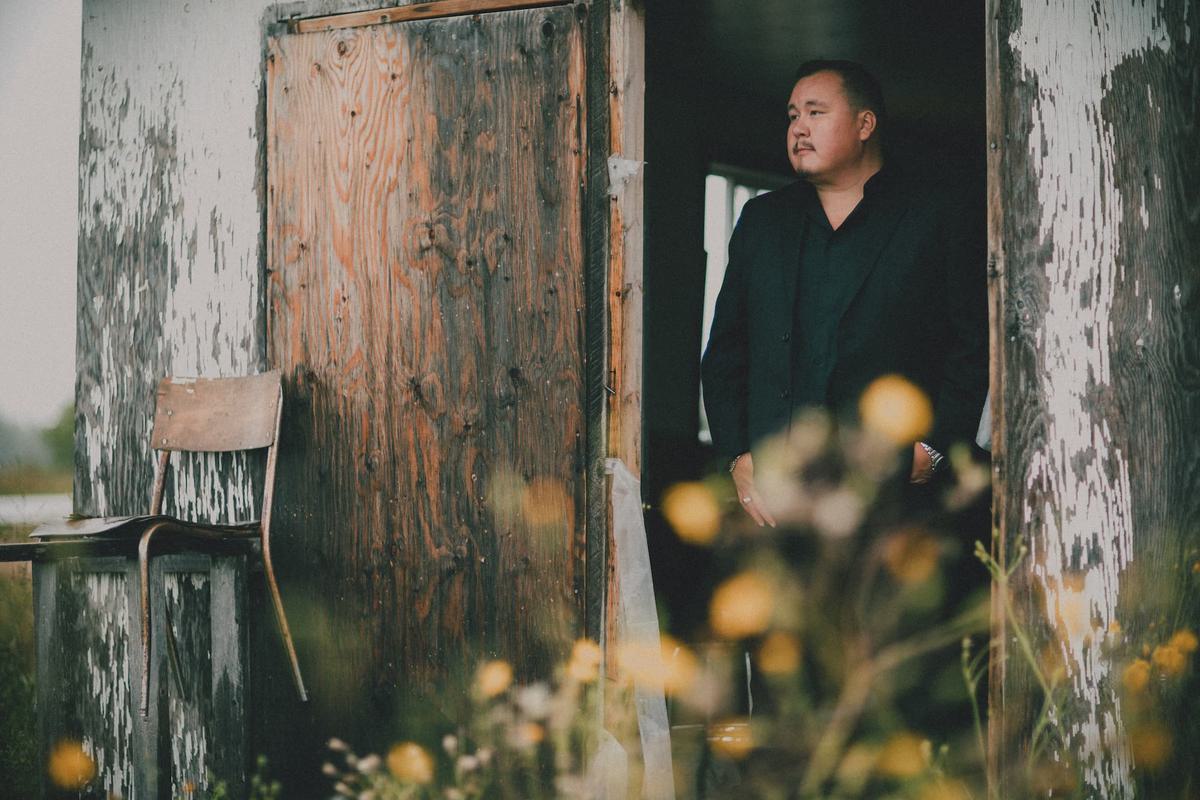 On the Rise

William Prince
31 May 2022, 15:00
William Prince calls me from his "blue Dad mobile…good for hauling hockey equipment and golf clubs." He's picking his son up from school, and it's this sort of understated humanness that reflects in every fiber of the Canadian country and folk singer's disposition.
Born to a father who was a preacher and musician in the Peguis First Nations community, with gospel songs a permanent fixture in his life, William Prince surprisingly didn't start officially releasing his own music until later on in his life. "I was trying to put out a record since I was about 20 years old, and it wasn't until I was 29 that it actually happened," he tells me. "I ran into a lot of a lot of things on the way, personally and financially; the things that stop you from wanting to put your art out. You name it, it was there. I worked with a bad producer in the beginning who took all my money, and it ended with my father passing away six months before the record was supposed to come out.."
"I believe in everything happening at the right time," he tells me. "I think all that suffering and wondering would have been for nothing if I didn't put out a record. If you don't put anything out how do you know you're getting any better, or growing, or changing, or evolving in any way? I got the money together and I was able to finally record some songs in Winnipeg, and it led to the first record [2015's] Earthly Days."
"There wasn't anything quite like me around," Prince says of his comforting and uplifting country/Americana fusion that's illuminated with the spirit of the culture from which it is written. "I became only the second Indigineous nominee of the category that I ended up winning at the Junos [Awards, Canada's equivalent of the UK's Mercury Prize] for that record. The Contemporary Roots Album of the Year was a huge surprise, but all of it was just a personal thing. I needed to share my songs, and I wanted to hear them back in a better way."
Prince learned how to play music from his father, performing in church bands and often tasked with singing at wake services and funerals in his home community. However, his relationship with music always existed beyond religion, "As a child, the umbrella of Christianity was in our home. My dad was a Christian preacher, my family was a Christian family, but he wanted me to know culture, he wanted me to know Johnny Cash, he wanted me to know good music. I got to experience parts of the world when I was young, and then when I started university, I traveled to Australia and expanded my horizons for all things. I kind of let go of religion, and now I follow The Seven Sacred Grandfather Teachings of First Nations people. I believe in being a good person, [in] love, truth and humility. Those are the things we should live our lives by. I'm not a Christian anymore, I just call myself a spiritual universalist."
In 2020, he released two albums - the first being Reliever, the long awaited follow up to his Juno Award winning debut, which was pegged around a world tour, until the global pandemic struck. In sitting at home with bountiful spare time, the only thing that made sense for him to do whilst the whole world was grieving, was to write gospel music. This would in turn form his third full-length record, Gospel First Nation, an amalgamation of his past and present, or "mixtape of fun gospel songs" in Prince's own words. The album includes covers of songs from Prince's youth, alongside original compositions - from tracks he wrote as a teenager, to a song Prince wrote the week his father passed away "I wrote ['Love Don't Ever Say Goodbye'] as a healing exercise, and it ended up being the the final send off to his legacy. Gospel music always reminds me of healing music. It's a testament to my roots and foundations. I wanted to show a little bit of where my home community is, and the music that I grew up playing."
Christianity and First Nations Communities coexisting is something that Prince struggled to navigate as a child, and it's admirable and a testament to his nature that he transgressed the barriers it posed. "The two worlds clashed," he explains. "The Nishnawbe Aski Nation [the political organization that looks after the 49 First Nations communities] say that we coexist and respect each other. Whereas Christianity was the doctrine that's been imposed on First Nations people in hopes of some 'active civilisation of the native person'. It was difficult to live in both realms. I was just a kid doing what I was told at the time, and I sorted it out myself [and] my own spirituality."
Although Prince doesn't identify as Christian anymore, the influence of religion, and the unifying qualities within faith, is something that has continued to live on in his worldview alongside his music. "I like giving thanks to the universe, and I acknowledge this energy in being in the world [and] something higher than myself, whatever that may be," he explains. "It was difficult because on the reserve [areas belonging to First Nations people], there's the clash between the Christians and the traditional people. In reconciling that within myself, I was able to make another beautiful record full of songs. I didn't realize that it was going to open up such a big conversation, but I think it happened at the right time and I'm proud of it. I'm not all the way proud of what [the songs] were used for most of the time on indigenous people, but I stand by that record for what it means to me in my community."
"I'm really trying to be present, and love this life every day because this is what I was dreaming of and what I was working towards back when I didn't have much else," says Prince, reflecting on what music means to him now. "This is the reaping of what you sow. I used to pawn my guitar just to get food and pay my cell phone bill. I don't have to struggle that way anymore. I can write about joy. I can write about happiness. What next is just to keep on living and taking care of my health and my family so that I can do this for as long as possible. And of course more music that represents that change and growth.
"Any success I found from [music] is a byproduct of being honest and dedicated to my craft. I write it to work through everything [and] I'm really focusing on joy lately and how good my life actually is, I have a lot of good love in my life. I'm not following any trends or trying to search for something different, I'm just being honest."
William Prince appears at this year's Black Deer Festival, which runs from 17-19 June 2022. Find out more at
blackdeerfestival.com
.