"I'm up for two hours, then I'm back to sleep for two hours. Going on tour may actually put me back into a regular sleep pattern, which is a really weird thing to say about going on tour. I'm really looking forward to it, but I'm also looking forward to getting out of London. It's been such a long time."
The first time I became aware of Gonzalez was through his friend Lawrence Hayward. When I interviewed the Felt and Denim frontman back in 2018 he played me "I Spoke To Euan", describing Gonzalez as, "very modern, I can't place the music; it sounds like today, its modern pop - the production, his voice and the lyrics about living in the moment. It doesn't sound like the past for sure."
"I really enjoyed that article, I've known Lawrence for years. He's not on the internet at all but there were songs in there where I was 'Where is he finding this new stuff?'," Gonzalez recalls an afternoon when his friend's gift for talent-spotting didn't quite hit the mark of their mutual tastes. "Lawrence was reading NME's cool list and he said 'I don't know who this guy is, but I think he's the next Kurt Cobain. This guy's amazing.' I said, 'What's his name?' and he didn't know. He showed me the photo, it was the singer from Biffy Clyro and I said, 'I really don't think you'd like that." I played them to him and he said, 'I've got it wrong haven't I?'"
Gonzalez got to know Hayward when he was still the frontman of Let's Wrestle, who released three albums, 2009's In the Court of the Wrestling Let's, 2011's Nursing Home and their eponymous final record in 2014. Following their split, he embarked on a solo career in 2017 with Excellent Musician and its follow up, last year's Appalling Human where he abandoned guitars, taught himself the piano and embraced synths.
Now on the verge of releasing his sixth record, his only regret is Nursing Home: "I'd never listen to that record out of choice," he tells me. "It puts me back in a place where I can sense the pain in me. It's very angry, and outwardly angry towards other people because I couldn't cope with my own problems. I find it a bit ugly." Gonzalez set himself an impossible task in creating Nursing Home, he wrote a song every day for a year after reading The Fall's Mark E Smith's biography Renegade. "He was talking about how soft modern musicians are and that he wrote every single day. So I took it as a mad, personal challenge, but when you do a song a day, you don't get go back and improve it."
In another chaotic twist, Nursing Home was produced by Steve Albini, which happened through a flight of fancy. Gonzalez emailed his manager, saying half-jokingly that he wouldn't make another record unless it was produced by Brian Eno or Albini. A week later Albini was on board but travelling to Chicago with his bandmates and a clutch of half-formed songs proved to be the beginning of the end. "We're all on good terms again now, but we really hated each other at that point. I was 17 when the first Let's Wrestle record came out and I wasn't equipped to deal with it at all."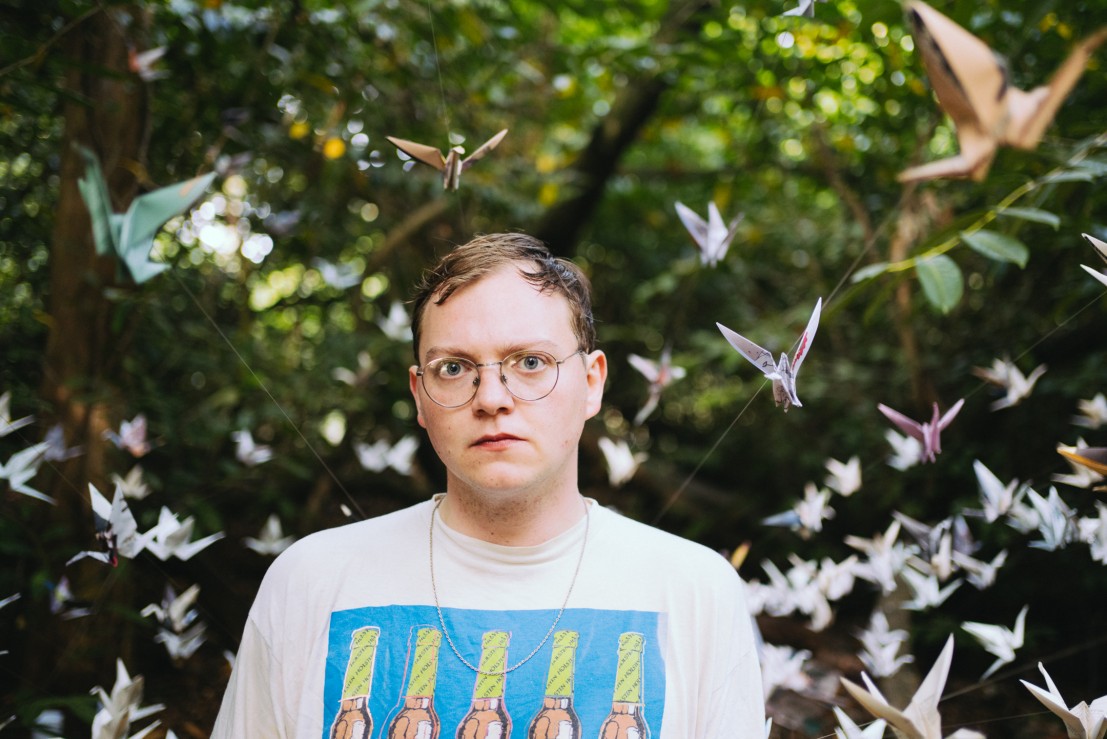 Wax Limousine - due for release next March - sees Gonzalez tackling big existential questions, from coming to terms with the end of a long-term relationship to nursing his mother through cancer. If such themes prompt expectations of a gruelling listen, the songwriting, panoramic sonic palette and lyrical wit make it anything but. Taking in P-Funk, guitar pop, piano balladry, and featuring hilarious lines like "Put on McCartney II / Sit in bed and stew / Baby, no better way to make new friends" from "A Taste Of Something New", an ode to the world of dating apps, Wax Limousine could be Gonzalez's breakthrough from critically acclaimed artist to somewhere much bigger.
The record started to take shape when Gonzalez broke up with his girlfriend and found himself living with his mum. The experience of his her illness is documented on the Orange Juice tinged guitar funk of "1,2,3,4,5 Just Get Rid Of It" - "I feel a coldness in the corner / We threw out some old junk / This house sure has shrunk / And in the sitting room we find out she has cancer."
It's a story of how a loved one's illness triggers a bewildering range of emotions and endless trips to hospitals, but also the practical day to day need of trying to organise everything. "She's back on track now and everything seems to be good, safe and healthy," Gonzalez explains. "I'm in a fantastic place with it. It was a really long and painful process, but it was also incredibly gratifying, in terms of how you change around it and how your perspective on what's important shifts."
Gonzalez mentions his history of mental health issues but feels that seeing his mother go through cancer treatment has changed him for the better. "Maybe I give myself less of a hard time now because of it," he tells me. "I feel a lot more equipped to be empathetic towards myself. Your whole overview of everything changes and you see everything differently. Getting older, that's going to happen more. It's not something you get taught to deal with, everybody has to experience it in their own way."
My father was diagnosed with lung cancer at the end of last year, and one thing I learned was that when you spend a lot of time looking after someone you love, there comes a point when you realise you've got a look after yourself as well. "I think that's exactly what this record was," he replies. "A lot of it was me taking care of my mum and doing a lot of the legwork. Because I broke up with my girlfriend, I moved back into her house. The studio I write in is across London and having an hour on the train to think about stuff, and then spend the day writing was totally my respite, my time for myself. Wax Limousine is completely the product of those times, of going 'I need to have time to work this out for myself.' And my way of doing that was writing about it."
His candour as a songwriter has also been informed by years of therapy. "It's been the trajectory of the last three records, lyrically they're all based a lot in what I've discussed in therapy," he details. "It's more difficult when you're writing about your feelings of guilt, shame or something insular, rather than something that's outwardly happening to you. If you have no control over something, it's harder to blame yourself for the actions you portray or the way that you express it, because that's just how you cope with it. Now I can see it from that perspective. I'm referencing that thing in the cancer ward that I really don't want to remember, or small things that are insignificant, but to me is a description of this very specific thing."
Gonzalez is cutting down the therapy sessions, partly through a confidence in coping without them, but also because the costs have gone up: "I'd been looking towards ending it, but when my therapist said, 'My prices are going up.' I said, 'You're betraying me! Fuck you! You fucking asshole! You're like everybody else.'" He laughs at the memory and reflects, "It was such a visceral thing, and it didn't really make sense because I was already thinking about it."
How will his ex feel about the songs that ponder on their breakup? He's magnanimous about it: "Maybe she'll hear it and she'll think differently. There's a couple of slightly angry things in it, but I don't feel there's a huge amount that's unfair, or nasty." Wax Limousine's closing song, the tender ballad "Waiting For Your Letter" is a heartbreaker, employing the trope of the old-fashioned idea of writing a letter - in this case one of the Dear John variety - to paint the picture of a doomed romance. "She'd been away for two weeks and we nearly broke up before she went away. She came back and we were both, 'I think this is over.' I needed to get out of the house, so I went to the studio. It was the first time in years where I've sat down and written a song in five minutes and it was all completely done."
"Waiting For Your Letter" is a perfect closer to Wax Limousine, reflective and mediative, layered with a feeling of loss, but also a desire to keep moving. Gonzalez considered not having it as the final song, because "It seems so clichéd to do so, but if it was anywhere else it would be overwhelming and too much. I needed it to cap it off." It also gave him the chance to re-engage with his neglected six-string. "I started playing guitar again and it was great to do some Neil Young emotive, soloing and to be really over the top."
At the start of his solo career, Gonzalez effectively declared war on guitars in interviews, one of which had him in Denmark Street asking guitar shop staff what they thought of his records, which had no guitars on them. "At the time I said, 'I fucking hate guitar music'," he explains. "I was very disparaging about a lot of what was going on, partly because of bad experiences with indie musicians. You'd go to a house party, put on a Wu-Tang record and a bunch of people wearing paisley shirts would get upset. I was, 'Well, fuck this, this is fucking racist', which is quite an extreme thing to say, because of course that's not the case for a lot of indie musicians."
The decision to bring guitars back into the mix was prompted in part by being back at his mother's house in Muswell Hill, where his antipathy for the area saw him delving into the records he sought solace from when he lived there as a teenager. "I've always felt like an outsider here and I instantly turned to a lot of the records that I really loved when I was 15," he says. "There were some weird ones that don't translate to the record at all, like Birthday Party, Mclusky and Pixies. Excellent Musician and Appalling Human were informed by going hell for leather into funk, soul, House music and Detroit techno, and there's definitely bits of those on Wax Limousine, but I needed to return to the ways that I wrote when I was doing the band."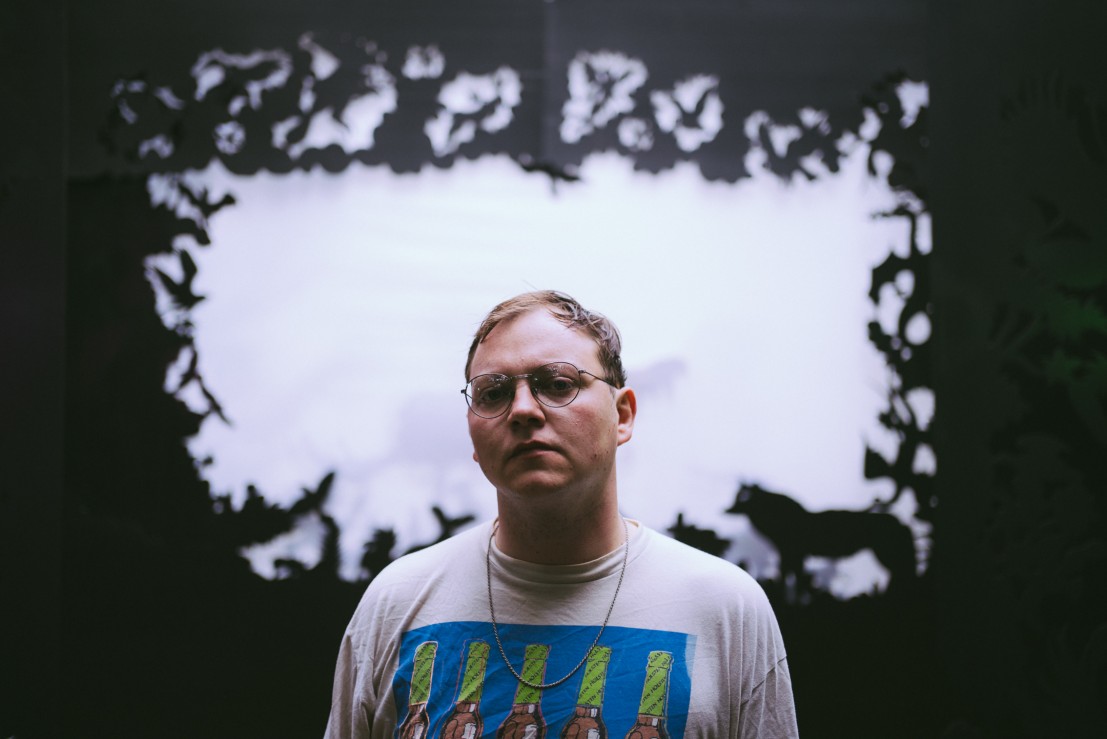 Gonzalez also signed a publishing deal to write for other artists, but when he started the songwriting process he realised they couldn't be performed by anyone else: "A lot of them were, 'I can't sell this song because it's so deeply rooted in my situation.' Some of them were 'I reckon I could get this in the charts if I had a proper pop star singing it'", but when he added the lyrics he realised "I've ruined that now!" "Protein and Perfume" has the lines "I got a new maisonette / Staying in, I'm not having sex," and "Still struggle with rejection / One man and his erection." I say that perhaps that would be hard to sell to a proper pop star, which draws another laugh, "Yes, they wouldn't like that. I'm very pleased with them though!"
Whilst his publishing deal has brought in some income, the low royalty rate from streaming and the absence of live shows has seen a sharp drop in revenue since the pandemic started. Before lockdown, Gonzalez worked part-time in a record shop, but the furlough payments were so low he had to find a way to earn money. Having amassed a huge record collection, he sold it on Discogs, reasoning that the vinyl revival meant now was the time to cash in on it. "I don't DJ as much as I used to and I saw it as every bit of money I've pissed up the wall on really expensive records," he recalls, "so this is the time I need to get the money back from that investment."
I wonder out loud if "1,2,3,4,5 Just Get Rid Of It" was released in the '80s - when intellectual, musically-literate songwriters like Prefab Sprout's Paddy McAloon and Orange Juice's Edwyn Collins were mainstays of the charts - would it be a Top 10 hit? "It's a common thing when I read stuff about myself - that I'm underrated. I'm grateful for the success I have, but I wonder if what I do is similar to the people I love as songwriters, like Lawrence, where it's 'Is there something too outsider-y about it?' But it's funny, the thing that saved my bacon during the pandemic was writing very commercial music for companies."
When he compares the financial model for artists today to previous decades, Gonzalez sounds exasperated for the first time in our conversation. "The payment system is shocking. It's the same thing with you saying "1,2,3,4,5 Just Get Rid Of It" could be a hit if was released 1987. I'm not saying this is in an unfavourable way, but you wouldn't expect to answer questions on how you make a living in 1987. If there was a model in which artists could be paid, I wouldn't be constantly struggling."
Financial struggle doesn't just apply to artists who supplement their musical income with other jobs, it's an issue Gonzalez hears about from seemingly successful artists in the music industry. "I've got friends who are way bigger than the level I'm operating at who are still struggling," he explains. "So what's going to change? Recently people seem to be a bit more up for trying to fix the situation, but it's hard not to feel defeated by it."
Regardless of whether his commercial breakthrough happens, Gonzalez says he can't imagine doing anything else but writing and releasing records: "It's not a decision for me," he asserts. "Apart from art and music, there's nothing else I'm qualified for. I struggled with that as a concept for years, but now I've found peace with it. If I'm not going to make any money, that's fine. At least I'm fulfilled. I'd love to make enough money to survive, but I'm happy to get 10 quid here and there so I can buy a packet of fags or a can of Coke from the shop."
"If I like a band's record I feel comfortable emailing them saying, 'I love that', and you end up being mates. I think the British Indie music scene in general feels a lot more exciting than it did five years ago."
Something else that keeps him going is the camaraderie of other artists, where rather than treading over each other to scramble up the industry ladder, musicians have nurtured a sense of community in the face of financial adversity. "Everybody's on the same side. There's been points in the music industry where it's 'This band hates this band', but that doesn't feel like a thing anymore. If I like a band's record I feel comfortable emailing them saying, 'I love that', and you end up being mates. I think the British Indie music scene in general feels a lot more exciting than it did five years ago."
Wax Limousine sees him singing with Rose Elinor Dougall on "Greater Expectations" and "Penelope Ditches Ulysses" features The Golden Dregs' Ben Woods on vocals. Gonzalez has a raft of other collaborations in the works, including an upcoming single with Young Knives. He feels that writing with other artists has been another positive shift for his artistic approach. "It's been really nice, especially when you can't be in the same room as somebody, to send people stuff and go, 'Do you fancy fiddling around with this?' What I'd have done before is say 'Do you fancy going for a pint?', not doing anything creative and then complaining about other bands at the pub. Whereas now it's 'Let's do something.'"
Another huge leap artistic leap on Wax Limousine is Gonzalez's singing. He remembers Let's Wrestle's early reviews, where critics would zero in on his voice. "It was all about how terrible I was at singing! One review said I sounded like the perfect amalgamation of Julian Casablancas and Alan Partridge. Over the years it's become a quiet obsession of mine to get really good at singing."
On the title track he belts out the opening line "When did I not go the distance?" with the bravura power of a soul singer, and he references Scritti Politti's "Faithless" and Aretha Franklin's concert film Amazing Grace as the songs' touchstones. "That was my thing in the evenings, to have a beer and watch Amazing Grace over and over again. It's so powerful, it was 'It's OK to let go of all this shit I'm holding on to.' "Wax Limousine" is my favourite track on the record and it's the first time I've managed to get that kind of thing."
The dazzle of the music and singing on Wax Limousine work with the lyricism to ladder up to more than the sum of their parts. The one note guitar wail and furious funk of "When I Fell For You" juxtaposes brilliantly with the protagonists insecurity about whether his feelings of love are reciprocated. I tell Gonzalez that if the lyrics had been set to maudlin, downbeat arrangements Wax Limousine would have been a very different record. "That's the most exciting thing about being a songwriter. You can convey something that's quite stark and shocking within a territory that's very mainstream or throwaway."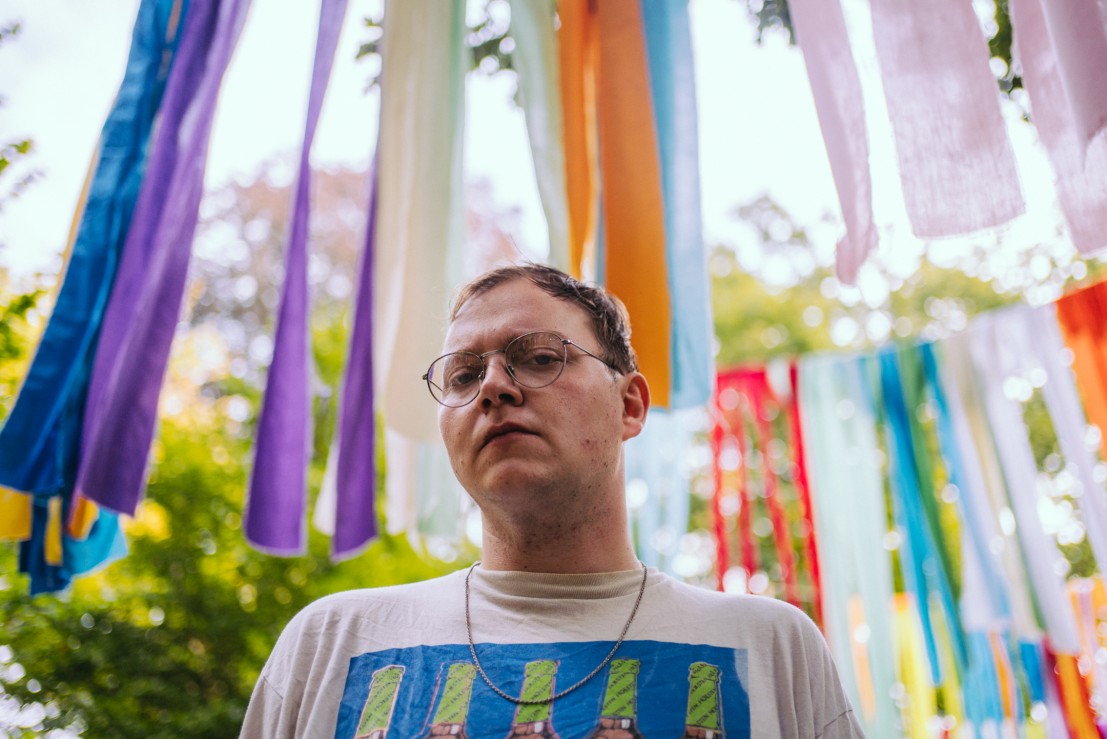 Gonzalez references one of his heroes, the late David Berman of Silver Jews as an example of what he's trying to do himself: "It sounds so different. His lyricism and the way he words things. It resulted in his death and it's so rooted in darkness, but it's doesn't sound dark and that to me is the best juxtaposition" - and sees similar traits in the writing of Bill Callahan and Vic Chesnutt. "They lean into Americana, but their lyrics are so overwhelming. Vic Chesnutt's "Flirted with You All My Life" is one of my favourite songs ever. It's about him flirting with killing himself, but it's not self-pitying - it's high art. If it was self-pitying - "Poor me, my life's fucking shit" - it'd boring and not good work. It's about conveying very heavy things in a way that's palatable and entertaining, because at the end of the day, music is entertainment."
Perhaps that's something we forget about the beauty of music, that yes, it's cathartic but it can and should also be fun? "All three of my solo records have definitely got a big thing of 'Yes, I'm depressed', but I love dancing. I love going to see a band who are rhythmically really funky and really pushing it. It's the best fun you can have. I'd much rather go and see that than a dour acoustic concert. I love those types of records and I listen to them regularly, but I still want a show. I still want the elements that I love in punk music, in '80s pop music, the things I love about Nile Rodgers or Rick James. It's finding a context within all of those things."
As we come to a close, I ask if he thinks he should be bigger than he is now, and the answer is an unequivocal "yes."
I put it to him that breakthroughs have always been a brilliant part of pop music's story, from Pulp operating on the fringes of the indie world for years and gate-crashing into the mainstream, to Dua Lipa's slow burn to pop superstardom. "My friend Rebecca [Taylor] is doing Self Esteem, she's been making records for years and now she's had some phenomenal success. When it's a thing of how to keep going in a tumultuous musical society, those are the cracks that let the light through - where there's still the possibility of doing it. When somebody I like has success it's really exciting and you're nothing but pleased for them.
"I have high hopes for Wax Limousine. It's such a weird time to be releasing music. It seems like it's open season, but you have to know where to aim. It's still doable, I still hold hope it'll happen."
Wax Limousine is released on 18 March 2022 via Moshi Moshi. Wesley Gonzalez headlines Electrowerkz in London on 25 November.