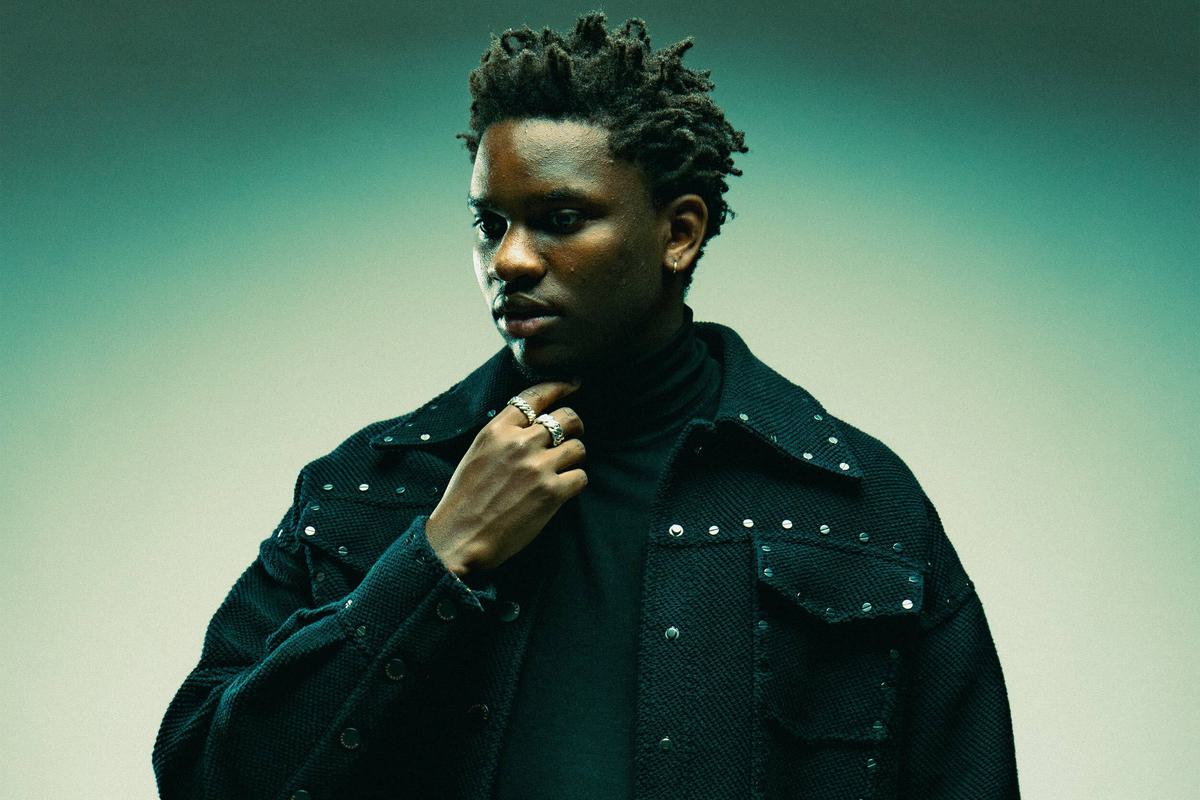 On the Rise

Victor Ray
30 August 2023, 09:00
From busking to TikTok to a sold-out London headline, singer-songwriter Victor Ray is building his artistry one song at a time.
"It's so much easier to sing on the street, for me, than it is to do a show where people are coming to see me," smiles Victor Ray from a hotel room in the South of France. "In my head, when I'm on the street, no one cares. I could mess up all the words, I could sing really poorly, and these people are gonna keep walking by. But for the gigs, people are there to see you."

The past three years have been a pivotal whirlwind for Ray, taking in millions of TikTok views, an acclaimed debut EP, and a London headline show which sold out in a matter of hours. Gearing up for the release of his second EP i felt, out early next month, he's in Nice to play a special secret set. "I have a ritual, whenever I'm performing a gig, I just sing the first song. I don't really say hello or anything, I just sing the first song and I get everything out of my lungs and when everyone's heard that I'm like, OK, I can speak now," he smiles.

Born in Uganda and raised in Newcastle, his family made the journey when he was just one. Along with his older brother and sister, they moved in the hope of a better education and resources. "My mum was so brave to move here with no network," he says. "She was so nervous for me that she didn't even teach me Swahili or anything, like, hopefully this guy can understand English."

While his family weren't musical, Ray quickly developed his own passion. "My earliest memory of a song is my sister and her friend doing a routine to 'Dancing Queen' by ABBA," he smiles. "I was just listening to any and everything until high school started and then Ed Sheeran started coming into play. My sister gave me her old phone and she had Beyoncé's I Am… Sasha Fierce and J Cole's Born Sinner. That's all I had so I was just going back and forth on those."

In his early teens, Ray also discovered Usher, who became his idol, even getting a nod (Usher Raymond) in his stage name. He began to upload covers to YouTube, and during his final year of school, started busking around Newcastle.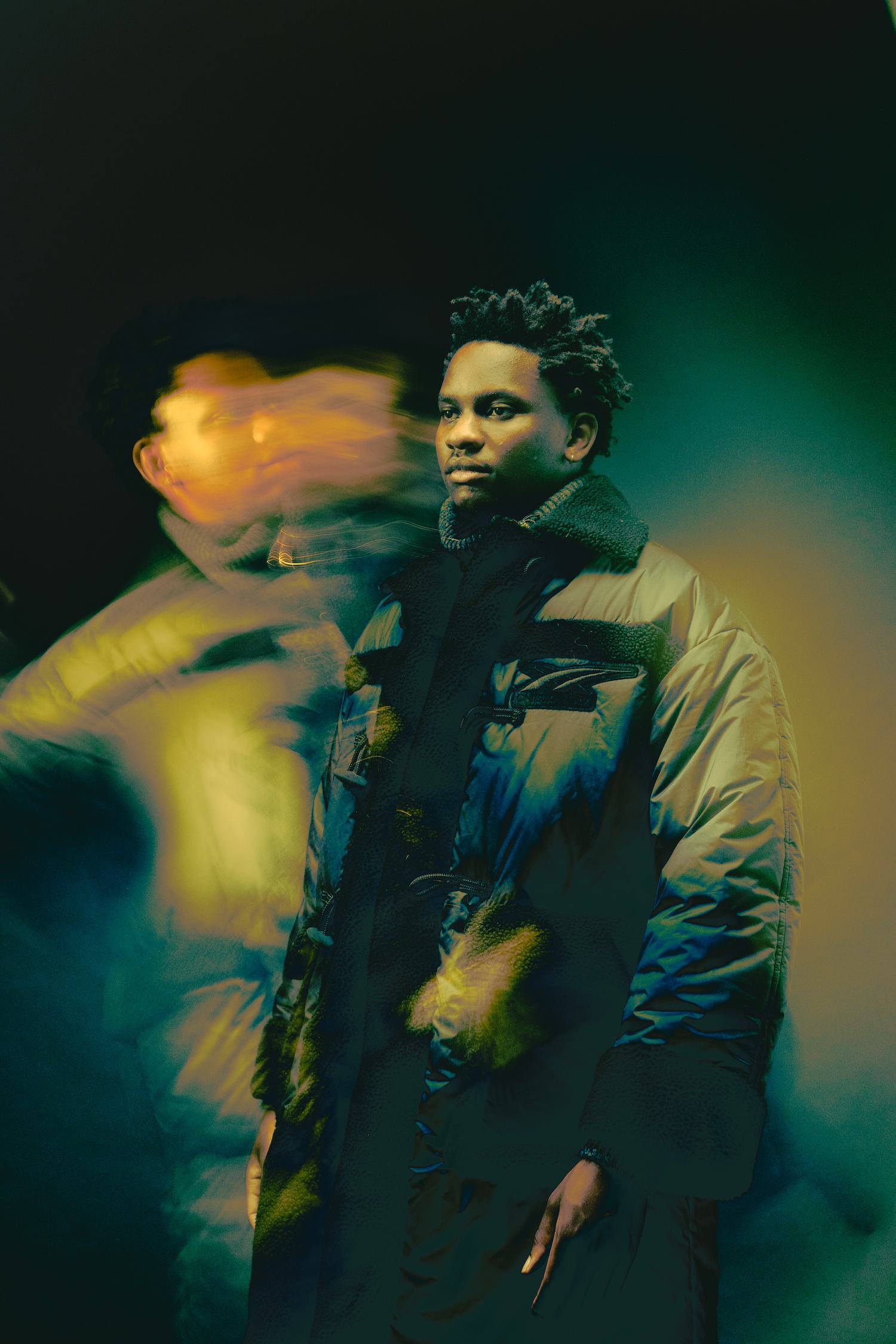 After narrowly missing out on a place at Newcastle University to study sociology, Ray took a gap year and dug deeper into music, playing gigs, busking professionally and even performing at the odd wedding. Noticing his passion, Ray's mum suggested he find a music college, his brother delivering the final conviction saying, "You sing more than you speak."

Ray took a place at BIMM and moved to London, picking up management. He continued to busk while investing more time and energy into his songwriting. When the pandemic hit, he moved back home for a year and started to upload videos to TikTok, before returning to a flat in Camden where everything changed.

Having just reached a thousand followers on the platform, he went out busking with friend and fellow artist Adum who helped him film and edit an eight second clip of "Take Me to Church" by Hozier. "I remember, I was eating food with Adum and an hour later we checked and the numbers were crazy. It had hundreds of thousands of views. I was like, 'What is going on?'" he laughs. "Because I had so many videos, the views started trickling down into everything. I think people just got really invested."

With his profile blowing up overnight, Ray was quickly gathering interest from labels, publishers, and everyone in between. With the help of his manager, he navigated the fresh attention and continued to build a steady following, busking and writing even as the hype spiralled. It wasn't until early this year that he dropped his debut EP, i was.

For Ray, it was important that all the songs on his debut EP be an accurate representation of where he started out, writing songs on his own. "I was very sure that I wanted to start off with the songs that are most authentic to me, that I wrote on the guitar," he says. "Especially being discovered through busking, I think fans of me would want to go on this journey with me as the music grows."

He credits this sentiment to the audience he has built specifically through TikTok. "When people find something they love, they just want to keep hearing it," he explains. "They feel like they have more ownership over songs because they're in this whole process. Songs aren't even released for time, and they already know the words."
Across the EP's four tracks, Ray displays flashes of broad influence, inspiration and promise. From the opening guitar strum of "Hollow" he blurs organic songwriting with tempting production, but at the core of everything is his rich, sensual and strident vocal.

Working with trusted producer Humble the Great, he pushed the boundaries of introduction. "He has quite a cool, alternative production style. I thought it'd be a really cool way to give an extra flavour to my music, which was originally quite acoustic," Ray explains.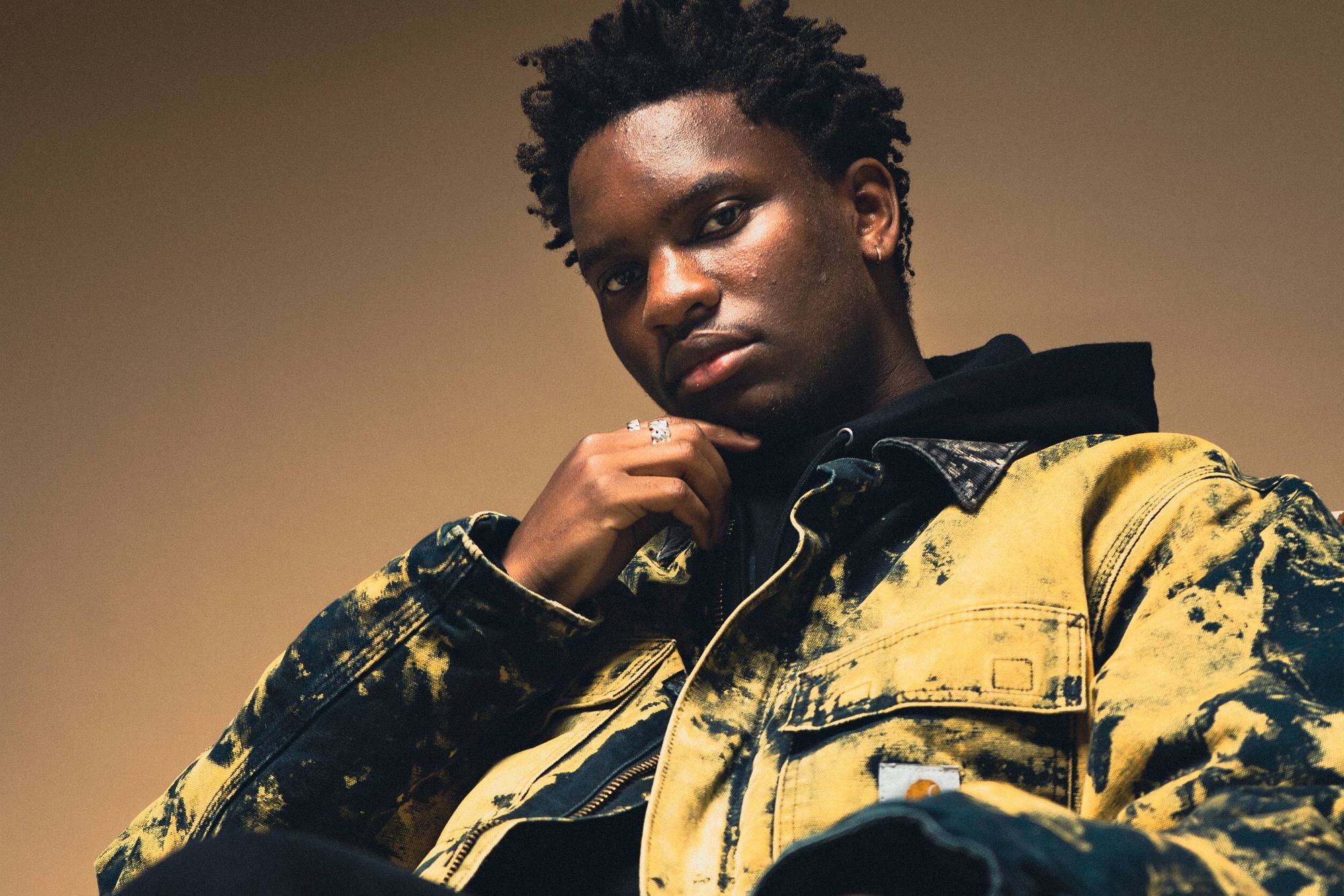 On new EP i felt, he drives his songwriting and performance even further. Half the songs are co-writes, all are deeply personal. "It Only Cost Everything" is an explosive ballad propelled with gritty guitars and narrating the breakdown of a former relationship, while "Off Balance" is a hooky and grounded cut of burgeoning pop that digs deep into a troubled friendship.
One of the EP's standout moments is "Popcorn and a Smoothie", a hopeful and tender diaristic lament that twists as it evolves. Co-written with Jez Ashurst, it unravels deep and complicated emotions. "My dad left when I was five and he had a kid with someone else, so I have a half-brother but I never really got to know him," says Ray. "I was writing about this relationship and responsibility that I have towards my brother that I wasn't acting upon. I felt quite guilty on that fact. Jez helped me own this song and give it multiple layers."
Having spent the past few years getting comfortable with sharing and untangling his emotions in sessions, Ray is still just as focused on his own strengths. "I'd done the rounds in London so I'd gotten used to writing with people but honestly, the biggest thing was the time I'd spent writing by myself," he says. "I don't know any other job where your trauma can come back and help you."