Playing a snippet of the track back to me as he tries to get the hotel window open (for smoking purposes only), it becomes clear that Griffin has found himself as one of the go-to artists for any track that needs to be elevated from setting the mood to, well, what happens after you've set the mood…
"I think my lyrics are just real. Everybody is going through the situations that I'm going through, or has gone through it, or wants to be that guy. So people fuck with it," explains Griffin, when I ask how he gets away with some of his more promiscuous lyrics (see: "Or Nah" feat. The Weeknd, Wiz Khalifa & DJ Mustard, for example). It's also worth noting that these themes aren't just on-record bravado: mid way during his London show, Ty invites ten girls back to his hotel for an after party.
Yet while you may be tempted to describe Ty Dolla $ign's lyrics with words like 'hedonistic' (you'd struggle to find a review that doesn't include the adjective), there's a lot more to the music than tales of promiscuity. Over in the West Coast of the United States, there's a thriving scene that's starting to make an impact on the global scale - with Ty$ set to go down as one of the scene's forefathers.
"It's the sound of the city," says Griffin, reflecting on that 'ratchet' sound (although, he'd rather just call it "incredible"). "And it's spread and now everybody else is hopping on our sound. It's cool. It's an honour to have come up with some shit that people fuck with." It's this West Coast sound – think 808s, claps and DJ Mustard production – that may have started in Los Angeles, but is now being echoed around the world.
So how did this LA identity get to the point of global success? "Everybody that was making music in LA is trying to re-do it and make our sound, or sound like me or Mustard or whatever", he continues, revealing how their trademark is spreading throughout the states. "When I went to New York, it was popping in New York too. You will hear a DJ play one Mustard song and then he has got to play all of them. I don't know what is going to happen tonight but last night in Paris they knew every fucking word. That shit is crazy; to see something spread like that."
While Ty Dolla $ign may be one of the early pioneers of the new West Coast, his own brand of music is constantly evolving and it's become clear that he is going to keep on pushing his own sound to new levels. "I'm comfortable but I'm always trying to get better and grow and do something bigger than I did the last time," he reflects, clearly eager to strive for greater success. So what was the turning point to lay the foundations for the next step in Ty's career? "The turning point for me was one I called named myself Ty Dolla $ign and I put that dollar sign on it. It was just like when you hear 'Mustard on the beat'. When you hear 'Dollar Sign' you just know. And once I found that, it was it."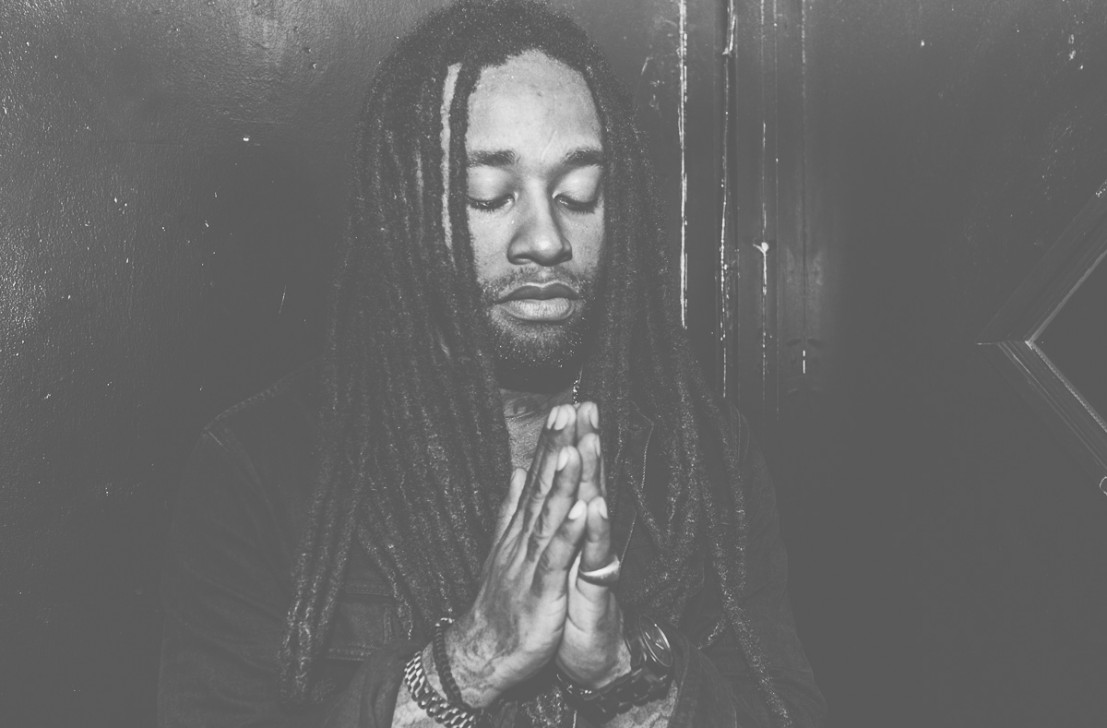 And when did this transition make it into his music? "'Toot It And Boot It' was the first track that popped off," reflects Griffin, pinpointing this as the track that cemented their sound. "Except Mustard wasn't doing beats at that time, he was just a DJ and I was doing all the beats. I got bored with that sound so I tried to explore other shit. But at the same time, we all have our own careers now and I'm doing all the different kind of music that I wanted to do, he [Mustard] is doing that and YG is doing his shit and we all come together still and kill it.
With the success of this new era of West Coast music, how far does Ty$ see himself going? "Quincy Jones status. You know, just being the best. Being remembered as 'god damn when he was there, he killed it'. One of those types of dudes that had their own shit but at the same time was doing everybody else's shit," he says with confidence. "That was one period, now I'm going to see if we can do it again. So me and the homies are going to run the game for the next 10 summers. Just like what this album is called."
Ty Dolla $ign's $ign Language mixtape is out now, and you can listen to it here.