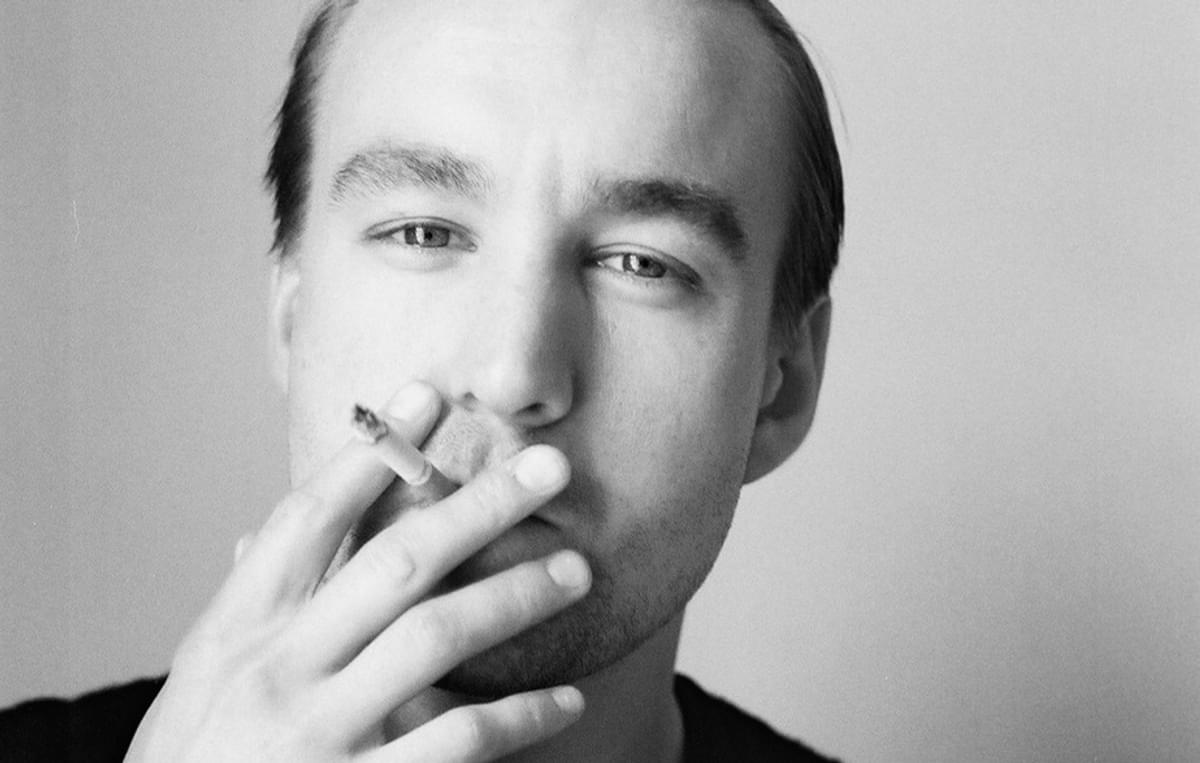 Track By Track: Francis Lung on Faeher's Son
20 November 2015, 15:24
It's a masterful anthology of tender, classic songwriting, with lo-fi pop melodies and warm textures - it's a departure from his material with Wu Lyf, but engrossing in its own right. There's a rare sincerity and rawness to the short-player that'll make the hairs on the back of your neck stand to attention.
Faeher's Son is out now. Stream it below, and then have a look over McClung's guide afterwards.
Something Blue
I saw Jeff Mangum play at Coachella 2012 festival and I was really moved by his unhinged and emotional vocal style. I wanted to write a song that I could scream in a similar way, but I wanted to use totally different instrumentation to Neutral Milk Hotel. I had received a ukulele as a birthday present from my Faeher (Father) and figured I could try and combine my love of The Magnetic Fields with the urgency of NMH's music.
The lyrics are written from the point of view of somebody in love that doesn't necessarily want to be.
Where Life Comes To Live
I'm a huge fan of The Replacements, and "Where Life Comes To Live" was originally a fast Rockabilly stomper in homage to "I Will Dare". The song was finished pretty quickly on a touring break from WU LYF and kind of forgotten about immediately after. Something about it wasn't quite right. A couple of weeks later WU were in Tokyo, Japan for the Hostess Weekender festival. Whilst bar hopping around Shibuya one night we happened upon a 'Rock 'n' Roll' bar called Garage Land. At some point in the evening the DJ played "Harvest Moon" by Neil Young and people took to the dance floor, sweeping imaginary brooms in time with the music (see here). On the subway home I couldn't get that image out of my head. I started to reimagine my rockabilly song as a gentle Alt. country ballad with acoustic guitars, brushed drums and lap steel. Paul Westerberg via Neil Young.
Oh My Love
I was messing around on a broken miniature steel string guitar in a junk shop somewhere in Manchester when I came up with a sort of Fela Kuti inspired groove. I quickly ran home and tried to make a demo of the idea, but a friend called me halfway through and I had to shelve it, thinking I'd redo it at some point.
I woke up in the middle of the night with an idea for my ruined demo – at the point where I stop playing guitar and answer the phone, a huge calypso band could answer back on the other line playing the same song. I thought it would be fun to have a song that starts out sounding one way and ends up with completely different instrumentation.
Back One Day
This was the first song I wrote entirely on the piano. I got really interested in playing in C minor from listening to Rachmaninov's Concerto No 2. It seemed to have a darkness I hadn't really heard in any other key. Funnily enough it's one of the easier keys to play piano in, I think.
The structure of the song (ABCABCD) was my first attempt at using more conventional 'pop' song templates (which I love). To me, it's a song about Karma.
"You'll have it all back one day". You get what you give.
Age Limits
My friends and I stole a huge poster from a bus stop for some reason, which I decided we should flip around, stick to my bedroom wall and draw all over. Pretty soon it was filled almost entirely, inspiring one friend to start writing on my wall. The next morning whilst staring at the dumb/vulgar message (I'll spare the details) I noticed that if you scribbled out a few letters, it could spell out 'Age Limits'. I wrote 'But I've been lucky' underneath it to try and reclaim the room as my own.
When I was struggling to make a start on the lyrics to a new, dirge-like piece, the line pretty much jumped off the wall and into the song.
This song is my tribute to David Bowie.
You Know What I Mean
The first line of this song is lifted from Wu Tang's "Can It Be All So Simple", which inspired the rest of the lyrics. It's probably the most lo-fi part on the record, which was intentional. I turned off the noise suppressor on my 4 Track whilst recording it, which gives the tape a crazy over-compressed sound and lots of tape hiss. I think that tape hiss can accentuate silence and the space in between notes, especially in quieter music.
The song is, to me at least, about feeling misunderstood, and the joy of finding somebody/anybody who you feel truly understands you ("Yeah, you know what I mean").
Lung is set to play our five-day festival of new music in January, along with Postiljonen, IIRIS, Inheaven, Oscar, Pumarosa, and many more. Tickets are on sale now. He has other tour dates too, which you can look at here.
Get the Best Fit take on the week in music direct to your inbox every Friday