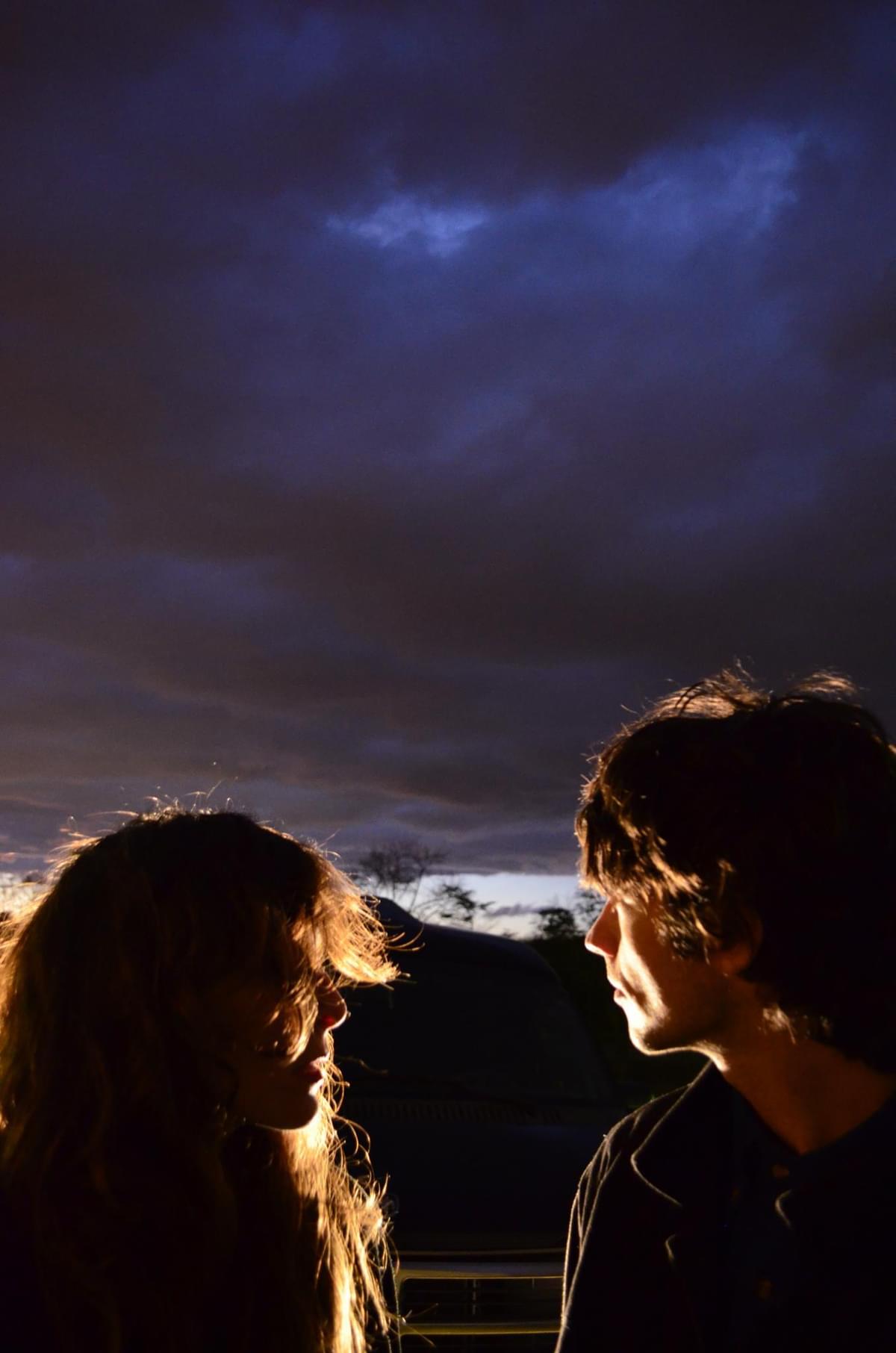 Beach House: "You can't trust anyone!"
11 December 2009, 08:00
The Norwegian Tourist Board may never send a thank-you note to Baltimore pop duo Beach House, but if they did, it would be well deserved. After all, it was their song of the same name which lately had people all across the globe remembering the rangy country north of Sweden as more than a world of war, climate change and economic crisis.
Last month, 'Norway' appeared on nearly every music blog the Internet was home to. An indication not only of the high quality of the song but also the greatness of Beach House's 2008 full-length Devotion and the air of excitement that surrounds its follow-up. What can we expect next from the magical sounds pouring from the hearts and minds of Victoria Legrand and Alex Scally?
When I met the band last week in Berlin, busy promoting their new album Teen Dream (out on Bella Union January 25), they appear a bit jet-lagged and sleepless as well as still fascinated by the hour long conversation about music that started at 5am in their hotel room on the same day. I also find myself immediately fascinated by the appearance of their haunting singer, and hobby palmist, Legrand and her counterpart Scally, who is constantly either playing with a banana, a metal scissor or offering me fruit. He also seems to change his clothes every two hours. But it's the benevolence and natural sympathy in the way they treat each other that stands out the most.
Scally – half caringly, half jokingly – on Legrand, "She's undateable." Legrand on Scally: "He's a very supportive person." Scally on Legrand again, "I'm more like (her) super fan."
So how does it feel to be the artists behind the global blog sensation of the season? "It's really to cool to see that many people on the Internet enjoying our song", says Scally, "but do people really read blogs? Or is it just the bloggers reading each others four times a day?" Surprisingly the self-declared Internet band and obviously convinced blog readers, Beach House "decided" to love the Internet only two months ago. And there's nothing wrong with their long kept absence claims Legrand, "Come on! We have three records and are just getting into the Internet. I do think it's unhealthy to read the Internet though. It is as good as it is bad."
Even when the Internet showed it's ugly side, leaking the record early in November, it didn't make Scally recoil in horror, "It (the leak) happens to every record now and it's actually only good for us since we've always been an Internet band. Now people in the Internet are talking about it and hopefully more people will come to see us and enjoy our shows,", although "it hurts for a moment to get something leaked, because you put so much care in it and then it's gone", as Legrand admits.
Leaving the Internet aside and moving away from the offer of bananas, we slide the conversation onto handwriting, Zodiacs and telepathy, leading to a discussion on what the musicians' teenager alter egos used to dream of:
Legrand: I wanted someone to fall in love with me. I don't think it would but I wanted it to happen.
Scally: I think teens just don't really know what they're doing. Teenagers are confused as hell but have so many feeling.
Legrand: When you're a kid you want to be an astronaut but by the time you become a teenager you just realize that you are lost in space. You're in love with yourself but you don't even know it since you still have a nursery ego. And then you realize you'll not know yourself for the 15 more years. I'm just getting to understand myself at 28.
Scally: Being a teen is really intense. Think of the way you love things – the deep passionate unconditional love you have for a certain artist, shirt or object like posters or skateboards. You can listen to an album 15 times straight…
Legrand: You can't really have sex.
Scally: But you make out really hard.
Their goal was then to recreate this pure, unconditional teenage passion and write a superlative "make-out and hard grinding record", as Scallyexplains with a bright smile on his face. Surprisingly this attempt was realized in a state of "isolation and disappearing" by taking all their instruments and producer Chris Coady to a converted church in upstate New York to record Teen Dream in a month. Far away from their usual environment and grind of their daily life, they performed a balancing act, making their new material "huge without killing the feeling". This diverse approach helped the album progress, Legrand adds, "The real feeling is primarily based on feeling. God doesn't feel right." And it didn't need Him.
However, it was the Internet-omnipresent 'Norway' that pushed the duo out of their comfort zone and asked the toughest questions. "We recorded 'Norway' first singing it acoustically on a train and it had all of these magical feelings to it," explains Scally. "Then we wanted to make it into a full electric song and still use the same chord progression. For some reason when it went electric it felt way too dark. So we tried to build it up, kept changing it and adding instrumentation to it.
"But it just lost the feeling from the beginning. After playing around a lot and working with different motives we finally realized how to keep the song and its energy alive, even though it was now electric and had another chord progression but keeping the same melody.
Of course all the hard work got carried out with the motivation to ensure, "that there's nothing out we don't believe in". Scally even goes a step further proudly stating, "This is the first record I am happy with. On the other ones I thought, 'Well, that song didn't work out. That song sounds like shit. Oh man, that was a bad take." This spontaneous summation amuses Legrand...
Driven not only by such joyful moments, but by an obsession to create "music you listen to again and again and every time you go further and further into it", Scally dreams about people having the same experience with Beach House. Listening to the music and taking them far beyond the spheres of today's omnipresent pop music, which feels "like beer and cigarettes" as Legrand points out with a disappointment, which is only topped by the one which follows when I tell them that the promo copies of Teen Dream have been genre-tagged as easy listening.
"People are getting fired! It's not even rock, just pop, really. One lesson we learnt from making this record: You can't trust anyone!", Legrand makes clear. "We are not acoustically folk musicians. It's too heavy." "It's challenging listening.", concludes Scally already typing a complaint email into his laptop.
While the label executives might not be having their best time, the planets still seem to be guiding the pair's project into a perfect alignment, since Teen Dream appears to be a little masterpiece all on its own. The band manage to let both the mysticism and abstraction of their sacral part-time exile and the ongoing naïve excitement and love with which they treat each other, to pour into ten exceptionally beautiful tracks, each easy to access but still continually challenging, with new avenues and components to discover.
Teen Dream is released on 25 January via Bella Union.
Get the Best Fit take on the week in music direct to your inbox every Friday