However, upon delving into this new collection of songs, the sentiment is clearly intended to be diverting. "It's very tongue in cheek because the EP is not very happy," insists frontman Haydn Park-Patterson, a feeling which the band clearly seeks to lean into with the inclusion of an overzealous exclamation mark in the title.
Instead, the EP is everything you would want from a The Ninth Wave release, snarling synths and haunting vocals, barking anthemic lines such as: "What goes up must come down and I suppose the other way". It's easy to imagine these words being bellowed back at the band by a raucous Glaswegian crowd.
Even so, the title is symptomatic of a (kind of) new direction for The Ninth Wave and a motivation to consider their music more freely, partly borne out of the expansion of the band from a two piece into a four-piece ensemble. I spoke to Park-Patterson about changing band dynamics and working with Farris Badwan on this new project.
When I call Park-Patterson, he is at work in a café, a quaint setting which seemingly clashes with the band's wild aesthetic. As he says, "Nail polish is as far as it goes. The old ladies in this café raise their eyebrows at that; so leather clad and lipstick, I think they would question it a bit". The café does serve as a metaphor for the normality that the band seek when back in their native Glasgow. To Haydn Park-Patterson, Millie Kidd, Kyalo Searle-Mbullu and Calum Stewart who collectively form The Ninth Wave, Glasgow remains the place they met and the place that they work.
As a city, it has always been welcoming to bands from the locality with such a rich culture of incredible music, reciprocating a culture devoid of cliquiness and where bands "feed off each other". For Park-Patterson, "Because it's so small, you are able to jump in between different groups of people… you bump into a lot of people everywhere, you have no choice but to be nice."
This fluid and friendly musical culture has facilitated one of the most notable mutations in the band dynamic for The Ninth Wave ahead of Happy Days!, and their transition into a four piece. "The thing about Glasgow is that everyone dips in and out of bands and does different things," and considering the recruitment of Searle-Mbullu and Stewart, the process of recruitment was symbolically organic. "We'd already known them from different bands and the music they had written so once they were full live members we were like why not," Park-Patterson says.
Has this new dynamic reciprocated a new way of working? Whereas before the musical forces were Park-Patterson and Kidd, a relationship which has previously been likened to that of a Scottish Jack and Meg White, now the creative process is more than ever defined by collaboration. More musicians means more directions from which to create: "Callum will come up with a full idea for a song and then we'll come up with bits," says Park-Patterson, "It's a much more fluid thing. I guess it wasn't really a deliberate thing and it just happened that way."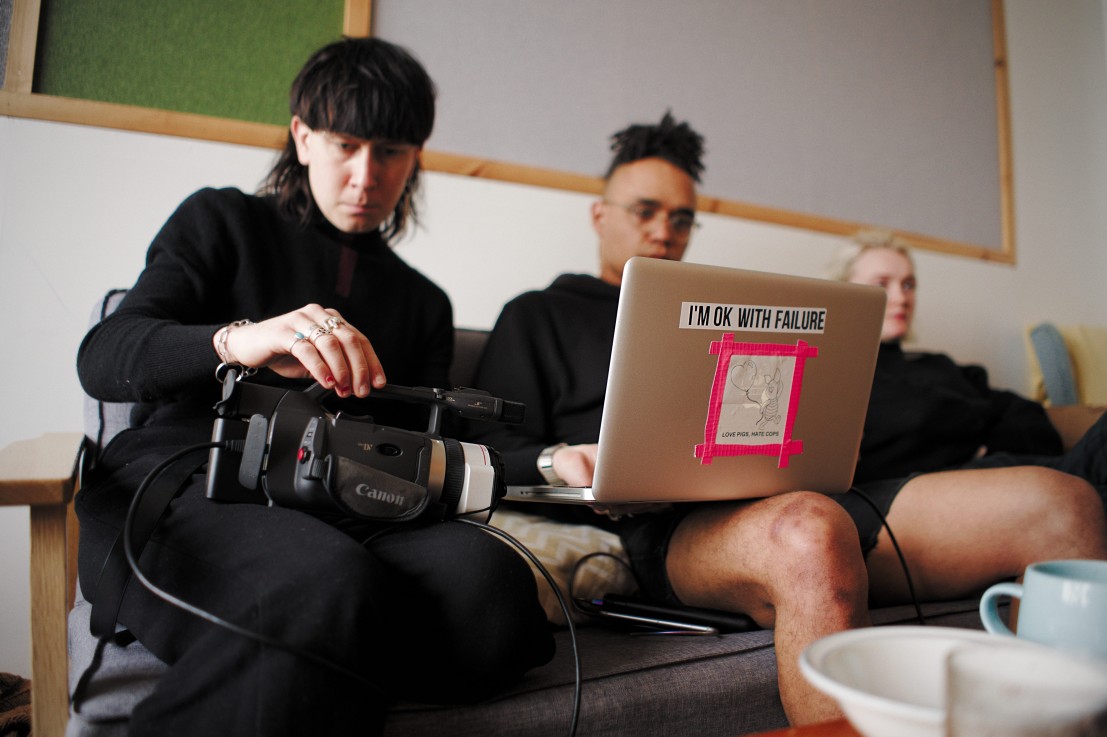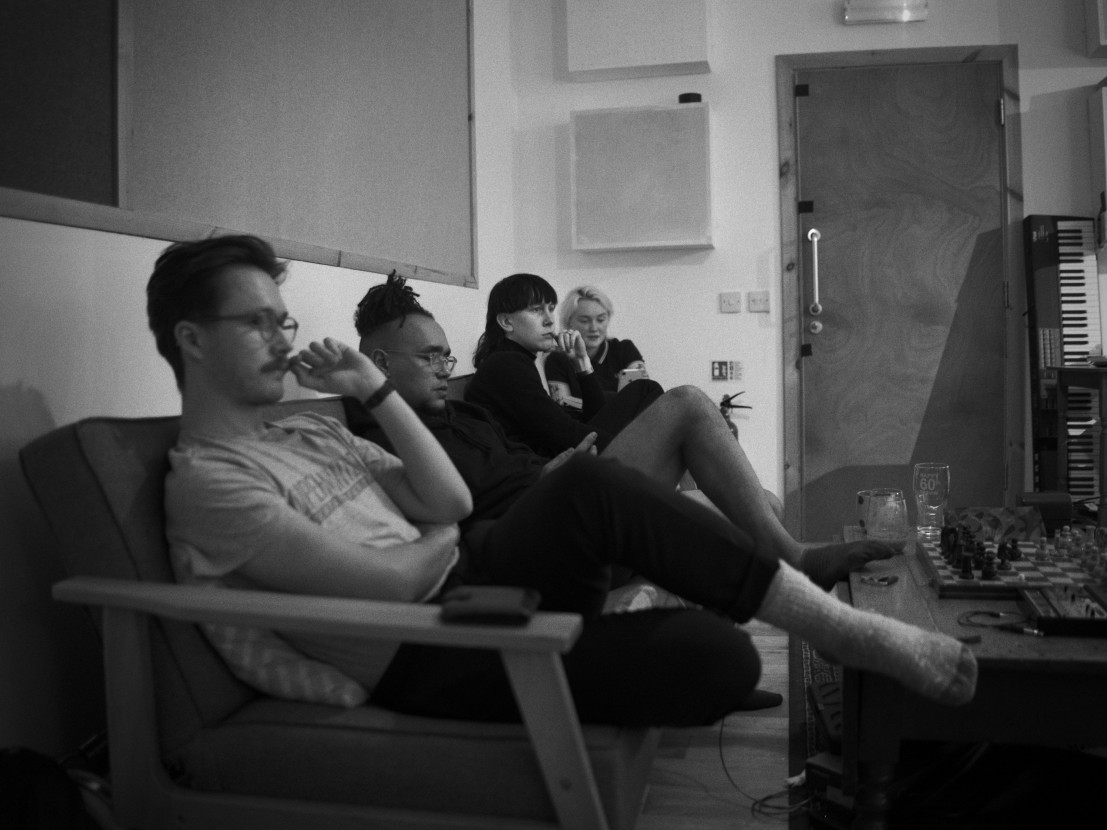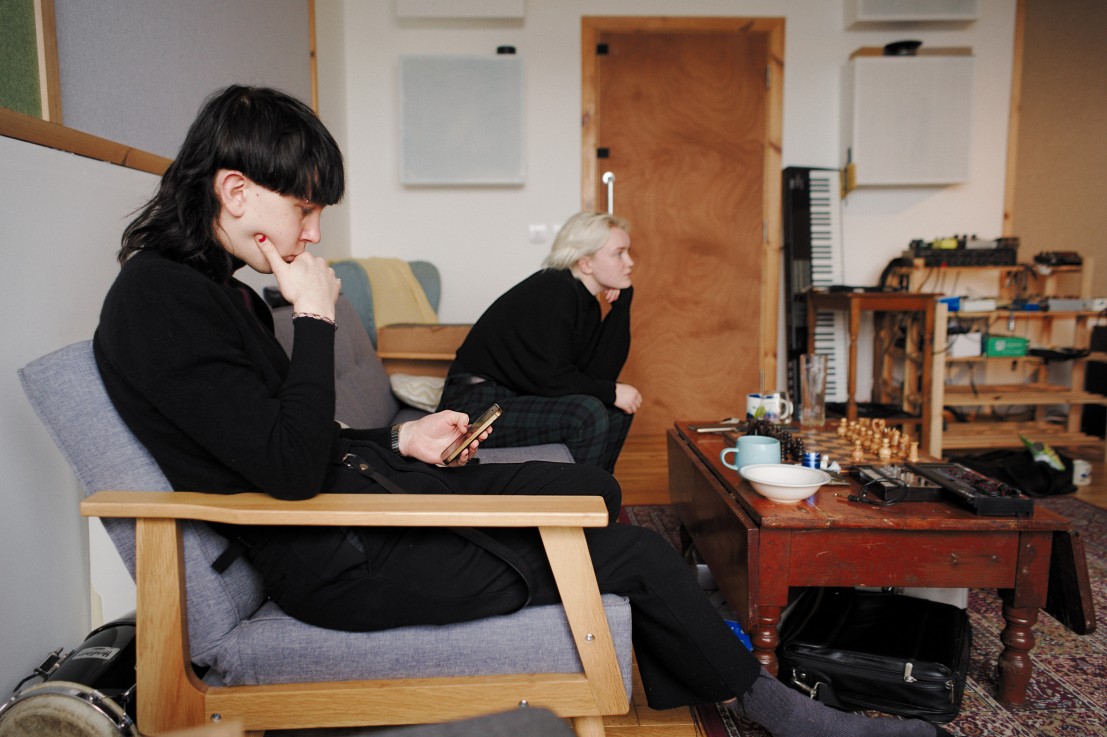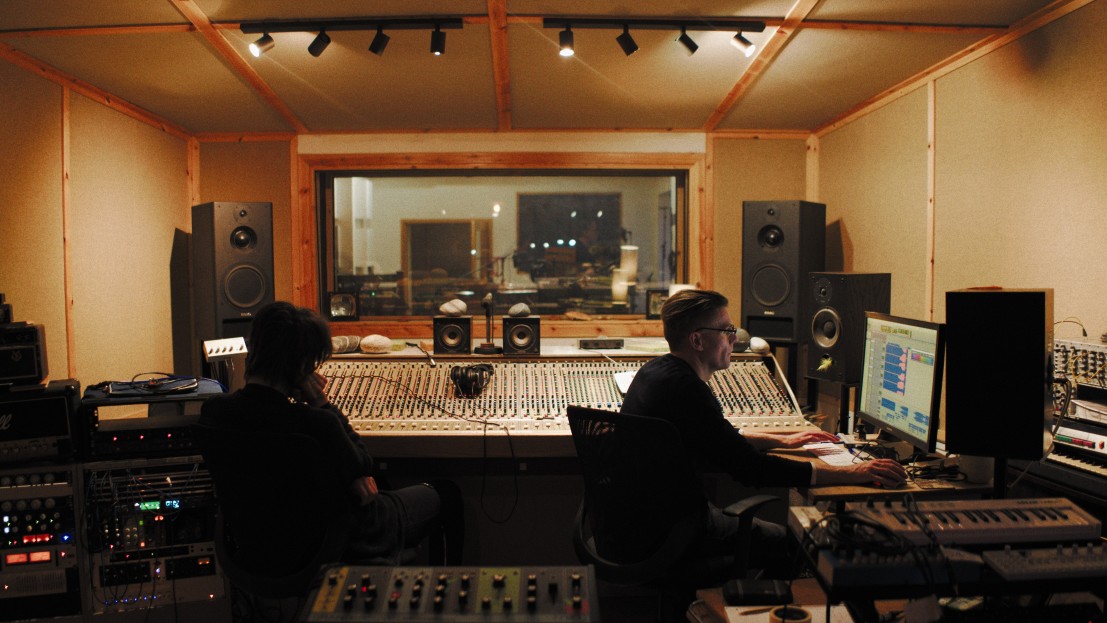 When considering the motivation for such a change, the broadening of the band wasn't in the pursuit of a new sound or direction, but the more genuine realisation that a band is the sum of its parts, with the sound defined by the ways in which each individual writes. As Park-Patterson attests, "We all like writing songs and it fits whatever this band is. But what sort of band is this, I have no clue."
There is a certain amount of freedom in this process, and one which he clearly finds a comfortable space in which to write: "It's funny the mindset you find yourself in. Before we were like we can't write a song because it doesn't suit the style of the band. When you forget about that and decide we are just going to write the songs we write, that becomes the sound of your band."
It is in this state that The Ninth Wave went into the studio earlier this year, spending a week on the distant Hebridean island of Great Bernera at Black Bay studios with none other than The Horrors' own Farris Badwan at the helm of production. This session spawned two anthemic singles, "Happy Days!" and "I'm Only Going To Hurt You." The former is representative of the bands push to make their sound more concise and a product of Badwan's "shit filter", or preference to take instruments away rather than accumulate the layers of sound which, to this point, The Ninth Wave had been synonymous with.
The latter is a song that clearly occupies a real significance to Park-Patterson. It opens with a district and intriguing percussive sound which has an equally distinct and intriguing origin: old crapping pots at from the end of the pier outside the studio which the band were encouraged to bang on. This rhythm then soon gives way to some of the bands most compelling lyrics to date, the pre-chorus and chorus of which are lifted directly from Park-Patterson's own poetry collection.
The four songs recorded at Black Bay are accompanied by two songs that the band self-produced in isolation. These are solo efforts by Park-Patterson and Kidd, respectively. Park-Patterson's song was completed in the lulls of studio recording and Kidd's was recorded and mixed in its entirety from her bedroom in lockdown. "It was a really nice thing to do because we've never really tried that before," Park-Patterson suggests; however, the mine of self-production is not necessarily the reserve which the band will continue to tap having already expressed a desire to return to Great Bernera for subsequent releases.
Even so, it's surely a cathartic experience for a frontman who clearly takes care when constructing demos, describing the process as, "A kick in the balls, because you're always going to come around and record it again."
It's been an exciting twelve months for the band and they have certainly lived it at a fast pace, having moved between slots at SXSW and the European festival circuit. Even before recording the new EP, the band travelled through the night from London and up to the north-western-most point of the UK to begin the recording process, a journey Park-Patterson aptly declares as "mental".
The change of pace is abrupt, therefore, with the band preparing for a release in lockdown and unable to get out on the road and tell the story of these six songs. Fans will take solace in the fact that each song has been accompanied by a visual supplement which is the band's attempt to engage with each song further, in the absence of being able to play them live for the time being.
The result is that Happy Days! is an exciting addition to the band's discography. It is a visceral collection of songs which, through their bold aesthetic and Hebridian island origins, retain The Ninth Wave as one of the most far-out and intriguing bands in indie music.
Happy Days! is out on 31 July