tendai scoffs at limitations. Every detail of his artistry is finely curated; from the visuals of his music videos to the EQ of a snare drum. "'Conforming' isn't in my dictionary," he says proudly.
The careful arrangements and soulful hooks of his avant-garde sound have their roots in his upbringing. London's Canning Town is tendai's home in all senses of the word, though he was born to Ugandan parents who regularly performed in an a capella gospel group. tendai – as well as his brother and sister – went on to follow in their musical footsteps, joining gospel groups themselves. "Something that I learned very early on, being a fly on the wall watching the gospel group's creative process, was musical arrangement," tendai explains. "Seeing these groups in church, at rehearsals, and thinking about the harmonies. You might not know the schematics of it as a kid, but you learn that harmony evokes feeling."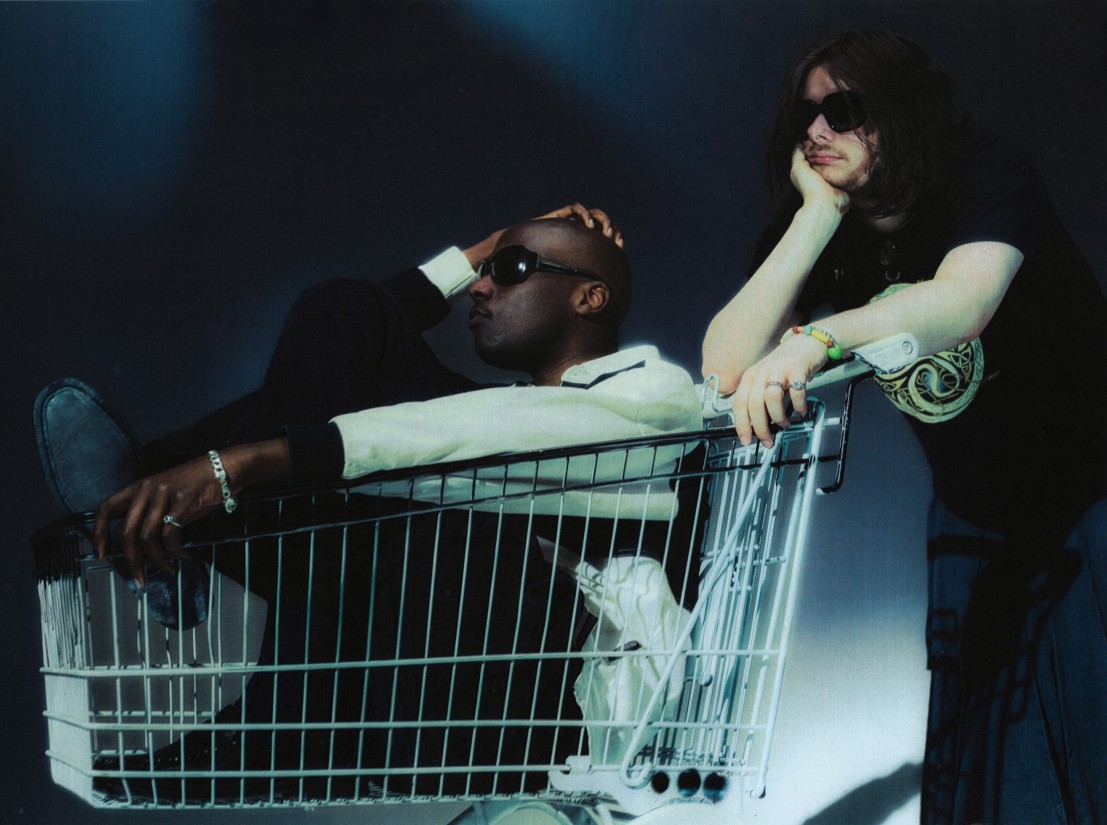 tendai's considered approach to music continued as the sounds of London evolved in the early 2000s. "My musical upbringing was so wide because of the people around me," he explains "My brother and I used to rap and the nucleus of grime was invented here in East London. There was so much going on, and I try to replicate those memories as music."
His first forays into music production took place during his GCSEs, but even from a young age, tendai was determined to follow his own musical path. "You don't really get to make what you want on the production courses at school, so I definitely grew into it more when I left for college in 2017. That's when I started playing and writing my own songs on piano." He admits that formal music tuition didn't suit him. "I was a lot younger when I first started piano lessons around age nine, but they worked a lot better for my sister than what they did for me. I think I've always been just a bit more creatively stubborn in that I want to do my own stuff instead of somebody else's."
Debut single "Not Around" showed audiences a first glimpse of tendai's expansive music. Released last August, it channels his love for electronic music and ambient soundscapes with striking visuals set atop a dystopian city highrise. Collaborations with directors Ethan & Tom (Wu-Lu, BERWYN) followed for the transcendental "Infinite Straight" and garage-esque "lately". Marrying all the tracks together is tendai's passion for the cinematic. "I don't see myself strictly as a producer, rapper or writer, I feel like more of a director," tendai enthuses. "Film to me, is the reason that I am so creatively involved with my music. A lot of the time when I'm writing or producing, I'm thinking about what this music is as a scene."
"For example, "Not Around" feels like a diary entry, to me – like someone talking to themselves. Since I've realised this is what I do, I can get closer to that with my work."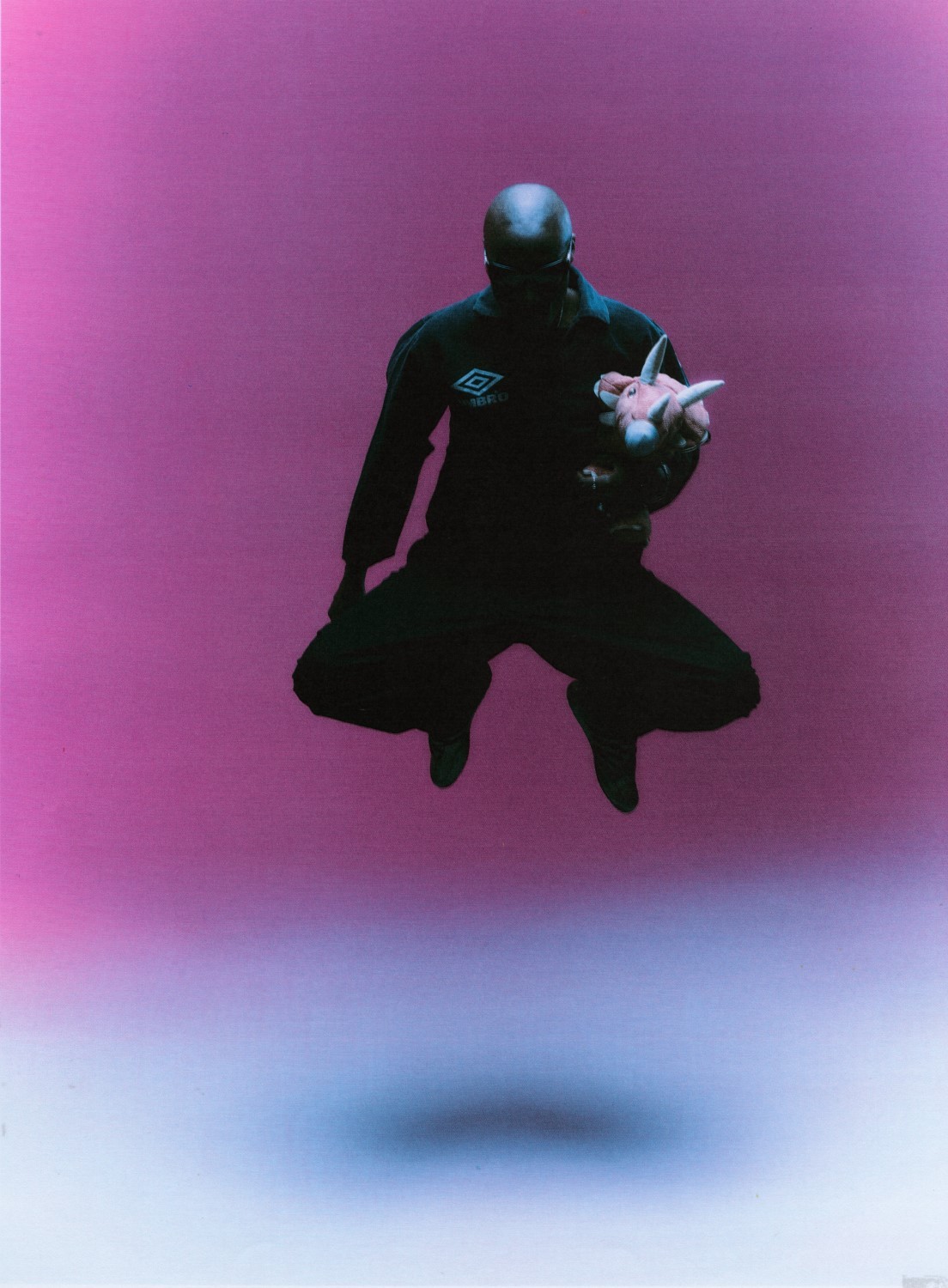 tendai cites Human Traffic, Goodfellas and Lost in Translation as some of his favourite films. Getting behind the camera is on the bucket list later down the line, but as a director, creative autonomy is another core facet of tendai's work that allows his artistic side to flourish. "I liken producing to artforms like painting," says tendai. "Nowadays, we think it's the producer's job to help the artist paint – but I don't think that's how it should go. I think the producer's job is to, at the most, produce the canvas and figure out which colours the artist wants to use. No one else painted for Vincent Van Gogh, you know?"
Talking to tendai, it's clear how much thought goes into his responses in conversation. This is especially so when it comes to talking about London; everything from the buildings to machinery, people and postcodes, tendai believes, fuses itself into his music. His bold ultimate vision is to create a soundtrack that encapsulates the entire city.
Despite being signed to 0207 Def Jam, headed by label directors the Boateng brothers who have championed the likes of Stormzy in recent years, tendai says that he feels no pressure to conform to certain sounds of London that some audiences may expect him to emulate. "The main reason I wanted to go with 0207 Def Jam was because I see myself as someone who stays ahead of the curve – sometimes not even intentionally," tendai says matter-of-factly. "There can generally be an expectation of what someone like me from the place where I'm from should look like, what they should do and what they should make. But I don't care about any of that. I don't ever feel any pressure to conform to any expectations. I feel like my music is quite unprecedented, there's nobody else doing this kind of stuff right now."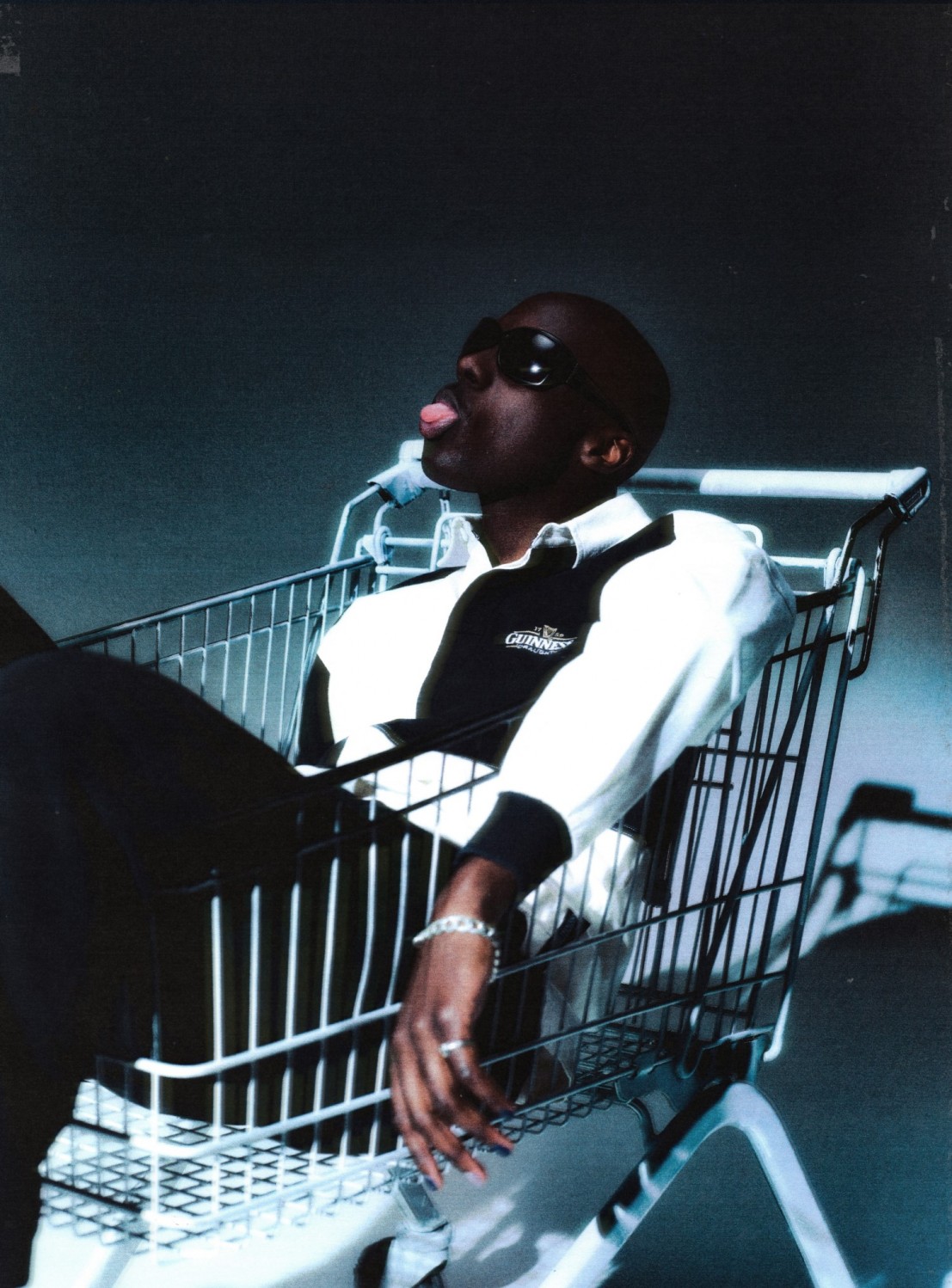 "Pressure" is tendai's latest track to be released. It showcases more of an R&B side to his work and adds to his growing sonic diversity – an element that for him is a superpower. "What's special about my music to me right now is the texture and the thickness of the sonic," says tendai. "If I'm going to write a song, I can't write anything until the sonic is there. I have to mix everything as I'm going. I aim to make my sonic like a visual art form that's physical and uncompromising. I think there's a real rebellion against the intangible in society through making physical music."
'Blurring boundaries' or 'defying genre' are common phrases when it comes to describing new artists today. These descriptions would also be apt for tendai. But, with the idea of an album "dancing around" his mind, tendai aims to continue making music solely on his own terms, rather than chase credit. "I think a lot has changed in terms of how I approach music from when I first started," he ponders. "At first, I had a deep sense that I was making music for others as opposed to myself - my music was seeking validation. Now, I can feel the sense that I'm making music for me, and I love it."
tendai's new single, "Pressure", is out now.