How slowing down helped Stella Donnelly find her way back to herself
17 August 2022, 08:00
For her second album Flood, Stella Donnelly found inspiration in the bird life of Australia and her childhood love of piano. She tells Liam Inscoe-Jones how it all came together.
As Stella Donnelly calls me from her bedroom in Melbourne, she exudes a calm I suspect she wouldn't credit herself with.
Smiling constantly and answering thoughtfully, she speaks with a precision that's to be expected from an artist whose music seems allergic to vagueness. Her songs feel unique to a specific place or state of mind, be it a Christmas dinner, pulling pints at a dive bar or, as with recent single "Lungs", a child living in rented accommodation, watching their parents struggle just to pay the rent.
Listen casually and you couldn't be blamed for thinking she was just making breezy indie rock of the Mac DeMarco ilk, but tune in closer and she's singing about romance, family and suburbia with a mix of inanity and absurdity that David Lynch would approve of. Each song is cut with the kind of dry wit that seems to be particular to the two countries of her childhood, Wales and Australia, despite the fact that half the world lies between them.
Donnelly assures me that any contentedness she feels is a new phenomenon, and that the making of her second album was quite different from the making of her first. "I definitely feel as though my ego has shrunk since Beware of the Dogs. That album was like… nobody could get a word in edgeways," she says. "With this one, I've been a lot more open to advice from people who I value and choose to work with, and I'm really glad."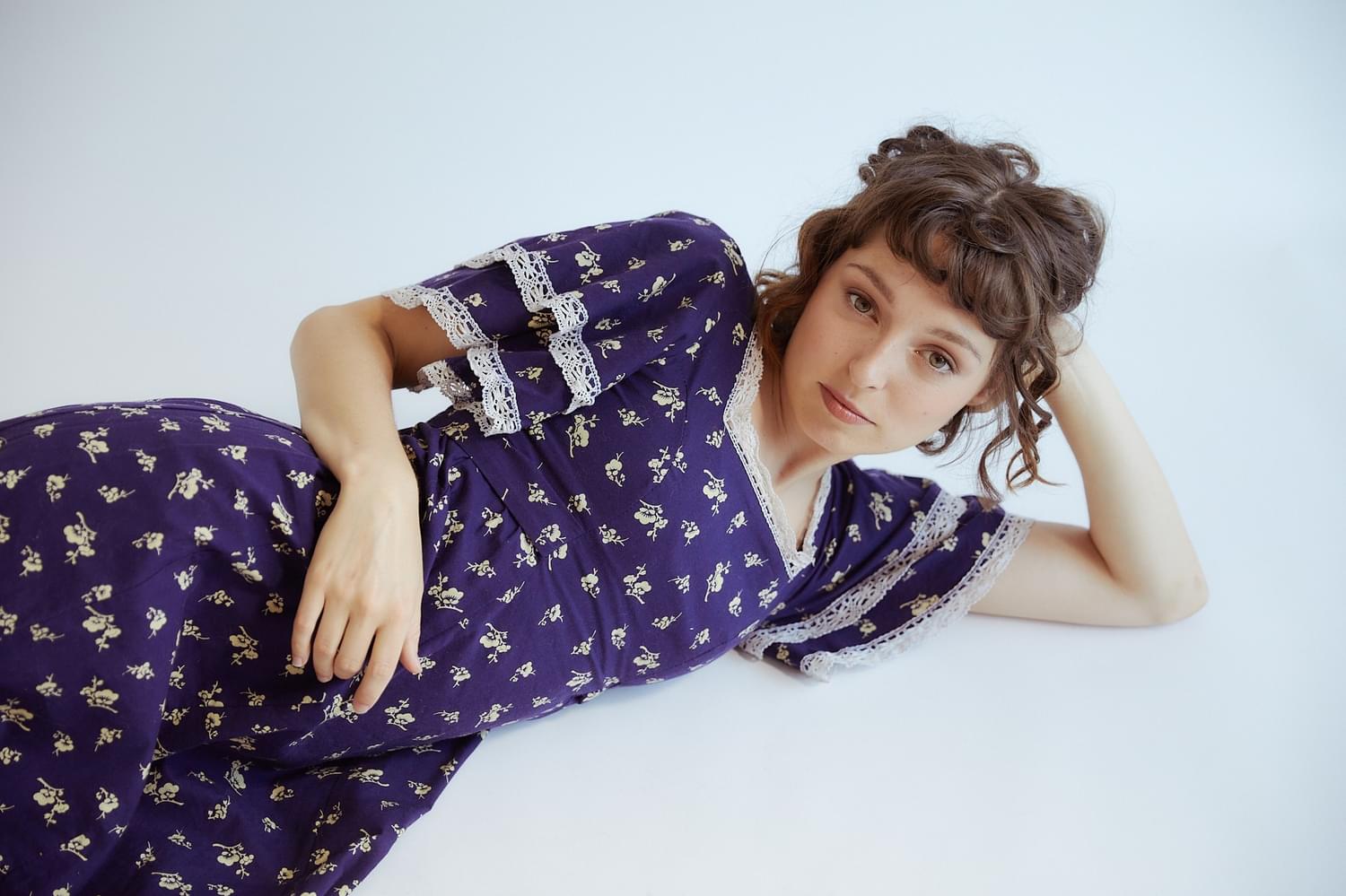 One of the biggest changes was the way in which Flood was made. "With Beware of the Dogs we had such a tight timeframe," she tells me. "I'd only written three songs going into the sessions, so we would finish recording and then I'd stay another five hours to write more songs to record the next day. At the end we just emailed the label the record, like 'Here it is!', and that was that."
Given the events of the last two years, the creation of Flood was far slower. Australian lockdowns were among the tightest and longest in the Western world. Melbourne spent more cumulative days locked down than any other city on the planet, and Donnelly, who entered the state in late 2020 for some shows, ended up stuck there. At the start of the pandemic, though, she found herself on an accidental retreat. When Western Australia, including her family home in Fremantle, closed its borders, she and her partner settled for a while in Bellingen, a rural town 500km north of Sydney.
Despite the obvious stress of the situation, Donnelly tells me that the first lockdown was actually a much-needed opportunity to slow down. In fact, she says there may not have been a second album without it. "The way that my year was booked up with tours, I think I would have struggled," she says. Instead of trying to manage touring schedules and the weight of expectation, Bellingen brought something different and unexpected. "That was at the start of the pandemic so we didn't know what was about to happen or how long it would go on for, so me and my partner just went into early retirement," she says. "We just went birdwatching, did some cooking and gardening."
Birdwatching in Bellingen turns out to be a little different to the quintessentially English breed of birdwatching that springs to mind, i.e. Bill Oddie lying on the grass under some tarpaulin squinting at a sparrow. "Bellingen's crazy! I grew up in Perth, which is a pretty dry place with sand dunes and bush land, while Bellingen is at the bottom of these mountains in New South Wales, getting into subtropical regions. There are fruit trees and bats, and the river floods every year so half the town gets cut off."
"It has a really interesting history because a huge hippy movement came in the '70s and begin to live harmoniously – sometimes less harmoniously – beside the farmers, so there are hardware stores next to incense stores and stuff like that. People travel from all over the world to see the birdlife there. There are bowerbirds all over. That got me into birdwatching, and I stepped out of my own head for a while."
Birdwatching didn't stay just a pandemic pastime either. During our conversation, no subject seems to excite her more. She raves about visiting the wetlands of Norwich when she toured the UK in May, and about seeing her first Canadian goose. Birds have become a big part of the album cycle, too: she nearly dressed up as one in the music video for "Lungs"; you can buy a Stella Donnelly's Favourite Birds tote bag from her website. In fact, Donnelly says that seeing a photograph of a flock of banded stilts on Instagram –which eventually became the Flood album artwork – as the moment she knew she was making a record at all.
"It was taken by a guy who posts as @moth_nut," she tells me. "He's a nature photographer and conservator and I knew immediately that that's what I wanted the cover to be. It actually helped me to write. I wrote "Flood", "Lungs", "Cold" and other songs after I saw it. It all came together after that moment."
"The picture was kind of jarring and lonely, but very flooded and busy," she says. "Banded stilts are migratory birds, so they all hold stories we'll never know; they follow some different shit. They have an intelligence that we'll never know about, and I found the picture so mysterious. I also thought it looked like a QR code, which was neat."
All of the qualities Donnelly saw in @moth_nut's Instagram post can be applied in equal measure to Flood. While I suspect reports of the changes to her sound will be exaggerated, it is far from Beware of the Dogs part two. Her debut was a distinctly sunny record, full of youthful energy and anger. Flood is just as funny, but a little sadder too.
Part of this change is down to the instruments deployed on the songs. Beware of the Dogs had an unusual eclecticism for an indie rock album, but the guitar was clearly its defining sound. There are still guitars on the new record, but Donnelly was losing her patience with the instrument. "I just don't know if I'd have written enough songs on guitar," she explains. "It wasn't compelling me."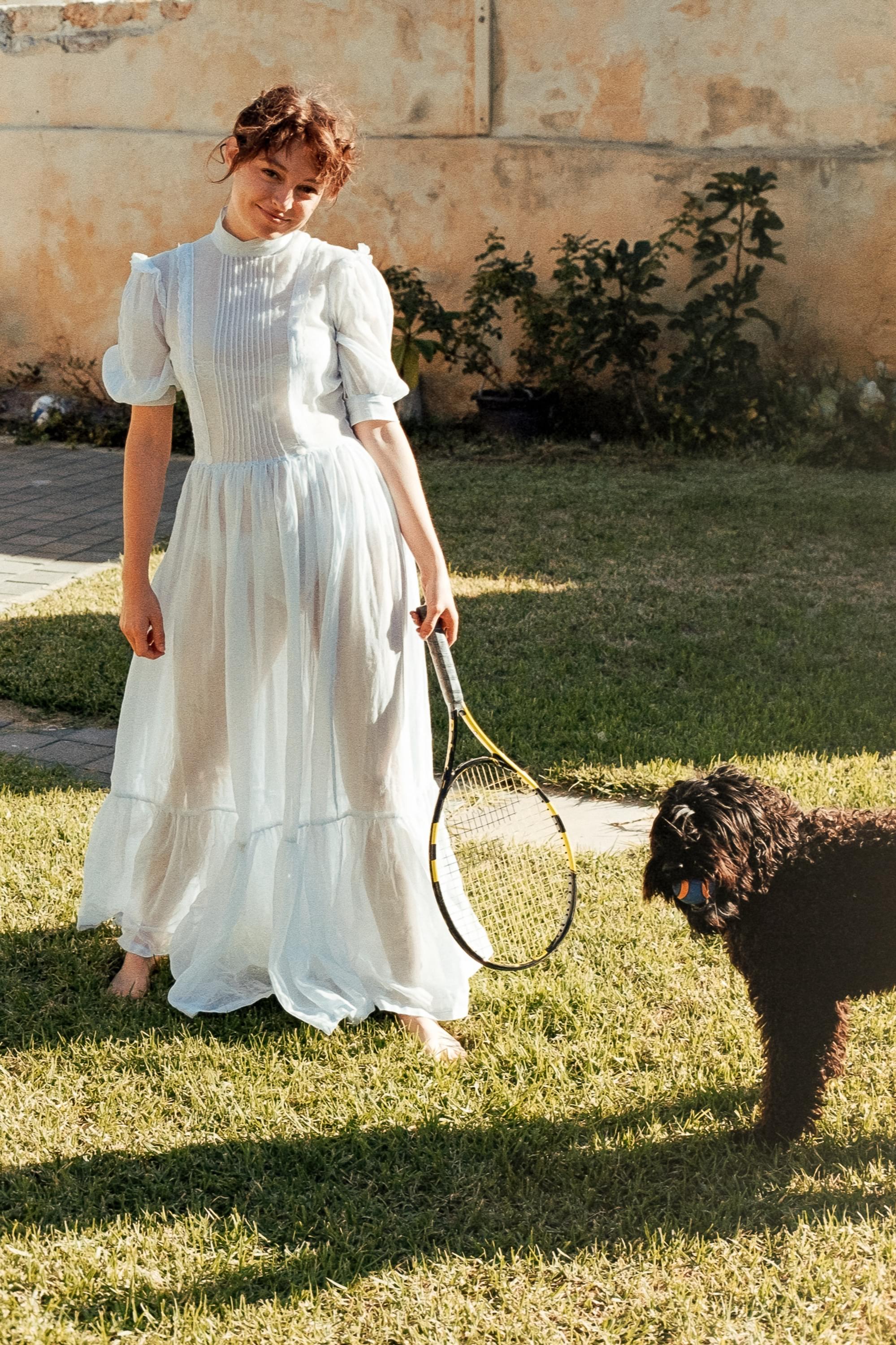 After Bellingen, she returned for a while to her house in Perth, where there was a piano, which she found herself gravitating towards instead. "The piano gave me permission to be more vulnerable, because for me it's a childhood instrument. That was the last time I played one, so it has a kind of sweetness and that opened up a few doors for me, sonically."
Those doors include songs which feel like the inverse of the hi-tempo trippy-ness of Beware of the Dogs' stranger moments. Songs like "Restricted Account", which focuses intensely on Donnelly's patient, unfurling melodies before swallowing them whole in a sea of horns and shuddering synths.
Although she focused on the songs first and the album second, Donnelly did lay out three running motifs she wanted to include across the tracks. "I really wanted to use a lot of flugelhorn, I wanted male backing vocals, and I wanted the guitars tuned down an octave from the brightness of 'Tricks'. I thought if I could utilise those elements in production, I could keep a continuity for the record."
Donnelly is unashamed to admit that different artists and sounds were direct influences on Flood. "I think production is where I always need references to explain what the fuck I'm talking about," she says, laughing. "I use that when I'm in the studio. Instead of flapping around like, 'Can we just get it to be like this…?' I went off and found a song which does what I want and played it for them."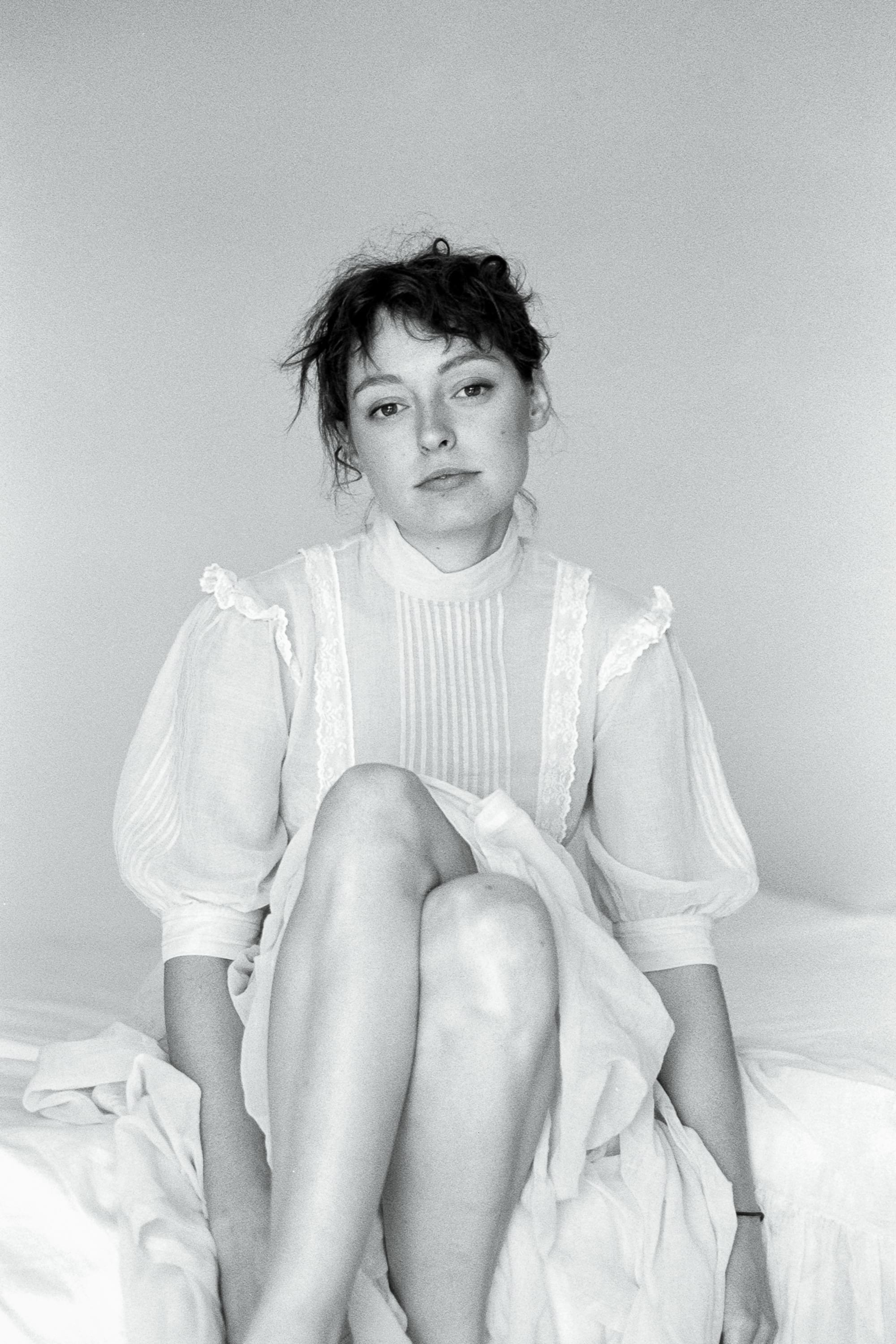 During our call she fires up a playlist named Album References and begins pointing out moments of songs that she used as inspiration for her own album. She says the warm hums that close out "Underwater" were "stolen from Adrianne Lenker's last solo record. One of the songs has humming through the whole thing and you think it's a reverb effect, but it's actually just all of these voices."
"'Manhattan' by Cat Power was a real reference for how the piano was to sound in 'Lungs', which is that really echoey, bright, washed-out sound," she adds. "And there are a lot of Broadcast references, with the weaving of harmonies. Paul Kelly is another one, in terms of the guitar."
Donnelly has always stated that writing from the point of view of characters is her favourite mode to write in, but some songs on Flood are startlingly personal. "Oh My My My", for example, recounts the passing of her grandmother, and she sings it in a drier, raspier voice than we're used to.
"The organ-sounding synth on there had a certain reverence about it, and it was a lovely enough sounding thing that it let me be able to articulate the grief of losing Nan. She was the youngest 80-year-old you'd ever meet, just such a youthful person, so it was a real moment of sensitivity from me that I was happy to get out on a song."
"Any woman or person who isn't a straight white man doing something artistic can be spun into something political."
(S.D.)
The single which first brought Donnelly to a new level of attention in 2017 was "Boys Will Be Boys", a song about sexual assault which seems like the obvious predecessor for Flood's devastating "Underwater". A ballad about domestic abuse, it was informed by her work as an ambassador for the Patricia Giles Centre for Non-Violence, a charity that provides support for families escaping violence in the home.
The song is built around the adage that it takes an average of seven attempts before someone is actually able to leaving a violent partner for good. "I'd visited these refuge centres and learned a lot about the process, the signs and the circle of violence," she tells me. "That stat really struck me. At that time I looked back at some relationships I'd been in and reflected on parts of those relationships which I began to look at differently. That made it really cathartic to get that song out. It's a real fuck you from me."
As with the work of any storytelling musician, journalists sometimes throw the likes of "Underwater" and "Boys Will Be Boys" into the category of "political" music offhand. In truth, Donnelly's songs are really just empathetic. They take the lives of people of whose situations we may glance at sometimes in the news and render them vivid and real.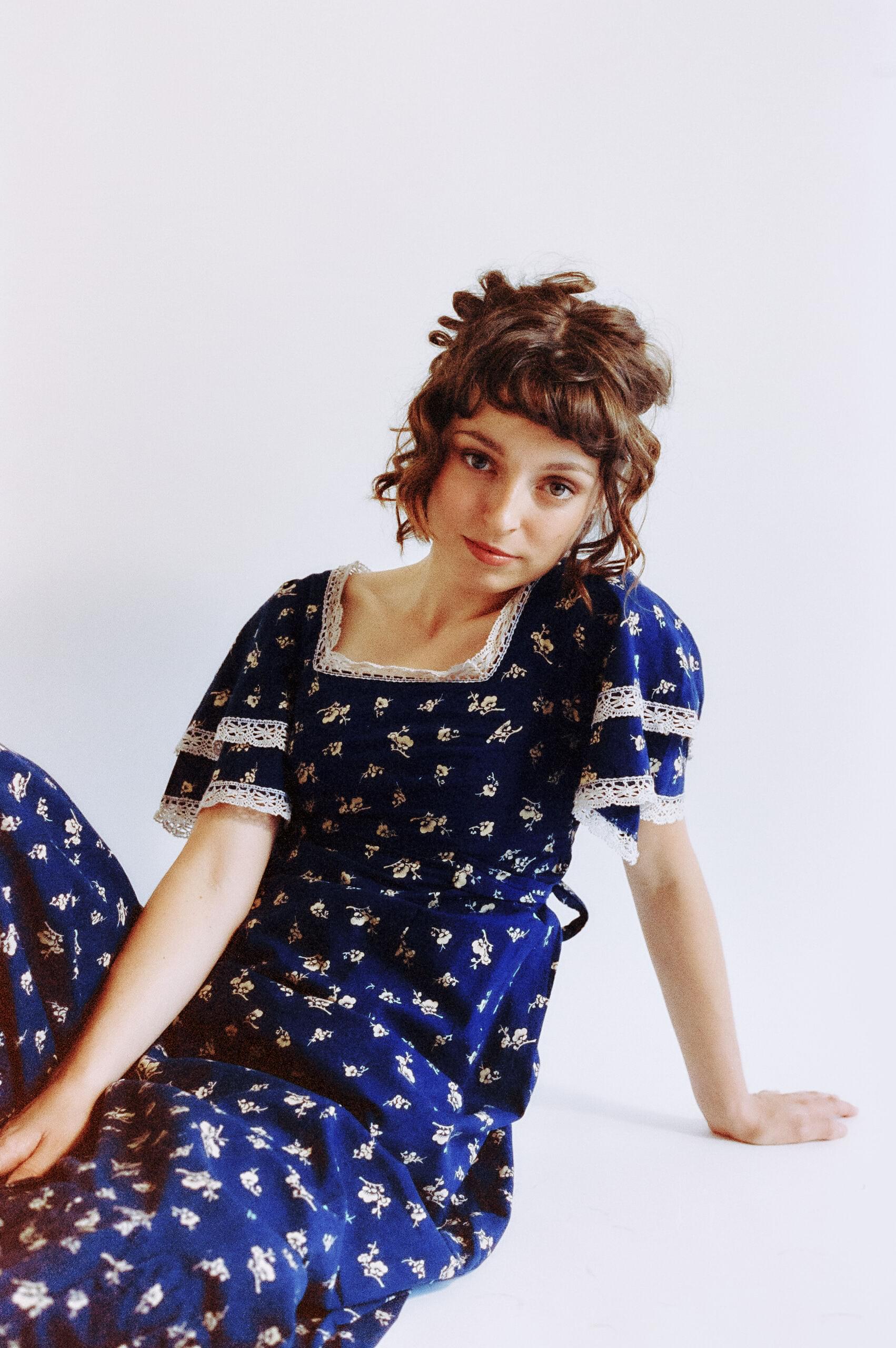 Such mischaracterisations of her work are another part of being a musician that Donnelly is becoming more conformable with. "Any woman or person who isn't a straight white man doing something artistic can be spun into something political," she says. "So I guess I thought that if I'm already going to be torn apart, then I might as well say what I want to say. I do like to open up conversations but in an open and non-confrontational way, and music is the perfect medium."
One idol of Donnelly's, whose impact is often reduced to only his political work, is Billy Bragg. "I grew up listening to him, but I actually mostly liked his love songs! "She's Got A New Spell" and some of the other tracks on Workers Playtime; those were my favourites."
Her admiration was reciprocated in 2019 when Bragg asked her to pay his Left Field stage at Glastonbury, and the encounter didn't disappoint. "He's just such an amazing man," she says. "I just admire someone of that age constantly bettering themselves and moving with the times; it's so inspiring. I'm always using him as an example when I'm talking to older people like, 'What do you mean you can't keep up? Look at Billy Bragg!'"
I ask if she was starstruck to meet him. "I was so starstruck. My band were really cool because they didn't really know his music, so became really good friends with him while I just kind of stood in the corner the whole time," she says, laughing. "He emailed me during lockdown just to make sure I was doing okay. They say never meet your heroes, but he's an exception to that rule."

During the pandemic, playing live shows like Glastonbury began to feel like memory, and she says that it even began to affect the album. "The only thing I wish that I'd realised early on was that the record was quite slow, which I didn't notice until it was brought to my attention… I think I just forgot how to get a crowd of people dancing," she says. "That's why I put songs like 'Lungs' and 'Cold' on the record, to speed it up a bit!"

This is the kind of feedback Donnelly has come to appreciate, rather than resist. Unlike some musicians though, she seems to quite enjoy her earlier music, even if she doesn't play Beware of the Dogs often. "I haven't listened to it in years!" she tells me. "Although, I was at the movies the other day with my parents and they played one of the songs in the cinema. I didn't hate it too much. I believe that something is of a time. There are some songs that I'm a bit over playing live, but if it resonated with people then that's amazing. I'm proud of it in its ugliness, and what it did for me."
It's hard to believe that someone who was supposedly a control freak during the making of an album could speak about it so collectedly now. It seems like the forced pause of her time in Bellingen reminded her that balance is essential. "That's something that I'm trying to implement in my life; setting boundaries for how much I tour and making sure I do things in between. Right now I'm in Melbourne and I'm going to try to record, just to keep that muscle flexed. It is so hard to start again when you've left it for so long, and they're such different mind frames: touring and writing. They're different ends of the spectrum, really."
I ask if she was a rare case of an artist for whom the lockdowns actually facilitated creativity. "It did give me the break I needed," she says. "So that when I got back to Perth it just set me free. I felt like I became my little self again, and there was no pressure to be bigger. It gave me the space to figure out what I wanted to write about and the sounds I wanted to make."
She pauses. "The pandemic itself, though? That was not conducive to creativity at all," she says with a laugh. "I watched birds and the Olympics, that's all I did."

Get the Best Fit take on the week in music direct to your inbox every Friday