Three years ago, 31-year old Lille-born virtuoso Sofiane Pamart released his first album Planet, with each track bearing the name of a city that inspired it. The record was an invitation for his audience to travel, to escape through his music in the very same way its creator once did as a child.
This conversation with his fans continues on Pamart's follow-up record LETTER, released last month. Sequentially, each one word-titled song spells out a sentimental postcard: "DEAR PUBLIC YOUR LOVE SAVED ME FROM SOLITUDE FOREVER SINCERELY SOFIANE PS: I WROTE THIS ALBUM IN ASIA". The album took shape across a four-month period in South Korea, Vietnam, Singapore, Taiwan, Japan and Thailand, with Pamart drawing from the nightlight of Seoul, Taipei and Tokyo as much as the serenity of Bang Saray and the chaos of Ho Chi Minh.
The power of emotions shared with his audience drove Pamart to create the record: "I receive tons of touching messages from listeners describing how my albums took part in important moments of their lives," he tells me. "I want to live up to my audience, who gives me strength and inspiration. "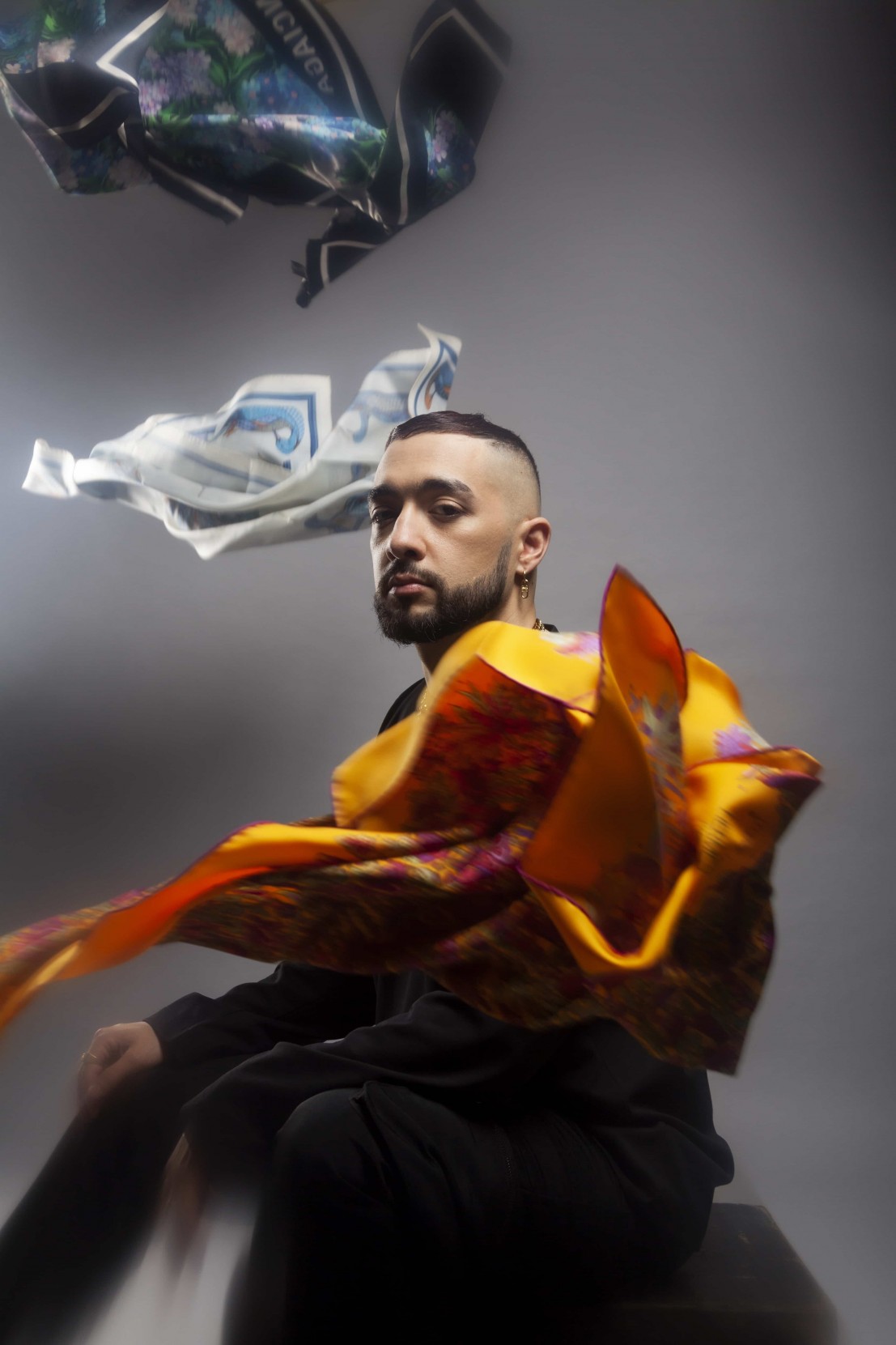 I speak with Pamart in the weeks after he performs two sold-out nights to around 4000 people at Salle Pleyel - in Paris' 8th arrondissement - to mark the release of Letter. Stravisky and Ravel both conducted here while some of Chopin's key works premiered in the building's first home, just across town in Rochechouart. Pamart's a singular presence from the moment he enters from stage-right dressed like Drake heading out for brunch. Shades of bling peek out from the billows of a satin kimino as the man with peroxide blonde hair and grills strides his way to a grand piano.
Above him, a giant face peers down onto the studious, composed figure below and into the interiors of the theatre. Recalling Fritz Lang's maschinenmensch from Metropolis as much as Masamune Shirow's Ghost in the Machine, its eyes light up, pulsate and shoot lasers into the crowd while Parmart delivers a performance loosely broken up into three acts. He will change kimonos three times during the night.
I ask about the concept behind the live show: "A timeless ambience, a universe out of space," he answers cryptically. "I wanted to offer a unique trip to my audience. I felt a wave of strong feelings. It brings me something so powerful that it is hard to put words on it."
Everything about the show is beautifully disarming and built to break down the barriers we encounter when we consider 'classical' music. Pamart's pieces - are they pieces? Songs? Tracks? - last around three minutes. They're crystallisations of emotion, place and moment, as succinct and heartfelt as anything from Madonna or Eminem. Most of all, they're not difficult to understand. Just how did Pamart end up here?
Growing up as a second generation immigrant (his maternal family hail from the Berber region of Morocco) the Pamart was copying Mario Puzo's theme from The Godfather and the music from Dragon Ball Z by the age of 4 and giving performances at family gatherings on a little red twelve-key toy piano. His mother - who taught literature, not music - recognised his perfect pitch and enrolled the seven-year-old Pamart in Lille's prestigious music school four years later. Aged 25, he would graduate as a star student, but Pamart's relationship to the piano was quite unlike any of his classmates.
While classically trained, Pamart's style and showmanship comes straight from the rap school. He isn't quite ripping up the rulebook but blurring the lines between the genres at all junctures: compositionally, thematically and aesthetically. "Theory liberates us as much as it puts us in chains," Pamart has said. "You have to succeed in storing everything to wipe the slate clean: you no longer intellectualise anything, you become much more instinctive, but with more weapons. You have to unlearn, forget, free yourself."
That freedom for Pamart came through the piano. "It's like a very close friend," he explains. "I got to know it better year after year, and now it brings me confidence and peace. But nothing can be taken for granted, I always need to cultivate this relationship with the instrument. It is an ongoing challenge."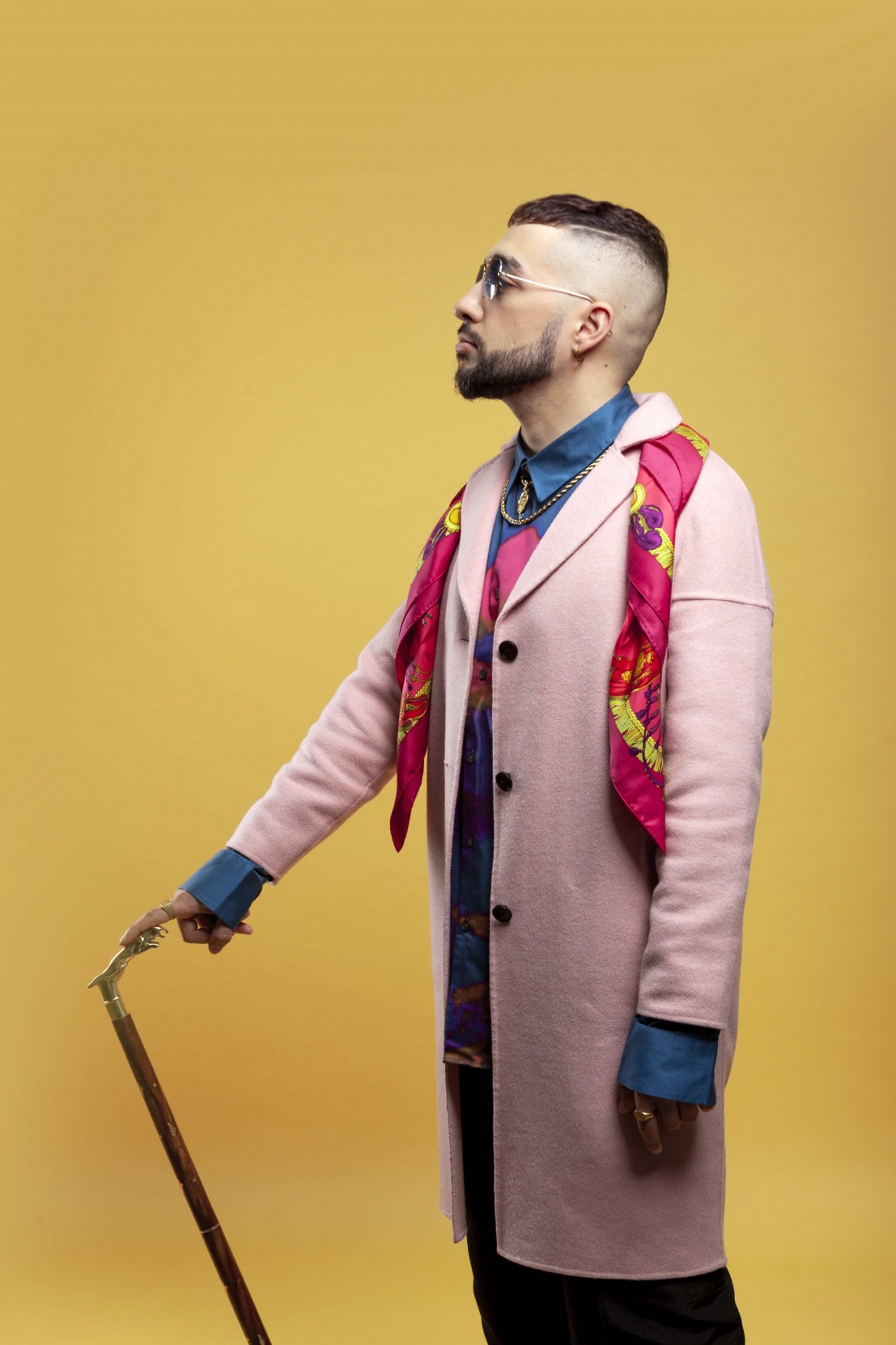 Growing up in the Lille suburbs and studying at the Conservatorie, Pamart was immersed equally in the rap and classical worlds. Chopin and Ravel were as important to him as 113 and Supreme NTM and his collaborations read like a who's who of French and Belgian hip-hop: JoeyStarr, Grand Corps Malade, Vald, Kery James. He's worked on two albums with Scylla and performed a COLORS session earlier this year. His process has also, inevitably, been informed by the rap world: :"I work purely instinctively," he explains. "I take energy from my entourage. Just like when I work with pop and rap, indeed: we go in a music studio at nightfall, we spend the night working together, being inspired by the spirit of the group and the atmosphere of the moment. And in the early morning we come out with a new sound."
Does he still find himself inspired by his classical heroes? "On a daily basis,' he answers. "I love the way they play with colour in their way of apprehending the sound, the depth of feelings inspired by romanticism and the passion in the interpretation of music."
Solitude is a recurring theme in his music. "It appears when words are not enough to make ourselves understood," he says."It has nothing to do with the number of people around. When I feel that nobody can really understand what I feel or think, the only way out is to speak with my piano. Escaping from solitude is a creative process. In that sense I guess solitude can also be positive indeed."
LETTER is out now via PIAS