In Norway, there is an unspoken law: Janteloven. It's a social norm that is often lost in translation; a cultural whiplash for the brash individualism of outsiders. It explains what you might call the Norwegian 'coldness', and it has been woven into their minds since childhood: You're not to think you are anything special. You are not to think you are good at anything. You are not to convince yourself that you are better than we are.
But for SKAAR never played by the rules. Growing up on the remote island of Stord, the 22-year-old was quietly nurturing what proved to be stratospheric ambition. She set her sights far beyond the towering mountain ranges of her island, far beyond the restrictive mindset of her hometown that would turn their noses up at the idea that she was a "celebrity" at only sixteen-years-old. Music would be her saviour and her vehicle. Moving to Oslo, she shares, was the beginning of everything: "The Other Side of Waiting" – a name that felt like the perfect expression for her debut EP.
"I was always just waiting for things to happen, waiting to fulfil my purpose," she says. Ever since kindergarten, she would stand on a chair at lunchtime and sing for her friends. "It sounds kind of cliché," she laughs, "because every artist tells that story of, 'Oh, I don't know when I wanted to become an artist. I just knew, inside me' – but for me, it really was as simple as that." It captured her imagination; she loved toying with the tones of songs, bringing shade to the light, or using her instinct for pop to enhance their brilliance. It let her be a part of a bigger world than the one she was living in.
She cut her teeth - as many of pop's defining artists had done before her - on covers. When she was thirteen, she posted two videos of herself on YouTube. "They were really shitty videos", she admits. She filmed herself singing "Use Somebody" by Kings of Leon, and "You're The One That I Want" from the Grease score ("but a sad, emo version") in her garage. "The videos were really, really bad and the audio wasn't even in sync, and I was like, 'Fuck, this is terrible!' But something about her sincerity, or that rare stroke of confidence you get at that age when the world might just be yours for the taking, caught attention.
It was through those videos that SKAAR would meet her manager, and her career would start to gain some serious traction. "We started putting out more videos on YouTube, and I began to make a name for myself where I grew up from posting these covers on YouTube. It felt, at that the time, seven years ago, that was how artists were getting major breakthroughs," she explains. "I was like, 'Okay, I'll jump on that wave and be a part of it.'"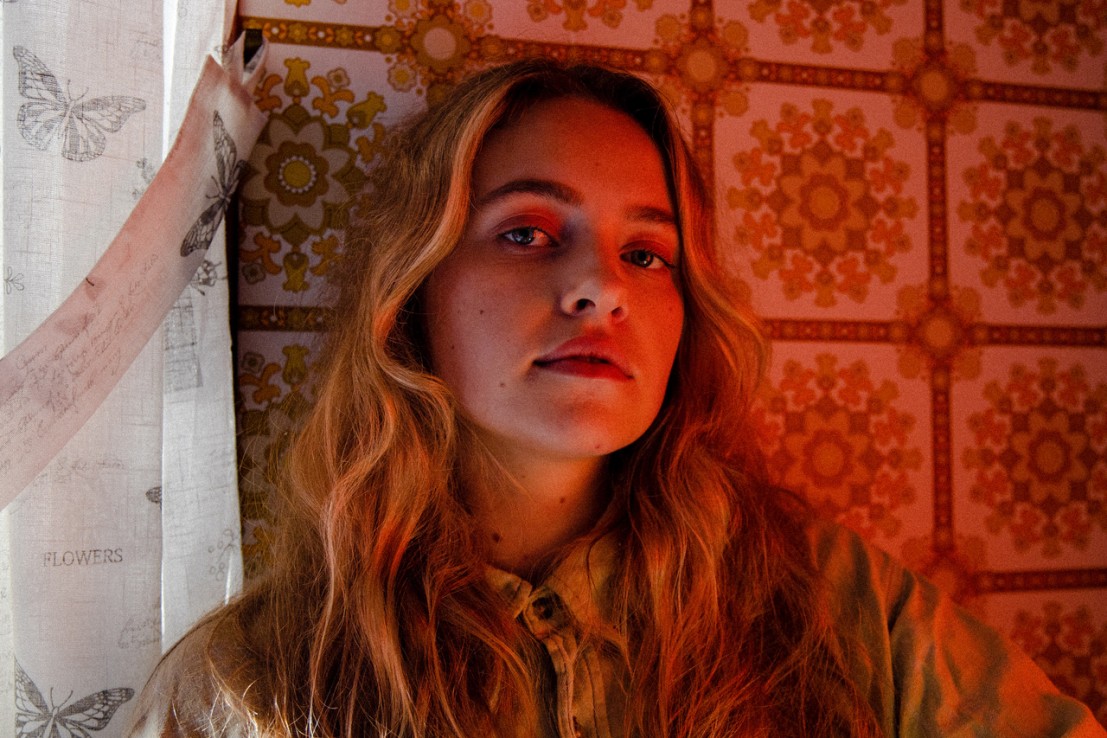 Having caught the eye of an A&R scout from Warner Music Norway, SKAAR would commit her sound to record, collaborating with EDM duo TRXD on their infectious dance anthem "Wherever You Go." Its success was meteoric, generating ten million streams in such a short space of time as to feel it was overnight. She was plucked from relative obscurity at sixteen and put on a stage at Norway's VG-lista Festival in front of 70,000 people. While people from her hometown would sneer at her achievements, she would pay them no mind. Music was comfort, and in that same vein, the greatest form of escapism.
"By standing on a stage and doing something you love, showing your face all the time, you feel quite alone in that when you come from a small place," she says. But that would all change when, at last, she moved to Oslo. For many Norwegians, it's a city that promises release. "It changes your perspective on yourself and your music," she explains, 'because you're not alone anymore, and you're actually allowed to like what you're doing. You're allowed to say, 'Yeah, I'm an artist and a songwriter', to love music and be yourself. For me, it was a much-needed change to not feel stupid, anymore, for doing what I love."
The Other Side of Waiting defines that era of a new beginning for SKAAR; it marks the start of her own, personal renaissance. The ten-track collection has been three years in the making: a constant in what was otherwise a turbulent time of growing up. "When I started writing this EP, I was nineteen-years-old. I felt like I knew a lot, that I was all grown up moving to the city from this small island, and I felt like I was going to take on the world…" she says, laughing at the memory of her naivete. "When I listen to the tracks now and I remember what I wrote them about, it's kind of funny because I was such a child. I feel like I still am, honestly." But her vision has changed, and with her broadening horizons came a need to write for a bigger purpose.
This purpose that drives SKAAR is built upon a foundation of honesty. "When I was writing this EP, it was all about blowing up every bit of emotion, every small thing and situation happening in my life and my friends' life", she explains. "I sometimes feel like it's easy to push down feelings as if they don't matter, that you're stupid for feeling things. I wanted to show people that you can feel things and something good can come out of it."
SKAAR, since her earliest covers, always showed a deftness for capturing moods in her music – even if they are at odds with each other. The Other Side of Waiting is both the light and the shade; the party and the hangover. "Sometimes, I feel like my mood is almost schizophrenic," she shares. "I can go from being the happiest person in the world to the most depressed in a matter of minutes. I wanted this EP be a truthful presentation of myself." If she were to make a release out of her most vibrant pop efforts, she thinks, the EP would fall flat. "I wanted to make a big song and a small song; I wanted to make a sad song and a song that makes you feel like you're on top of the world and put it together so that you can listen to it wherever, whenever – there's something for every mood."
One of the hardest songs she had written on this EP was "Pearls". It's deeply confessional, with the same honesty as if you'd opened her diary. "I wrote that song at a time in my life when I was depressed, and when I get like that, I have a lot of panic attacks", she says. "It's a terrifying, awful experience. Anyone who's experienced one knows that it's the worst feeling in the world, so going into the studio, talking about it and writing about it was such a scary thing." The song unravels itself much like how a panic attack feels: slowly, and then all at once. It touches on her feelings that is far more powerful than literal. "If I want to have this job for as long as possible, it's important that people get to know the real me and not just a polished version.
While The Other Side of Waiting is, to some extent, a work of introspection, SKAAR also draws enormously from the experiences of those around her. The fuck-him call to arms "Five Times" was written after her friend was cheated on by her boyfriend – "not one, not two, not three, not four… but five times." Navigating that territory was something SKAAR and her friend did together. She explains, "My friend actually wrote three pages of thoughts and feelings about that relationship to me, because I said to her, when she told me what happened, 'Okay, fuck him. I'm gonna make a song to you that will help you remember your worth.'"
She took it to her producers, Fanny Hultman and Madelene Eliasson, who she affectionately calls "my Swedish girls", and together, they crafted it into "a big 'fuck you' song to all the crappy men throughout history". She is quick to insist that it's not men, but the way society has primed men to believe they're justified in their poor treatment of others, that fuelled the fire of the song.
Since her Stord days, song writing had always been a reflective, private process, done in the confines of her room to work through a feeling or wile away the days. But working, for the first time, with a team has pushed her craft in a new – and unexpectedly refreshing – direction. "I feel like the people I work with always help me to look at the picture in another way," she says. "They bring things to the table that I couldn't come up with myself. I love working with other people – but they have to be the right people. I have to connect with them for them to understand and respect my vision."
Hultman and Eliasson added the touch she needed. Their perspective, as women, has shaped The Other Side of Waiting with a sensitivity and understanding to become an empowering body of work in its final form. "When I started writing with them, they helped me to find my sound, and that's really cool," SKAAR shares. "Before that, I hated doing session work. I hated it so much. When I was writing alone, I would think, 'Ah, this is so good! This is going to be the number one hit!', and then I'd come to the studio and people would go, 'Yeah… maybe try this?', and I would think, 'Fuck! Maybe I'm not as good as I think.' You have to stand by your ideas, but also take criticism in a healthy way."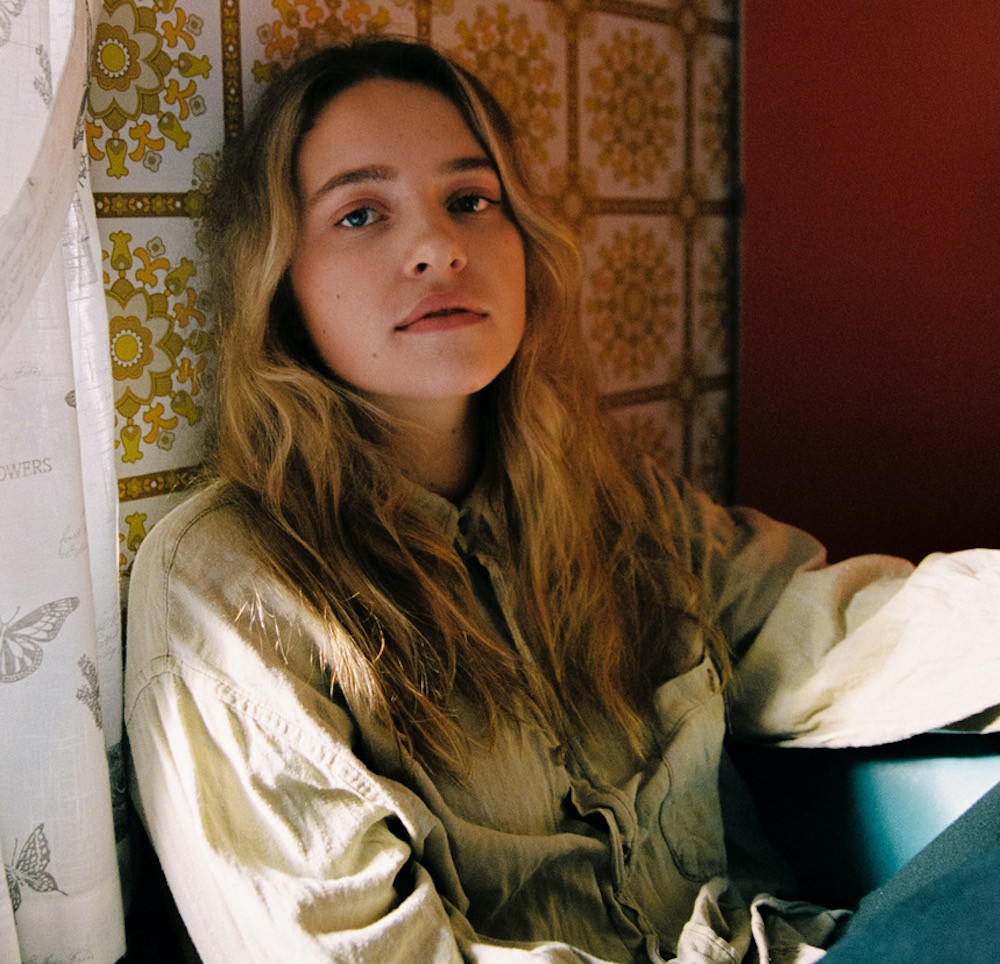 Throughout the entire EP, SKAAR looks at pop through a different lens. She is a reluctant pioneer with "For Andrea" – refreshing in the way she turns her back on the suffocation of romantic love, and instead writes an ode to the kind of relationship she can always depend on: female friendship. Andrea is her best friend. Since being a teenager, SKAAR had always been searching for someone she could relax with, and be herself around. Their meeting reads like a true romance: friend-of-a-friend, meeting at a party and staying up talking into the early hours long after everyone else had gone to bed. They realised they were the same person.
SKAAR had just broke up with her boyfriend – it has been a terrible year, but when she went over to Andrea's house, they found even more commonality when they were both at their weakest points. "That just made us so strong together," she shares. "We can have so much fun together, and we're mostly just stupid all the time when we hang out, but the fact that we can be so vulnerable together and completely honest with each other is so important to me. It's something that I've always wanted."
"I feel like I talk about her all the time!" she laughs. She talks about how she thinks Andrea would make the perfect comedienne – for her, at least, since they understand each other's humour like no one else can. Then, after another failed relationship, SKAAR came to a realisation: Andrea would always be there for her. "She is a constant in my life," she says. "I just wanted to make a tribute to her. She started crying when she heard it. She sent me pictures with a load of snot on her face! She looked terrible. But it was a very cute moment for us, and I only wish everyone could meet her because she's truly amazing."
It's something that I've always wanted. I feel like I talk about her all the time, she's the funniest person I know. She should be a comedienne, but she'd probably flop because no one understands her humour the way that I do. Then I had a new boyfriend for a few years, and last year, last fall, we broke up, and kind of the same feelings got into my body. But I realised, 'Fuck. Andrea will always be there for me'. She is kind of a constant in my life, and I just wanted to make a tribute song to her and she started crying, when she heard it. She sent me pictures with a lot of snot on her face! She looked terrible. But it was a very cute moment for us, and I wish everyone could meet her because she's amazing."
SKAAR is very aware that she has made an EP that, for all intents and purposes, looks like an album. It's decked out with all the flourishes that make a considered record: ten tracks in all, with two interludes to boot. "I'm a real sucker for big projects where it's very clear that the artist and the songwriters have been working on the bigger picture," she explains. "I wanted the interludes to encourage people to listen to it in its entirety. It binds what I'm trying to say together, giving a bigger listening experience than you would get listening to the songs alone."
The Other Side of Waiting offers something rare in the midst of the streaming age, with our attention spans dwindling to impatient, 30-second bursts before we cast a track aside at the mercy of the shuffle button. "I love listening to a whole album or EP because you're drawn into someone else's universe, and you're just consumed by it for the time that you're listening to it. That's what I want to create, and that what I'm missing in the music industry nowadays: a good album where everything fits together."
For SKAAR, success is something she has arrived at already: her vision has been executed without compromise. "Pushing my team to make an eight-track EP with two interludes on top of that is crazy, to me. And I feel like, right now, that's all the success I need," she concludes. The only thing more rewarding, she tells me, is the chance to at last introduce herself - every last lovely, complicated part – and find people who feel the same, waiting on the other side.
The Other Side of Waiting is out now via Warner Music Norway