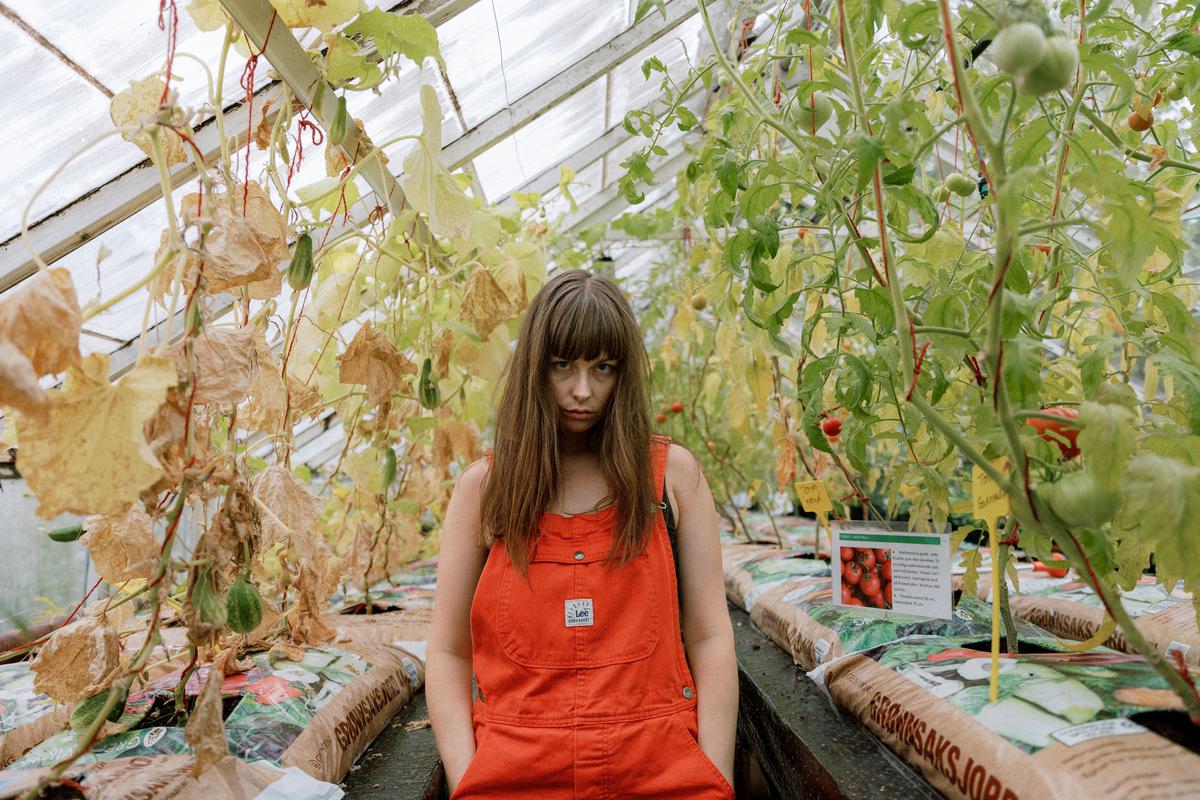 Caught in The Weeds With Oslo's Siv Jakobsen
18 January 2023, 09:45
Norwegian songwriter Siv Jakobsen is taking root in homely comforts as she gears up to release her third album, Gardening.
It's 11AM local time in Oslo. The sun streams through an open window and the brisk December wind ripples across the snow-covered ground outside. Tomorrow is Lille Jul Aften, where families gather around the kitchen eating Risengrynsgrøt – a rice pudding-esque dish – and share stories of the year. The 24th December will see gifts exchanged and bread broken across generations. Needless to say, there's a sense of excitement hanging in the air.

Sat in her apartment overlooking the city is Norwegian singer-songwriter Siv Jakobsen. Two years on from her previous album A Temporary Soothing, Jakobsen is gearing up for the release of her gorgeous forthcoming record, Gardening, and the cumulation of the longest creative process she's ever undertaken. "It's been very good, very busy," she smiles over Zoom reflecting on the past few months. "I've just come off tour with an American band called Beach Bunny so I was doing that for a few weeks and I also play in a band with another artist here, so I've been playing a few shows with them so now it's been really good, really busy but great."
It feels fitting that Jakobsen is speaking from Oslo, as the creative and writing process of her new record is very much ingrained within the city. Despite her Norwegian heritage, Gardening is the first album Jakobsen has ever worked on in the city and, as she goes on to explain, it plays a very important role in allowing her to process all that the album means. Every day, from January to June of 2021, she would make the 20 minute tram commute to the studio. "I always had this idea that I didn't want to be distracted when I was working," she recalls of her previous records, both of which were recorded in the UK. "I'd immerse myself somewhere far away in a studio with no distractions from being in my own house, having to vacuum and stupid stuff like that."
In Oslo, she worked with friends Simon Mitlid and Hans Olav Settem, who helped her produce and record her most personal collection of work to date. That sense of comfort and safety among friends became crucial in extracting some of the more delicate emotions hidden deep within Gardening's tracks, allowing her to open up about some of her most troubling personal memories. A lot of the moments reflected in the album took place in the US, where she attended Berklee College of Music. Upon returning to the city in early 2020, Siv found herself transported back in time when she stumbled upon a place she once lived and the memories of the past came storming back. "I thought what I'd experienced there had been dealt with," she recalls, "but when I arrived my body had an extreme reaction, it was a bit of a shock, and I realised I had some things to work through."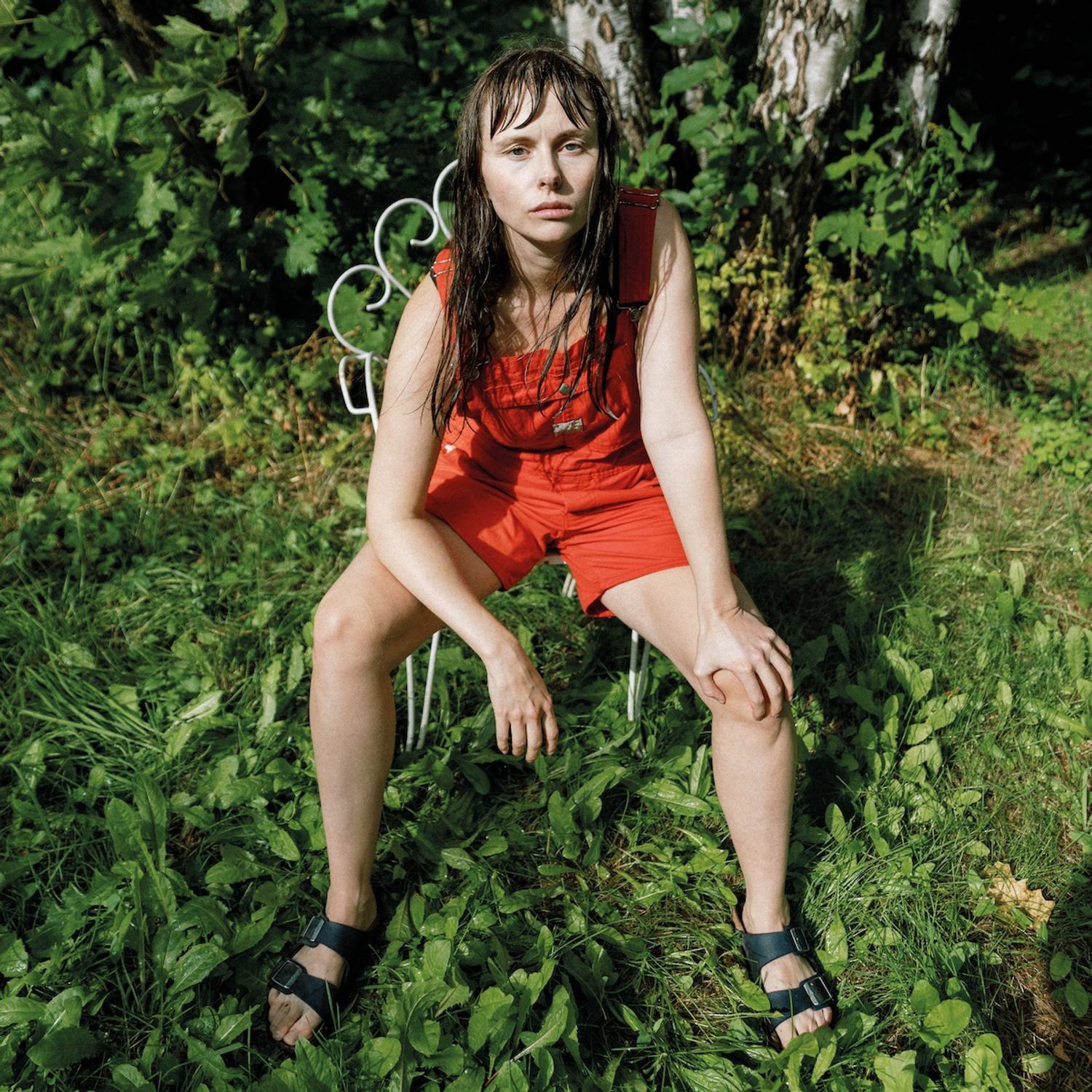 "Even though I knew I was living in the present, I felt when I walked around that I was in the past, or my body thought that I was in the past. It felt very unstable and uncomfortable, quite panicky and a little bit like I was losing my mind. I had no idea I was going to react that way so it made me realise I had something to unbox," she muses. "The album is a retrospective digging through of the past. That's why it's called Gardening, because I felt like I was weeding through my mind and my thoughts and dealing with things I thought I'd dealt with; but the whole process made me realise there are just some things that stay with you," she explains, staring long into the distance as she speaks.
Jakobsen had harvested an ambition to be a singer since middle school, but it wasn't until she was two years into her degree in New York that she started writing her own work, after her friend Raven convinced her to take a songwriting class. "I think I just wanted to sing," she explains of her early career goals. "I was very ambitious from middle school to be a singer and I hadn't really thought so much about how or what way." When she arrived in Berklee, she was surrounded in class by students with more operatic, classically-trained or musical theatre influences, and Jakobsen was all set to go down that path until she stumbled across Ane Brun's live album Live in Scandinavia.
"I remember discovering that when I was in college in 2009 and I just listened to it over and over," Jakobsen recalls. "In my young mind I felt like I had to sing really jazzy, soulful and complicated songs, but then when I listened to [Brun] I realised that you can be quite sparse and don't need a million chords, which really opened a door to make me realise that was more my style.. I was determined to make a studio album like that," she smiles. "[One] with a quartet and a double bass and the lot."

From hearing Brun, Jakobsen set out to write her own unique take on the folk singer-songwriter which resulted, six years later, in her debut EP The Lingering. Reflecting on the project now, Jakobsen notes that it still somewhat acts as the cornerstone to everything she's creating now. She admits that it's become a far more active process to stretch her creativity now compared to the early days of her career. "In the past it was maybe a bit easier because I didn't have a certain structure that was mine that I'd keep going to," she says of making an active choice to make something new. "There are certain songs like 'How I Used To Love' which is very open in its form because it's free, it's different, but I don't think I could write it now as my subconscious has a set structure to how songs should be… I think I've become better at structure and writing a good song, and that my style is more my own."

An album riddled with self-doubt, uncertainty, fear of the unknown and falling under the weight of certain relationships, Gardening delves into the depths of Jakobsen's fears and helplessness. Tracks such as "Tangerine", that tells the story of a person feeling helpless, lost and unsure where to turn, and "Blue" which details watching on as someone slips into an abusive relationship, are written in third person not only to give the writer some emotional distance but also in the hope that it will allow others who may relate to such feelings realise that there is another way. Help is always around them if ever they need it. "I hope people can feel less alone in their own experiences because, even though it's about specific things in my life, it's quite universal. Some of it anyway," she explains of the record. "I also have this hope that people would listen to it and go into this strange gardening world, the sonic space can be very comforting and beautiful and it's a big juxtaposition from the lyrics which are quite dark," she adds. "I want people to be musically soothed so that you don't have to feel the density of the lyrics all the time."
As the conversation nears its end, talk turns to the sense of calmness that persists throughout Gardening. For all its lofty themes and heavy emotional beats, Jakobsen's soothing vocals and charming use of instrumentation holds its own magic. The reason, unsurprisingly, comes right back to Oslo. "They were my friends," she says of her collaborators, "and because we were friends and we had so much time I was able to bring them in on the subject matter in a way that I wouldn't talk about publicly but on a more personal basis we could. It allowed us to sculpt the production around that, which was really nice. Now that it's done, it feels like a very comfortable record and that we were able to create a world that people could just walk into. It's not too polished, we wouldn't spend too long on anything which was really nice. We weren't aiming for slick, smooth production; we were just aiming for a vibe, a moment in time. For something special to take flight."