For one long weekend each July, this tiny, uninhabited Spanish island set in the estuary of Vigo - a town on the coast of Galicia - welcomes a crowd of around 800 people for a finely-tuned musical experience without compare.
The line-up recalls the eclecticism that personified some of the best ATPs - minus the geekery and anoraks. Quality is prized as much as fun here. Previously Angel Olson, Owen Pallett, Deerhoof, Gravenhurst, THEESatisfaction, Wire, Chelsea Wolfe and Jacco Gardner have all played. This year the likes of Eska, Ryley Walker, Dan Deacon, Ala.NI and Juana Molina all made appearances.
Here's the fun kicker: nobody knows who's playing Sinsal until the festival actually begins. It's a curious model and one that's been carefully managed over Sinsal's fourteen-year history (six of them on the island). This is no gimmick though - the festival organisers simply prize discovery as part of the context and narrative that guarantees both new and return visitors. Word of mouth is crucial to Sinsal's reputation, the most powerful tool in helping to establish and sustain a young festival, both with bands and the audience.
"The idea of keeping the line-up secret came from the island," festival organiser Julio Gómez tells me.
"We always tried to do something different from the other festivals," adds his co-organiser Luis Campos. "We wanted to build something around the island. The island is the main 'actor' in this."
The island itself is something of a mystery to many who come here for the festival. They're all too aware of its role in holding prisoners awaiting trial during the Spanish Civil War - some of whom were executed here - but rarely are there opportunities to visit. Everyday a boat will arrive to transport the lucky 800 a few miles up the Vigo estuary, near to the small village of Cesantes. At low tide, it's only a hundred metres or so from shore to San Simon but venturing onto the island is usually forbidden and its unlikely that many of this year's attendees have ever been here before.
When you arrive at San Simon, you're transported immediately into a magical and otherworldly environment; there's stillness and solitude here despite how close to civilisation you are. Walk fifteen minutes and you've skirted the entire perimeter of this compact island but there are so many hidden trails, ominous sculptures and mysterious buildings that it feels much bigger.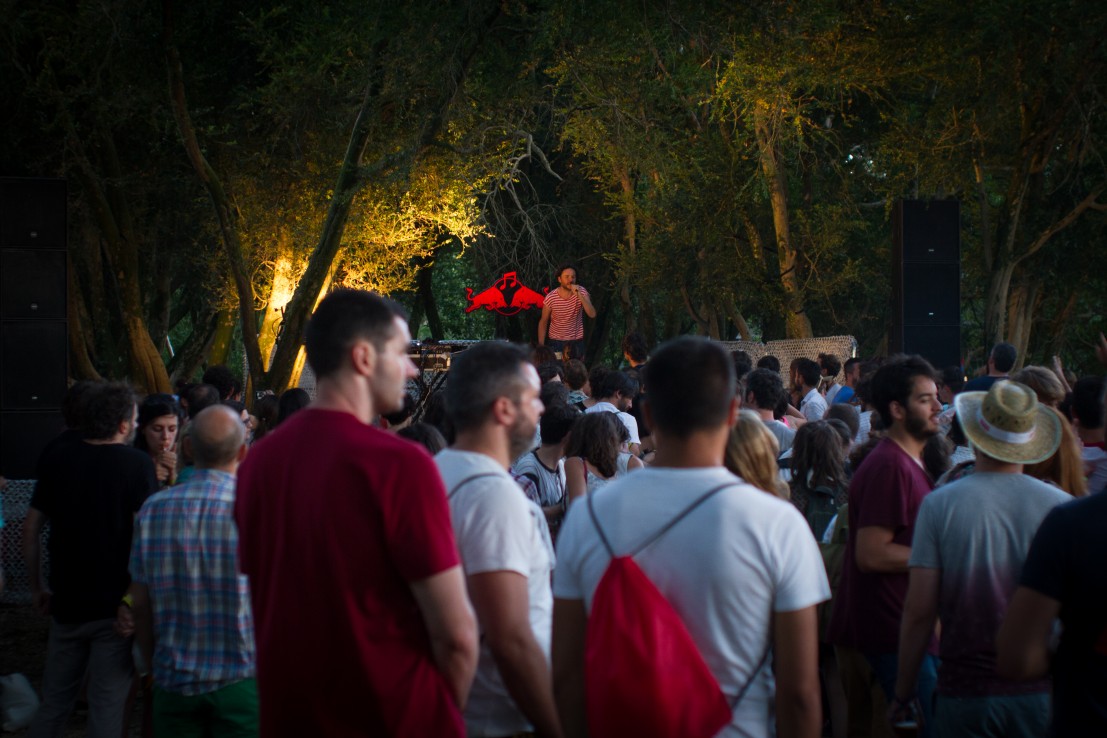 San Simon is actually an archipelago made up of two islands, linked by a stone footbridge, and the second, smaller land-mass was once a leper colony. It now holds a memorial to those who were brought here during the Spanish Civil War, when San Simon became the Alcatraz of Spain. It's reckoned that the island held as many as two thousand prisoners at any one time and the memory of this has shielded this place from any attempts at tourism. The islands remained semi-abandoned for a large part of the 20th century and Sinsal is the only event of its kind permitted here each year.
The festival is based around three small stages and the neat programming ensures that there's constant music - no two sets clash and when one band finishes, it's a five minute stroll to the next stage in time for another. This model, over three days, feels respectful to both performers and audience - there's guided curation throughout. While the festival's brand associations (New Balance, Estrella Galicia, Red Bull) are necessary to keep it a viable proposition, they're not particularly an invasive element of the Sinsal experience and are scaled back in line with the restricted audience numbers.
Predictably, Sinsal has high standards for sustainability. Portable ashtrays are given out and the festival even has its own currency: the Nemo, named for the vessel in Jules Verne's 20,000 Leagues Under the Sea, which made a (fictional) stop in these waters to recover sunken gold. You can spend the Nemo at one of the island's two bars and four food stalls - there's octopus (a Galician favourite) alongside burgers, wood-fired pizzas and paella. The Nemo is also biodegradable so if any is dropped there's zero impact on the island.
Sustainability also figures into the festival's approach to some of the local area's cultural challenges. Vigo is a difficult place for some bands to play - either the venues are too small or too big. "There is nothing in between," Gómez tells me. The dire economic situation in Spain right now means many twenty-somethings have had to leave the city to find work elsewhere and this has left a fragmented musical calendar.
By offering something truly spectacular for bands as well as the audience, Sisal's organisers hope to keep attracting a high calibre of artist. And for those playing here, it really is paradise on earth. At the end of each day, the audience is taken back to the mainland leaving the artists and handful of festival staff alone on the island. They room in one of the few buildings that remain here - an ex-hospital now modernised into smart and airy lodgings sits perched on the island's east side. At night it's perfectly calm with only feint echoes from the nearby town. Close to midnight, we take a walk to the monument for those imprisoned here during the Civil War and pass Dan Deacon studying the views in awe. Because we're in an estuary, inland from the sea, there's no seagulls either and waking each morning to here nothing but light winds and the crash of waves before the music begins reinforces what a perfect location this is for performance - the ultimate blank canvas.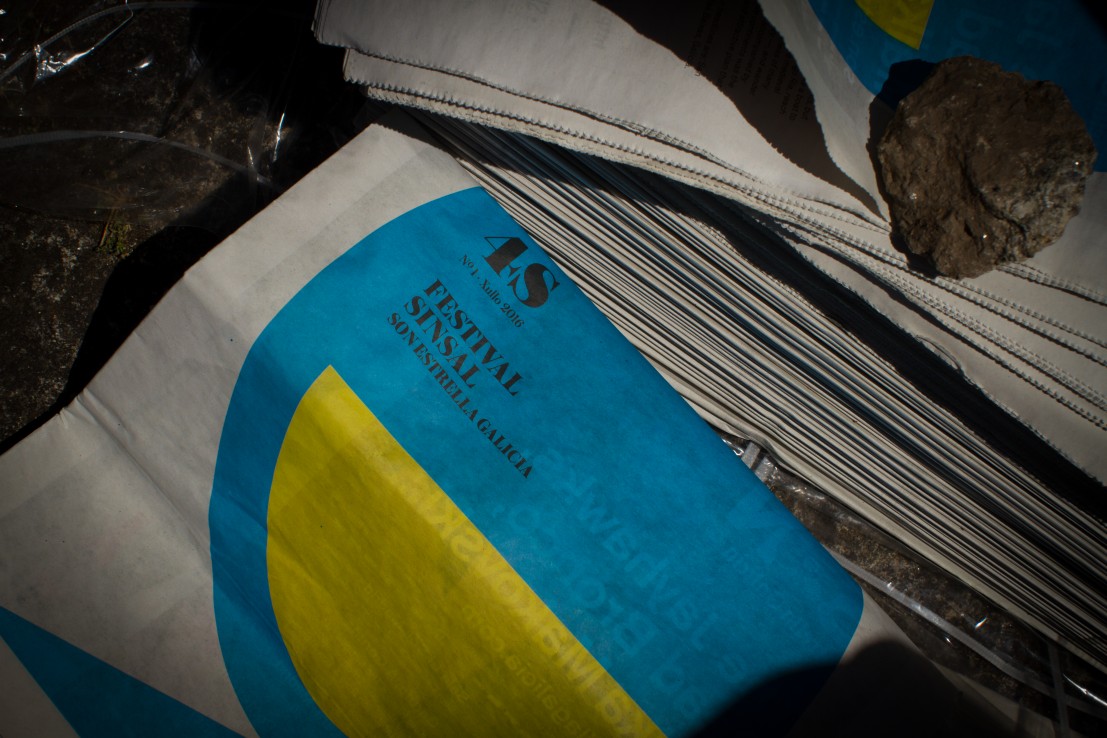 The line-up this year offers some surprises. One of the great lost songwriters of the '70s, Marc Jonson's debut Years (1972) now fetches a neat £100 second hand. He's enjoying something of a renaissance over in Spain right now, partly due to his association with young artist Victor Ramirez (who plays under the Ramirez Exposure moniker). Jonson has worked with Ramirez on his new record and the Spanish singer-songwriter has joined his band for a mini-tour of the mainland. Hearing the gentle psych-folk songs from Jonson's Years performed to a few hundred people on the edge of a tiny island really is a spectacular thing.
Elsewhere Galician duo Malandromeda blend an avant-garde approach to hip hop with inventive electronics and a biting playfulness. They've been around almost a decade, laying skewed lines over inventive beats and loops and they burn through an incredible set on the festival's hottest day.
The festival even manages to squeeze in a secret stage within the secret line-up, with the likes of North Carolina's Skylar Gudasz making an unnanounced appearance. Gudasz was an integral part of the Big Star's Third tribute shows from a few years back and offers some respite for the more frenetic elements of the weekend lineup.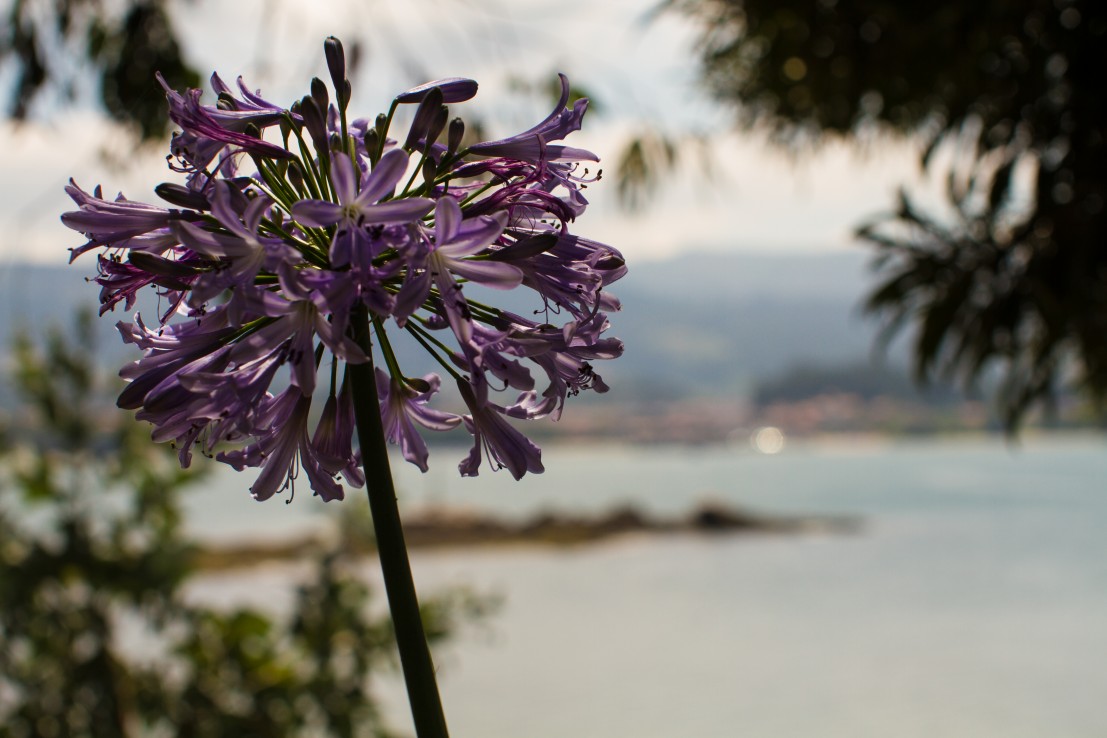 Sinal can't ever grow, its organisers tell me - the capacity will never be higher than it is now as that would threaten the island's ability to 'heal' from the impact of the festival. They pride themselves on attracting the best new talent first, with Alt-J and Lonelady being just two examples of where Sinsal got there early - but it's getting harder and harder to get the bands they want.
"The tours around international artists have changed since five years ago," Campos explains. "The big festivals likes Sonar and Benicassim offer a different way for bands to tour because they book the bands for their festival and those bands aren't allowed to play anywhere else here."
"There's also more promoters than five years ago and as a country, we're in deeper trouble financially than ever before."
A plea to any bands reading this? Ask your booker about Sinsal in 2017