Sierra Ferrell's music will take you to another place. It's an escape to the past, into a world of country-infused honky-tonk, tango and bluegrass. Pressing play on her new album Long Time Coming is as close to going on holiday as many of us will manage this summer. The magic of disappearing, of breaking from routine, is something that Ferrell holds high.
Growing up, Ferrell moved often, attending six different elementary schools in her childhood. "I've lived in quite a few counties in West Virginia, but I always claim that Charleston's where I came from. In my teenage years, my early-twenties, I was always just there because that's where anything was really happening," she says.
She found her voice in a South Charleston bar where her mum would go to hang out, cutting her teeth on Shania Twain hits. "In the day, there was hardly anyone in there," she says. "They'd always have a karaoke machine, and I'd just hop up there and sing karaoke and have some root beer and chips."
Growing up, she crossed paths with a group of nomadic musicians, inspired by their timeless songs and transient freedom. She began travelling across the US in cars, vans and on freight-trains, street performing and honing her craft. "Whenever I was travelling I would meet a lot of street performers and buskers and each one carried a lot of old songs with them," she explains. "I was like, 'Why isn't this music so big?' I started to pry a little bit more and realised that a lot of the songs that they were playing were covers of these really old songs. I just fell in love with it and it's been one of my favourite things, learning old songs and getting inspired from the past."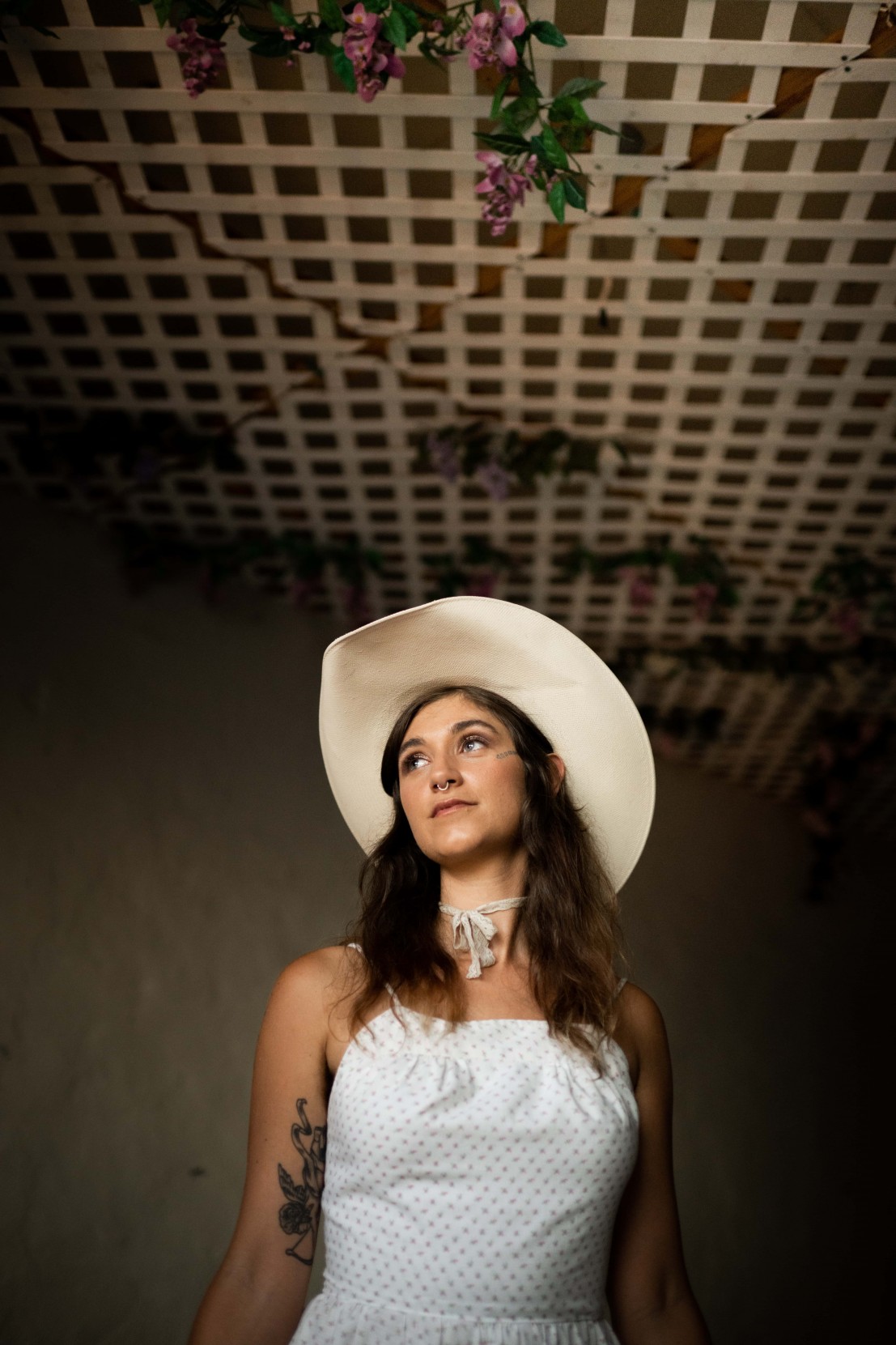 In her early-twenties, Ferrell joined the New Orleans group Ladies On The Rag, playing washtub bass, getting an early taste for playing on stages. "We did do some gigs in New York which was really fun. We played at the Jalopy Theatre there which is kind of a huge spot for people to go play old music on this old theatre stage," she smiles.
Ferrell spent most of her twenties travelling, splitting her time between Seattle and New Orleans, and wherever the road took her. Through busking, she developed a thick skin and a tenacity for performance, which inadvertently set her up for an unsettled return to stages. "Busking is very humbling, because people aren't really expecting to see you. They're just shopping in the market, or they're walking to some shop on the street, and then you're there," she says. "It was a little bit hard to start performing on stages again, because the stages, everyone's expecting things from you. Like with anything, it's like a muscle, you've gotta work it out."
Ferrell still speaks of New Orleans with a certain magic. "There's just so many special people that come through that town. New Orleans is like the watering hole where all the greats wanna travel, for not just the history of the town, but just for the taste of the people who come through town, what their essence has to offer."
However, it's Nashville where Ferrell has made her home, working her way into the town's musical community and forming a special camaraderie with many of the local artists. She was spotted by local, Grammy award-winning producer Gary Paczosa (Alison Krauss, Dolly Parton), who pledged to sign her to revered americana label Rounder Records. With two self-releases under her belt, it marked the first time she'd worked with a team or had her music available on streaming services.
Of previous albums Washington By The Sea and Pretty Magic Spell, she explains, "I recorded them with a friend of mine, Eric McConnell, and I wasn't on a label yet, I didn't have a manager. I'd come through town, I'd be like, 'Hey, I have a mess of songs I want to come in and record.' Sometimes I'd come to town and spend a few days or a few weeks, sometimes months, and just work on those songs."
Her new album, and label debut, Long Time Coming is a rich body of work bringing together Ferrell's many influences and inspirations, played out with a refined chaos. Opener "The Sea" is an intoxicating cut of wandering guitar lines and captivating poetic lyricism, while "Bells Of Every Chapel" pairs a country narrative with vivacious bluegrass fingerpicking and fluttering whistle. Standout "Far Away Across The Sea" brings the flamenco fire with raw guitar work and propulsive drive. The record is an expertly curated tapestry of melody, precise performance and playful intention. The thing that ties it all together is Ferrell's vocal, which takes center stage. It's powerful and incandescent, full of heartwarming tone and breathtaking vibrancy.
Fan-favourites "In Dreams" and "Made Like That" get striking re-workings on the album, the production luscious and intricate. Of course, there are differences between her original stripped-back takes and the new record, but for Ferrell it's not an issue. "I'm just taking advantage of some of the studio magic," she smiles.
The title, Long Time Coming, takes on a double meaning. Recorded at the start of the pandemic, for Ferrell the past year has been a mildly-frustrating waiting game. "I came up with it in the middle of the pandemic because we had the record done last year, and then it's like, well I guess we gotta wait," she shrugs.
However, the title also alludes to the journey it's taken her to get to this stage. She's quick to point out that at thirty-three, she's not the archetypal debut artist. "It's also kinda refreshing, not just to me but to a lot of other women who're in their thirties, who feel like they can't quite make it or do well because they're older," she explains. "I've had a few women reach out to me and be like, 'I'm so glad you finally said your age.' Pay your dues, y'all."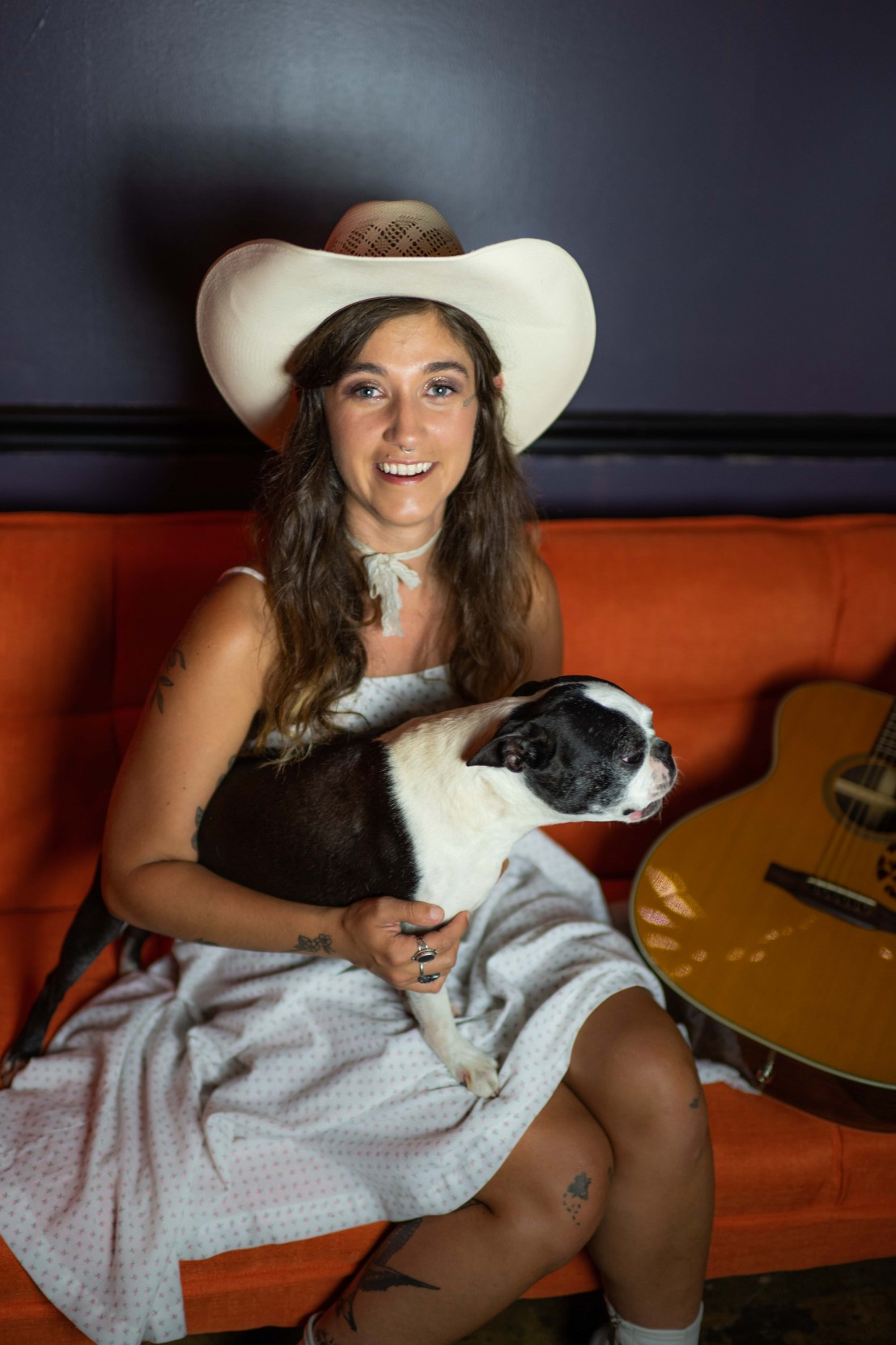 Recorded in three days and co-produced by Paczosa and musician/songwriter Stu Hibberd, Long Time Coming makes use of the wealth of accomplished artists on hand in Nashville, bringing in a rich lineup of players including Chris Scruggs, Tim O'Brien and Rory Hoffman.
"It was a cool experience," smiles Ferrell. "It really kicked me up a notch with thinking how I used to record. I used to just record randomly and at my own pace, and it really put me to the test when I had to do everything in three days."
Working with a producer like Paczosa may have been a little intimidating to begin with, but her years of experience and the community around her gave Ferrell the confidence to step things up. "I was like, I can't mess up," she laughs. "But it's good. That's one thing I love about Nashville and New Orleans with the musicians is there's so many good musicians, and they really make you step up your game. It keeps you learning and growing and connected."
Long Time Coming is out now via Rounder Records