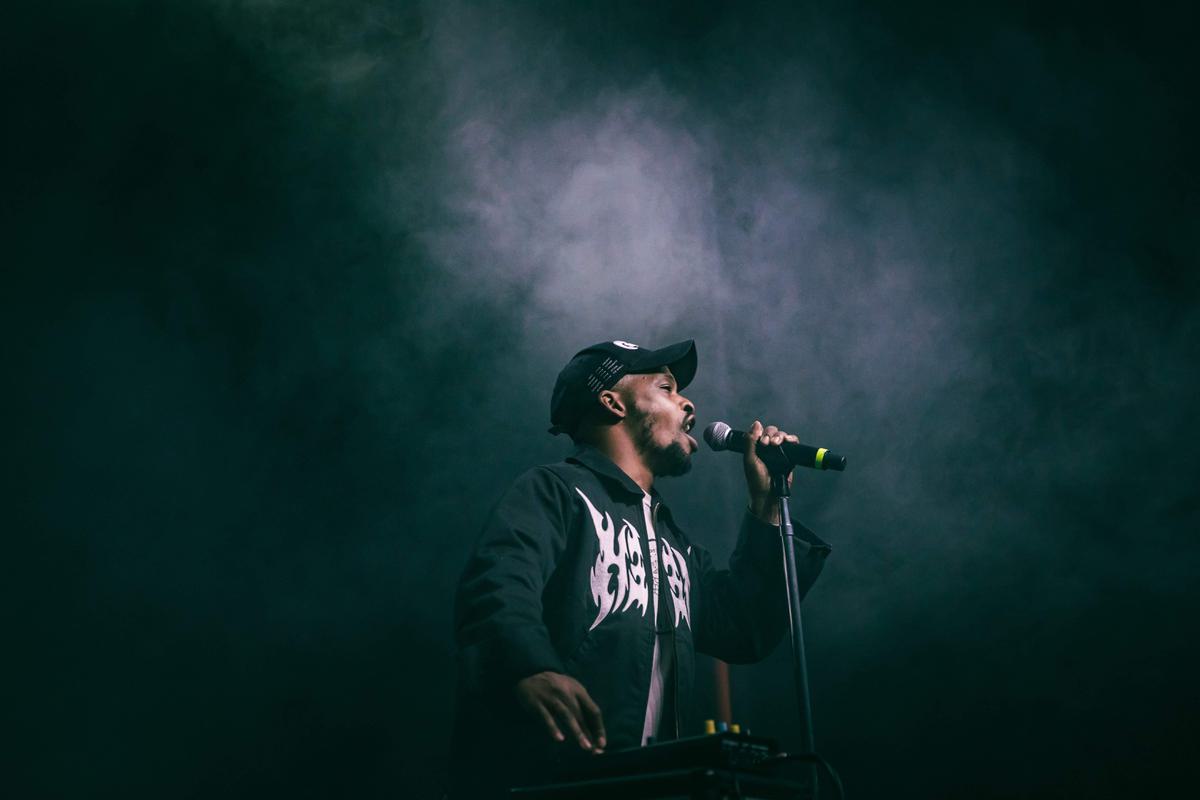 On the Rise

Sherwyn
03 November 2022, 13:00
Even though his musical journey has taken him from songwriting into his own artist project, LA-based artist Sherwyn Nicholls is still using his experiences to bring value back to his craft.
"Before, I would write a lot of lyrics about myself. But now what I realise, especially writing with other people, I'm not really supposed to write your lyrics but I can guide you to get something out," he explains.
After a swift rise and release schedule, the songwriter-cum-artist is reflecting on how the personal really is important when creating music. "There's times when I've written songs and I'm like, I don't even know if that's how this person really feels," he says. "If you can't verbalise what you're saying in your art, shit. Is it really your art?

Born in Brooklyn alongside his twin brother Kendrick, his family moved to Nashville when they were three. A few years later he was given a bass, his brother a guitar, and from there they began their musical journey.

His parents were from Barbados and would often play a lot of soca and reggae at home, his dad especially loving the soul of Marvin Gaye and Al Green. His two older brothers exposed him to the world of MTV, glimpsing videos from the likes of Wu-Tang Clan and Red Hot Chilli Peppers. "I remember, one of the things that really caught me was my older brother brought back a Stop Making Sense DVD and that changed my whole thing," he smiles. "It was beautiful and definitely opened my eyes to a lot of different music."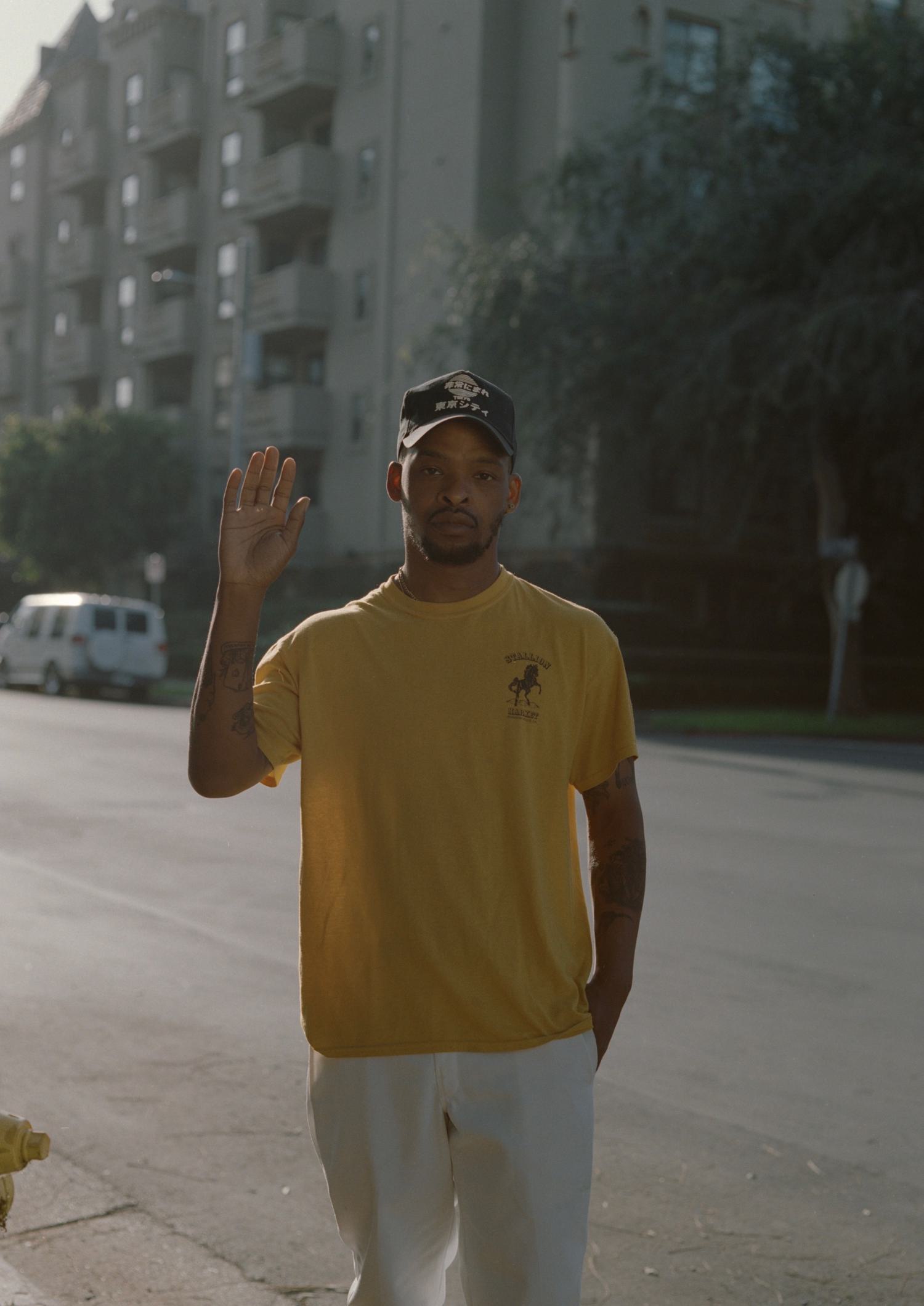 A few years later, Sherwyn got a laptop loaded with GarageBand. He and his brother began experimenting, learning how to use samples and make beats. They eventually progressed to Ableton, digging deep into the software, beginning to make electronic music. At the age of twenty-two, the pair took the decision to move to LA. "We were just going to immerse ourselves in all music. That was the goal," he says.

After many years exposed to a diverse range of sessions, Sherwyn feels the benefit of his adventure. "I find that because we work on so many different types of music, it helps a lot when I'm coming to my music because I can just take small pieces from random things like a rap song with different delays to a random pop song that we worked on," he says.

But working as a professional songwriter and musician helped Sherwyn not only with the nuance and direction he needed to pursue his own path, but with the confidence too. In sessions alongside the likes of Royal Blood and Manchester Orchestra, he played them clips from what he was working on before it was ready to go. He says that their positive reaction pushed him to follow his project. Once the pandemic set in and California went into a strict lockdown, Sherwyn discovered he had the time and space to reflect on his own music. "You weren't leaving the house, you were washing avocados. It was definitely solitude. So much time for me to work on my craft and try random shit," he says.

Dropping his debut single "My Mind" in May 2020, it's a deep ride of driving bassline under luscious guitars and characterful delivery. Written with his brother and songwriter/producer Julian Bunetta, it was Sherwyn's isolation that prompted him to continue with the track. "It was me writing about being alone, but also still enjoying it. It's a celebration of that. I'm happily crazy," he says. "I think we made the beat first and one night I was by myself at the house and I just sang that way, just tried to sing something. I don't really consider myself the most amazing singer, but it's unique and that's why I just tried it."

A string of singles followed, including "Off You" which was championed at BBC Radio 1 by both Royal Blood and Manchester Orchestra and sparked ongoing support from the station. Each release comes with its own visual, alternating between the strikingly simple, technically intricate, and creatively absurd. "I wanted a video for everything. That was the plan from day one, just so you get all the taste," he says. "I'm not a director but when I finish a song I see a visual to it. It may not be the end thing, but I always have that start."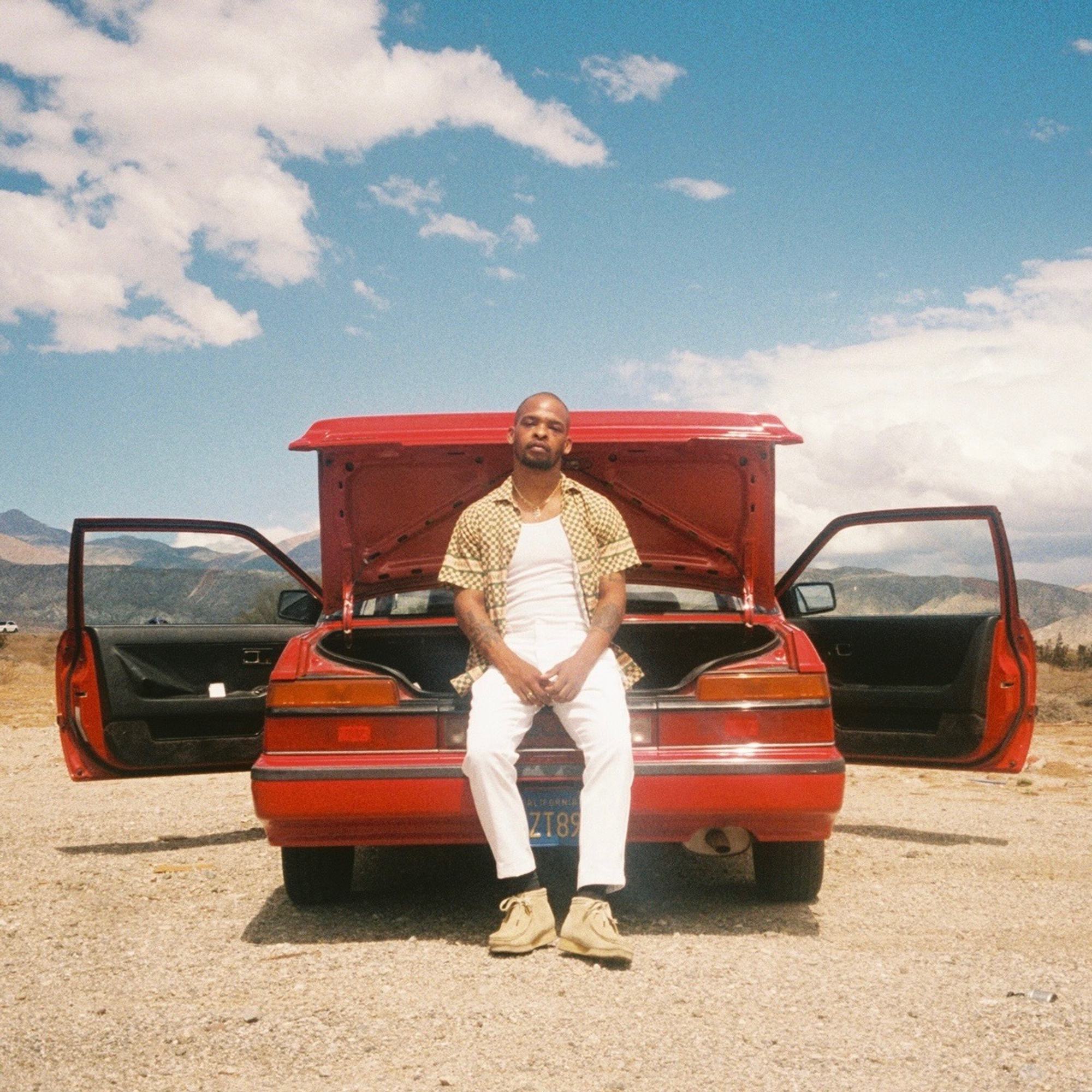 At the end of last year Sherwyn began writing with a goal in mind, looking to refine his output into a cohesive body of work. The result is his Maker's Design EP, out now. Bursting with idiosyncrasy, his delivery is dynamic, at times surrealist, and always captivating. Tracks like the colourful "Fake Frenz" and seductive "Goddess Reign", featuring Amber Mark, mix the crisp beats of Outkast with the woozy melodies of Unknown Mortal Orchestra. The tracks are relentless, rich in propulsive hooks, deep grooves and angular toplines, Sherwyn's vocals bouncing staccato across the tracks and carrying the songs forward with a melodic cadence. Where "OKOKOK" is brooding and pensive, "The Season", featuring PawPaw Rod, chugs over smart lyricism and into sun-kissed harmonies.

"Everything sounds different, all the singles that I've dropped. I was like, let me sit down and try to make something that has a feeling when you listen to it through and through," he says. "All the songs are about where I was at the time I was writing. It's all how I was feeling. That's why I called it Maker's Design. I am who I am, there's no rhyme or reason to it. You just have to be that person selfishly and put it out there like that."

The continued momentum has also seen Sherwyn playing his first live shows. "I've been a DJ for a while, but right now I'm doing my first shows as Sherwyn and I'll say, the first show I was nervous for sure. I didn't really know how to perform, but I feel like now I'm a well oiled machine at this point."

Having recently wrapped up a tour supporting Teddy Swims, for whom he and his brother have written for in the past, it's allowed the past few years to come full circle. "I'm a proud dad because he's performing a lot of the songs that we've written for him as well," he smiles.