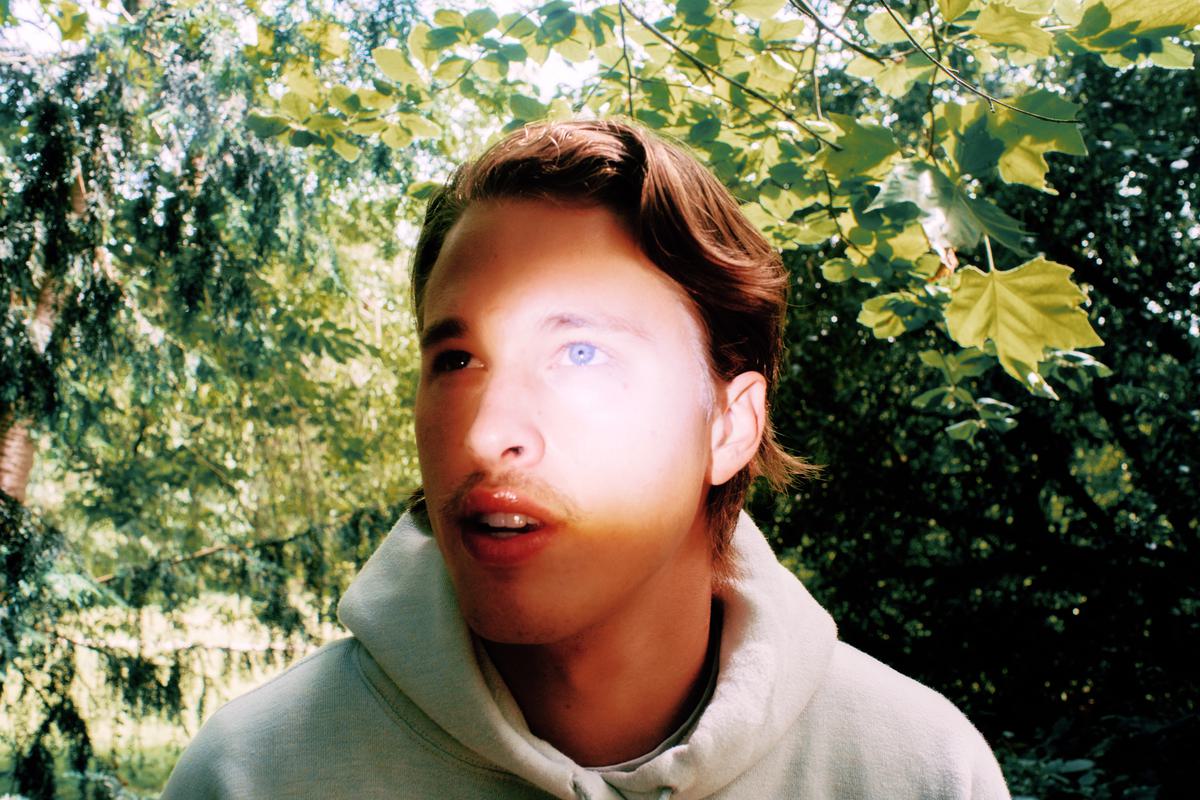 On the Rise

Ryan Beatty
31 July 2023, 14:55
After a tumultuous start in the music industry, California-born singer/songwriter Ryan Beatty is embracing parts of himself he had to keep hidden from others and those he even shuttered from himself, he tells Matthew Kent.
Three albums in and Ryan Beatty is hearing more of himself in his music than ever. Reconnecting with two distinct parts of his youth and allowing himself to feel at home and comfortable with both of these places, Beatty has made another decisive turn with his third full-length album Calico, arguably his most accomplished work to date.
"Music was the first thing I felt really good at and it felt like something that came naturally to me," he remembers. Raised in the small city of Clovis in California's Fresno County, singing at church saw Beatty take note of others' reactions to his voice and the way that it made him feel.
"Everybody drives trucks and listens to country music… and for so long I denied that for myself. I wanted to stay far away from those influences, but at this point in my life, it's coming full circle," he tells me. Calico, features references to traditional folk songwriting and arrangements that aren't a million miles away (but still have some distance) from the country songs that would populate the local radio stations. And moreover Beatty himself now drives a truck: "I can sense myself allowing myself to indulge in the things I grew up around and I'm repurposing [those things] for myself and it's nice. At the end of the day, where you come from does influence who you are. I left when I was 16, so I still feel like I was a kid when I left, so I did some more growing up in LA. Those two influences have been really interesting."

A staple on Radio Disney, Beatty was initially marketed as the boy-next-door and a teen heartthrob – but this directly contradicted his identity and sense of self. Publicly coming out in 2016, weeks after the Pulse nightclub shooting, it was in the same year he was legally allowed to release music again following the battle which followed the breakdown of his previous management and label deals. "At that point it felt more like bravery [than fear]," Beatty tells me, "and that did prepare me to make [my debut album] Boy In Jeans because at that point I was ready to celebrate myself. It almost felt like doing [music] as a career didn't feel realistic, and it didn't feel realistic to me until the past couple of years, but it feels like my DNA."
It's been ten years since Ryan Beatty fired his first management team. Discovered on YouTube, thanks to a 2011 cover of Bruno Mars' "Marry You", the internet quickly touted the teenager as the next Justin Bieber. His debut single "Every Little Thing" followed, as did a couple of EPs, but Beatty had very little creative input in the music he was releasing. He felt both stunted and trapped, pretending to be someone he was not, despite his efforts to inject himself into the output of his project.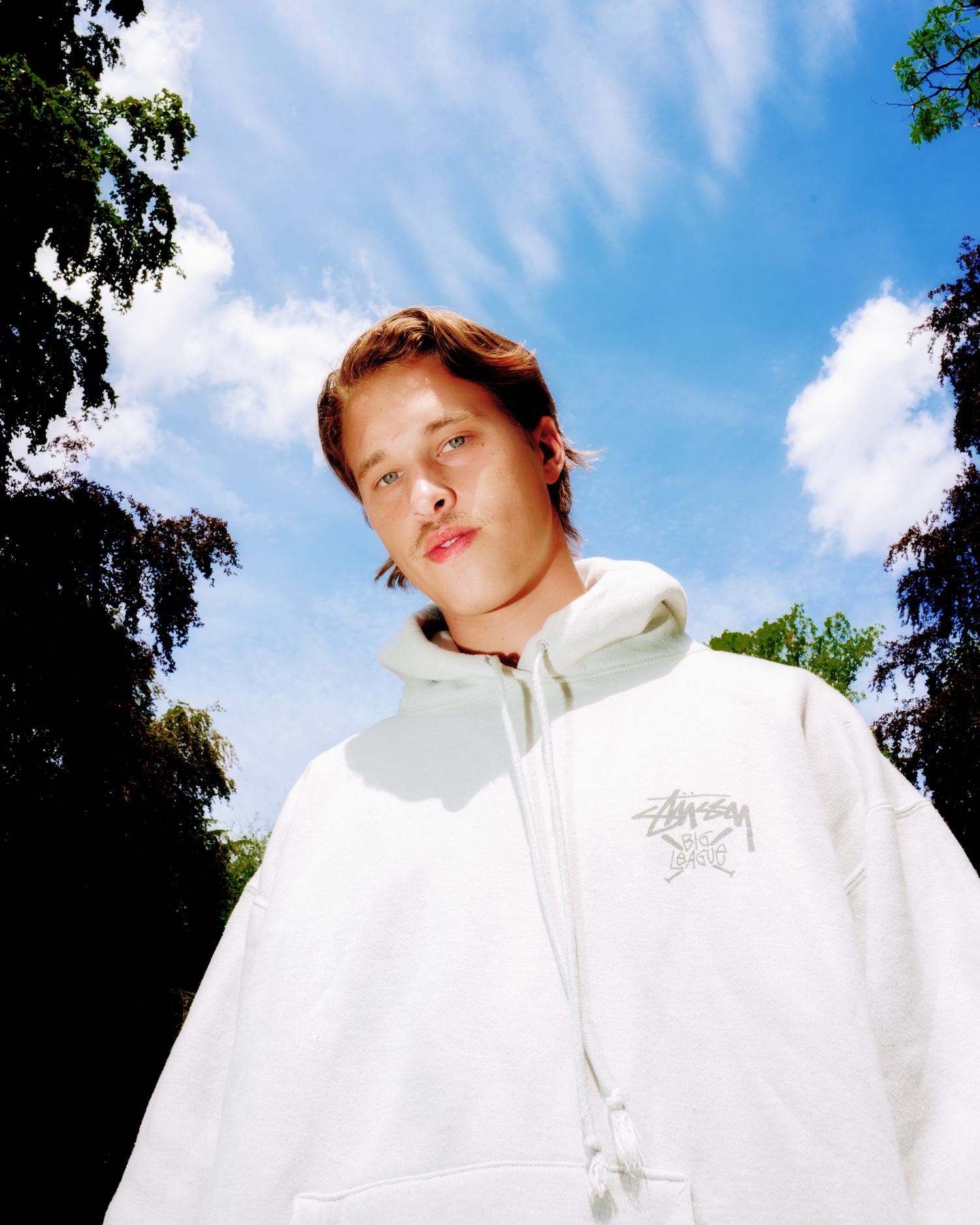 In 2013 he visited London for the first time. "It's a good place to wander," Beatty says, having just made the short stroll from Holland Park and our photoshoot to lunch at The Ivy. "I don't think I have a full grip of the city, but I'm starting to understand it a bit more," he adds, "no street just runs straight for too long, so you'll be walking and take a turn then everything looks completely different."
"Music is where I feel closest to myself," he says – so it's no wonder putting his image, name and voice to material that didn't represent him felt wrong. He spent the years between in a limbo of sorts; before the release of his debut album he became fast friends with Kevin Abstract and BROCKHAMPTON contributing to their Saturation trilogy as well as collaborating with Tyler, The Creator on the soundtrack for The Grinch and with super-producer Benny Blanco featured on his debut solo album Friends Keep Secrets.
Boy In Jeans saw him finally able to embrace queerness through his lyrics and visuals, forming his own coming-of-age story through its fourteen tracks. "I really felt like I had nothing to lose, I felt joyful because I could make music, go home and no-one was expecting anything," he explains."There was no-one checking in for me, so I feel like I had so much freedom and you can really hear that in the record."
A re-introduction for some, but for many this album was their first time hearing Beatty's voice: "That record is celebratory, I'm constantly smiling and looking back it feels like that was the last moment where I really felt youthful and too fearless to be worried. It's all about authenticity at the end of the day, and people can hear that and sense it, so once I had the freedom to say whatever I wanted to say, it was really liberating."
Beatty developed his creative freedom with his second record Dreaming Of David. Shedding the indie-pop soundscapes of Boy In Jeans, the 2020 project saw him forgo a new collaborative relationship and lean into more experimental influences. With his peers, new fans and critics now listening intently to his work, creating the followup to his debut felt like a challenge. "I think that was the first time I'd ever felt real pressure to make something," he says, but he didn't let this influence the music. "I rebelled against that pressure by making what I wanted, Dreaming Of David was such a departure from Boy In Jeans and I really do celebrate that."
Inspired by all things "cerebral and metallic," the album was a means of exploration. It saw Beatty step outside of himself and break away further from any predetermined expectations anyone may have. The electronic additions were something he'd never done before, resulting in an album that combines his delicate, deeply descriptive songwriting with more avant-garde soundscapes paved with chrome-plated concrete slabs lit by muted strobes.
With his latest album Calico the pendulum swings back to a more rudimentary place which despite its simplicity and comparative minimalism is no less impressive. "Prior to releasing this album I listened back to my first two and I'm just really proud of how singular each album is," Beatty tells me. "What I love is that I've given myself the space to explore every corner of myself and I want to continue to do that. I want to constantly be excited by the things I'm making. And that can mean it's inspired by a completely different genre. I never want to just be stuck on one thing."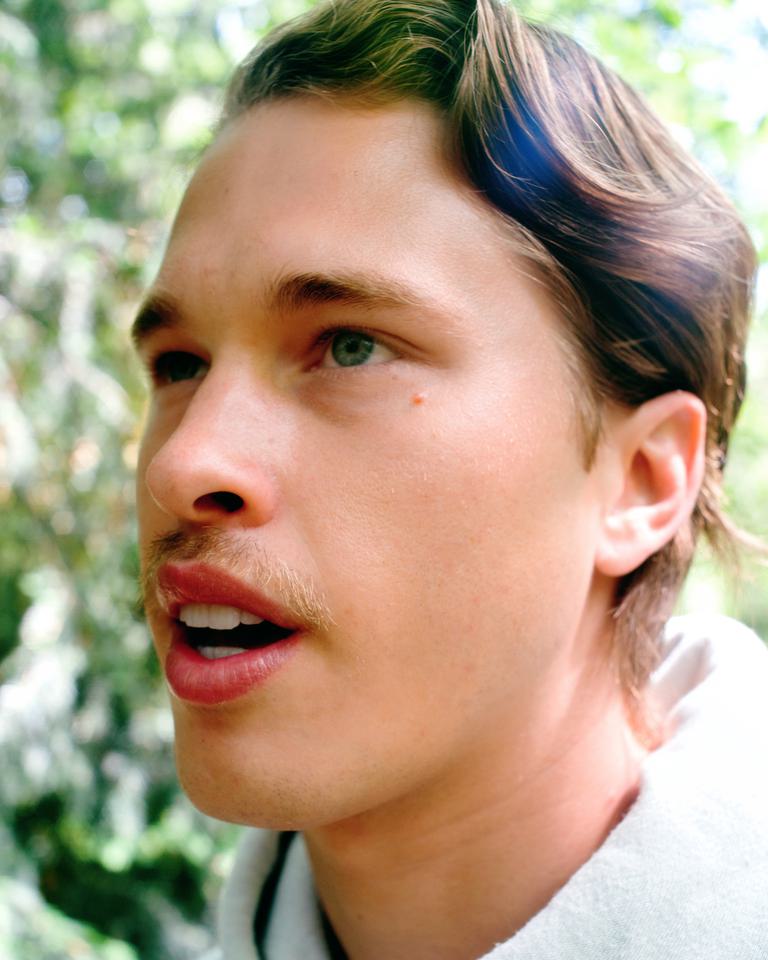 This corner sees him putting his voice at the forefront – a nine-track collection that embodies change and growth as much as it serves as a soundtrack for the fleeting moments of youth. Delivering mantras and messages of hope and optimism, these meditations resonate deeply thanks to the production of the record. "I wanted it to feel like I was whispering into the listeners' ears," Beatty explains.
He co-produced the record with Ethan Gruska (Fiona Apple, Phoebe Bridgers), a partnership that worked so well thanks to their equal passion: "He cared for the record in a way that I really needed him to, everything was done with intention. We both felt really connected to the music and he involved some incredible musicians on the record but we kept things really tight and I think that created a really cohesive sound which is always important to me when creating a new record. All three of my records feel sonically cohesive, and that's something I'm really proud of."
Something he's learned to let go of over years are expectations. "They can be the worst things, honestly I try not to expect anything," he reveals, "[and] with this record, Calico, I didn't consider what people's reaction would be as I was making it and I didn't think about what it could do for me."
Taking the making process step by step and day by day, Beatty was keen to stay focused and in the moment. "I think that's what's led me to make a really beautiful record, not expecting anything and being super honest through every single part of the process rather than worrying about expectations."

All the writing for Calico had been complete before the album was produced, so heading into the studio in December 2021, Beatty and Gruska spent two months finalising the musical arrangements. "There are so many moments I could talk about," he tells me, "It's in those sessions where the music really came alive."
Highlighting saxophonist Sam Gendel's contribution to "Hunter'', Beatty remembers being "blown away watching him play." The epic seven-minute centrepiece of the album – which Beatty calls the project's "beating heart" – contains some of his most poignant lyrics, taking the listener on an immersive journey into a wilderness traversing "frost covered meadows," horse stables in a storm, forests of falling trees and "sandpaper pastures".
"It's a song I've always dreamed of making," he tells me, "With its four verses it feels like the four seasons. The way that the music shifts through each verse, it feels like there's a lot to explore for the listeners, and I still feel like I'm exploring things with that song as I listen to it." Offering a sensory experience, complete with sight, smell, sound and taste, "Hunter" is not alone in the way it illustrates such vivid imagery, "I think the reason why people have been affected by the songwriting on this record" he says. There are so many occasions when this album immerses you in Beatty's timeline and you're in the moment standing side-by-side witnessing these intimate junctures with the protagonist. "It comes back to the truth and doing anything I can do to ground myself while writing, going really specific does that and means I can talk about what really happened and it plays on my senses."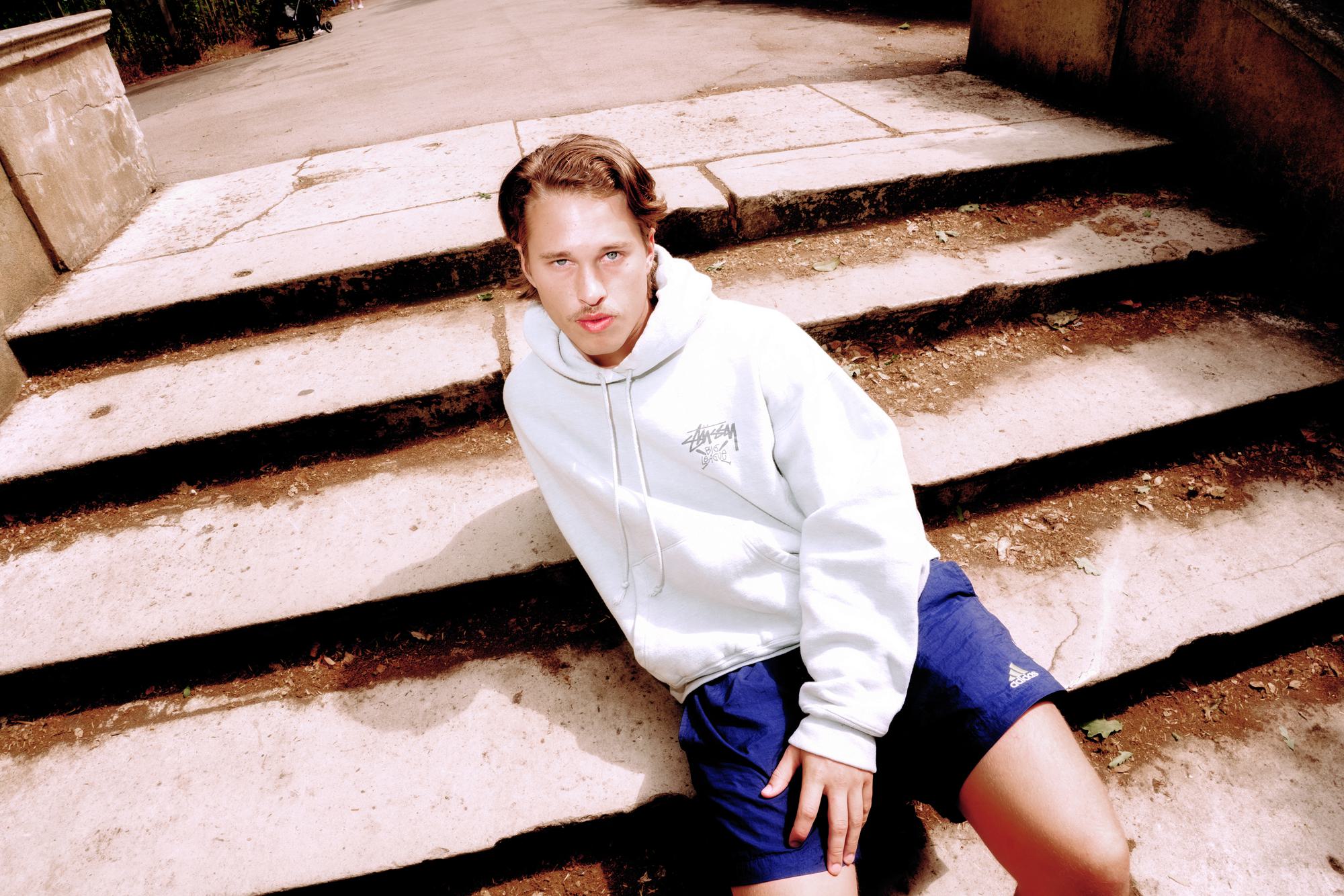 Originally describing the album as "the slow closing of the wound," three months since its release and two years on from writing, that metaphor isn't something Beatty has really contemplated, but what he does share feels even more revelatory: "Letting good and bad experiences exist in your life is how you free yourself from pain. I would say I feel like a different person and I'm also at an age where I feel myself growing into becoming an actual adult."
Fans shouldn't be surprised that there's a wait before we hear more new music. "It's something I've practised over my career that I want to continue, allowing myself to be patient and grow," he tells me. "I refuse to be part of this [era of] constant output, I don't know if the best art can be made that way, it just doesn't work for me.
Heading back to the US the day after we speak, he feels his place in LA is constantly in flux, "it's a big place with a lot of people, so it depends who you surround yourself with, right now, I do have a really good community there, but a year ago I wanted to be anywhere else." Immediately on the horizon for Beatty are the live shows in support of this album, but as for what to expect from the next chapter is still unwritten, but more of the same spirited reinvention is on the cards.
"The most exciting thing is hearing the growth, from my first album to now, I can just tell I'm shedding more and more layers and I'm hearing myself even more in the music."