Going viral for singing the national anthem is incredibly risky business. They tend to fall into two camps: impassioned displays of patriotism (such as Whitney's seminal Super Bowl performance), or at worst, a career-detroying reminder of where your vocal talents used to be (sorry, Fergie).
It isn't exactly the most conventional path to virality, but luckily, Brianna Donolo fell into the latter camp. The then-teenager gave her rendition of The Star-Spangled Banner – and was promptly thrust into the world of music. And although it's taken a few attempts, Montréal-based Donolo has made a fresh start as Rêve (French for 'dream'), stitching together the worlds of electronic and pop to create the ultimate club-inspired utopia.
It all started when Donolo was six, where she walked into a hotel lobby in Toronto. "There was somebody playing piano and singing," she recalls. "I remember I was so captivated by this woman and I just fixated on her. I remember telling my mom, I need to do that for the rest of my life." Donolo's first song was jokingly titled "I'm so lonely in my room, I can't take it anymore," which her family still teases her about to this day.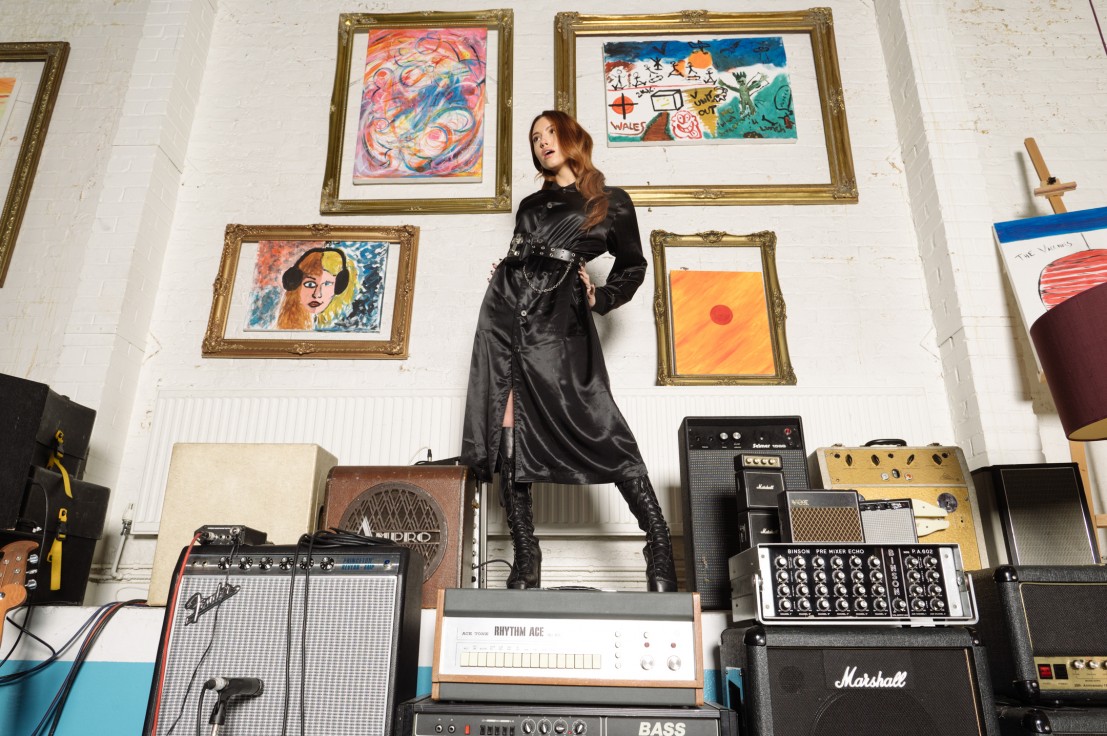 After obsessing over popstars like Britney Spears and Shania Twain, it was a trip to Velvet in Montréal, where dance music slowly began to take over her life. "There's this place called Velvet, which is a cave, and there's taxidermy and there's candles dripping down the walls. They just have these really amazing sets there", she enthuses. "I remember going to my first show at, like, very much underage. It was the first time that I had gone to see a show that wasn't like a big arena. I was just so amazed that they could create that feeling of euphoria without the smoke and mirrors and the crazy production. I just fell in love with the genre."
That memory of Velvet has since stayed with the popstar, who aims to recreate that experience in every track she makes. "I want people to feel the way I did when I was sixteen: in that dark cave, where it was basically nothing but lights, music, and people."
She first started pitching to record labels under the name BRIIA, where remnants of her old music still float around. "Fake It Till You Make It", for instance, is an endearingly saccharine track that sounds like a classic Disney rictus smile: impenetrably cheerful and upbeat. Reception to the track wasn't quite as sunny. "I was nineteen, and to this day, I still don't have my driver's license. I illegally took my ex-boyfriend's car and I drove to my meeting at Warner to Toronto," she laughs.
"I could have died! I brought my little demo in and the A&R was like, this is shit. I think he said to me: You can shine a turd, but it's still a turd. That was the moment where I was like, I need to go back to the drawing board," she confesses. "It's almost worse when you're making music that you don't like and somebody is like, this is shit. You're like, I know! Let me show you what I can do."
Donolo did try again, and 2021 saw her rebirth as Rêve, releasing her first single, 'Still Dancing'. This time, Rêve's music was more precise, more pointed. "Fuck we're sad, but we're still dancing", she sings over moody piano chords. Like many musicians, Donolo was inspired by the pandemic. "That was written during the first lockdown. It was a really emotional time, and that was based on a conversation I had with my old roommate."
But it was with her hit "CTRL + ALT + DEL" where Donolo began to shine. It's replete with the best bits of EDM - snappy lyrics, a grooving bassline, and a complimentary sax solo. "People think that electronic music is this big room, Like Mike, Dimitri Vegas, like 2012 – which there's nothing wrong with that. I rage to that. I still love it. But a lot of people just don't do a deep dive because they just write it off because they think what's big room is tacky or whatever, but it's such an emotional genre if you really peel back the layers of that."
Donolo is a fan of the deep dive as a part of the creative process – listening to an album over and over again, excavating every detail and figuring out what makes the music tick. Some of her favourite albums include Rüfüs du Sol's Solace, Daft Punk's Discovery and Moby's Play. (Recently, Yebba's Dawn has been stuck in her brain: "The songwriting, musicality and vocal dexterity on this album is truly out of this world.")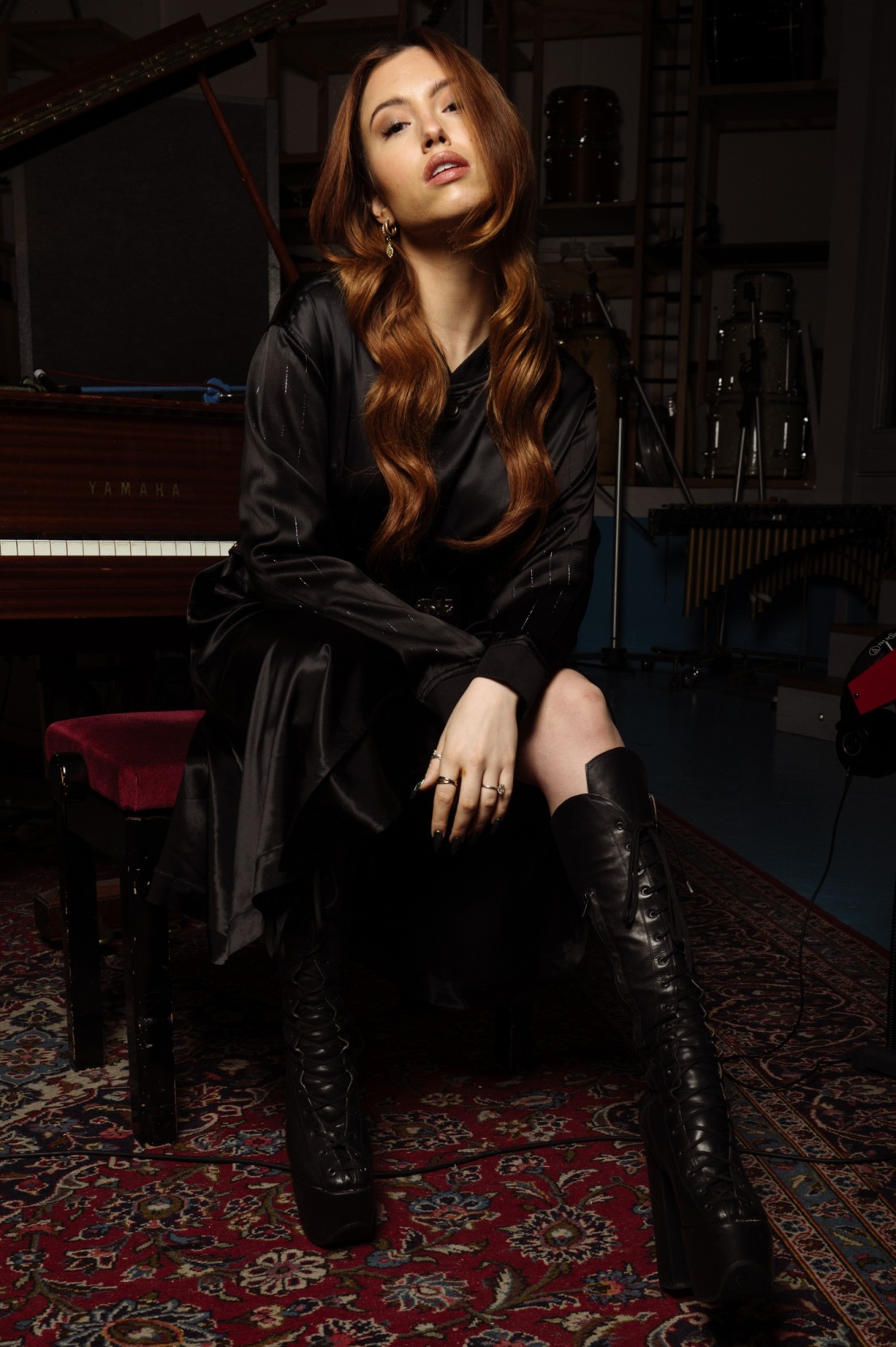 After collaborations with key players such as Banx and Ranx and her recent track with Jonasu, "All Night & Every Day", Donolo is gearing up to her debut album. She's in the painful process of culling over sixty songs, but it's shaping up to be a love letter to dance pop. She rattles off all sorts of subgenres to me: nu disco, soft techno, DnB. "Because the stuff that I've released is very much dance pop, the rest of the album is true to dance", Donolo explains. "I've really curated the producers who really live in each world so that it sounds authentic to that subgenre."
Whilst her recent singles have been relatively lighthearted, Rêve's debut is also set to be more intimate and vulnerable: or, as she put it, "stuff that would make my parents cringe." One track, for instance, is boldly titled: "Fuck Me Hard". "I was very afraid to say the things that I do say on the album, because I was so worried about what my friends and my family would think," she explains. "There's a lot of unspoken truths that exist on that I was afraid to speak on before, where now I'm like, fuck it."
Some parts of that involve her relationship with her partner, who she's dated for just over two years. "He's very cool. He respects the fact that if there was a molecule of something, it's our job as artists to be melodramatic and really fan fires… he's like, wow, I really made you feel that awful?"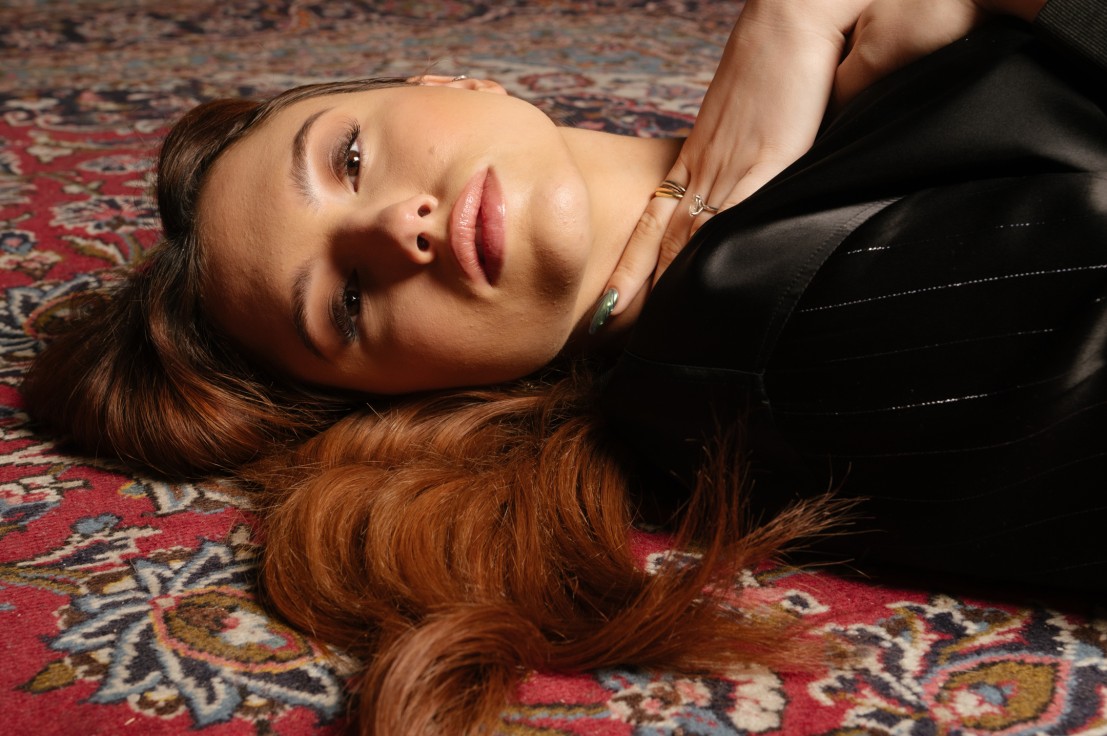 Other songs are aimed at friends who live turbulent lives, such as "Easy Isn't Right". "It's about being the type of person who's constantly chasing a storm. Even if your relationship or your life seems perfect, it's almost never enough for you. It doesn't feel right because there's nothing that's fueling your heart, your life, your drive, and your fire. I played it for so many people, and it's like, wow – I am a storm chaser."
Above all, however, is a sense of play integral to Donolo's music. "Internet Friends", she tells me, is a melting pot of Janet Jackson, Christina Aguilera, and Gwen Stefani. "That's one of the things that I love about these producers out of London – they really commit to the point where it's almost ridiculous that we commit to it so hard. There's this very camp element to a lot of it. As much as people get hyper-emotional tracks, a lot of the dance pop is super tongue-in-cheek, almost like a little bit ridiculous, but it's just fun."
That's the key to enjoying the world of Rêve: taking the music as an excuse to go wild with your friends, and to indulge in the melodramatic impulses of good old pop songwriting and EDM festival anthems. "I feel like after the two years, we just need a bit of fun. And that's why I think I'm connecting with so many people, because I wasn't trying to be anything other than fun."
Jonasu & Rêve's "All Night & Every Day" is out now