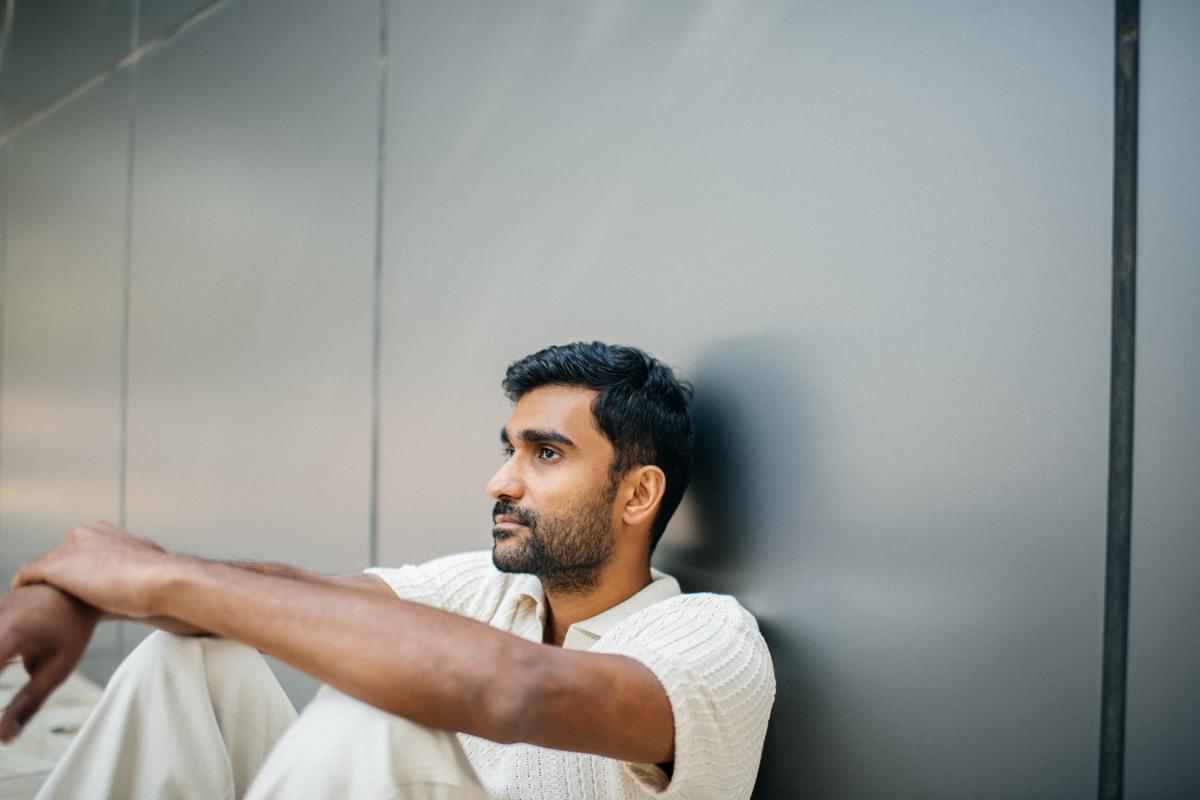 On the Rise

Prateek Kuhad
20 May 2022, 09:00
Say the name Prateek Kuhad, and you'll find him in company with India's small but dedicated indie scene: When Chai Met Toast. Anuv Jain. Dream Note. Jasleen Royal. Unlike his competitors, however, the 32-year-old Kuhad has managed to become just as well-known in New Delhi as he is in New York. Entrancing fans with his delicate voice and lyrical poetry, Kuhad even won the approval of former President Barack Obama himself.
Having recently signed to Elektra Records, Kuhad is set to release his second album, The Way That Lovers Do, after a career that's nearing a decade long. It all started when the Jaipur-born Kuhad moved to New York to study economics at New York University. "I loved it", he tells me. "I was with some friends yesterday - one of them lived in New York as well - and we were discussing how New York really frees you as a city. It really lets you be who you are, especially coming from India, which is a fairly judgemental culture. New York is this big city where nobody cares about you, so you can really do whatever, be yourself. I got the courage to get into music full time and really take this seriously as a career."
It was also a period of time where his depressive episodes began to show. "I have a close friend who agrees that I was quite low. I think it was this huge shift coming from Jaipur, this small town in India, and being thrown into New York and a completely different culture. That took me by shock. I couldn't process anything, and that was really tough."
Kuhad's first EP, Raat Raazi, was released in 2013. Those five songs ended up giving Kuhad a surprise cult following. "It got a lot of attention. The indie music scene in India at that time was really, really small. In that small ecosystem, that record really shone. We got noticed by everybody. I started getting booked at music festivals in India… filling out small 400, 500 capacity clubs. And then over the years, me and a couple of other people from the scene really built the culture of live music in India, because it didn't really exist much before that."
While the US has multiple venues that range from a capcity of 200 to several thousands – including everything in the middle – this isn't the case in India: "You have really small clubs, or you have massive stadiums which can be converted to a concert venue. There's no 1000 capacity, 2000 capacity rooms - like, there's some, but very, very few. And even the ones that are there aren't really open to concerts. It's a very different system. Now, I feel it's growing, and people have realised how it's really fun going to a concert."
It wasn't until 2018 that his popularity really began to ramp up - all thanks to one song called "cold/mess". He released the video - which now has nearly 15 million views - and suddenly, Kuhad was being booked for shows. "I must have played around 80 or 90 shows that year," he explains. "It was a combined effect of all that, the music video, even the EP itself being received well critically." But then, an unexpected cherry on top came for the artist - being put on Barack Obama's top songs of 2019. "It was cool. It was really cool. I mean, it came out of nowhere. It was a complete surprise, but really cool."
After that, Kuhad shot to fame, and it was here where he started to dip his toes into the Bollywood industry with his tender sound. Whilst being independent has the same financial connotations as it does in the West, in India, Bollywood production companies have hegemony over the industry instead. "You do have labels, but they mostly work for the production houses. And the production houses really control the entire commercial aspect of the music industry in India. And that's why [there's the] Bollywood and independent divide, because Bollywood tends to do what labels do in the West - which is control all aspects of the music industry."
Kuhad continued his success with "Kasoor", whose acoustic version was used in Dhamaka, a thriller film. "That song is just a straight up love song. 'Kasoor' means fault, and the main line, it means… 'the dampness of your hair, the intoxication of your eyes - even if I do get lost in here, it's the fault of mine.' It sounds a lot more poetic and pretty in Hindi!" (To be fair, it also sounds gorgeous in English, too.)
Talking of new album The Way That Lovers Do, Kuhad tells me: "Listening to it top to bottom is really quite an experience." And so it is - it's a collection of vignettes of all the lessons about love that Kuhad had amassed. Whilst the process wasn't massively different from songs he'd made before, Kuhad settled into Seattle to produce songs for the record with Ryan Hadlock (Vance Joy, The Lumineers). "I mostly spent all my time in the studio. There was a little house right next to the studio in a small wooden hut, almost with a bedroom. I would pretty much just get out, go to the studio, work all day, make dinner, and then go to sleep. I did that day in and day out for almost eight weeks."
Having returned to America, Kuhad can definitely say a lot has changed about conversations surrounding his music and identity as an Indian person. "Even just six, seven years ago, it was a completely different situation. I would actually get asked in an interview if I could play the sitar, and now that doesn't really happen anymore. I think people are more informed in the past few years."
Whether he intends to or not, Kuhad's album actively challenges stereotypes that Westerners have towards Indian music - as his music always has. "I think people still primarily think of India as Bollywood music and Indian classical music, like Ravi Shankar," he explains. "People are becoming more and more genre agnostic and that includes listeners and musicians. There's indie rock bands and DJs, electronic rappers, rapping in Hindi and English and other regional languages. There's just so much - I hope that people stop stereotyping and be open to whatever music comes out from here, you know?"
Although Kuhad's initial sound of acoustic mysticism is what brought him to fame, The Way That Lovers Do is a stylistic shift. Songs such as "Bloom" incorporate more of a soul influence with subtle hints of organ. "With this new album, I've tried to go beyond the folksy stuff and I'd say, you know, 'Just A Word' is almost R&B. 'All I Need' is quite pop," Kuhad tells me.
The real centrepiece of the album is "Favourite Peeps", the second single of the album and a song that showed new sides of Kuhad's vulnerability. "'Favourite Peeps' has been a refreshing song for me because before this, I've primarily written a lot of love songs," Kuhad says. "This was one of the first songs which came from a very honest place, was very real, and gave me perspective on this aspect of my life."
That depression that Kuhad had felt in New York had turned into a "vicious cycle of anxiety and depression." Although he's not sure what exactly is behind it, having his friends and family was instrumental to lifting him out of those periods of struggle. "I've battled with that all through my twenties pretty much knowing there have been good years, bad years, and it's always been the consistent thing has been getting a lot of counsel from my friends, from my family. Not feeling completely alone through that process is what has gotten me through every single thing."
It's been a long road for Kuhad, who had worked hard to establish a prominent profile in an industry that can be hostile to independent artists. But now, he's feeling better than ever - and even if he wasn't, he's more prepared to tackle whatever comes his way. "Knock on wood, I think I'm in the best state of mind. It's been a journey," he says. "I think I also realised that it's temporary - okay, maybe I'm feeling really low for this week, for this month, but I know that a better time will come."
The Way That Lovers Do is released today via Elektra Records
Get the Best Fit take on the week in music direct to your inbox every Friday