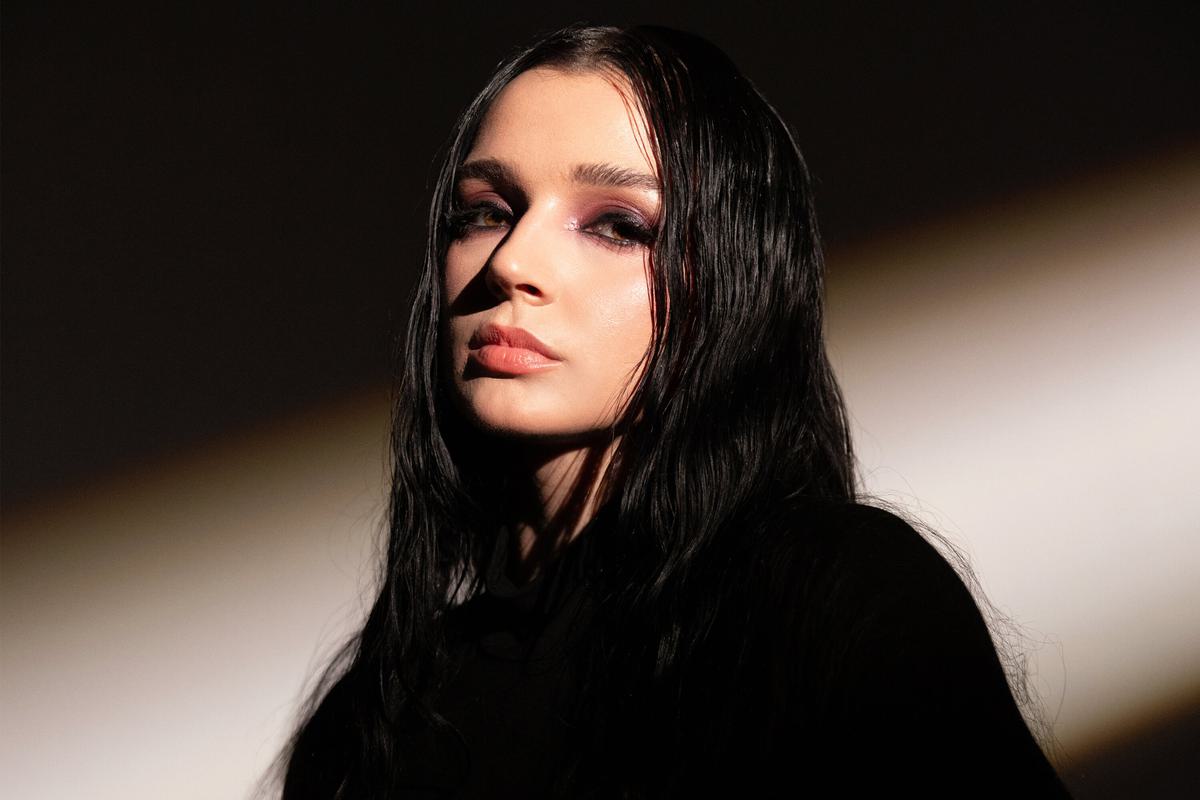 No fear of the dark
23 October 2023, 09:00
On Zig, American singer/songwriter Poppy is taking a sharp turn to shapeshift into something new. She reflects with Kelsey Barnes on the growth that inspired the dark pop-infused album.

There are many definitions of the word "zigzag," like "a line or course having abrupt alternate right and left turns" or "veering alternately to right and left." Any artist will note the growth between album cycles, but not many can boast the same sharp, drastic shifts that Poppy does with every new release and chapter of her story.
"Zig is a continuation of exploring the unexplored for me up until the point that it was created," she tells me. "I always lead by interests. If it's interesting to me, I want to do it. And that's where it starts and stops." The name came first, coming to her as she was leaving her last record Flux behind. "Those titles are cousins in a way. I just love the way 'zig' looks on a page — it's one side of something, a zigzag. I do write to words often. In the wild, if somebody says something or I'm reading a book and I see something and I deem it attractive. I will write it down and go from there."

Shedding her skin and becoming something new entirely is the one constant thing fans can expect from the artist. In 2021, she became the first solo woman to be nominated for Best Metal Performance for her album I Disagree, which came out at the start of 2020. Never fearful of exploring new territories, she, again, changed things up for Flux, a year later. Her punk rock approach gave way to a new organic way of working – recording everything live, a stark contrast to the metal sounds that tied together the rest of discography. For Poppy, it's not so much about reinventing oneself with every release but more about needing to explore every nook and cranny in her mind, write about it, and leave it behind. With that DNA woven through every album and release thus far, she's been able to touch on different angles and styles of music — sickly sweet pop, new wave, hardcore metal, and beyond.
Zig was recorded in Los Angeles with longtime collaborator Simon Wilcox and producer Ali Payami. For the record, Poppy worked across four different journals that were organised for different ideas, something she'd lean on and revisit as a means to stay curious. Rather than writing on her Notes app or on a Word doc on her computer, writing in her journal helps her "see the ideas scratched out." Doing so provides her with a tangible place for her to physically mark up, scratch things out, and make notes to herself as a way to "see things develop" through the recording process.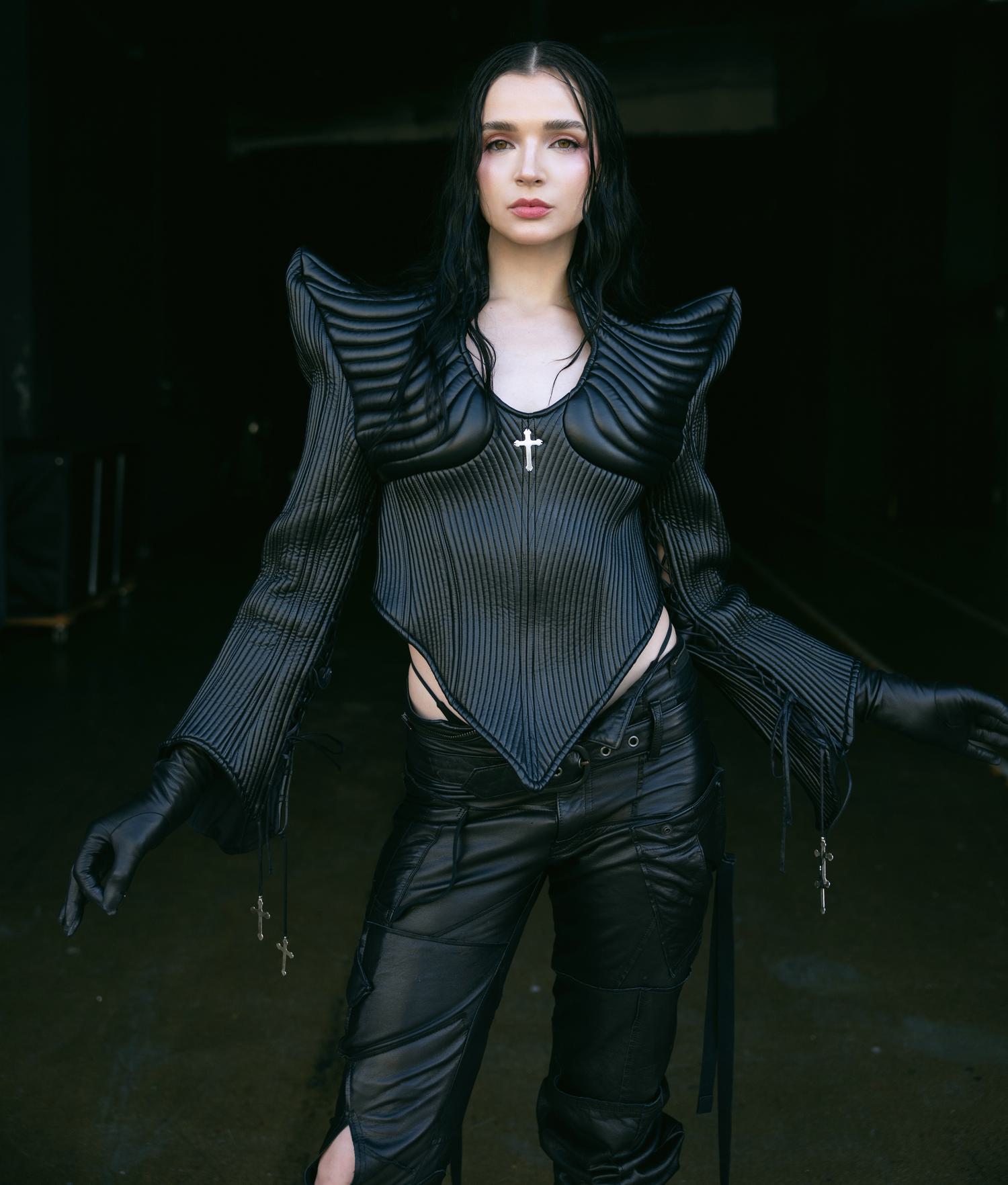 "I love really cute stationery," she says. "Sometimes when I get a new journal, I intend for it to be about one thing but then it all kind of goes together. I try to keep it organised, but I'm constantly writing things down — stream-of-consciousness things, like thoughts and ideas. I even cut out pictures and things that make me happy and put them in my journals, sometimes they're more like a collage. I have multiple journals for different records that I hold onto."
Acting as a memoir of sorts, she revisits her journals — now mostly all in storage — every now and then, taking in glimpses of past Poppy and finding what current Poppy might need to create a song: "It's a beautiful thing to see over the years. I was talking to one of my friends because she also keeps a lot of journals and she's a songwriter and she revisits them often, but I don't spend much time revisiting them. Maybe one day I'll go back, but the covers of them are all different with different stickers and different decorations and I know what I was going through [at the time], so certain ones I don't want to open again."

Yet when she does revisit them, they lead the way for Poppy to flex new creative muscles, like with the dark pop-inspired "Church Outfit," the first single for Zig that was released earlier this year. "They [her journals] help me remember that we should probably revisit an idea. When we were writing "Church Outfit," I came into the studio and I had this idea about writing a song about the afterlife and dressing for death. I told my collaborative partner Simon about it and we wrote the song, start to finish and recorded it. Then, a month or two or three later, I came in and said I have an idea for a song and Simon [Wilcox] said we already wrote it," she says. "I completely forgot and then we pulled it up. I thought that it was really good and that we should release this one first. But, at the time, it was a completely forgotten song."
Much has already been said about Poppy's beginnings — rising to virality through a video of her eating cotton candy video back in 2014. People couldn't determine if they were indeed watching a form of what we now would describe as AI, a performance art sketch, or just another person vying for the internet's attention. One year later she signed her first record deal and then, in 2016, would eventually release her debut EP. A few years ago, a friend mentioned an artist who was meeting fans as she lay against a propped-up coffin, arms crossed over her chest and eyes closed. Since then, she's been coming up with other ways to ensure every aspect of her art — from her hair colour to her style to the songs that play before she goes on stage — is part of the Poppy music experience. Once you dive into the wild and weird world of Poppy, it's hard to get away.
Soft-spoken yet commandeering, sensitive yet formidable, people checked in for the peculiarity of it all but stayed for Poppy — a girl who, layer by layer, album by album, was showing them it's okay to be different. When compared to her past albums, Poppy's vocals are showcased at their finest on Zig. It's different from what she's done before but in a way that still honours her past roots. She plays guitar and bass throughout the 11-track album and – in what might be a source of chagrin for some fans – has more poppier flair and obvious catchy hooks.
As a product of the time she grew up in and someone raised on the internet, Poppy has, to put it lightly, seen some dark things. Curious by nature, rather than looking away from the things that keep her up at night it is the thrill of fear that intrigues her most and has done since she was a kid. "I liked Snow White and the Seven Dwarfs and Little Red Riding Hood growing up," she says, noting how she gravitated to the dark undertones of children's fairytales. "I liked that everything is not as it seems. Snow White is a princess of the woods and all the animals love her. She's beautiful, but she's lost and frightened. Little Red Riding Hood reminds me of just being a woman in an industry with a lot of males in positions of authority and power, navigating that, and it's a cautionary tale."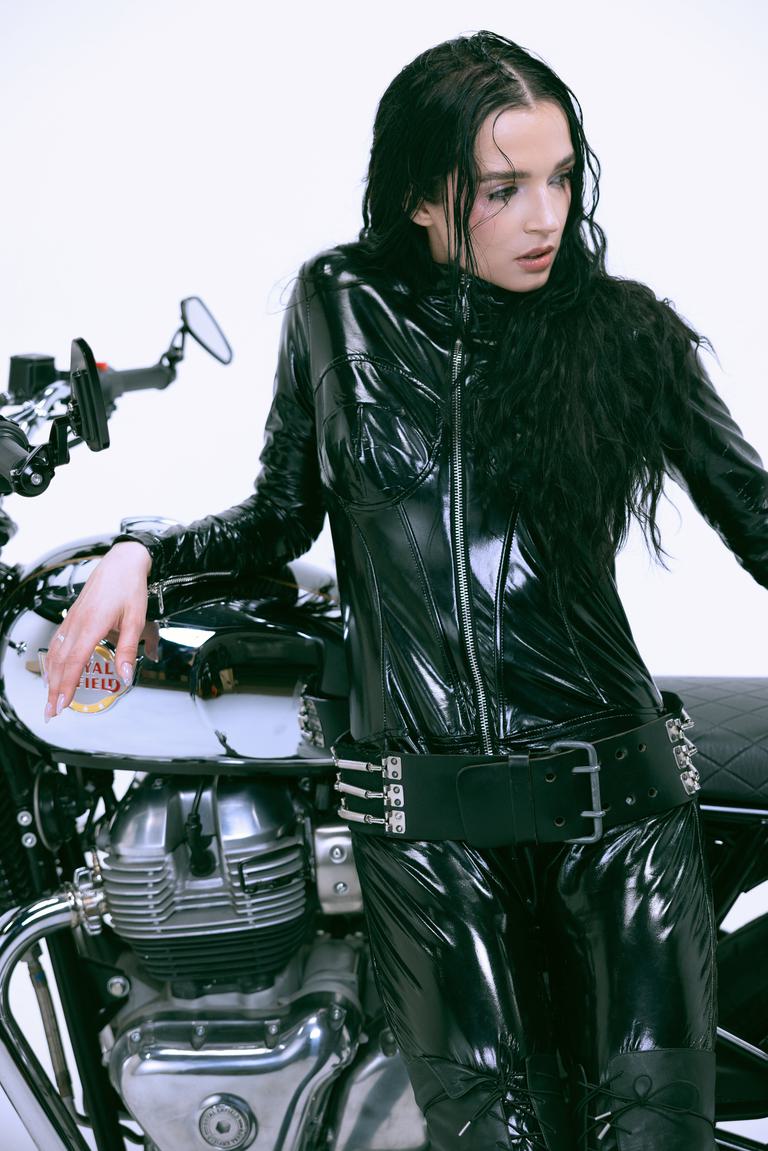 When Poppy was growing up, her parents would run a haunted house throughout the month of October. "I think I like the feeling of being afraid and out of control — anything reminds me that I'm actually not in control of the things that I feel like I'm in control of. It's a good reminder."
She had a standard typical American childhood — born as Moriah Rose Pereira in Boston, Massachusetts, one of four kids, she was enrolled in dance lessons for 11 years. It was a time of exploration and childlike curiosity: "I don't think I was ever scared of the things that my peers were afraid of because I knew where the line was," she says, expanding on past Octobers spent at her family-led haunted houses. "I have definitely seen things on the internet that are a bit dark, like different Reddit categories and deep, dark web stuff. I think it's fascinating [to be scared], I think when I was small and seeing it I even knew back then that being out of control was fascinating. I don't identify as somebody who has an anxious approach to life even though. I do know what that feels like. I think it's an interesting reminder that we have no power and we are forced to submit to those powers. It's a reminder that we are just a speck on a rock floating through space. I think fear and any situation you'd be in that would make you uncomfortable is a reminder that sometimes things are out of your control and you're forced to embrace them. When you accept that, the pain goes away."
"Hard," the album's third track, is a standout on Zig and a fan favourite for those who attended her co-headline run with PVRIS on the Godless/Goddess Tour. "When it was written initially, we completely changed all the lyrics for it because I liked the track and the melodies" she explains. "I liked what it was making me feel but I didn't like any of the lyrics and they were actually pretty x-rated. I wrote that song that was a final song for Zig and then I deemed it done. To me, it's a song about strength. I've loved getting to play it on tour because the album isn't out yet. To see the response from the audience when the record hasn't yet been released and you see them react to certain songs... It's a good feeling. It's like, 'Oh, you understand and you like it.'"

"I really hold my collaborative partners dear to me because it's a special relationship."
(POPPY)
For Zig, in addition to working with Simon Wilcox, she brought in Swedish record producer Ali Payami who has worked with some of modern pop 's greats (Taylor Swift, Katy Perry, Ariana Grande). They aren't exactly the names you'd think of when you hear the name "Poppy," but picking Payami to work with was just another smart decision she made. Rather than heading down the typical pop girl route, Poppy is taking parts of everything that she gravitates towards, stitching it together, and creating her own unique sonic palette with support from Wilcox and Payami.
"It's rare that I work with someone quickly after meeting them," she explains. "Usually, I'll become friends with them first and then we decide to work together. Ali and I met and we walked around a pond together, talking about music and our influences and things that excite us. I felt like we were on the same page and he supported the ideas that I had. So, it was nice to have that sort of friendship from the beginning. It made the creation process really exciting and our ability to be honest with each other because when you're spending a lot of time with somebody, you obviously become close with them. I would say, in comparison to the past works, Zig is a lot more rhythmic. The idea was to have songs that I could dance to in my music videos, so I feel that was accomplished."
"I've been songwriting before I was bold enough to sing," she tells me. "In the songwriting sessions 12-15 years ago when I would go into a room with somebody and we would hope to write a song, it would be a lot more of a daunting process because I was very closed off and it's hard when you're meeting somebody quickly. You're expected to come up with a song with them to really get to anything that's meaningful, and I stopped doing all of that together. I went inward and started writing by myself and with Simon because she's been a close friend of mine for years now. I've learned so much from her — there are similarities with our personalities and how we've navigated life up until the point that we're at now. When you're working that closely with somebody or in a quiet room, and there's only two of you, you can't help but become closer to them and get invested in their lives and where they're coming from. I really hold my collaborative partners dear to me because it's a special relationship."
That partnership helped push Zig into a territory where her sound lands beyond the limits of what listeners know and are used to: while Poppy is not suddenly going pop, she's also avoiding any sort of genre-defined box. They wrote up to 40 tracks for the album, narrowing it down to 11 based on the songs "talking to each other," explains Poppy. "It's hard to elaborate on, but they start making groupings themselves. I can tell when I look at them. It just makes sense in my head, like the cousin for 'Hard' would be 'Flicker' or 'Church Outfit'."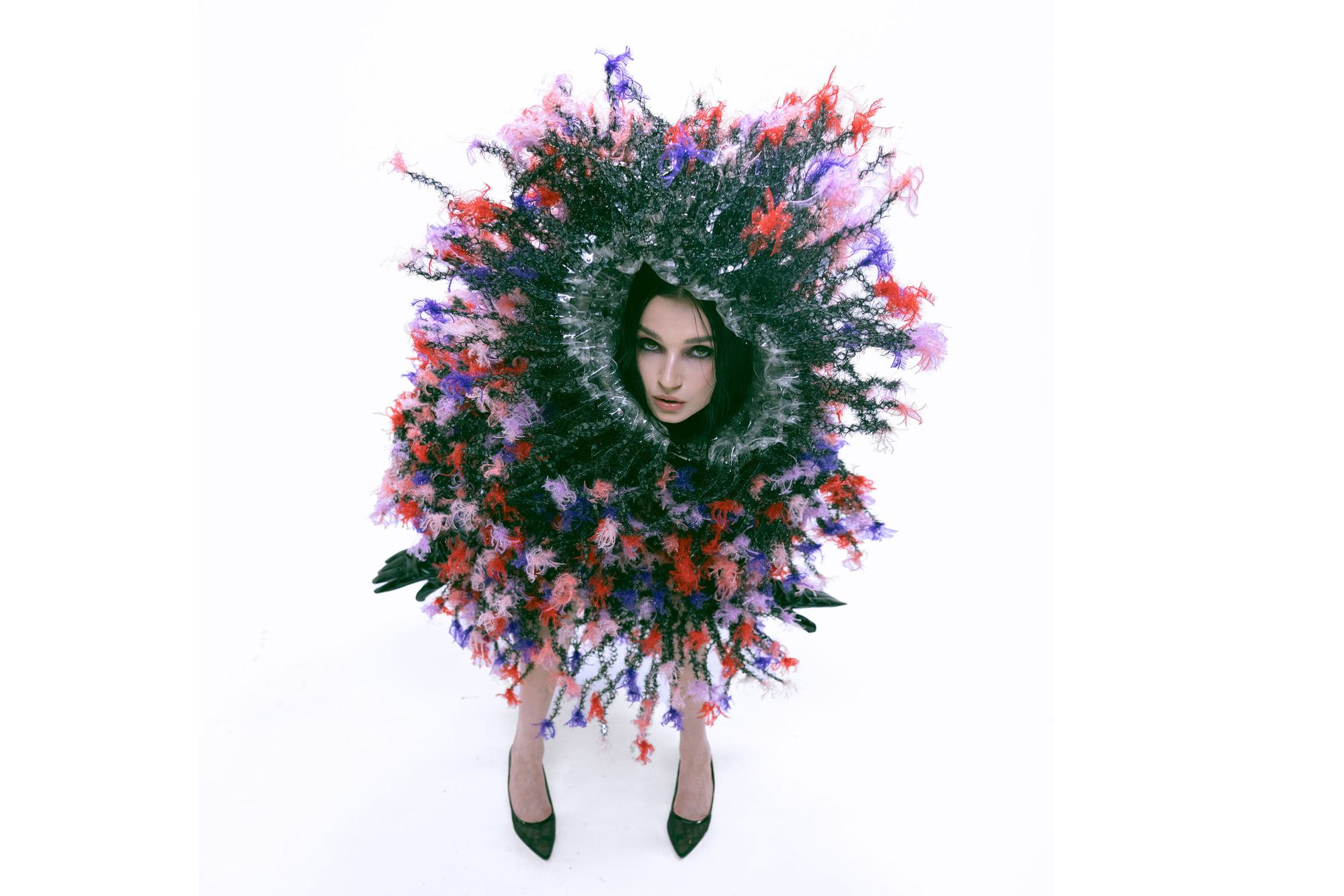 Next year, she'll embark on the Zig Tour to support the album with dates across the UK in February. Playing live is as cathartic as it is to write the songs. "The audience for me is the show," she says. "They might be watching me, but they are the show for me. I love to see every response that they give you. There's crowd surfing, there is marching, dancing, screaming — they're so colourful. I don't know if it's because I'm living in my own realm here, but I don't know if there are audiences that are as colourful as mine. There are moments that are collective. I feel and I know that's very unique. Poppy fans are kind and they are very sweet. They're the outside of the outside — that's how I feel about them because that's what I feel I am. I think what you put forth, in a lot of ways, is what you get back. They are a reminder to me to feel that love and acceptance and take it seriously."
Throughout her career, Poppy's relationships with her fans has gone from strength to strength. Online, they credit her music for showing them they can be "anyone they want to hear," helping them with everything from PTSD to struggling at school. "It means that something I'm doing is working and I feel honoured," she tells me. "I don't read the comments, and I can say that with my whole chest. It was very interesting for me when I did the VIP meet and greet experiences on this last tour because it was the first time I actually got to talk to them — the followers of Poppy. They had a lot of really beautiful questions and there was no interruption by cell phones or anything like that, it was just us speaking to each other and they had really wonderful questions and things to say."
What sounds like a real sonic shift on Zig is "1s + 0s." On it, Poppy sings "Is my name safe in your mouth?" and "Don't call me the one/cause I'm the only one." In the past, she's experienced toxic relationships and found the internal strength to claw her own way out. It's a song that's empowering, emboldened by how much Poppy knows what she deserves. "I feel my understanding of love is altered," she says. "A lot of Zig is me processing what that means to me. I would say "1s + 0s" is a song that was a conversation I had with myself. It was about love and people that I was trying to relate to in a relationship and how they thought that they were the ones that they were actually zeros."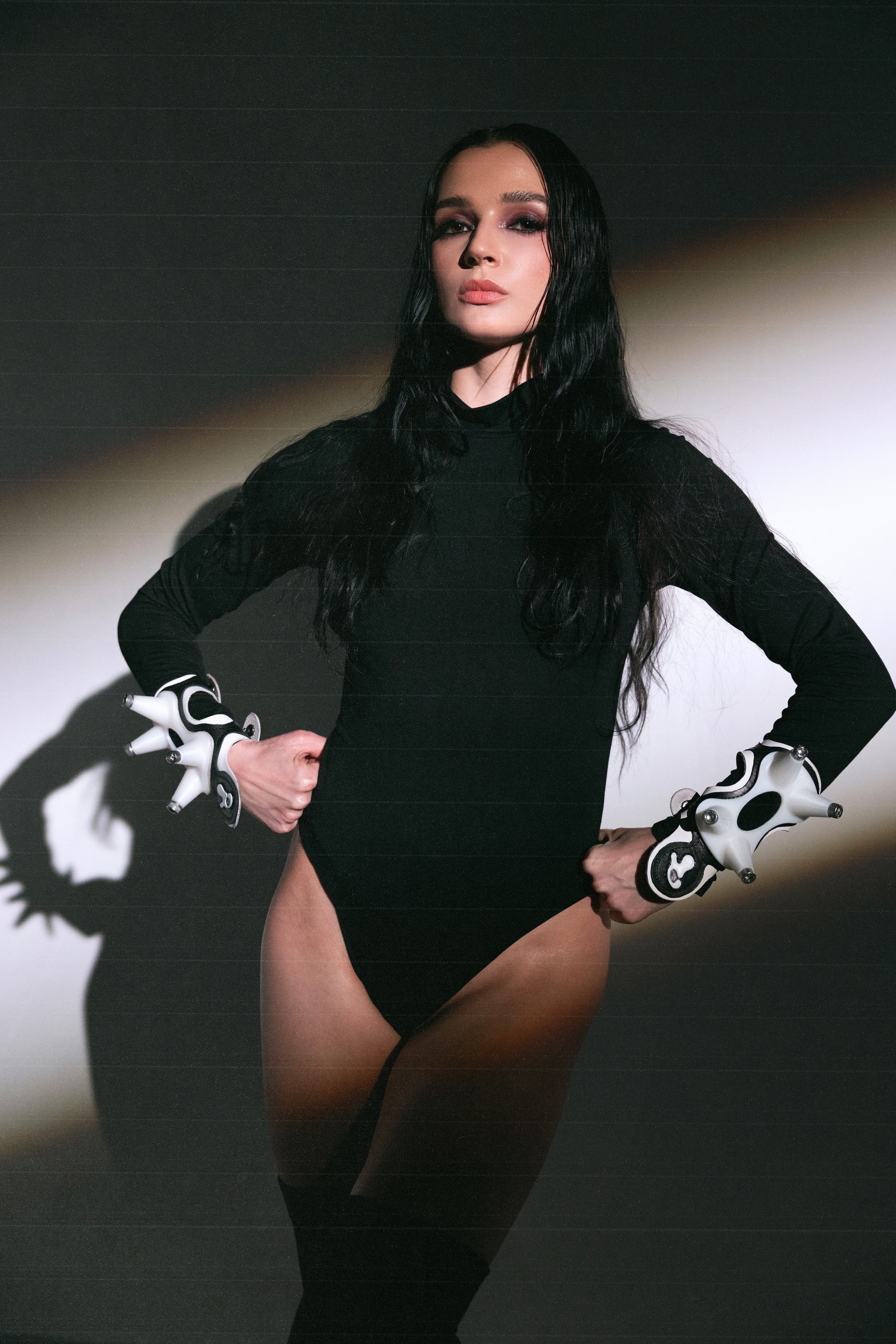 Across all of the visuals for Zig so far for singles "Church Outfit," "Knockoff," "Motorbike," and "Hard," are larger depictions of how much this album, in particular, represents who she is at this very moment. She wanted to incorporate her experience as a dancer more, so she did in "Knockoff." She wanted to represent what it's like to be in the driver's seat of her career, so she put on a slick black bodysuit for "Motorbike" and is steering where she wants to go ("That girl on a motorbike/Going where she wants to [...] / Never checks the rearview.") She's in complete control and the audience are just witnesses to who she is becoming.
"I have had this album for a while now longer than I've had any other albums," she says. "There's quite a bit of time that's elapsed from when it was finished to when it is now coming out. So it will be nice for people to be able to have it in their hands and their ears and feelings. The longer that the music is out, the more it functions like a timestamp for me. When I'm playing the songs live I'm thinking about the audience and thinking about sometimes the headspace I was in when the song was conceived or recorded — sometimes tapping into that emotion to bring it to the present tense which doesn't happen every time. After [an album] is released, it's a closed chapter."
As she looks to the future past the release of Zig, Poppy isn't really wishing anything for herself as apparent on "Prove It," the album's closing track. On it, she sings "I got on one to prove myself to but me." It's a striking proclamation. "It feels very much where I am at the present day — I'm just trying to prove myself to myself. I don't think I owe anybody anything. I just owe it to myself." Instead, she opts to focus on her fans and what she wishes they take away from the album. "I hope Zig is something they can return to and feel like they can take over the world. I only want to manifest peace and power to create anything that they dream up that will add to the world."