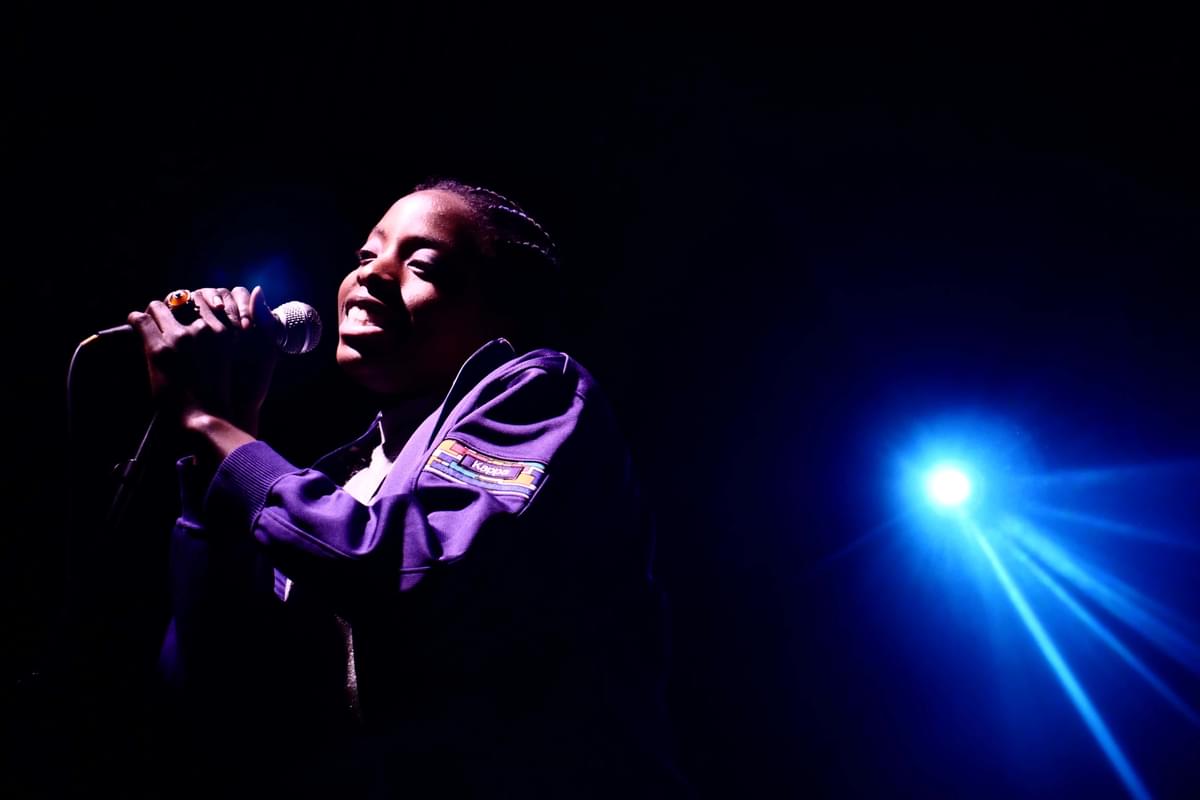 Pop-Kultur's 2021 lineup is proof that pop culture comes in many forms.
19 August 2021, 10:00
Running from the 25th to the 28th of August on the grounds of the Kulturbrauerei, Berlin as well as online, the seventh edition of Pop-Kultur brings together a high-respected programming panel to curate a lineup that works across different mediums and formats, all under the diverse umbrella of pop music and pop culture.
Through digital and commissioned works, live performance, talks and readings, artists will tackle post-migrant identities, intersectional discourse, inclusive projects, diasporic narratives, and queer positions, all helping to create a space for mutual exchange. We spoke to some of the artists taking part.
As Mr. Silla, Sigurlaug Gísladóttir creates a tapestry of dream-pop, hip-hop, and synthetic soundscapes. Formerly of the Icelandic collective Múm, she released her second album Hands on Hands in 2019. Known for her visceral and innovative shows, she'll be performing live at Pop-Kultur.
On her influences
"I have to say my most obvious influence is probably the flowering orchid, and the least obvious would be Hvannadalshnjúkur."
On work and life during the pandemic
"It's been peaks and valleys bby! Murder and mayhem, softserve and sweetness. I have learned that light and being able to move around in the shape of a stick figure are important to my brain, and so I have adjusted accordingly."
On her Pop-Kultur performance
"I cannot tell you how excited I am to play this show. It will be my first performance since the beginning of the end of days and I am longing to meet this side of myself to no end! There will be a bunch of new music and lewks and loveliness."
On the Pop-Kultur lineup
"My faves you should definitely check out would be Apex Anima & FRZNTE, I will be excitedly doing their makeup for the shows. Others I am excited to see are Juno Francis, John Moods, Discovery Zone and Ava Vegas to name a few."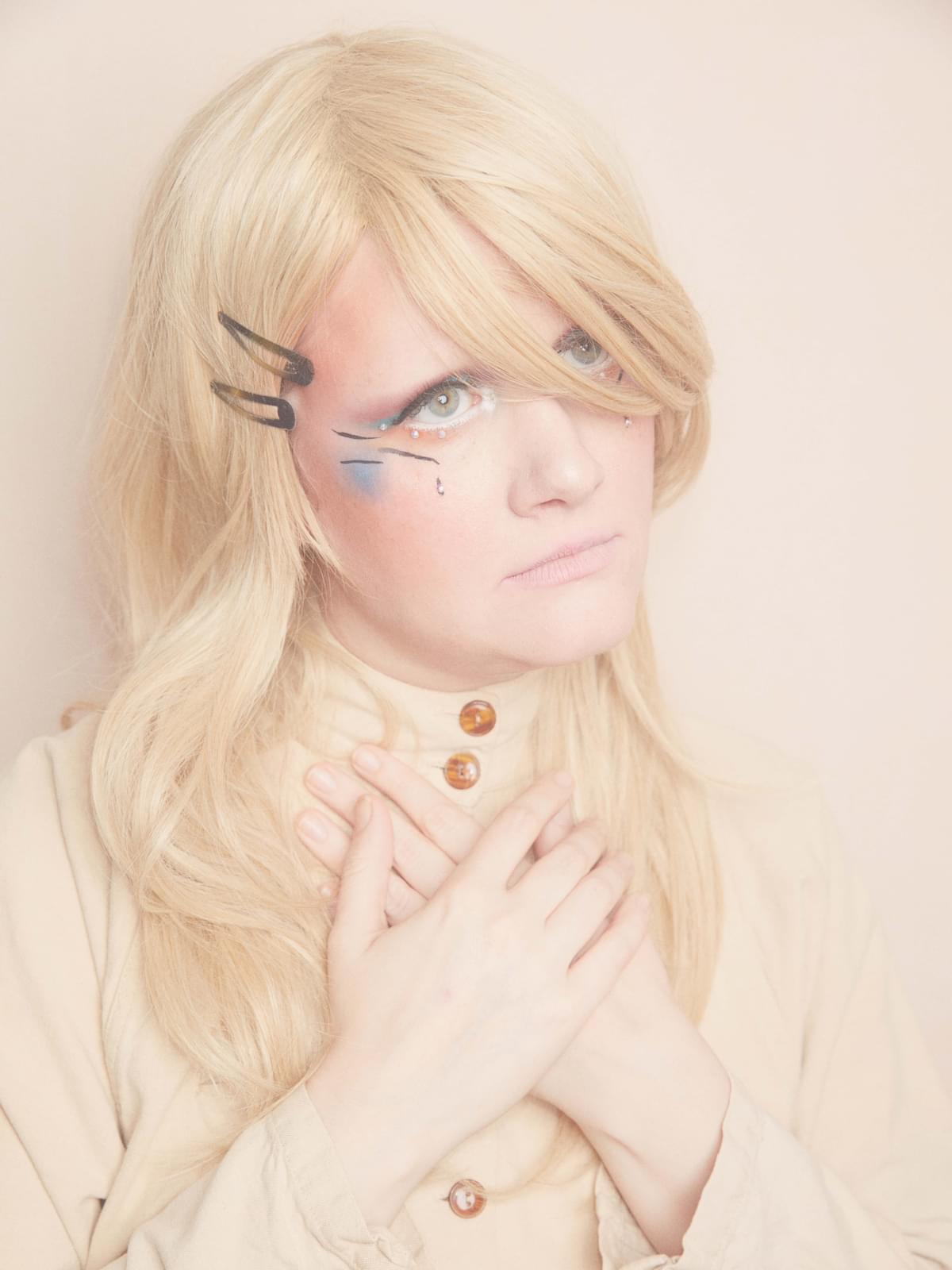 Berlin-based and Bulgarian-born singer, songwriter and producer Denitza Todorova is the epitome of the DIY scene. Blending genres and influences and working with collaborators like Sean Nicholas Savage and Eyedress & Rhxanders, she's picked up international acclaim. She released her second album If It's Written in 2018 via Berlin's Mansions and Millions label. She plays live at Pop-Kultur.
On her influences
"I guess as a form it's inevitable that 90's pop/R&B songwriting influences me most, because this is when I was growing up and have been initially formed by music and its imprint on me - while obsessing over Mariah Carey and Destiny's Child on MTV. Otherwise I don't know if King Krule and Abra being my favorite musicians these days is connected or somehow "obvious" to the ways I have been playing chords or producing beats recently. Also I realize that my friend Erlend Øye has had a big influence on the ways I have been working lyrically and vocally throughout the years. He's a songwriter I look up to, and I value our communication and friendship a lot. Over time he has given me a lot of priceless realizations about working with lyrics and with the mind in general."
On work and life during the pandemic
"Writing in the pandemic was a scattered experience. It made me turn more into producing on my own at my home studio. Because life on a social level was not really happening, I had to work from some kind of an emotional reservoir, which began to feel more and more empty with time. A light at the end of the tunnel was a music residency in Southern Italy I was lucky to participate in last year, and to collaborate with a group of talented artists like Eva Geist and Jolly Mare. Also, I'm glad that we got to make a dance song with my friend and favourite producer Lauer - "Make It Stay", which is being played a lot this summer. I also wrote and produced new solo songs which will come out very soon!
"The pandemic totally shifted my perception of time and work-related pressure. Like for many others, this period felt like a vacuum. It made me recalibrate my connection to myself and what I do, in the context of the global existential and financial crisis. I guess I learned more about what I truly value and that the best things in life to strive towards are sun, tomatoes and good friendships."
On the Pop-Kultur lineup
"I am looking forward to seeing Albertine Sarges, Discovery Zone and Erika De Casier. The first two are colleagues and friends from Berlin whose music I follow and like."
Her future plans
"I will be putting out new music that I made in the pandemic this fall, and will hopefully play a few shows around that. I am participating in the international initiative Keychange, as well as in a European songwriter program, and will be heading to some workshops and meetings next month in Lissabon and at the Reeperbahn Festival in Hamburg. I am also involved in the organization and curation of a music residency next spring, which is exciting. Also, I will be working on new features and on my next album, after my upcoming release, and will pray for no more lockdowns."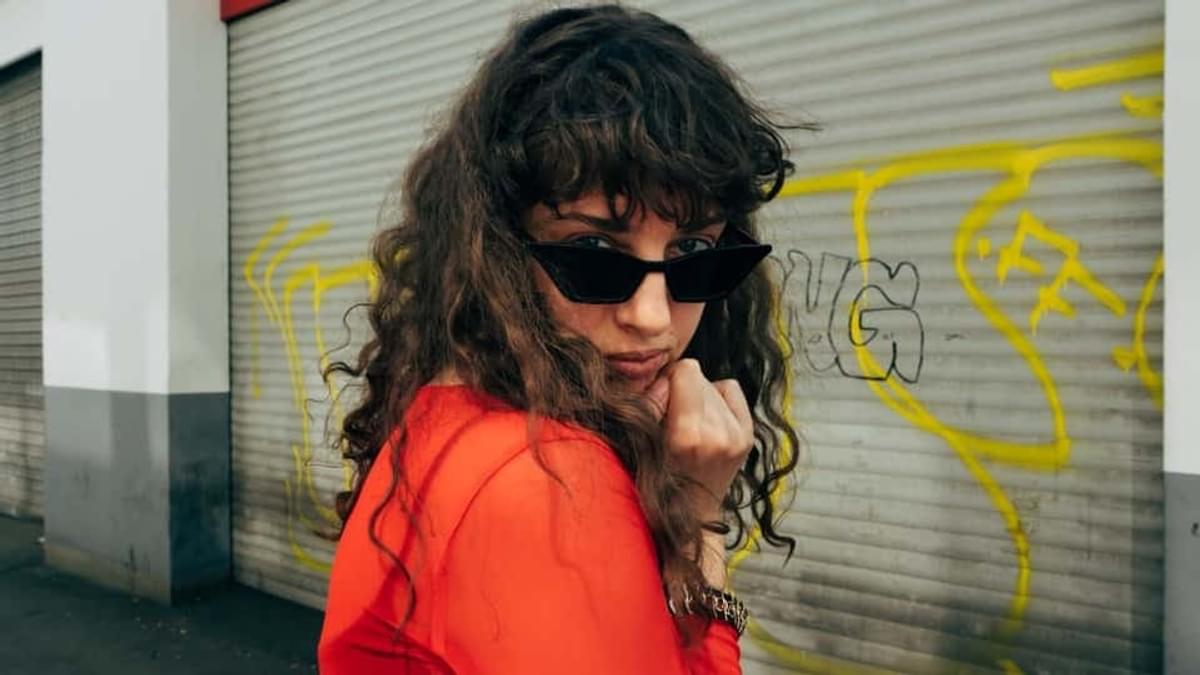 Based in London and originally from Rome, Shunaji is an avant-garde producer, rapper and singer, mixing elements of hip-hop and trip-hop with jazz and neo-soul. Picking up critical acclaim from the UK independent scene, she's played festivals around the country and into Europe. Shunaji will be performing alongside Night School Berlin, a platform and event series with a cross-generational, intersectional audience aiming to empower underrepresented voices.
On her influences
"My influences are from the hip-hop and neo-soul crossover, think 90's afrocentrism from Jungle Brothers and Native Tongues, to De La Soul, Bahamadia and Digable Planets. Then again, Erykah Badu, Robert Glasper, crossing over trip-hop moods via Handsome Boy Modeling School, Lovage, Tricky, Portishead, and Air.
"Less obvious influences are from genres that you wouldn't necessarily place my music in. I'm a psychedelic, alternative rock and folk baby as well as a hip-hop head. My musical knowledge started in the rock, folk and blues arenas. I love crossovers and "impurity" in art, so I'm always open to broad influences."
On work and life during the pandemic
"Writing music during the pandemic has been easier from a creative point of view. I've so much to say about this experience, especially as someone who directs their energy towards sociopolitical consciousness raising. On the other hand, the practical side of motivation and direction-setting has been more challenging due to the uncertainty in the music industry, especially around live shows.
"I've learned that I'm happy and blessed when I don't compare myself to other people. And that I don't want to be a slave to social media. The way social media kicked off during the pandemic made me realise how dependent we are on derivative thinking, emulation and external validation. Now I appreciate that social platforms are most beneficial when they're used out of our own desire, rather than being pushed by the fear of missing out and other negative thoughts."
On the Pop-Kultur lineup
"Dino Brandão is such a vibe! I really like Kuoko, and Nalan's voice and sound are on point. Everyone I've listened to has something to offer and I'm especially excited about my fellow Night School peeps, Queen Who, Palo G and Yael."
Required listening
"I'm really enjoying R.A.P. Ferreira's newest sounds and creative direction. I saw him live in LA a while ago, it was cool! Everyone on the Night School Potluck lineup deserves a shout out. Also check out some artists from my ends: Sans Soucis, Plumm, Amahla, VEDA BLACK, O. The Band (fka TOE) Elheist and the likes making all sorts of sonic moves!"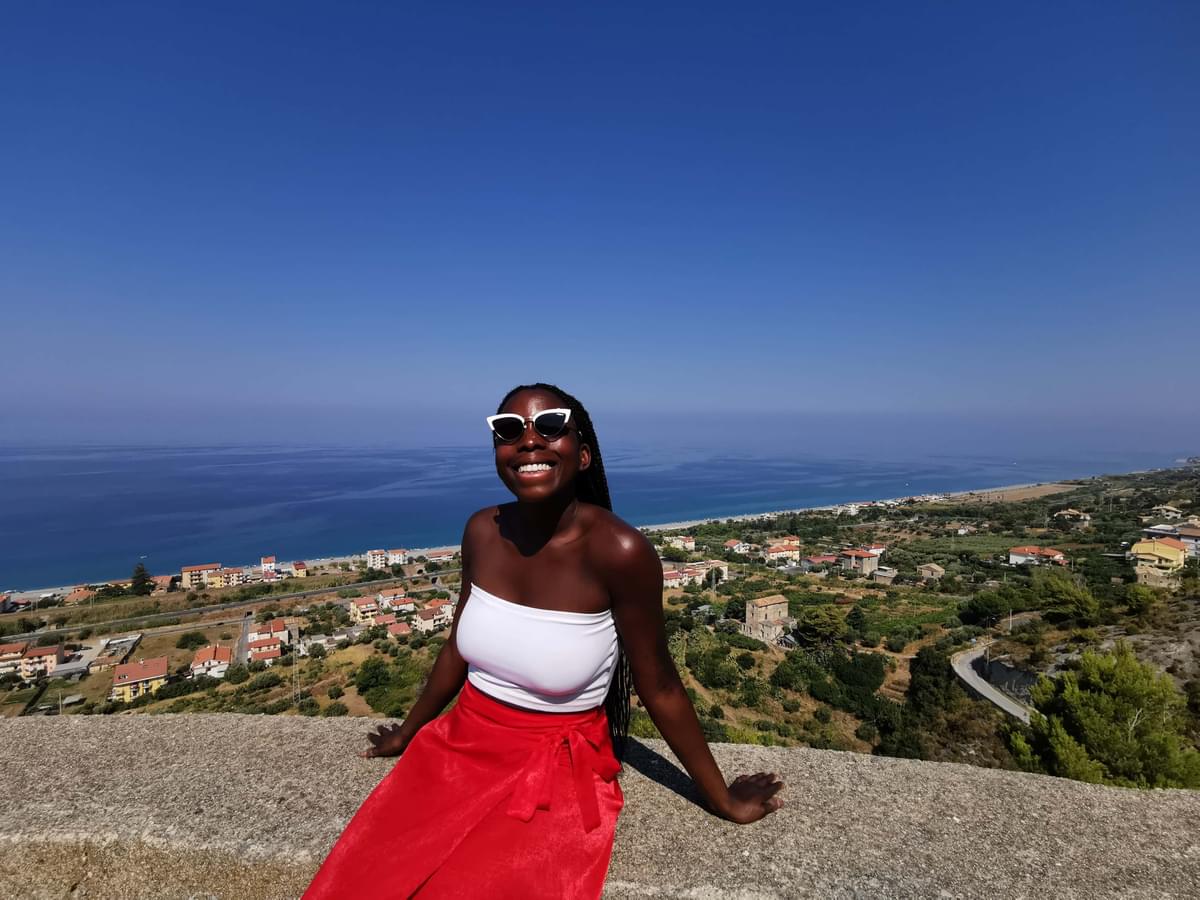 With her idiosyncratic and inspirational take on RnB and neo-soul melted pop, Paris-based NORAA's music centres on interpersonal relationships. She released her debut EP Mixed Feelings in 2019 and also penned the track "Little Something" for Sting's Duets album, which he performed with Melody Gardot. She plays live at Pop-Kultur.
On her influences
"My most obvious influences are probably Lauryn Hill and Michael Jackson. Lauryn Hill's album actually made me want to grab my guitar and write songs. Micheal Jackson's Thriller was my first record and even though I was only five-years-old when I got it, he truly opened up a whole new world for me and sparked my passion for music.
"Less obvious are probably African artists like Habib Koité or Mulatu Astatke. I grew up in a multicultural household and my father - who is from Chad - would mostly play music from East Africa. Even though I clearly don't do Ethiopian jazz for example, my way of singing and writing will forever be influenced by that sound and their melodies and rhythm."
On work and life during the pandemic
"I was lacking my usual sources of inspiration which are traveling and encounters with people, but I decided to not push myself too hard and accept that there are phases where my output is not as big as usual. Since 2019 was a very busy year for me, I eventually accepted that I should maybe put my focus on other aspects of my life for a little while.
"For me, it didn't take a pandemic to finally be able to spend time with myself and my thoughts. As an artist, I constantly dig into my feelings and I learned a long time ago that I'm not afraid of being alone. That being said, my main lesson was business related. I finally decided that I don't want to be signed to a major record company anymore. I'm going to be an independent artist, and I guess I would not have made this decision without living through the last eighteen months."
On her Pop-Kultur performance
"It's going to be only my second "real" show since the pandemic, so I'm really looking forward to this. I just hope to spend a moment of joy and warmth with everybody."
On the Pop-Kultur lineup
"There are a lot of artists that I'm looking forward to seeing live, but if I have to choose one I'd say Layla. I'm not into German (speaking) music in general, but I really love her project and her sound."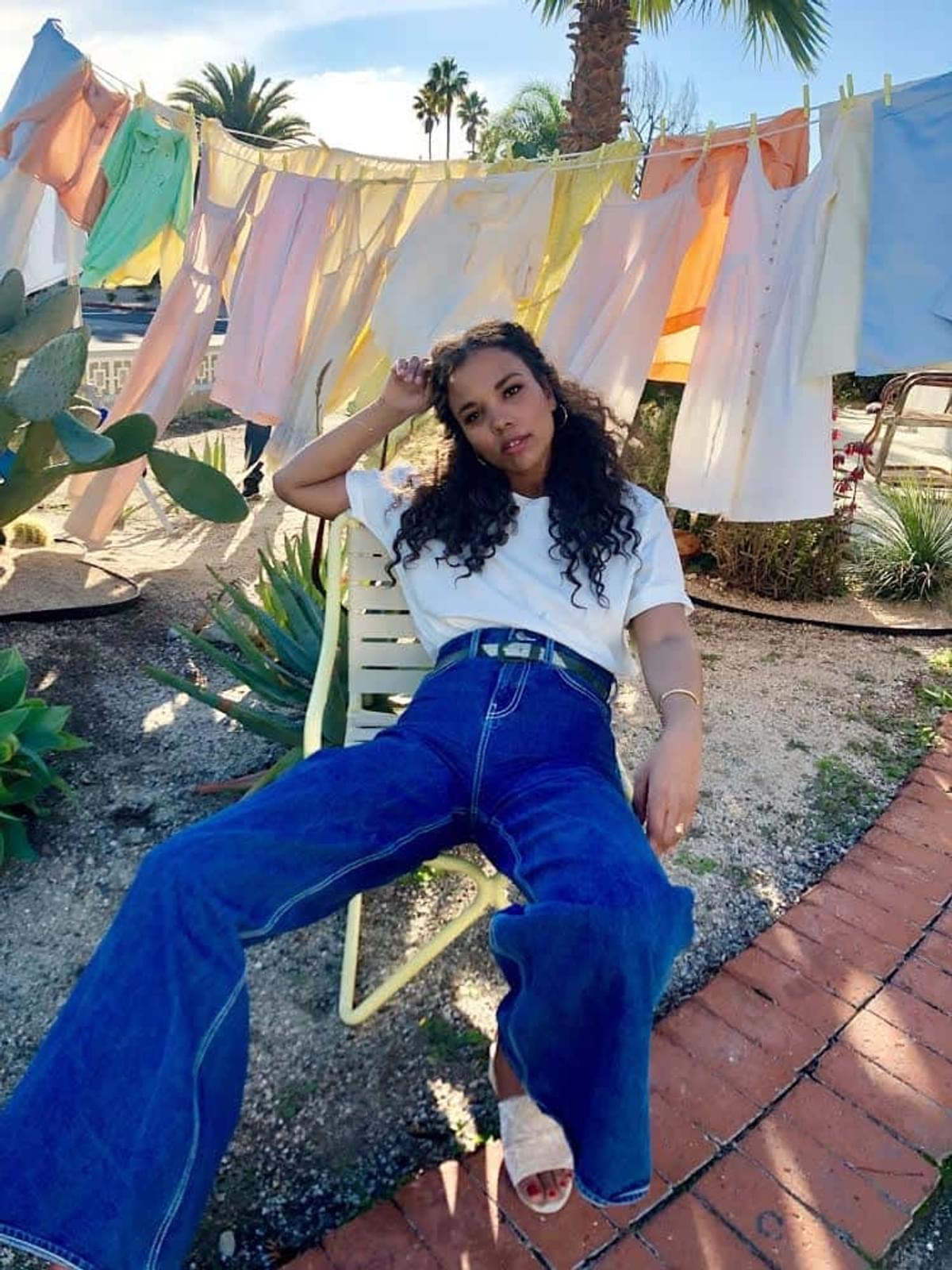 ILYICH is a semi-fictional space traveller of ambiguous origin who describes their sound as a "heart portal". They use sound, rhythm and elements of visual art to explore internal dimensions and as a communal healing tool through live performance, sound sculpture and contextualised performance lecture. ILYICH performs the commissioned work Grounded Outer Space People at Pop-Kultur.
On their music
"People on Earth are more and more aware of waves, vibrations, and frequencies of higher coherence than that provided by human language. Intelligence is sonic. Listening is an individual and collective choice that you are making right now. Not listening is a choice also. When the compositions slowly began coming through, each of them felt like an entity, a living organism on its own accord. One note remembering itself. Through time and space we are experiencing different aspects of this one note."
On work and life during the pandemic
"One of the two most giving elements of the current pandemic is a strong push inwards and a momentary feeling of synchronicity with a larger planetary ecosystem. Especially because of the omnipresent challenges, the instability of the current moment and the inability to plan long-term, the necessity to listen and to work intuitively sharpens and comes to the forefront. Many artists are faced with the fundamental demand of giving up self-centredness, getting out of their own way and rethinking their contribution and the overall relationship with music. From this vantage point, writing, making and being with music shifts into the domain of the non-rational, mysterious in which the force of sound is shared to levitate all sentient beings in peace, health and happiness.
On their Pop-Kultur performance
Pop-Kultur Festival is a unique coordinate on ILYICH's trajectory as it introduces a new spaceship crew, joining ILYICH on this planetary adventure. Grounded Outer Space People is a transient ensemble of beings in sync with this world, yet clearly not from here. ILYICH and Grounded Outer Space People will disperse themselves among the festival-goers, with various spaceship modules as a decentralised soundsystem. Electronic sound with soul, jazz and house influences, poetry and sonic narratives interwoven by ILYICH welcome guests to ground themselves in traveling inwards and simultaneously going far out and far beyond.
On the Pop-Kultur lineup
"It feels very special to contribute to the Pop-Kultur Festival and to cross paths with many more pilots moving in great resonance. To name just a couple that ILYICH is really listening to: Dain Fadinzt, Les Trucs, Floyd Lavine, The Freak de l'Afrique, K.ZIA, Kuoko, Mandhla and NORAA among others. Also definitely don't want to miss the premiere of the film ADIKORO – Women in Music – Ghana, by the one and only Pamela Owusu-Brenyah! This will be a very special one!"
Pop-Kultur 2021 runs from the 25th - 28th August. For tickets and more information visit pop-kultur.berlin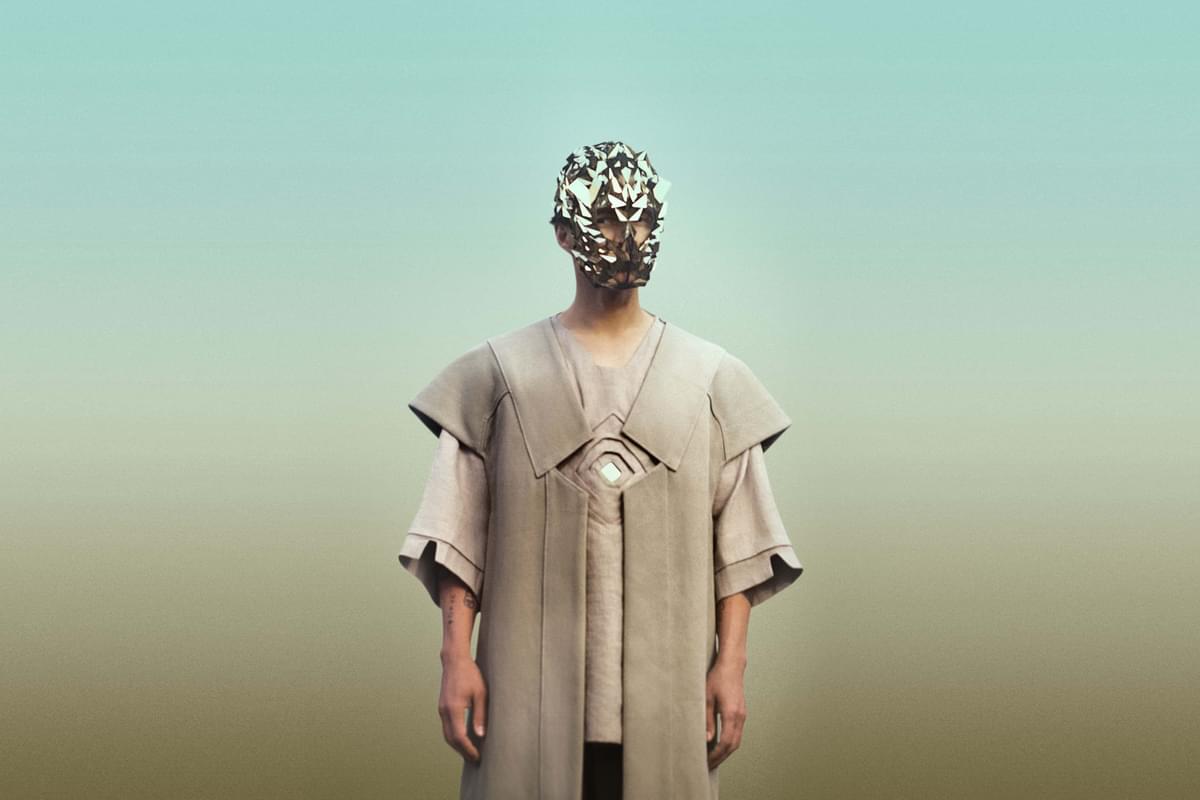 Get the Best Fit take on the week in music direct to your inbox every Friday