Pom Poko's name is taken from a Studio Ghibli movie - and is a nod to the hyper-surreal fun and kindred energy. channelled by four crazy Norwegians who came together as students to make some of the most inventive music coming out of Scandinavia right now.
Fronted by frenetic vocalist Ragnhild Fangel, backed up by the stuttering rhythm section Jonas Krøvel (bass) and Ola Djupvik (drums), and completed by the incredible guitar talent of Martin Miguel Tonne, the four-piece are a joyful force to be reckoned with. I meet Tonne and Krøvel at Trondheim Calling where they're playing the most anticipated set of the festival. Three of the band studied jazz here but they met before that at college and came together initially as a noise trio. Hired to play at a literature festival in late 2016, they added vocalist Fangel to the line up and speed-wrote songs for the show - more punk than jazz - recording one of them afterwards. They confess to having little ambition for the band back then and it's only now - with their debut album freshly dropped - that they're thinking about the future.
"We first played at Trondheim Calling two years ago," Tonne tells me. "We had just started out really, and it was one of our first concerts and then the ball started rolling and we understood that we could be more ambitious than we thought. We just made songs really fast and recorded them and put them online."
The band - now all in their mid-twenties - certainly don't see their music as having much in common with the "Nordic, frozen pop sound" (as they describe it). "I think that's a trend that's gotten out of control. It's so insanely boring. We want to do something that's not like that at all," Tonne told Interview magazine early in the band's career. Instead, their DNA sees playful math-funk improvisation colliding head on with post-punk spikes. It's ayed sic that sounds contemporary, replaces pretentiousness with fun, and really comes to life on stage. They're a band made for 2019, a year when punk in all its forms has come to save guitar music.
Birthday is the band's debut album, released via Bella Union. "We met them at By:Larm in 2017," Tonne says. "Simon (Raymonde - Bella Union founder) was there giving a speech. Bella Union was one of the labels we really wanted to impress. There was a line-up to him after his speech of people waiting to give him their record and we waited and met him. We have friends on the same label - (Oslo five-piece Broen) so that helped!"
Most of the songs on Birthday were already in demo form by the time Bella Union heard them. "We spent quite a lot of time on those demos," says Tonne, "recording them one at a time in our rehearsal space and then getting someone else to mix them so they'd sound better." Moving to a proper studio to record the album proper, they cut each song live to avoid using a click track and retain the energy of their live shows. "There are some things that are just really hard to do if you have to use a click track," says Tonne. "The way we did it, the music was more fluid."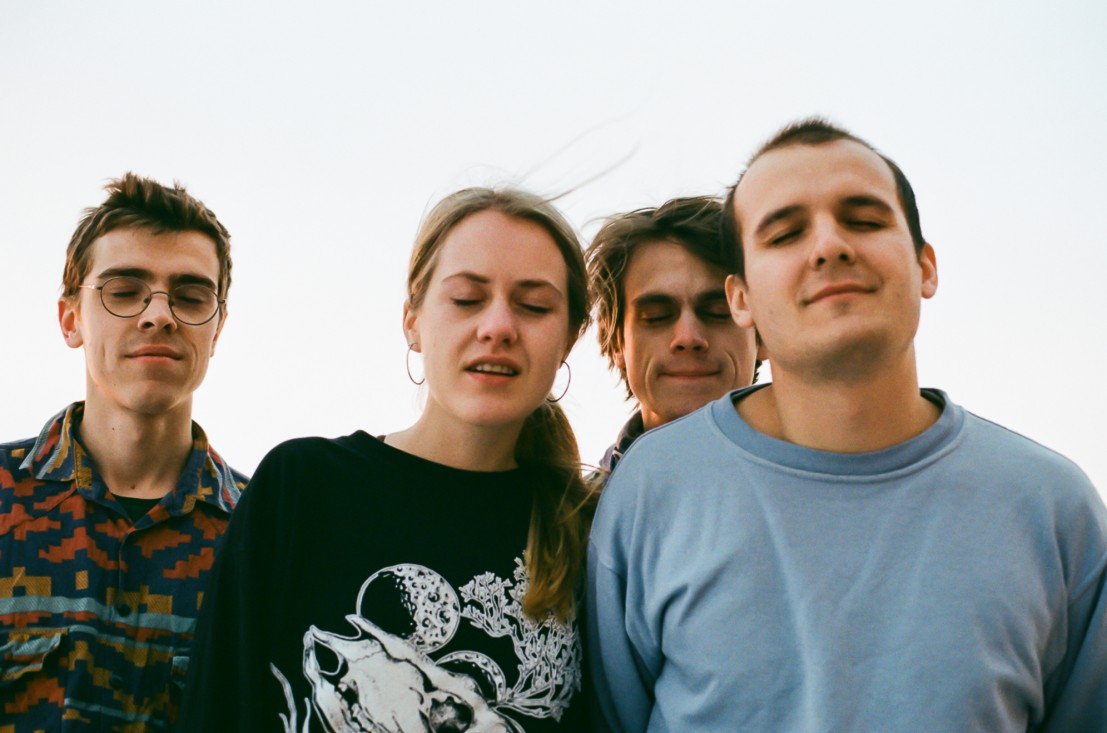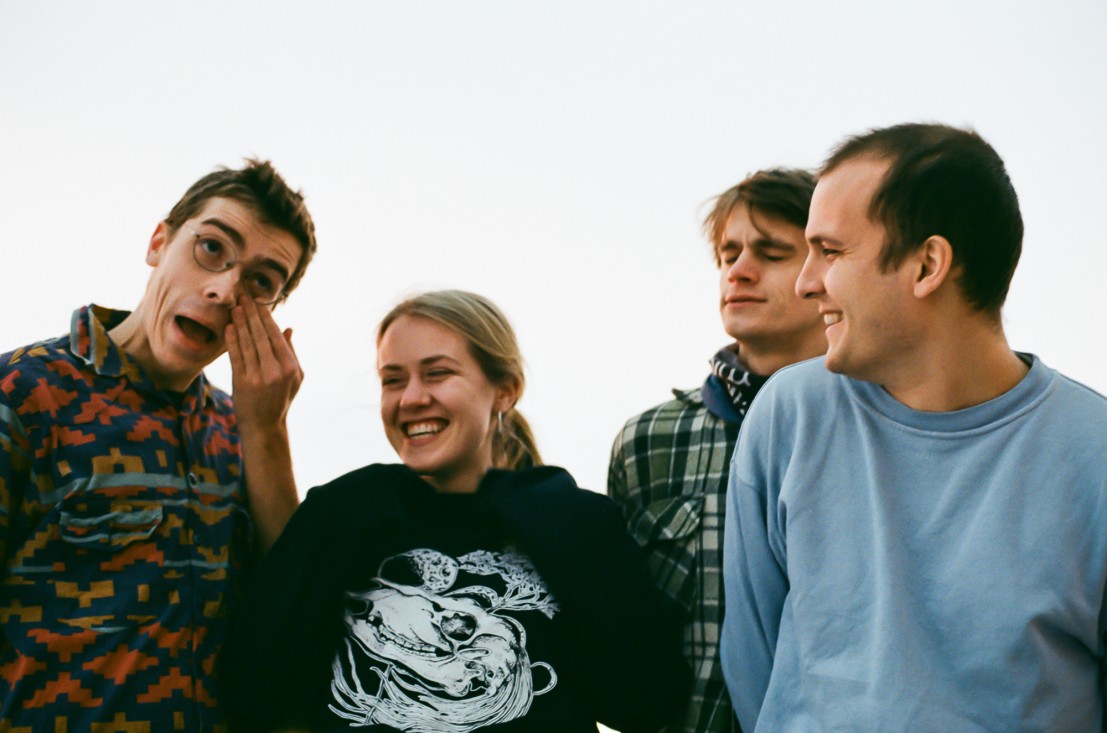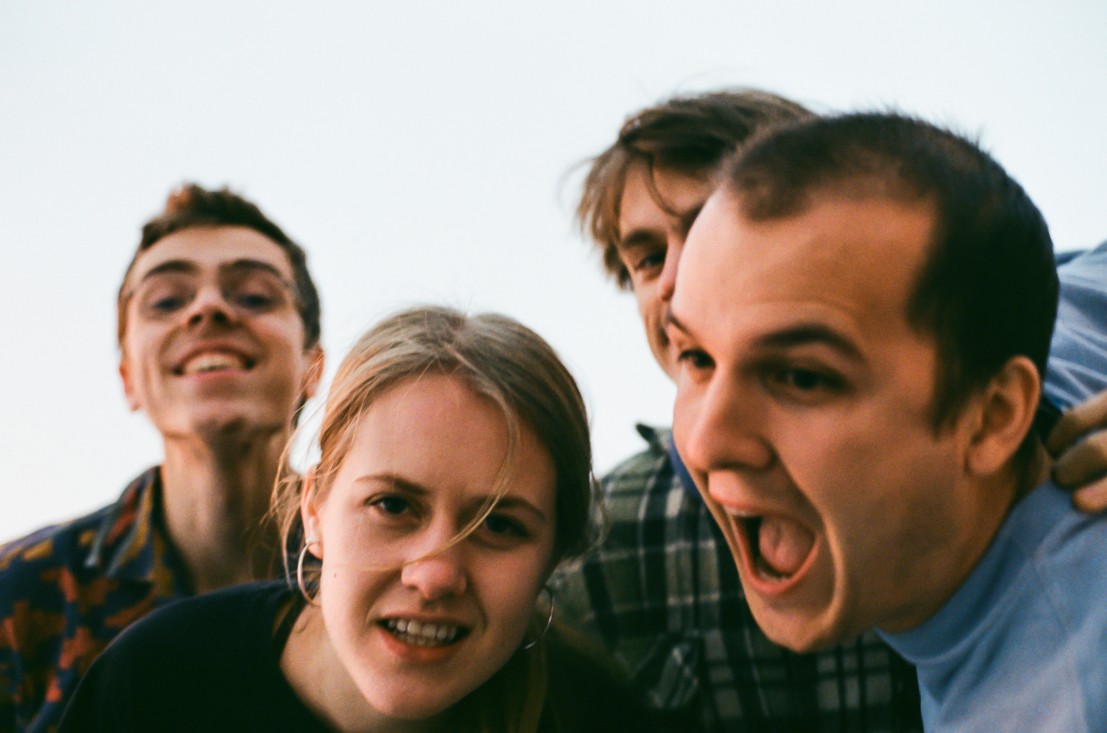 "We had so many songs when we went into the studio," explains Krøvel. "Maybe 18...it would have been such a long album with them all. We just recorded the best songs."
"We had a priority list," adds Tonne. "We had some idea about how the songs would turn out but some songs never made, it...they're just out in space now..."
The band has found audiences in the UK more receptive to their sound than they expected: "People are more outgoing and interested when experiencing music in Britain than in Norway - and all over Europe," says Krøvel. "We played a show in Brighton on a Monday in Brighton," adds Krøvel, "and if that had been in Norway nobody would have been there. People stayed for us even though we were the last of three bands coming. I wish we had more of that culture in Norway."
Finally catching their breath now the album has dropped, Krøvel and Tonne say they're excited about a more controlled process for the next album, however far away that is. "I think we really want to be able to, when we feel like it's times, release something as quick as possible. And not wait 18 months next time," Tonne says.
Birthday is out now via Bella Union. Pom Poko plays End of the Road Festival at the end of August.