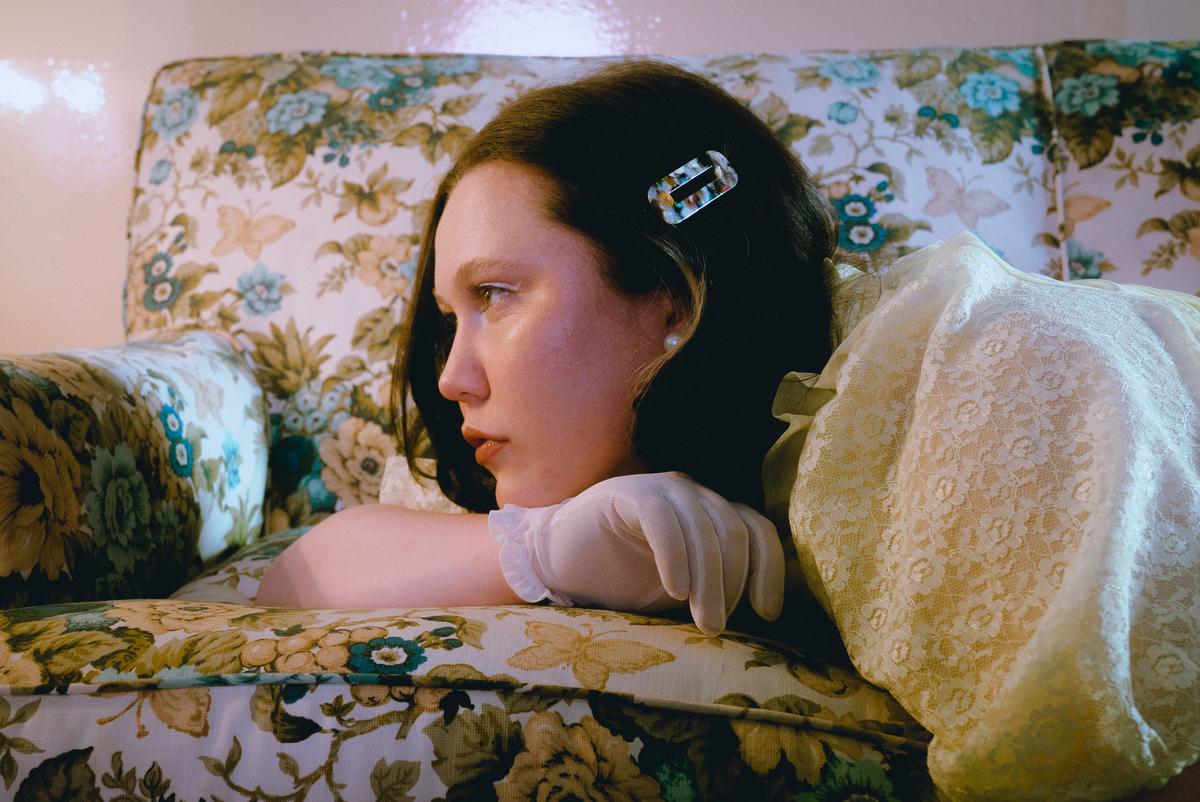 On the Rise

Penelope Scott
17 November 2023, 14:14
From political science major to generation-defining commentator, the ascent of Penelope Scott is balanced with intellect and awareness.
"Music has always been a fun thing that I like to do," smiles Penelope Scott from an indistinct room somewhere in the United States. "It had never been something that I really studied in great depth in school. I was doing a lot of musical extracurriculars, but I was never a music theory person."
Deeply private, articulate and considered in her replies, Scott isn't the type of artist you'd expect to have blown up on TikTok. Across her posts there are no over-shares, no day in the life or personal observations to camera. But in her music she delivers dark wit, satirical commentary and a Gen Z perspective that's addictively relatable. So much so, it's won her widespread critical acclaim and hundreds of millions of streams.

Releasing new EP Mysteries For Rats today, it's a hyper-pop response to her recent Girl's Night EP, the two paired in both their contrasting tone but connected sentiment. They also showcase Scott's awareness of her audience and the musical journey that's brought her to a position that evades easy genre labels.
Scott was raised on the West Coast, music playing a big role in her upbringing. On her mum's side, her grandmother played the piano and organ and her grandfather taught band. She took piano lessons from around the age of nine until her mid-teens. "My mum was very big on the idea that I should learn an instrument when I was growing up, so she pushed hard for me to learn piano," she explains.

In his youth, her dad had dabbled as a roadie on tour, picking up experience on the technical side of music. "When I got interested in music, my dad was like, 'We should teach her how to use a microphone.' He was very excited about that," she smiles. "I have very little interest in the mechanics of how to record music but having someone in the family who was a little more interested in it made it slightly less intimidating."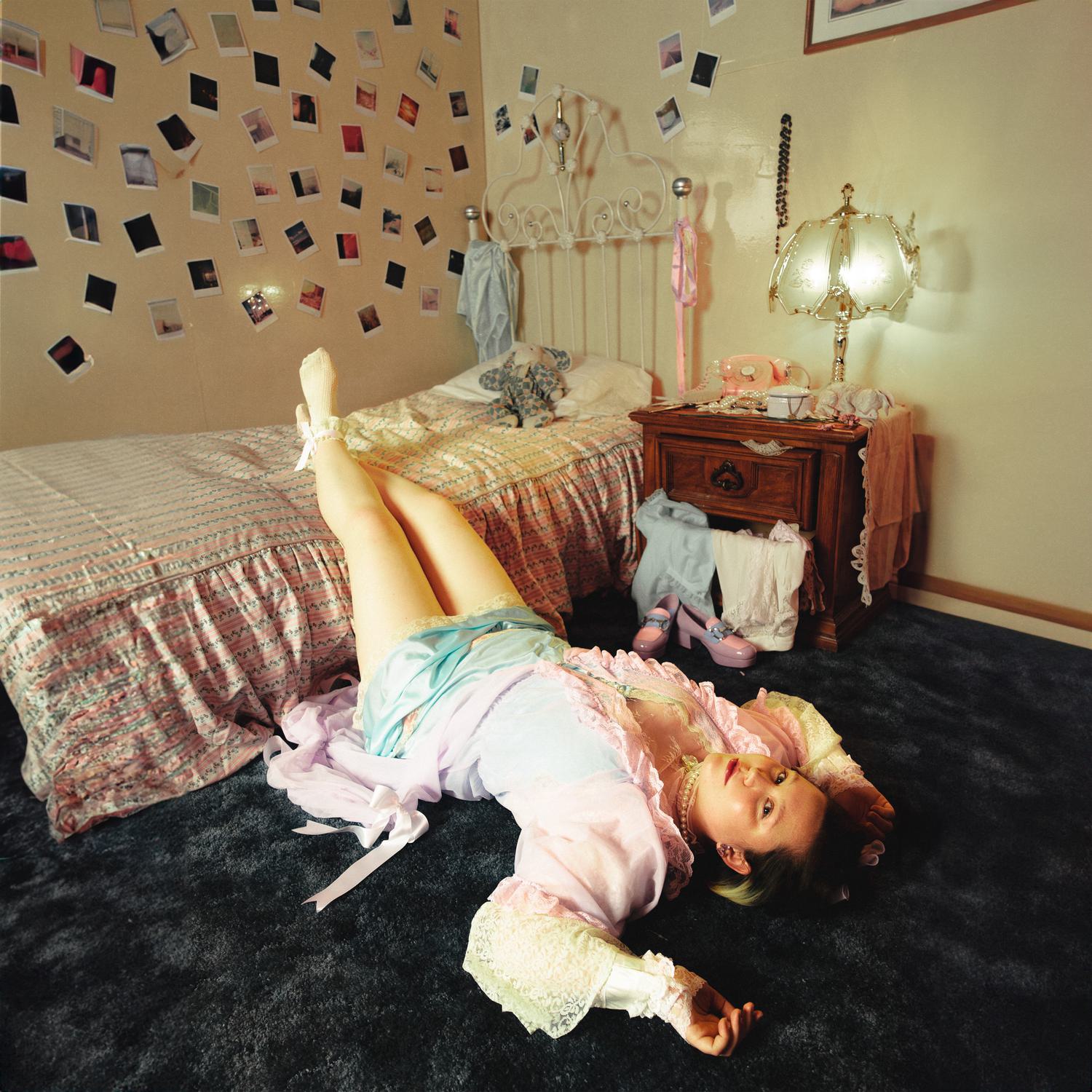 Around their house, a wide range of artists and genres were on constant rotation, from Blondie to Earth, Wind & Fire, Garbage to Depeche Mode. "I think part of what made it cool is that it was all over the place," she says. "I have friends now who will confide in me that they really didn't listen to a lot of music growing up. Car rides were just silent, and to me that's just so crazy, that you would not be blasting a tune literally at all times."

Then there was Muse, as her mum's passion for Matt Bellamy's technical symphonic stadium rock collided with her own love of Twilight. "You have these operatic vocals and a total guitar shred," she says. "I think that was one of many little bonding things, having pop culture represent the music I was already listening to. I was like, this is a cool thing. Music theory isn't boring and hard, it actually does something."

In her mid-teens, Scott dropped her piano lessons and began to teach herself pop songs by ear. After graduating, she took a place at college studying political science with a view to one day work in proximity to politics. Music was still a pastime and passion for Scott, joining the college choir and learning the guitar. "I was never particularly good at guitar, I'm still not good at guitar, but I tried to pick it up when I went to college because you can't have a full grand piano in a dorm," she laughs.
Two classes had a direct influence on her new path. Through her new major, she took a philosophy of language class, studying theories on grammar and syntax and their relationship to music. Then, in her senior year and on the cusp of the pandemic, she enrolled in a music production class.
Originally, the course was set out to use tools on campus, but as the lockdown set in, the outline was switched to working remotely using the free software LMMS. "Pro Tools is the major software that I use today, but Pro Tools is so difficult to do something simple. There's so many choices you need to make, whereas LMMS is the opposite," she explains. "It's so easy to make, just something, because it's really restrictive. That's the software that I originally wrote most of Public Void on."

Released in the summer of 2020 Public Void followed on from Scott's two mixtapes, Junkyard and Junkyard 2, scrappy but promising collages of songs. An adept collection that showcased her natural talent, Public Void took her writing and production a leap further and catapulted Scott further into the mainstream with tracks like discordant pulse "Rät" and haunting chronicle "Lotta True Crime."
She began sharing her short songs on TikTok, quick clips shot in her room. One such track, "Sweet Hibiscus Tea," instantly connected, its delivery honest and direct, its lyrics just the right balance of self-deprecating and relatable. Its quick success also caused Scott's outlook to shift. "I was getting a little burnt out both with actual politics and also with the work associated with being a political science major," she says. "It wasn't until I had a career in front of me in music I started to be like, well, I don't need a career in political science. I ended up switching to philosophy and that is when I started getting into abstract topics that were not immediately applicable to a career in politics."
A tongue-in-cheek ode to Elon Musk, it was "Rät" in particular that grabbed attention with its quick wit and poetic vitriol. After going viral the song climbed into the top thirty of Billboard's Hot Rock & Alternative Songs Chart. "It happens really fast when people online start to pay attention to you," says Scott. "Being a private person on a platform like TikTok, there's a real drawback which is that I'm not really built for a ton of sustained interaction with that many strangers. I've been really fortunate to set a lot of boundaries early. You need to prioritise your own safety to some degree. I'm not a bad person just because I can't meaningfully interact with thousands of people at once. That's actually fine."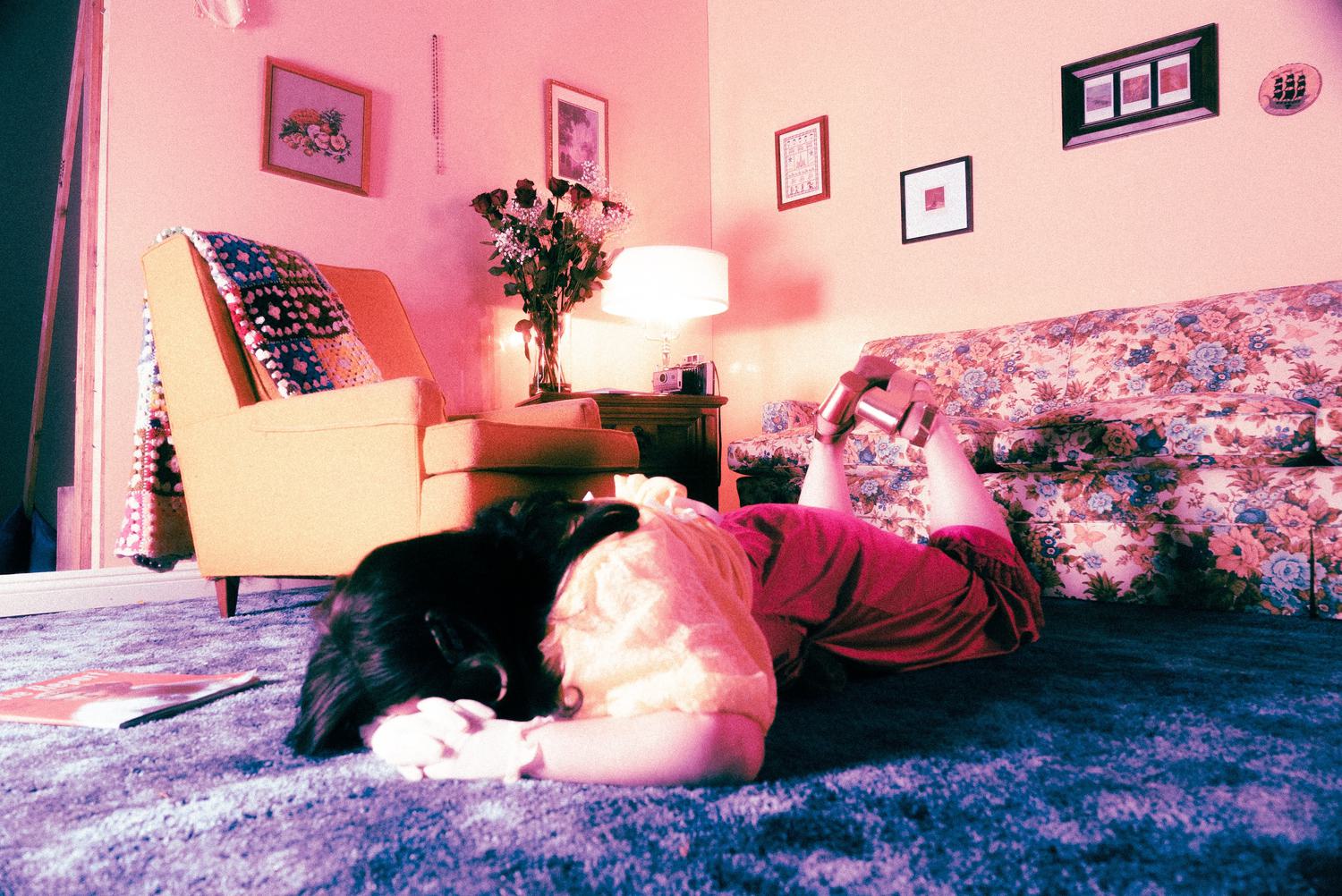 Scott's explosion into popularity also came while lockdowns were still in force, an experience she found bittersweet. A large draw of her music comes from her knowing lyricism; curt observations and biting witticisms that she casts over pulsing hyperpop or stripped bare piano. But as her profile continued to rise, the abstract joy of her music collided with growing interest in her. "I think a lot of people online want to fully understand the art they're consuming and they're trying to find out what everything in a song means," she says. "I think that's a normal impulse but part of what makes art good and meaningful is that you're allowed to speak about personal things as an artist and have that message come through because the ambiguity is there. Actually finding out every detail of why a song was written and what it means has the potential to detract from the meaning. Sometimes it's better to just sit in the ambiguity."

On her new release, Mysteries For Rats, Scott builds pop songs that explode in melody and ideas but are rooted in introspective rage and fragility. Her subject matter is simple but sharp and sardonic as her compelling vocal jumps from racing wordplay and staccato cadence to heavenly harmonies. There's the jarring chiptune of recent single "Gross" and haunting raw cacophony of "Mexico," while on "Sin Eater" she hooks off-kilter dynamics, angular melody and dizzying construction with traditional pop tropes. It's unique, arresting and very clever.

Released a couple of weeks earlier, Girl's Night showcased more stripped back, organic storytelling with tracks like "Time of My Life" bridging an, albeit idiosyncratic, gap between baroque and disco-pop. "Why are they split into two EPs? One reason is just naturally I thought they were separated in the way that they turned out," she explains. "But another reason is because I believe that the way that music works in the modern social media era, curation is now a service that the artist can offer. Whereas before, if you were buying one CD or record, you would want quantity, now that you can pick the songs individually and put them in your playlist.
"I think being reserved and sorting the songs beforehand by vibe is a way to make the work more pleasant to the listener."