Just one gift from a parent can have a colossal impact on a kid. Its effect can linger, like the nostalgic fragrance that hangs in the air long after birthday candles are snuffed out. For 25-year-old Melbourne producer Lucian Blomkamp, that gift was a violin from his mother Caryl that she'd made herself.
"I still use that violin to this day and my mum actually made me a couple more violins and made them professionally for a while," he says. "I mean she's a very spontaneous person, like in the best way. She's now a hypnotherapist. We actually partially moved to Australia when I was a teenager because of my music. We had lived in South Africa and my mum had some friends who had moved to Melbourne and they were aware of this music school here at the Victorian College of the Arts. It was another notable thing my mum has done for me."
Lucian's voice is calm whenever he speaks about his mum, a stark contrast to the beautifully destructive music he creates as the Caps Lock-on producer, LUCIANBLOMKAMP. "There's a lot of people around me as well as myself. They think I can do it and make a career from my music and tell me not to worry," he says, reassured. The track "Come to Light", from his new EP Motto, actually wrestles with this internal monologue Lucian sometimes has with himself: "Don't tell me it's alright/ just as I hit the ground/ Let you know this ain't over/ Don't think I won't make a sound."
Whether it's Blomkamp's own songs or side collaborations in the electronic and rap worlds, his sound maintains a keen sense of emotional gravity and drama. Darkly-lit bass beats are often blasted through the middle by luminous melodies from piano, guitar, or his melancholic voice. Distortion is a common weapon of choice for vocals and guitar, sharpened and borrowed from '90s industrial rock and late-00s indie electronica. His albums and EPs are austere mixtures of modern electronic genres and styles from the past decade.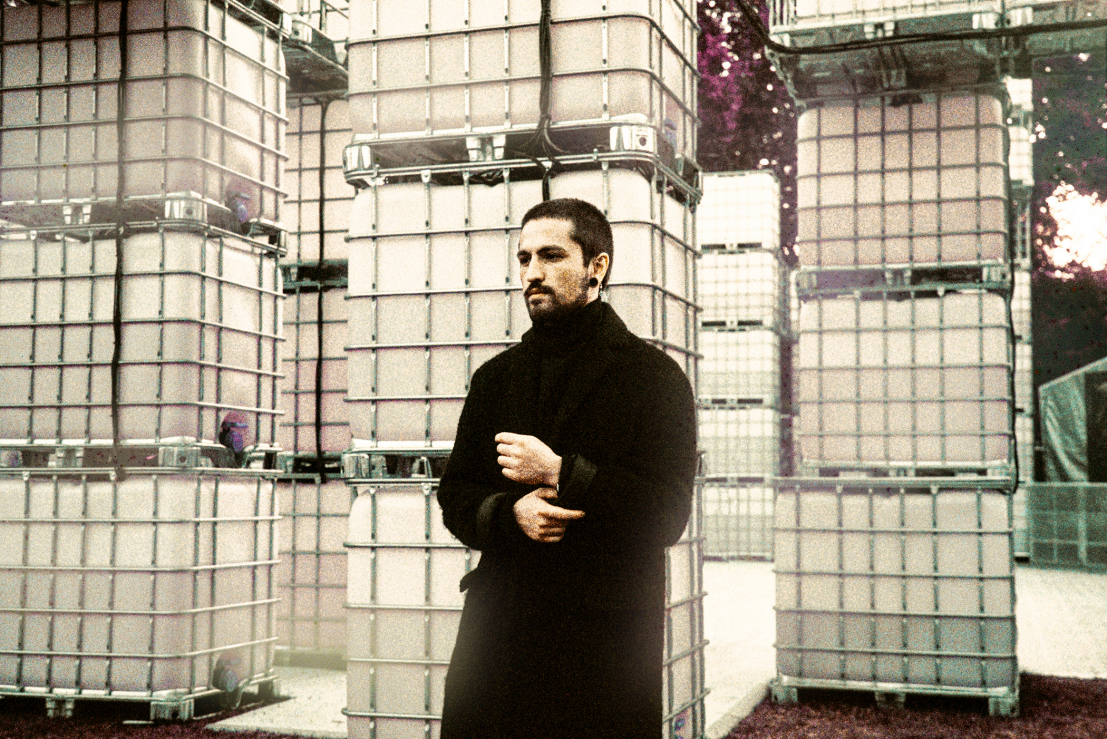 Lucian's chameleonic approach to his craft makes total sense. Creativity runs through the rest of his family. His cousin is the Oscar-nominated South African director Neil Blomkamp (District 9, Elysium, Chappie) and his uncle Paul Blomkamp is a famous post-war painter from Johannesburg. Paul is most famous for his colorful paintings, but he's had an incredible life and almost died from contracting Legionnaires disease after drinking water on a golf course at the age of 30.

Throughout a conversation about Motto, Lucian keeps turning over the feeling that his sense of self-worth is like an eddying body of water that is in constant motion. New musical achievements build him up, as he fights the currents of everyday realities and insecurities. He thanks his mother for this mindset, even when insecurities about his career creep in at the edges.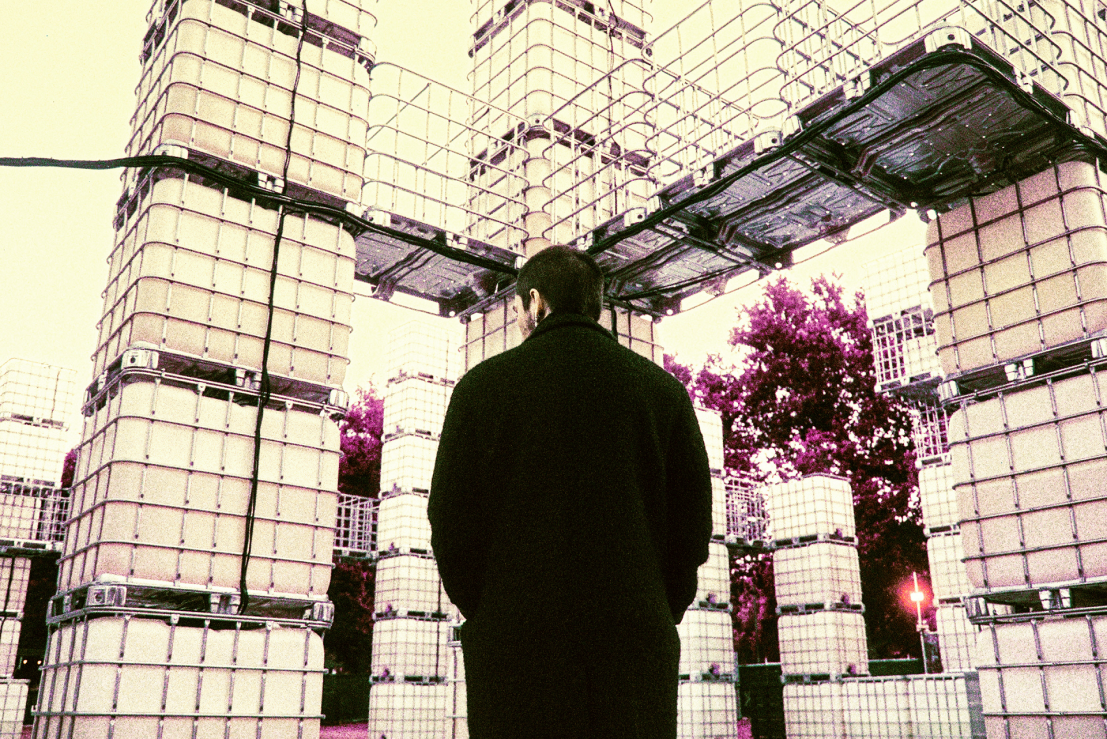 So far in Lucian's discography, the classically-trained musician has released three albums and the multi-part Sick of What I Don't Understand EP suite. The latter tracks his self-realisation: a movement from the darkness of doubt at the outset of the trilogy, to the light at the end of the tunnel, when the artist has discovered his self-worth.

Motto is Lucian's most succinct and thematically united release so far. It shows him as one of many modern producers that have been influenced by an aftershock created by Nine Inch Nails, a seminal artist that Lucian admits he hasn't really listened to but knows the impact of. "It's almost more that [Trent Reznor's] musical identity precedes him," he notes. "Yeah, there's definitely been an influence, especially after he went into film. [Reznor's influence] goes beyond just like electronic music and musicians, like, you can see there's others that have kind of taken that [sound] and done their own thing with it."
For Lucian's more direct and moody influences, he notes Interpol, Oneohtrix Point Never, Shlohmo, Nicolas Jaar, and Arthur Russell. "I do a really bad job with keeping up with modern music these days," he laughs. "I just really want to focus on making my own music. It's really just all or nothing for me and the music is my life."
Lucian has been busy in the studio instead, paying his bills with many production/writing credits that fanned outwards after 2014's minimally-produced album, Post Nature. "Playing shows is a real love/hate thing for me. I prefer collaborations and working on new productions," he says. Over the past few years, he's worked with the likes of 6LACK, Moss Kena, Jeida Woods, Clams Casino, and British producer Kurtis McKenzie (formerly known as The Arcade).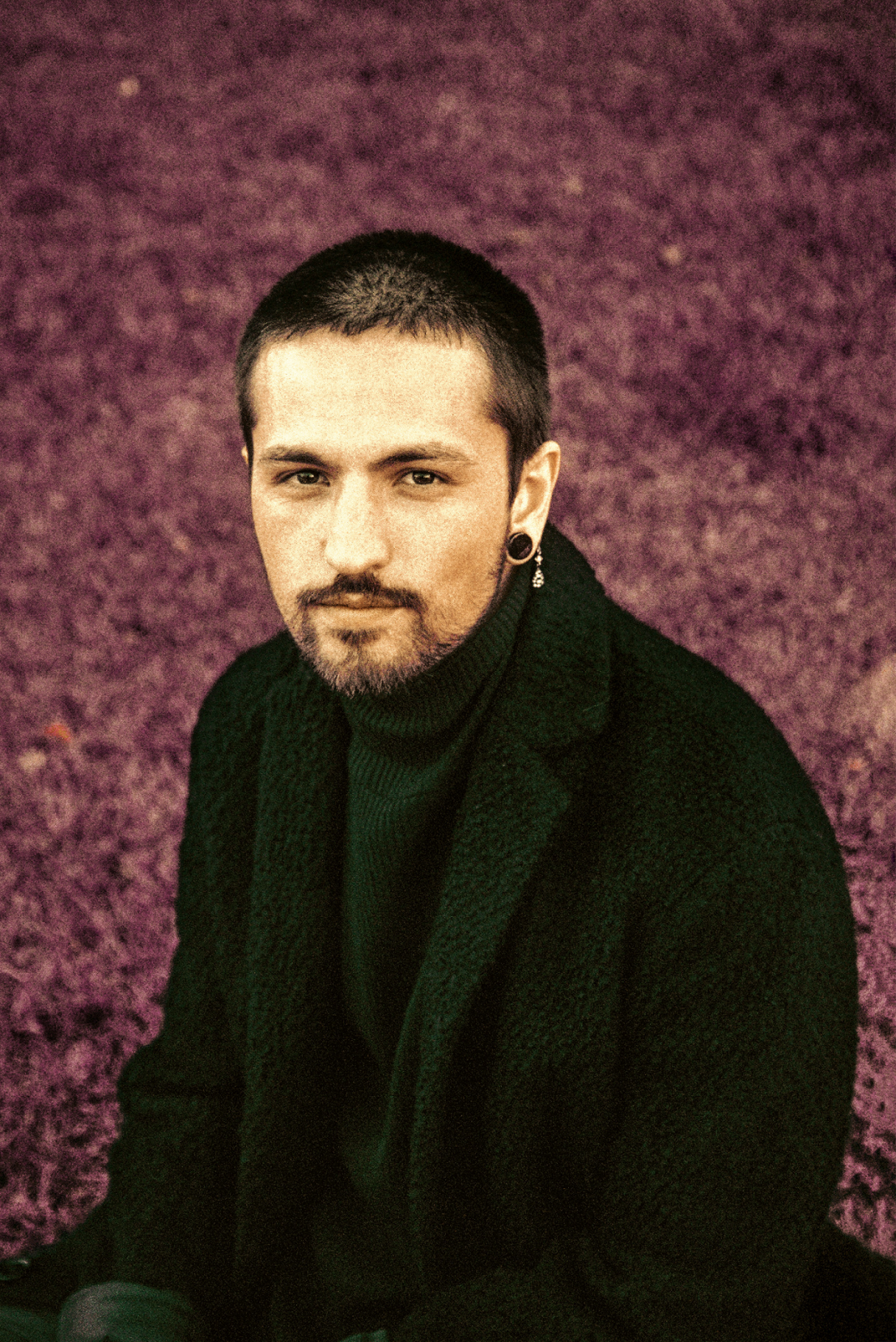 All the collaborations and buzz for his sleek and shadowy production style thankfully did not go to Lucian's head. He's an egoless artist and deeply cares about his work. He's also quite self-effacing - when we talk about Motto's standout single "SD," it's clear the choice to distort his vocal through a blown-out PA wasn't just an aesthetic one. "I do it all the time with my voice because I think it's one of those subconscious things where it makes it more bearable to listen to [for me]," he laughs. "It's kind of like when you hear a recording of yourself talking and you go, 'oh, that sounds off.' I do that a lot and want to change the sound."
"SD" actually stands for "sensory deprivation" because Lucian thought that would not be as "lame" as writing it all out as a track title.
The lyrics blasted through the PA on "SD" paint a darkly comedic turn of phrase at the end: "Every day disclaims to ask for more/ Every beat we sway, no underscore/ Sensory deprivation, living in a box the size of here to the liquor store."

"I feel like so much of my lyric writing is maybe not self-pitying, but very self-centered," admits Lucian. "I really treat music as a very therapeutic thing. And obviously, the side effect of that is a lot of it is seems like self-pitying thoughts...I've got a lot of insecurities about the music I make and also just how sustainable my career is basically. I guess there's been lots of huge ups and downs. I'm just thinking about whether I could do music forever.. So some of my songs are really just that inner dialogue to convince myself that I can do this in a legitimate sense, but also I probably should stick through it."
The downcast lyrics for Motto's "X_i" turn over this mindset again, as a fuzzed-out guitar riff and bass beat propel the song along. "You've got to live for the exile/ Out the tomb, feeling like a child/ To the tune of the next sound/ Cutting room's where it's getting wild." As on "SD", the vocals are distorted in another act of audio shadowplay. Lucian abbreviated this track's title, too. He was afraid it was too melancholic fully written out on the tracklist. That being said, he admits that the song is "kind of a theme song about isolation."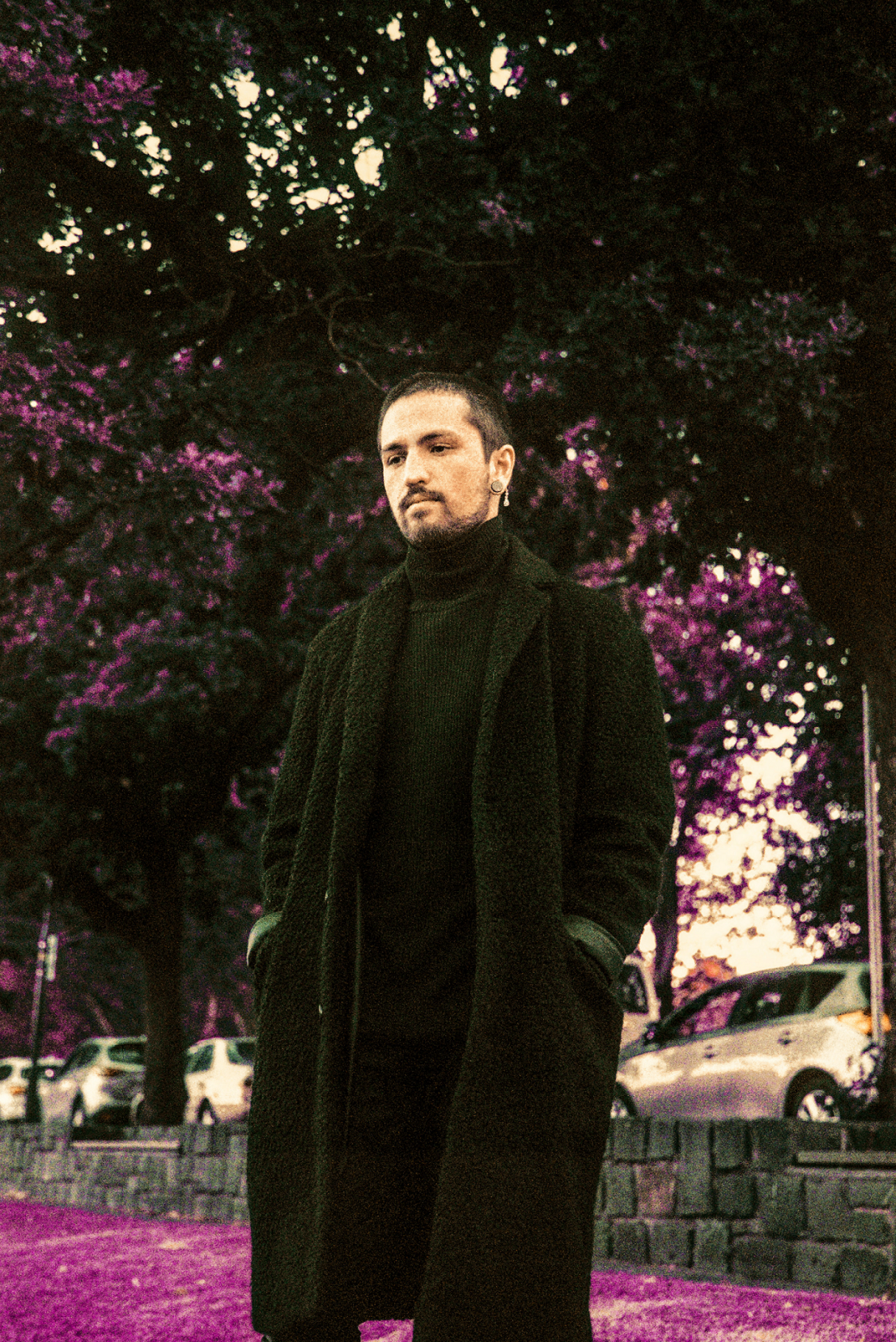 In the middle of the EP, Lucian gains more confidence. "Sound of the Morning" is one of the most beautiful and unfiltered vocal performances he's pulled off in his discography. Here, he details the anxiety of sleeplessness, trying to crack open your eyes as your thoughts are distorted by blinding daylight. "It's about being stressed out at night and not being able to sleep. It's sort of like the sound of the morning kind of is the sound of like absolute nothingness," Lucian says.

The producer believes Motto sets a good template for things to come: songs that stand on their own, tied together with his dark and warped production style. "[Motto] was just sonically cohesive and that was something that I really put the time in to try and achieve because it's probably the thing I dislike the most about my music. I just want it to be noisy and a little bit grimy, but still have a pop sensibility."
Lucian is already moving on to new projects for 2020 and beyond. He's working with his girlfriend and longtime music collaborator Rosebud Leach on a side project they've been tinkering with for a while, in addition to creating some fresh tracks with Future Junior. And yes, his mother is still a guiding influence through it all. "Generally speaking, she's always been super supportive about anything that has to do with music. Yeah, I have a lot to learn from her."
Motto is out now.