Hanne Mjøen is wandering around the gentle canal-side of East London's Tobacco Dock - a Grade I listed warehouse in the Docklands area of London - looking for the right spot to pose for photos. "It's always a bit…weird and unnatural," she tells me, "but you get used to it. I think it's fun as well, and you get to express yourself via your face."
Streets away, traffic piles towards Liverpool Street and its surrounding stations; the alien tranquillity of the central location mirrors the emotional nucleus of Mjøen's music. Having released a smattering of singles, all firmly rooted in the pop-machine that Mjøen is building for herself, it's the little afflictions that point toward a more comprehensive understanding. Purposefully showing off an emotional maturity which is often overlooked, and helped through a rotation of songwriters, with Mjøen being the unchanged denominator, her soul always remains.
Her story is still in its prologue and her singles are the chapters she's penning, but the tale truly begins back home in Norway. While the world is more than astutely aware of whatever pop magic lurks within the Scandinavian water, ("Norway's cold, so you want to make sad songs, but you still want to make people feel good!") Mjøen's route follows a more traditional pathway.
"I feel like I've gone the way I should go." She begins openly discussing her choice to leave home and head to music school just outside of Trondheim. "I was really insecure as to if I should do it or not, but then my Mom and my best friend pushed me to do it. So I moved when I was fifteen to make music, and after that, it's the only thing I want to do. It just made sense."
Often you'll hear stories of music school alumni taking issue with the idea; feeling pressured into being moulded into something that doesn't befit whatever ideas with which they left home. For Mjøen, it was a much more natural transition, aided by her yearning to perform music.
"I didn't know what kind of music I was supposed to do. I've always listened to pop songs on the radio, and that's basically everything I've ever listened to," Mjøen admits. "It was nice for me meeting other people who did other stuff, and different genres. And getting to know myself, it was really nice to get to move and find myself on my own."
Making the move at the age of fifteen certainly catapulted her to an emotional maturity, but post-music-school, the more significant move boiled down to one simple fact: "After that, I just realised that everyone who's doing pop is in Oslo or Bergen. So I went for Oslo."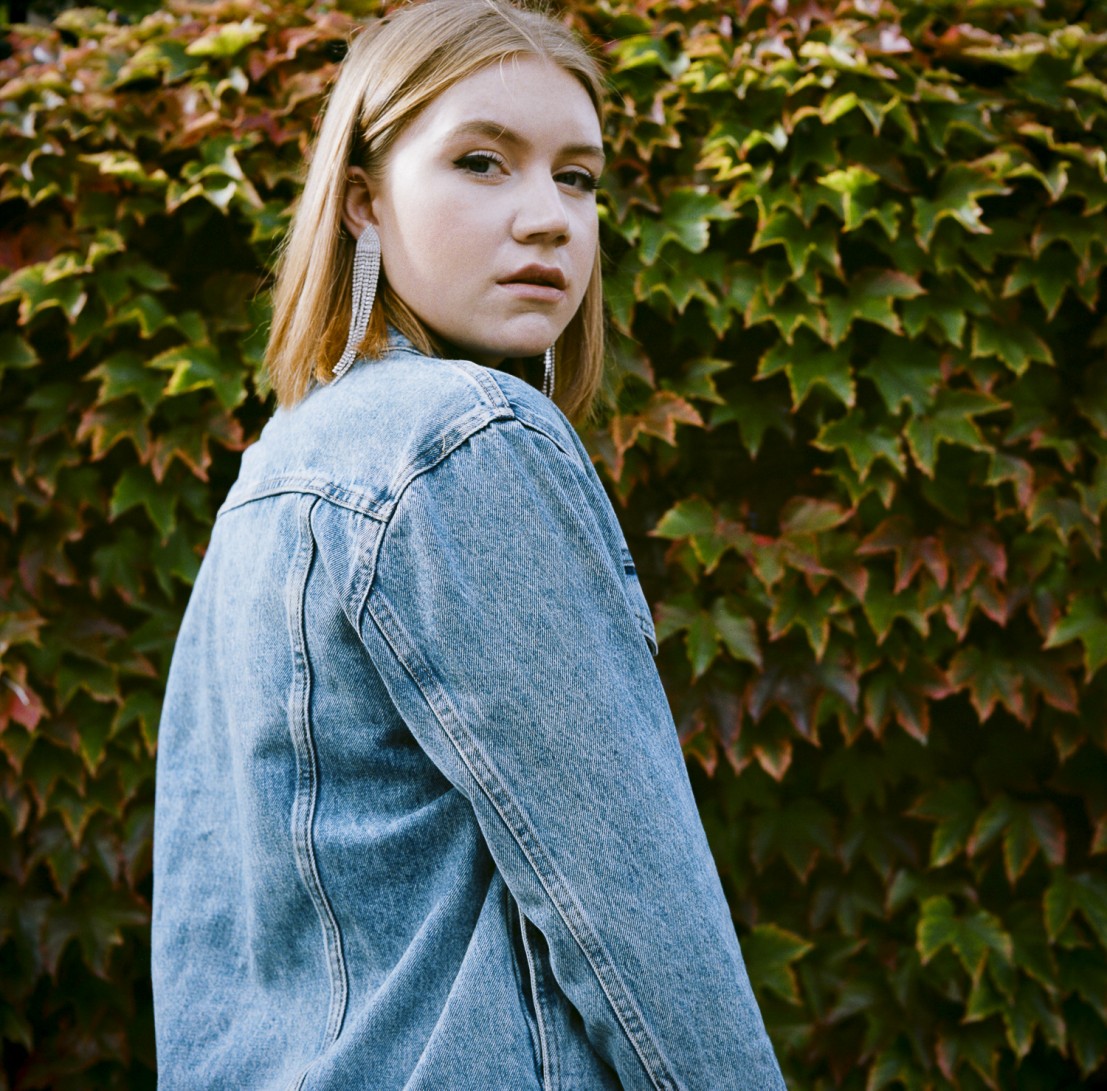 Creativity for Mjøen, like a vast number of burgeoning acts, flows from influences away from music ("I do a lot of mood boards, pictures of stuff I like, and movies,") but harking back to the step-up she had to take upon leaving home, one of the most critical factors of Mjøen's process is on a far more psychological level.
"I love walking and just watching people, and thinking about…" She pauses, musing. "What are they feeling? It's loads of fiction in songwriting, you can write things that haven't happened to you, but still, you have to connect it to yourself in some way. I think music is emotions."
"It's always hard opening up - you're just telling everything you're going through."
There is no doubting the truth in her last statement. We've all found emotional solace in tracks, across a multitude of genres, but for those on the other end of the microphone, both unveiling themselves or building the feelings from scratch is a journey in itself.
"It's always hard opening up - you're just telling everything you're going through. It's a very weird thing to do but it's also very refreshing and good for you because you can go through everything that's in your head. Sometimes after constantly writing for like two or three weeks, I'm just empty."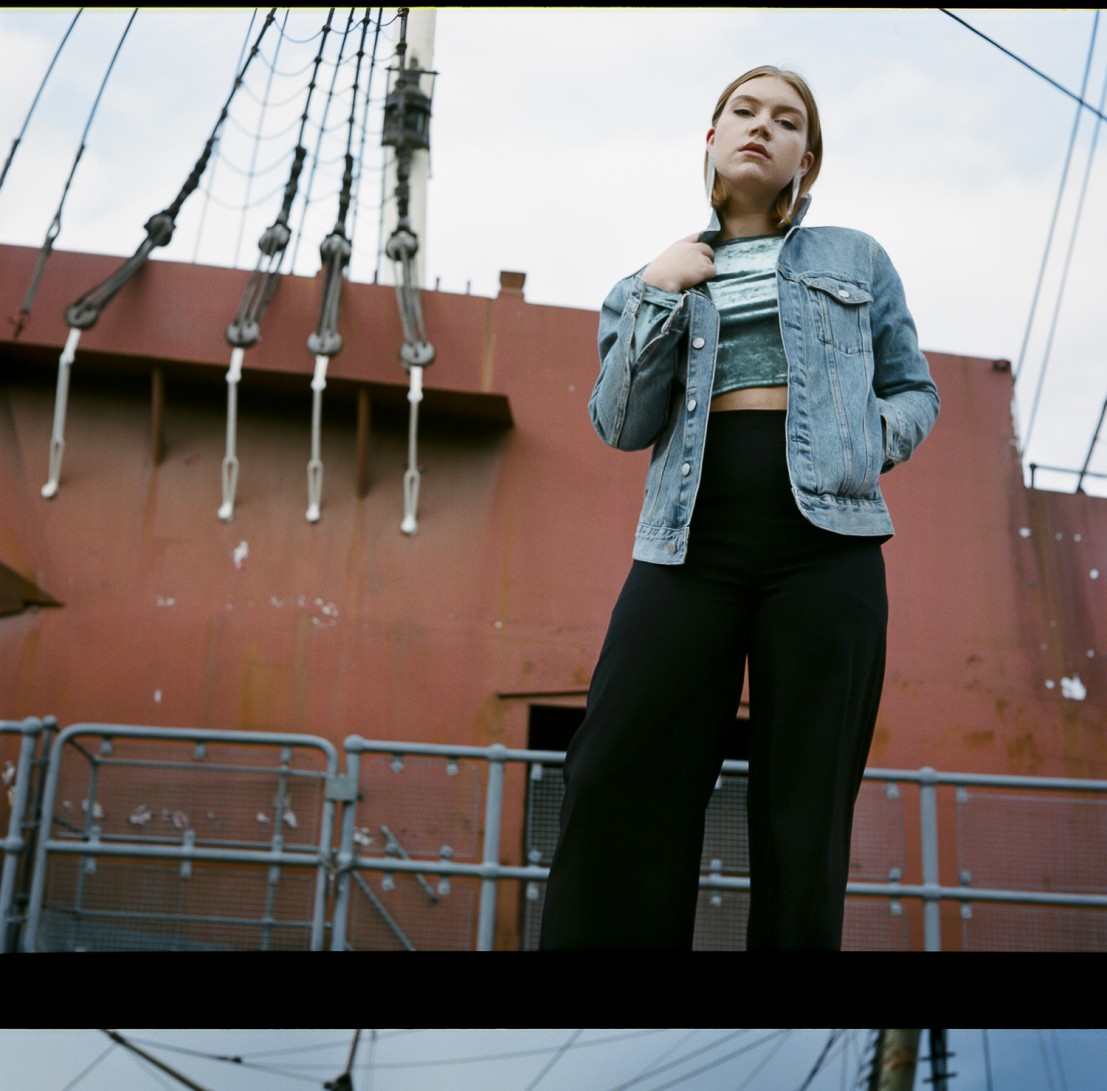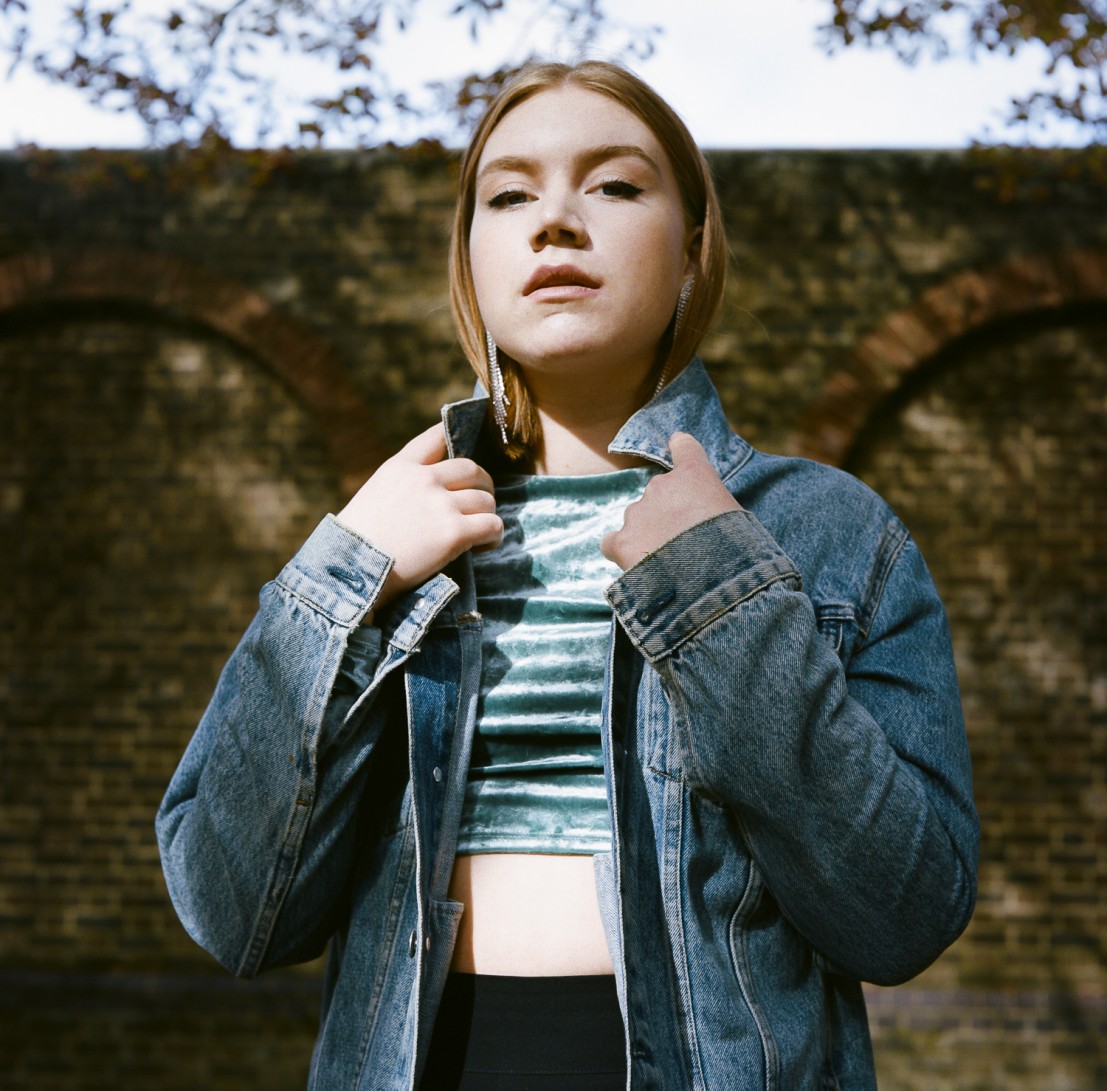 As the world of London bustles above us in the early-afternoon, construction men fill the hall around our conversation. Suddenly the world Mjøen inhabits feels a lot more tangible. "Writing things from different point of views, and trying to understand how people feel," she sparks, "I feel at points you're kind of a shrink for someone! It's very therapeutic to imagine something that everyone's going through, and how people feel."
Examining her current offerings, it's easy to see this idea take flight; "Future" could feasibly be a couple you walk past going their separate ways, while "The City" might be friends escaping their small town shackles for the night. "Sounds Good To Me" may be a new relationship finding its depth, and this all comes with Mjøen's floating vocals as narrator.
"There's a lot of conflict in songwriting...it's so personal for everyone, so it's important that everyone gets heard."
For now singles are the way forward. She's happy writing each chapter of her story as it appears; "I like doing singles because each song gets the most attention" she admits grinning. "But at a certain point, you have to release something longer for that period in your life."
With an EP in talks, and a potential full-length beyond that, it's quite clear that Mjøen will be finding new ways to construct the world she sees. Aided by any potential collaborators, her willingness to open herself up to outsider influence stems from her self-assurance, which she confidently states. "I know who I am at the moment, so it's easy for me to write with other people."
Though that's not to say that a world of emotional baring doesn't come with its own set of pitfalls. "Sometimes your chemistry doesn't click," Mjøen begins, delving into some scenarios. "Or the song isn't that good. Sometimes you're in the room with someone who has a clear idea, and you're not totally on board…and fighting!" She says perking up. "There's a lot of conflict in songwriting [maybe] because it's so emotional? It's so personal for everyone, so it's important that everyone gets heard."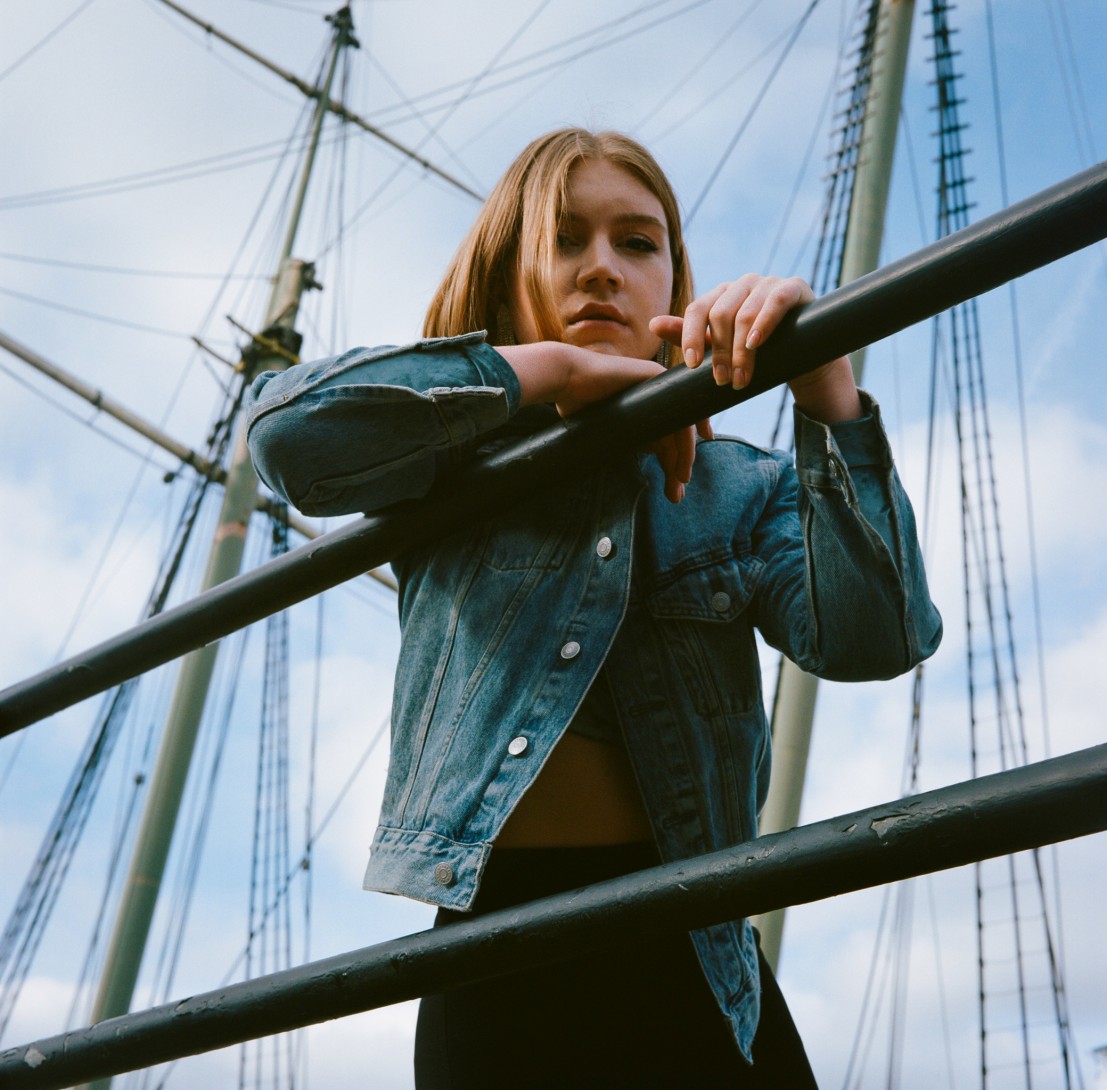 A diplomatic process it may be, but this world is where Mjøen has learned to cut her teeth and learned just what she wanted to do. She may have moved around Norway on a search for her musical truth, but the journey has led her to a new home from home, including the last few weeks she's spent in London, writing.
"When I started to write with other people and discovered that I could write songs, that was the starting point for me," she says. "I've always liked performing since I was nine; [I've always] loved singing but not knowing where to put it before I got my inner voice - or had something to say, so it's been really important for me to write songs."
As for the bigger picture behind her pop-craft; that lies in a far more approachable world for all of us. "I tend to like songs that hit me, where it's so emotional. [Especially] when some lyric is 'Well, that's what I'm going through' I love that, and that's what I want to do for myself. I want to make people feel something. To write something for someone."
"Sounds Good To Me" is out now