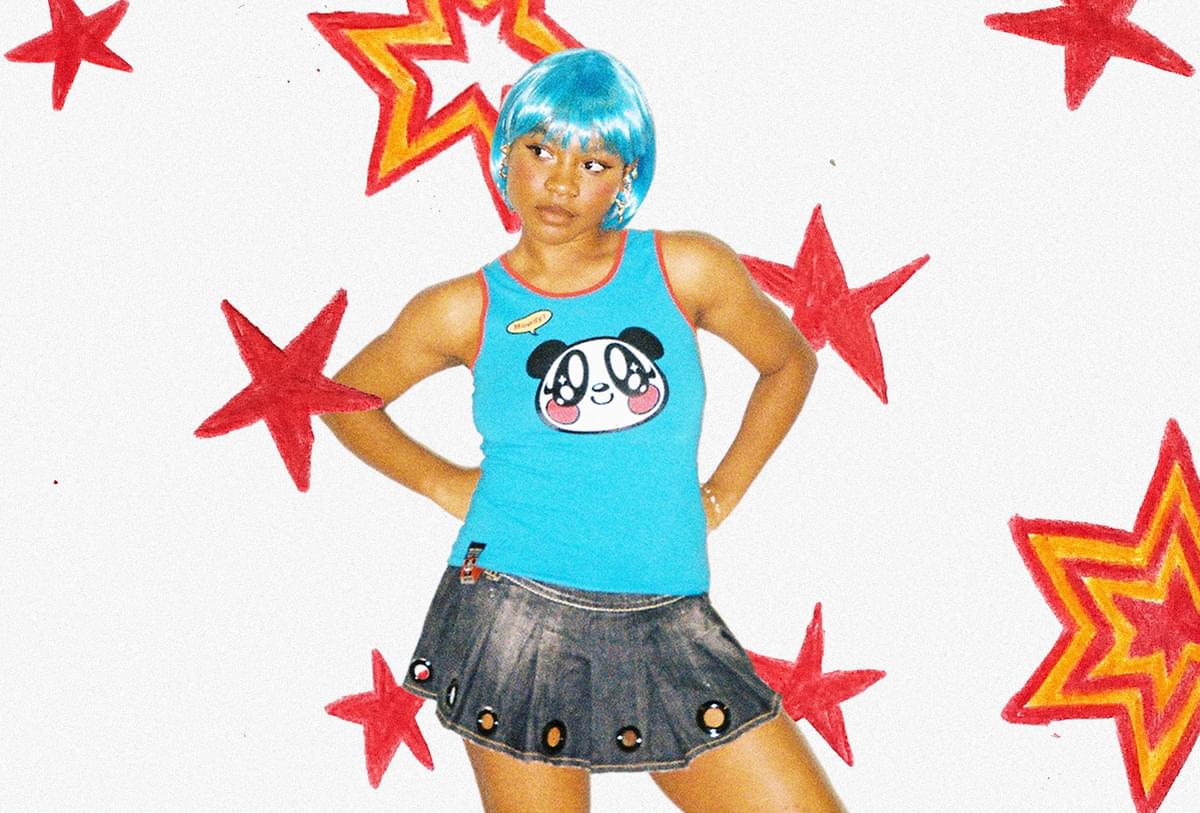 On the Rise

EFÉ
09 January 2023, 10:00
With support slots alongside JPEGMAFIA and Still Woozy, Dublin-born artist EFÉ is bringing her lo-fi technicolour daydreams to life.
22-year-old EFÉ, born Anita Ikharo, greets me with bubbly laughter at the start of our call. My day is just beginning, but it's late evening in Dublin.
She's recently returned from her tour with California-based artist Still Woozy, something she'd dreamed of after the release of her sunkissed debut EP What Should We Do This Summer in 2020. Now, the Irish-born artist is brimming with plenty of creative endeavors for the future – if she can ever find the time for them.
Using What Should We Do This Summer as an intimate vessel for self-reflection, each chapter of life was gently recorded, carefully packaged, and released into a world outside her own. Nostalgic, crackly clips of children's voices and bird chirps lull each stormy thought to an end. The children's stories reverberate within a bubble of acoustic guitar strums and cicadas as they speak of their dreams for the future. Wind chimes and echoing, soulful piano chords provide a nostalgic backdrop for Ikharo to stumble through freshly blooming fields and share her summer wishes.

The result is a hopeful ascent into the unknown, written just after her first year of college. It was recorded in her home during quarantine. Gentle washing machine hums, creaking doors, and infrequent microwave beeps hide just quietly beneath her voice. Lines like, "I know I'm going to get to you / When times are getting rough, I'm getting close to you" offer reassurance, presumably more so to herself than others. Uncertainties arise as she finds her feet in unfamiliar territory, but it's nothing she can't handle.

She's reaching into the depths of simple, easygoing indie pop to uncover sharp, unwavering proclamations of her newly defined independence. VITAMIN - C, a follow-up to her 2020 release, wraps the journey of codependency and industry success in a warm, sugar-coated glaze. "All I need is my success and my ideas, that's what it's about, and a good team!" she explains, noting that it hasn't always been easy to determine what's best for her career.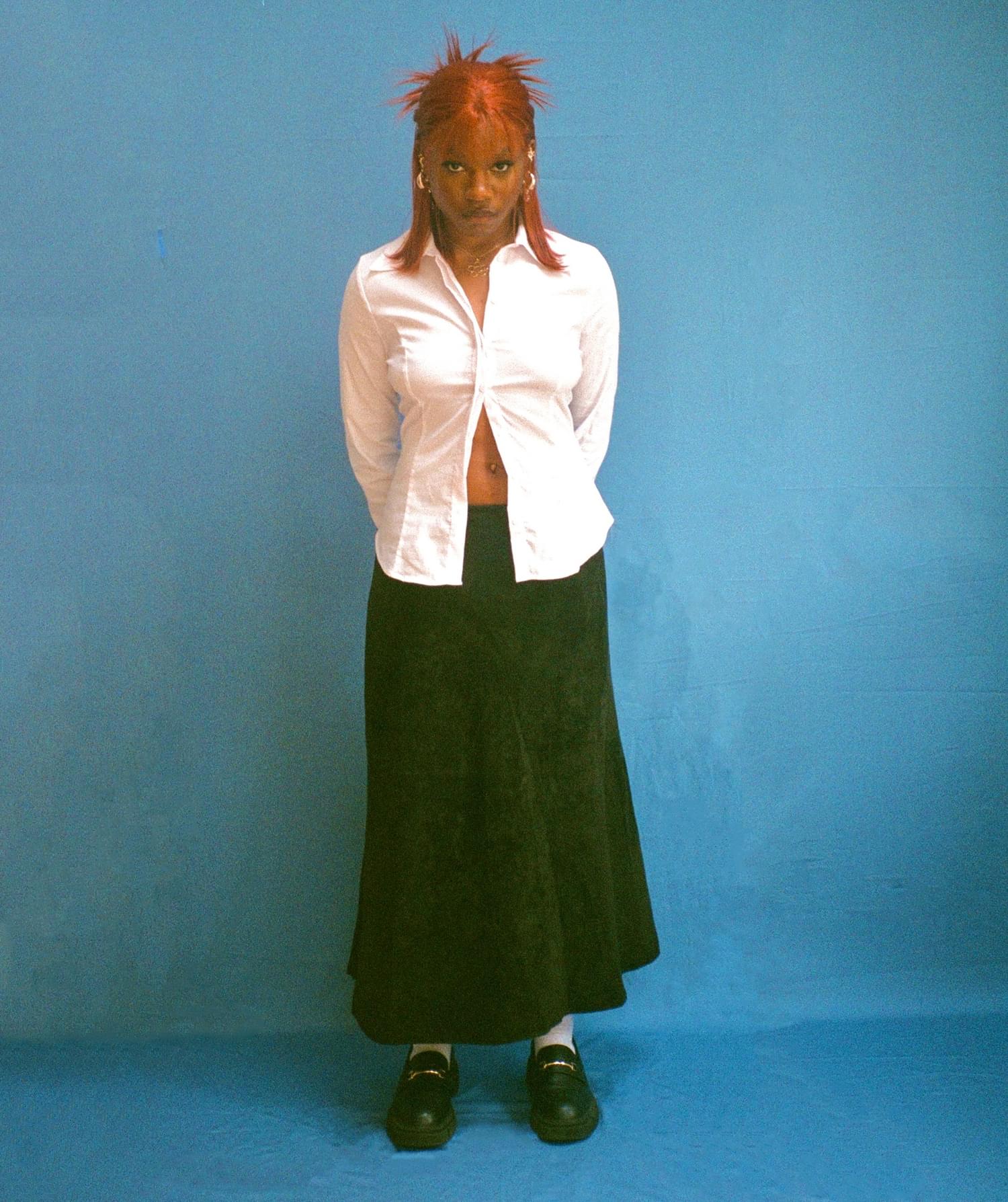 "I stumbled upon a really mean manager, so that's what 'Lime' was about," she explains. It's a soundtrack for moving on, dancing in the roaring flames of something that no longer suits her as she boldly professes: "I don't care, don't need you / I'm gone, I'm leaving without you". The creation acted as a catalyst for self-discovery, keeping Ikharo motivated.
"Loving Girl" is a glimmering product of her evolution, made completely on her own. An acoustic guitar hum breaks into rolling drums, effortlessly clearing the way for the repeating chorus "I wanna be your loving girl / you're loving girl". It's simple, sweet, and honest: "People really liked it, it was important to me that the song was there".
"For my headline show, it was very like showman, showbiz aesthetic", she says, noting that she's moving away from her original whimsical, budding universe of saturated color and design. "I just have a lot of ideas in my head that I don't even know how to articulate right now!" Ikharo shares - but she tells me that she isn't ready to divulge her ideas for the future just yet.
"I wrote a couple things in my diary of like, things I want to happen," she says. "Going on tour was one of them". She's just returned from her UK/EU tour with Still Woozy in November: "I thought I'd be drained! But, not at all, like it was so good. I have the right people around me, it was a good time".
Her support slot for JPEGMAFIA in Ireland was a daunting experience for Ikharo, packed with an unfamiliar crowd. Nervous that they would be skeptical of the serene, lo-fi soundscapes being performed just before an industrial hip-hop act, but her bandmates offered the reassurance she needed. The crowd instantly connected to her work: "I swear there were people moshing to my song!"
"The cool thing about music is like, it's not just one art form. You can always branch out and make music videos, think of different shoots", she says, admitting that the allure of designing visuals drew her to writing music. Visuals for songs like "Kiwi'' fit perfectly, conjuring up memories of DIY summer camp crafts and beaded bracelets. She's running through the forest with a not-so-scary brown bear, then twirling around a glowing campfire as the two strum an acoustic guitar. It's an inviting hug that encapsulates the comfort and golden warmth of Ikharo's artistry in a four-minute flick.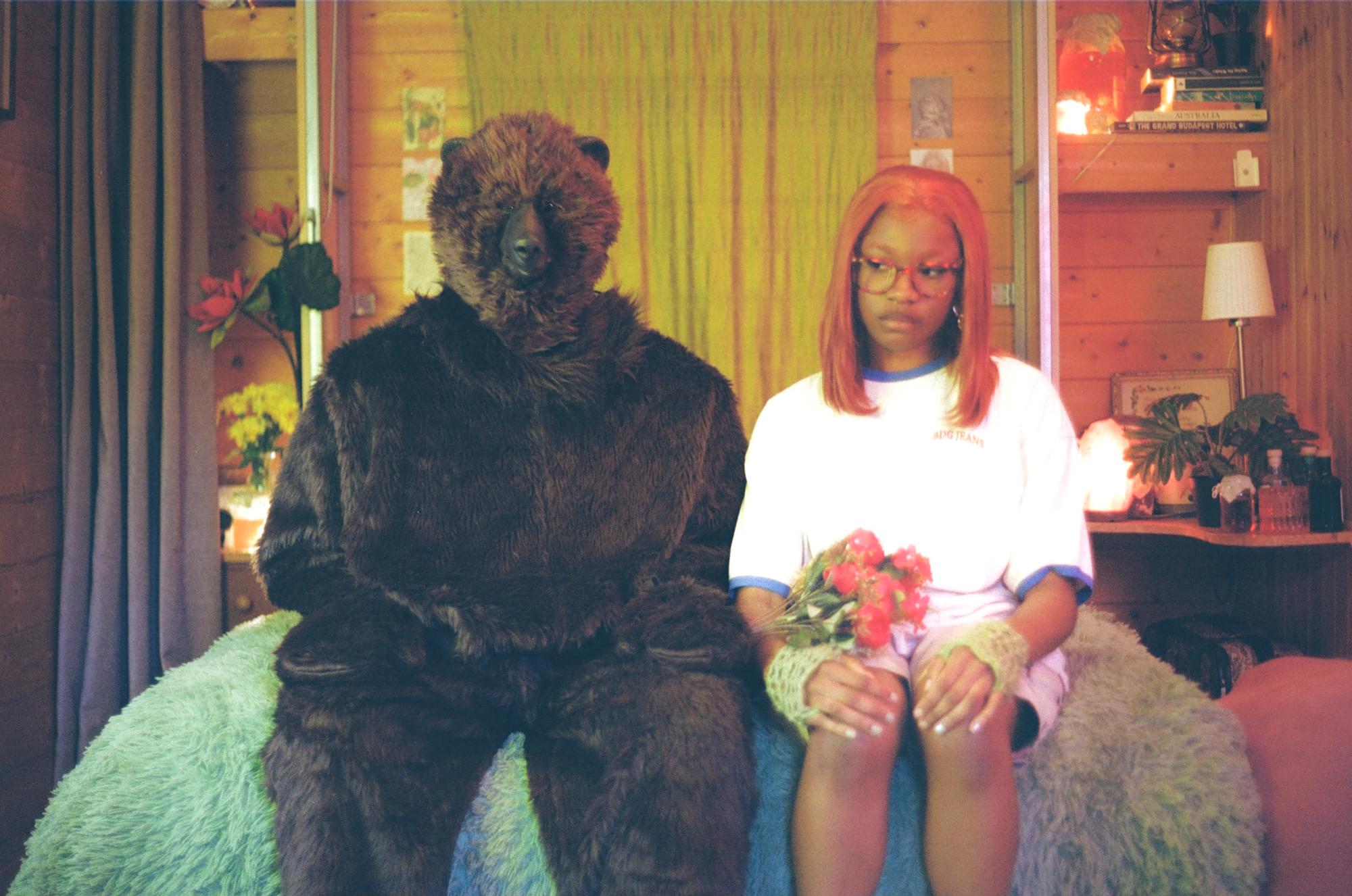 She shared her plans of wanting to create a magazine after reading a friend's copy of Rosalia's magazine, and stumbling upon Frank Ocean's Boys Don't Cry. It was nearly inaccessible, listed for over $1,000 on reseller websites like eBay and Grailed. She managed to download a PDF copy online: "I've been thinking of making my own for a long time, and seeing that one I was like, 'Oh shit, let me start making it".
The indie-pop artist is set to headlining Best Fit's Five-Day Forecast alongside Jessica Winter and Edie Bens, next week. Ikharo racks her brain to remember what day she'll be performing (it's Monday), counting the days one-by-one in her head. It's been a busy year for her: "The Still Woozy tour has trained me to just go with it. So, we'll see how that goes." Ikharo tells me she's excited to be able to perform – something she's had no choice but to get pretty good at.
Her early twenties have been eventful, and she's documenting her experiences in her digital sound diary to nurture her relationship with herself. Though she is excited about the possibilities the future holds, there is one thing that she will never lose sight of: "At the end of the day, it's all about the music."
EFÉ headlines the opening night of the Five Day Forecast, Best Fit's festival of new music, on Monday, 16 January. Tickets are on sale now.
Get the Best Fit take on the week in music direct to your inbox every Friday