It's a remarkably level-headed look at something so enormous, but it becomes immediately apparent to me as I sit down with Clark on a sweltering UK afternoon, that this is not where the story starts and ends for this songwriter. For Clark has been at it long before one of the world's most famous faces came knocking. I find I am talking to an artist completely defined within her own right, and well accustomed to dealing with life's loud and quiet. Using the lockdown period to put out EP, Warm Weather, this unexpected turn is just another step in a lifelong commitment to music, and the result of a personal charm and fire. A fire that has taken her to where she is today.
We start with the first flame.
Charlotte Clark was raised in Surrey, and then Hampshire's commuter town, Fleet (which she describes as "uninspiring"). Her Father played in bands when she was younger, would take his four daughters to festivals every summer, helping to ignite the long-standing commitment to musicianship, despite the highs and lows she has become accustomed to.
A huge record collector, Clark streams off a list of artists that were part of the furniture of her upbringing, clearly as excited as ever to talk about those that continue to inspire her. "There was everything and anything from old soul records to Nirvana and PJ Harvey, but then Neil Young and Jill Scott too. Music was never really forced upon us, though," she continues, "I remember being at WOMAD festival one year where there was this Portuguese singer called Maritsa. I must have been five or six. I was just completely transfixed by her. I didn't know anything about it, what she was doing technically or anything, I just thought 'I would love to be doing what she's doing.'"
And she has been, ever since she taught herself to play guitar and was classically trained on the piano. She wrote her first song at fourteen, and her first EP at 18.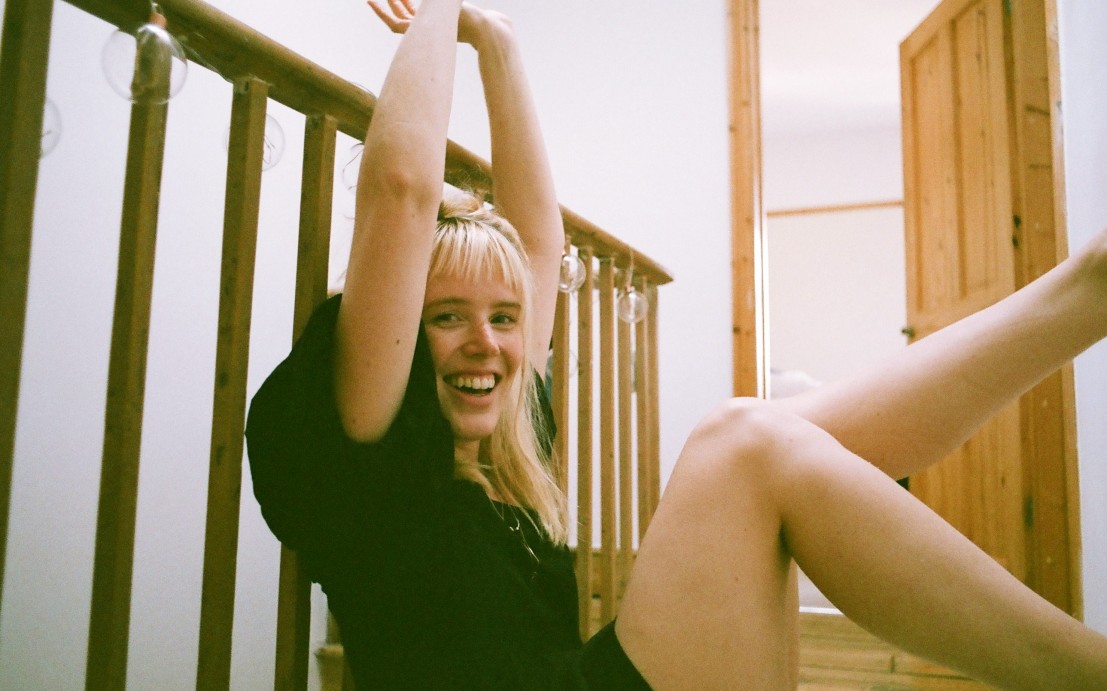 "I started playing the piano first and then I started teaching myself guitar. I'd learned like three chords and that's when I wrote my first song, at fourteen. It was just about like a boy at school. Classic. I wished it was about something really cool."
"You know what," she changes tack, memories re-emerging, "it was actually more about this one girl who I was friends with, who basically had everything. And I think I wanted to be her."
"I remember recording it and putting it on MySpace. And then I was asked by my school to play at a leaver's assembly thing. And it was like, "Okay maybe this is what I'm getting known as - someone that writes songs.' That kind of feedback is so motivating and inspiring and that fact about me spread around so much, so I just kept doing it."
We discuss how common it is for musicians, especially singer-songwriters, to come from musical families. I mention Sofia Wolfson and Skullcrusher, both of whom had Fathers that left musical careers.
"Well, it's funny because Hannah, my older sister is musical, but then Rosie, who's in-between me and Hannah, and who has obviously been around and exposed to music as well, is just like, "Why are you so obsessed with music?" It gets really hard to do it as a career, and then it's even more stressful once you are. She's like, "just get a normal job."
So if it's so difficult, why doesn't she? There's no animosity in this comment, but I wonder if there was competition between the two sisters. Hannah Lou Clark, the sister to which Charlotte refers, is renowned indie rock singer of bands Arthur and Foe. I notice how at odds the sisters are: Charlotte with her light orange hair, lying propped up by an arm on her sofa with a cup of tea; and Hannah, fair, fringed and brooding. "It really doesn't feel competitive, but I don't know if that's because we're not competitive by nature or because although we're both singer-songwriters, we're doing it very differently."
What the sisters do have in common, is that they both belong to the record label their parents set up in order for their children to release music. "I made an EP when I was 18 called framework, and Hannah had been signed to Vertigo and then had been dropped. So my parents were like, right, let's build this platform for you guys to release. And then we started getting friends involved and putting their stuff out. It's called Quatre Femme Records." She pauses, "But it's just so hard to fund it."
Clark attended the Institute of Contemporary Music Performance (ICMP), but when I press her about it, her commitment to her own artistry rears its head once again. "I don't massively want to talk about it because it wasn't amazing for me." Why not? "What I didn't like was you have to write about three songs a week, and then you'd come in and then everyone would just completely take your songs apart, but they only look at it from one angle. You just can't give proper feedback on something that subjective. At least I don't think you can."
She returned home after the noise of IMCP unsure of what to do next. "I think sometimes you just have these years where you're writing but you don't know what it's for. I'd finished Uni and then I'd moved home and I didn't know what to do. It's being unstructured. It's not like there's a clear career path, like finish Uni, get an internship and be successful. It's so not a linear career like that."
How did she maintain motivation? "My family, particularly my dad who so wanted to pursue this career in music when he was younger, kept saying, 'no, you really do have what it takes and just do it if you want to do it.' I hadn't played the piano in years probably because of my training, it didn't feel creative, so I'd never used it to write. But then my Nan bought me a piano when I moved home. She literally took cash out of her pension, went to the shop, and bought me a piano. And then I just wrote and wrote all of these songs on the piano for the first time ever."
Is the piano still integral to her own writing? "I usually do come from it from writing all on keys. If I didn't have a producer, if I was doing it myself, everything I did would just be me and the piano, but I don't think that brings out all sides of what I'm trying to achieve."
Clark spent three years playing under the moniker ARK, with whom she had a management team and was signed to Kobalt, but it was ultimately the piano and her time at IMCP that gave her life the next weird turn. Right as things with ARK began to take a break, one of her friends from Uni submitted her name to Harry Styles' music director. It was also around this time that she met Odd Martin, who went on to produce much of her upcoming release.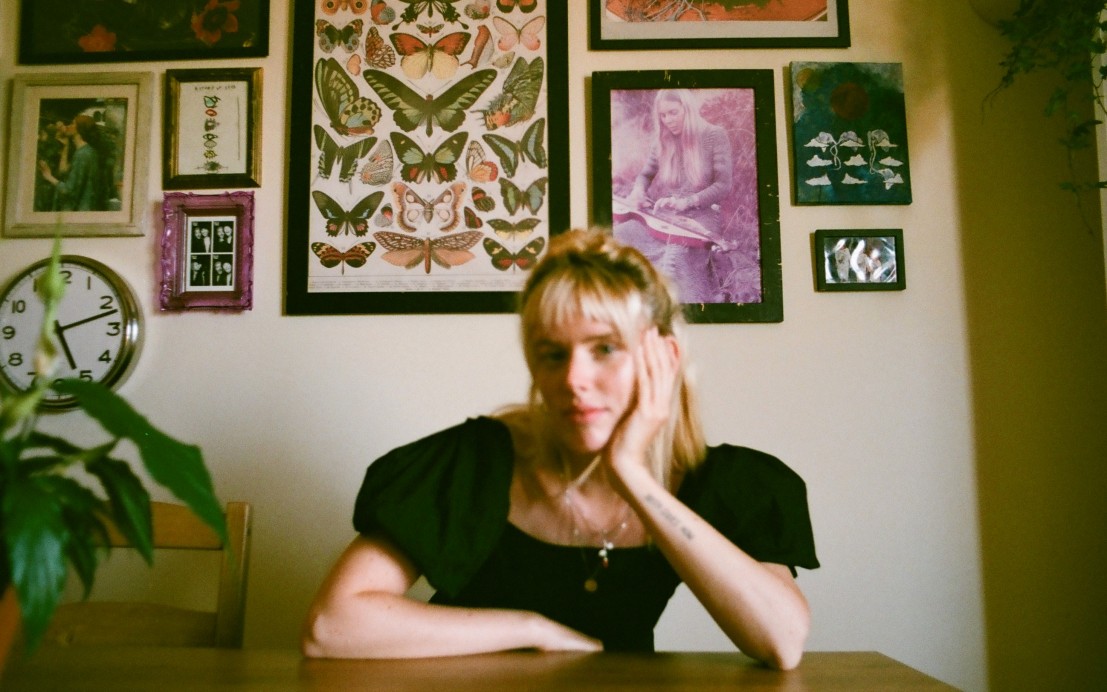 "I don't really like doing a lot of sessions, I like to keep it intimate. But I did this session with Odd around that time in this tiny little room we had for like 12 hours. He lost an adapter or something for his laptop because he was from Norway and didn't have the right equipment, so all we had was this tiny nylon string acoustic guitar. It felt like we'd started writing an album in that day. We started like six. I've never worked with anyone who I had that kind of connection with."
Clark joined Odd Martin at his collaborative studio in Bergen, where six producers work together looking out at the ocean, and where she wrote and recorded her forthcoming solo EP. "Everyone's doing their own thing, but one producer might just come in and be like, 'Oh, you should add this,' so it's really free flowing. And I love that because it's so different to London, where everyone is really competitive in terms of writing and producing." Charlotte wrapped an EP with Odd Martin which she reveals she has been sitting on for a while but has "only now got the chance to put out after the whole Harry gig happened."
Shortly after I sat down with Clark, she held forty-five haunting minutes on Best Fit's Off The Road Instagram live, showcasing new singles "Disarray" and "Warm Weather." She debuted her collection of music as a heated dance between control and surrender. Where "Disarray" gambles with lettuce-edged low fi, "Warm Weather" has movement, harmony and intensity.
After an almost decade long flirtation with being a solo artist and releasing music under her own name, Warm Weatherbrings Clark full circle, finally embracing all aspects of herself. "I think it just takes so long to grow up as well, to actually figure out who you are. I was actually going to keep the name Arc until I thought, 'no, I need to embrace everything and that's the one name that I'm always going to have."
Indeed, the new EP brings us a wealth of Charlotte Clark, and she admits that the artwork captures the essence of the music: the bright, luminous colors of the indoor lighting in the photograph embody the feeling of doubt when you're surrounded by luck. The lyrics in the title track carry this ideology singlehandedly: "No wonder I've been acting colder/in this warm weather / living in the shade / I tell myself I'm not enough."
Clark elaborates, "the EP itself is just exploring. It's all about relationships with myself, trusting myself and understanding myself and being okay with being a bad person sometimes. You can make mistakes. Everybody makes mistakes. We're really complex, beautiful, ugly, messy and amazing."
It now strikes me as almost brave that an artist so self-assured and confident in what she was doing would be able to give that up to go on tour as part of another artist's band, especially with the EP she had planned, ready and raring to go. Being a young, impressionable artist working with another, hugely successful young artist could be a destabilizing place to be, yet Clark perceives stability in all the madness.
"It's so inspiring because you forget what scale he's on when you're just doing promo stuff. The most time I've spent with everyone is in rehearsal rooms. And everybody's so down to earth that you forget what it is you're doing and how big it is and then yeah, you'll play the show. I didn't think anyone could be relaxed and centered with that level of fame, but whatever it is he does, it comes across as very relaxed. I find that super inspiring."
"I'm always toeing the line between wanting a really quiet life and then wanting to perform. And I have so much respect for people that can do that."
We consider the onus superstardom can have on mental and physical wellbeing, which is another source of inspiration for Clark. "You'll be on stage, deafened from the screaming girls, and then you'll just go back to a completely silent hotel room. I'm always toeing the line between wanting a really quiet life and then wanting to perform. And I have so much respect for people that can do that. The noise to the silence. It's got to feel lonely when you get home and you're just you again, to go from one extreme to the other and been like, wow, suddenly, life is so much quieter."
Clark reflects on SNL, on a week of non-stop rehearsal, of the sudden slice of live performance, and then it's over. "I went back to my hotel room and cried. I was suddenly in this really silent room. I don't know what it was. I think it was just like, so overwhelmed."
This staggering juxtaposition almost makes total sense then. The latest turn in her life, stuck in lockdown as we all are, is less of a roadblock as it is for some, and more like the next page in her already impressive and tipsy-turvy story. "It's so fortunate that I'm doing my own stuff and that it's been received so well because obviously when you have the whole team behind you, you're the priority. But when you're working for an artist like Harry, then the priority is that artist, you're the service. That's been a good lesson, because I've only ever done it on my own. So, to not be the main focus has been quite humbling."
"When you're in it, yo're just kind of doing it. Then I was obviously just back home, playing my own songs for the first time in ages, like, 'Oh my god, this is what I do.' I'd disconnected myself from it, because I just fell into this role of being a session player, which I had never done or actually wanted to pursue. It just kind of came to me and I'm so lucky that it did because it's an incredible experience. But I just know that my purpose is to do my own stuff."
All this is said in a hurry, as if her destiny to be a solo artist is chasing after her, and perhaps that is the case. You imagine however, that whatever weird turn Charlotte Clark's life takes next, or whatever else it is that hunts her down, it will be taken as just another opportunity, one more source of inspiration, and another line in a never-ending list of things she is destined to achieve and take in her stride.