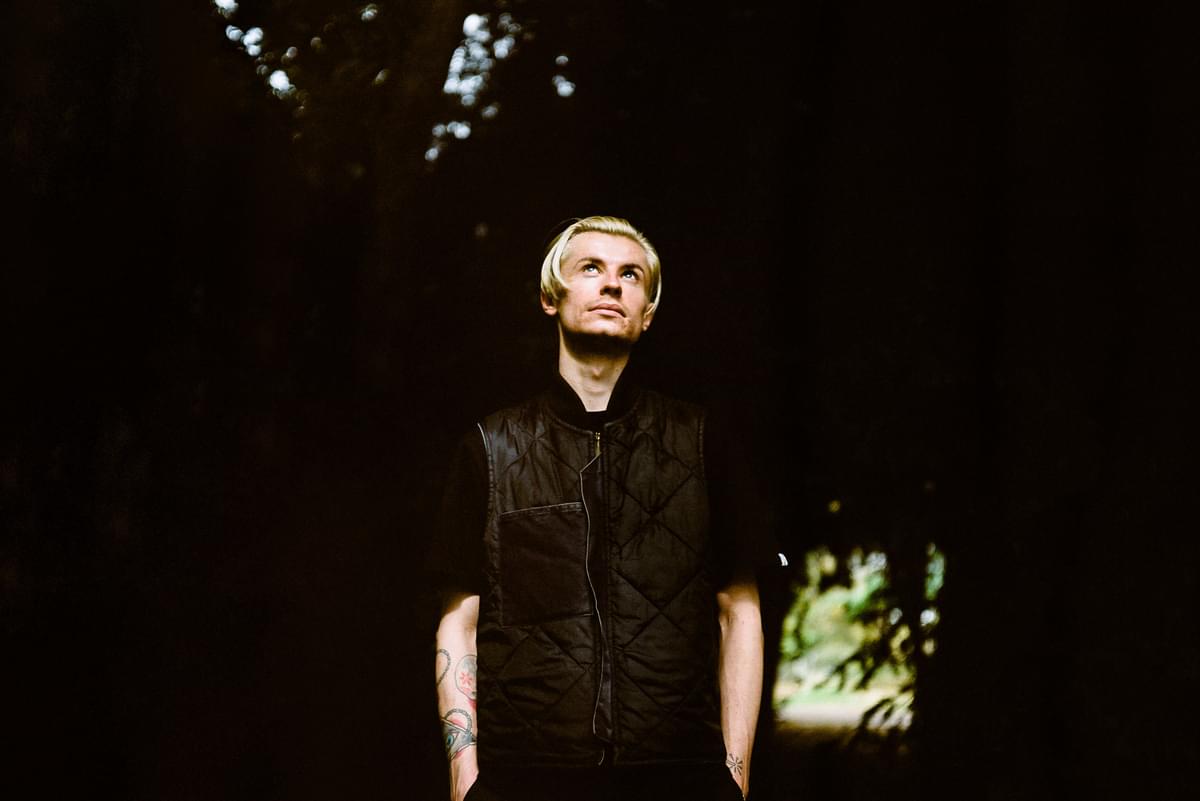 On The Rise: Benny Mails
15 October 2019, 08:00
The mind of Benny Mails runs faster than the city that raised him, and his dynamic brand of UK rap deserves your undivided attention.
If you're ever looking for Benny Mails – the brightest light in UK alternative rap right now – you're best just having a wander around South East London. When he's not rapping, dancing, freestyling, he's walking.
"I'll walk for hours. If I have a meeting and that's the only thing I'm doing that day, I'll walk as far as possible on my route home until I can't walk anymore. I have a lot of ideas and do a lot of writing when walking. I don't really stop. It's a bit of a Forrest Gump thing," he laughs.
Relentless energy is a recurring theme in the story of Benny Mails. Born and bred in Norwood Junction, his parents raised him musically on a little bit of everything, and his fondest memories are of driving around to a soundtrack of hip-hop, soul, jazz and funk. As a kid his attention was taken up by an obsession with dance, using the artform to express his passion and energy. The sport was his primary focus for at least 12 years, before some friends helped open his eyes to a new career path. "I had many close mates who were producers, rappers and singers... plus being in hip-hop culture, being in South London, it just happened naturally. But I couldn't make music without those capabilities dance taught me growing up."
It's not your typical entrance into music, but nothing about Benny Mails is particularly conventional. He was featured on YouTube's COLORS in early 2017, spreading his message outside the walls of South London. His masterful performance of "Mantra" took the channel's audience by storm, Mails illustrating his versatile vocal range and earnest philosophies, allowing the listener to dive deep into his emotions whilst never divulging too much of his personal life: "My mantra / Everything happens for a reason / Something that I happen to believe in / I'm wishing that I didn't but I need it / spending time looking for a meaning."
Certain commenters were seemingly surprised by the genuine quality of the performance, however. "I mean you expect that, I had fucking pink hair in the video" he laughs. "Who knows what to expect on COLORS, but it's still unconventional to see a rapper with a British accent and pink hair." He's sure that today a large proportion of his fanbase came from that one video: "I feel very blessed to be on there at that time when I wasn't particularly known."
Mails' improvisatory writing process is the key to why his honesty strikes such a chord. "I'll listen to an instrumental or beat and freestyle over it for a good half an hour to an hour before I even touch a pen to pad. I've got an ADHD brain, which definitely helps with the freestyling." Mails compares it to having a stand-up mentality, always prepared to be quick off the mark with something interesting or witty. "I'll tend to voicenote my freestyles then listen back, take all the golden moments and put them together – somehow I usually end up with a song at the end of it!" ADHD plays a huge part in Mails' everyday life and always has done, having multiple close friends and loved ones with the condition too – "even if they don't know they do," he chuckles. At school, he was always separated into Special Education Needs, but no one knew why. "The stigma with ADHD is the aggression. I don't have that so it's cool – just the hyperactive element – but it makes it harder to diagnose".
What some would think of as a weakness is ultimately Mails' greatest strength. His rapid thought processes and intuitive visions come into fruition as though it were destiny. "So, I got a tattoo when I was about 15 that said "High on Stress" [the title of his latest single] just because I found this design that I really liked. I made this stupid 15-year-old decision to get a tattoo, which I never regretted and still don't, but I could never have known how much it would mean to me in the future. I said to myself a year ago when we made the song, 'Wow this phrase itself actually means so much to me'. It touched me in a way, subconsciously".
The track's almost contradictory title might also tie back into Mails' ADHD. "Having an overactive mind and experiencing stress in London life is hectic, there's always going to be a level of agitation in my life," but he's certainly not complaining. "I just tend to never stop what I'm doing, it's a positive thing!"
2017's Aware provided the listener with powerful prose depicting harsh London life. Soundscapes ranged from the hip hop soul-bearer "Mantra", the jazzy guitar and saxophone-laden "Senses" to the pixelated beat of quickfire "passion". "I just let my voice be the leading attribute of the 'genre'," he states. "I'm a rapper – I know that for a fact whether it's hip-hop or jazz or anything, I can rap over that music, so I just say it's 'rap'." It's not possible to put a label on Mails or put him in a box, he chuckles. "I don't always see it as a positive thing."
As a debut project, Aware defined Mails' style and charisma whilst establishing him as a wordsmith of the highest calibre. His upcoming mixtape is a more personal project with Mails intent on treading new ground. "I found myself being quite vague and vast in terms of my writing, so I kind of just set a challenge to talk about myself." Malice – out in November – is a word that seems to circle Mails' mind: you'll notice it return sporadically in his lengthy freestyles. "It obviously stems from experiences that cause me anger or envy. So, I decided to intentionally write lyrics for this project while feeling those emotions, then flipped them round and made beautiful music with it."
Benny Mails is a rare breed in the music industry. Never braggadocious or self-centred, he always speaks from the heart and, whatever the topic, the crux of the conversation always boils down to how it makes him, or you, or I, feel. "For me, these songs are just passion that I've put into a track. I'm not very meticulous about where they are or how they sound specifically, I'm more excited about the raw emotion." This energy is clearly audible throughout Malice with Mails emphasising using heavy breathing and off-beat vocal bites to keep you on your toes. "All the takes I did are kind of brash," he says. "Which works well with the topics I'm talking about."
"Marathon" sits right at the heart of Malice and acts as a breather – somewhat ironically – from the depth of emotion on the rest of the tracks. "Yeah that was a one take thing, we…" – Mails, his best friend Connor and producer Laurence (Halogenix) – "...made the track in literally half an hour. We wanted it to be cheeky, playful and just have fun with it." He pauses. "I wanted it to be vague, but the song is literally about sports, the '5K, 10K, 20K' thing is referencing running – not money whatsoever. But obviously it's hip hop so people are going to have that misunderstanding naturally."
Despite the clarification here, it's obvious Mails isn't offended. "I'm not precious. Art should be questioned. I've written lyrics that people have questioned but it never frustrated me that they've been taken the wrong way. When I listen to music, I don't particularly like to understand it straight away, I'd rather be interested because there's questions there." This is ultimately what Benny Mails aspires to do; break boundaries or see scope for sounds in hip-hop that have never happened before, extending the listener's concentration span. "You shouldn't be able to understand it immediately," he says. "But when you do, it should be so much more fulfilling."
The number of young rappers who invest the same amount of focus in their music as Benny Mails is minimal, although with his 'ADHD brain' firing out constant ideas, maybe we shouldn't be too surprised. Luckily for us, writing is a massively therapeutic exercise for him. "I tend to write my thoughts down a lot and it's fun when I make it rhyme," he laughs. "But I'm not really fussy about metaphors in music, I'm not fussy about much other than making something that is questioned and has sonic quality that is unique." Mails simply wants the listener to immerse themselves in his music the way he does everyone elses'. "It's all about the first listen," he smiles. "The gut feeling that it gives you."
Benny's mixtape Malice is due for release next month.
Get the Best Fit take on the week in music direct to your inbox every Friday