Alewya, aka Alewya Demmisse, is a born and bred Londoner. Her creative work embodies her African heritage to the full - from the tribal motifs which feature in her music videos to the percussive vocal music she references in her arrangements. But it was in the rave scene where Alewya first connected with music on a deeply spiritual level.
"Pre-18, I was a raver," says Alewya. "I would go to clubs and stuff, I loved dancing. However, I lost my love for it as I got older. I'm 27 now, but I think when phones became a thing, something changed."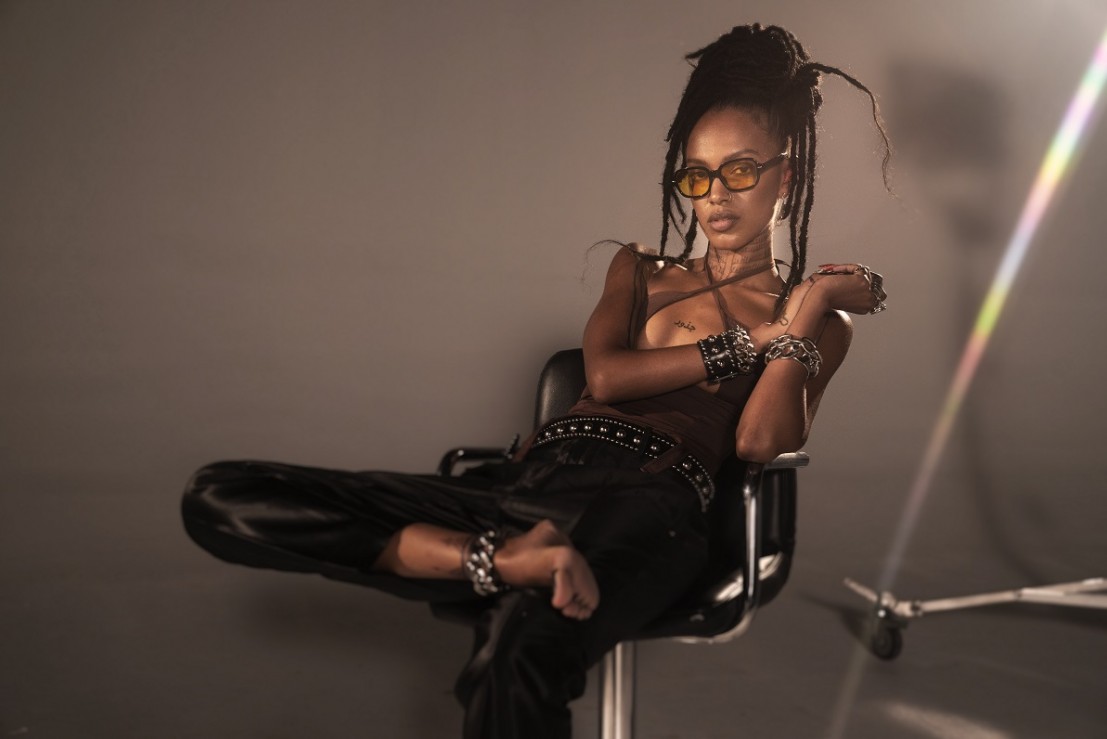 Gen Z would be hard pushed to remember a gig without a phone clenched in a spectator's hand - every second captured, but not always felt. Alewya feels the distance between artist and performer created by phones has gone on to directly affect her musical output. "I don't think people tune in as much as they used to, which is probably why I make my own energetic dance music," she ponders. "I really want to reignite that feeling of being present in a club and dancing till 7am. Non-stop, barely going out for a cigarette break, just tuned in. I want to leave [the UK] and go to Portugal, Brazil or Ghana because I know people there really go for it with music and really dance."
She may not have left for the music of a foreign country just yet, but four pivotal years of Alewya's life were spent in New York whilst working as a model. Spotted by Cara Delevingne at Notting Hill Carnival, Alewya tells us that she encountered "a lot of good things and a lot of really shit things" while in the US, but that these have all added to her depth of characteral. "In modelling, there's so many characters you have to be for different casting directors, brands and people," Alewya explains. "It's just exhausting. I didn't have the greatest time or the greatest modelling career, [but it] worked in my favour. Who I am now and what I do, everything aligns and feels right. I just bring Alewya… so, I guess that's a good thing that came out of that soul destroying four years."
Alewya began learning guitar in her early twenties. However, her creativity stems from inherently visual realms. She tells me that her music wouldn't exist the way it does without her making physical drawings and paintings as part of the creative process. "My paintings and my drawings are the root of everything for me," Alewya explains. "It's important for me to marry the sound to what I see visually in my head. That's how I know a song is going to get finished." Without live performances during lockdown, music videos have provided the canvas for Alewya to express her visual ideas. Single "Jagna" which was directed by the artist and Tom Ringsby, shows her running through eerie darkness out into the desolate expanse of a desert. Newsest release "Play" provides the perfect counterpoint with its sensual low-lit visuals and a club inspired aura.
Alewya's art has also helped anchor her work with other creatives. Her collaboration with Moses Boyd on "The Code" earlier this year opened up possibilities for her to communicate in a "different language." She explains: "I've always had this idea of wanting to collaborate with an instrumentalist. I play instruments too, but it's just a different language compared to working with an outright artist… you know when something's working or if it's not, you can't lie to each other. Moses was the person that came to mind because he's just so talented. I wanted to create live in this space that we were in. I'd paint the paintings for the background, get the lighting right and marry the visuals together with the music to [showcase] the world that I exist in. I started playing the guitar riff, Moses jumped in on the drums and I'm kidding you not, I just started singing the melody. It all happened within the space of half an hour. If you can make music that seamlessly with someone, you're on the right path."
Alewya's releases to date have shown diverse sides to her personality: sensuality, rawness and infectious energy. But given that her biggest single, the sultry, club-fuelled"Sweeting", landed during lockdown, she says her visibility has been slow to build. "My success has existed on the internet. Now I can see the reality of how things are really catching on. My sound is evolving. [I feel like] the public are going to be quite late in understanding and receiving my music. I'm just on a different planet."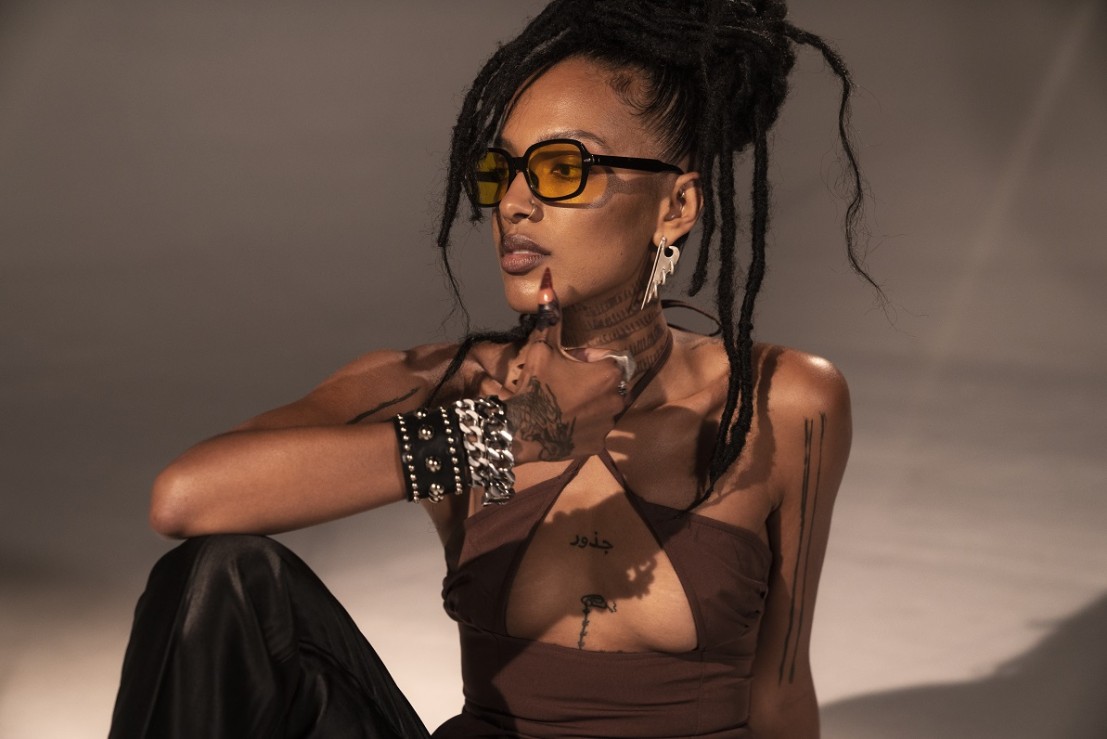 And whatever comes next, Alewya asserts that it will be from a place of honesty and sincerity. "I know my music's special – which to some people might sound a bit Kanye West-like, but it is," she says. "To me, it comes from a higher place. Some of it is my own experience, but a lot of the time, I channel outer body experiences. I will only be honest in my music and my art because I don't know how to do it any other way. I want people to realise the potential in themselves; for them to feel like what it really is to be human and to not be scared of that. That's my goal, but it's already happening. I know it will get there and that's why I do this."
Alewya's new single "Play" is out now.