New Year's Day 2020 was an achingly low point in ODEAL's career. Waking up to find all his equipment gone, including a harddrive containing all his ideas and material, he was devastated. "I think a lot of artists get called to write for Rihanna, but at that primitive stage that I believe I was at, for me that was like, no way this is crazy," he sighs. "I couldn't wait to send the tracks over, but I lost everything."
Born in Germany, Odeal moved to Spain to live with his dad when he was three, before moving to the UK to attend secondary school. "I think it helped me in a way because just getting a taste of different cultures is something I love," he explains.
Music was always a large part of his life, alongside football. He listened to Channel U with his friends and uploaded videos of himself freestyling to Facebook. At fourteen he moved to stay with his dad who was living in Nigeria. With the whole summer off, his dad asked him what he was interested in and Odeal opted for music. They found a local studio where he could try a few sessions writing and recording, and that was where it really began. "I've gone there and I've made music but I'm making R&B, and everyone at the studio's looking at me like, you're cold," he laughs. "This is nice, but this is not going to go anywhere here."
After the summer he went to boarding school where phones and laptops were banned. Undeterred, he downloaded Fruity Loops and snuck his laptop out from the classroom, making beats under his duvet. "I'm just making beats and playing about with it and it just sounds trash but I'm so interested in it I'm like, d'you know what? I need to go back to my dorm with this and just play with it, let me see what I can do," he smiles. "It caught up to me in the end."
Looking back on that time, Odeal is amused by the new wave of alté artists coming out of Nigeria, making the kind of afrobeat meets alternative R&B that he'd been cutting years before. "That's what's so crazy because back then when I was making the music I was making and I was even trying to fuse it with afrobeats, my dad was like, nah this doesn't make sense," he laughs. "And then now, I'm seeing all these alté artists come out and I'm like, this is music, this is what I like!"
Arriving back in the UK to study, Odeal bought a secondhand Macbook Air and began to produce his own music at home. His passion travelled with him to university where he found a group of like-minded friends. "Every day we'd just link up after lectures, my room was like the hub where all of my friends would come to," he explains. "We all had good quality control so when releasing music I had ten friends who would tell me what they felt about it and those ten friends know loads of other people in uni, so it just spread like that when a song was dropped and we just grew a community from there."
He named the collective OVMBR with a goal to release as much music as possible every November, the motivation coming from a past trauma. "I was ill in November 2017 and my body went into shock," he explains. "I had to go to hospital. The doctors were like, if I didn't get there on time it would probably have been too late. So all that time I was just thinking to myself, imagine if I went today and all of my music that I've been working on didn't even get to come out. So it was like, when I get out of here I'm gonna make sure every November's dedicated to releasing as much music as possible."
He was introduced to the producer YKKUB via a friend and the two began working together, YKKUB eventually taking over management of Odeal. "I heard his beats and I was like, this is amazing, these are crazy, coz I've not heard beats like this anywhere else," he smiles. "I sent him over my ideas and he was like, this is crazy, these are amazing. We just clicked and we've been making music ever since."
When Odeal's equipment was lost by a friend at the start of 2020, YKKUB pushed him not to give up. "That day I felt like everything was over," Odeal sighs. "YKKUB gave me his studio. He's like, start recording from today."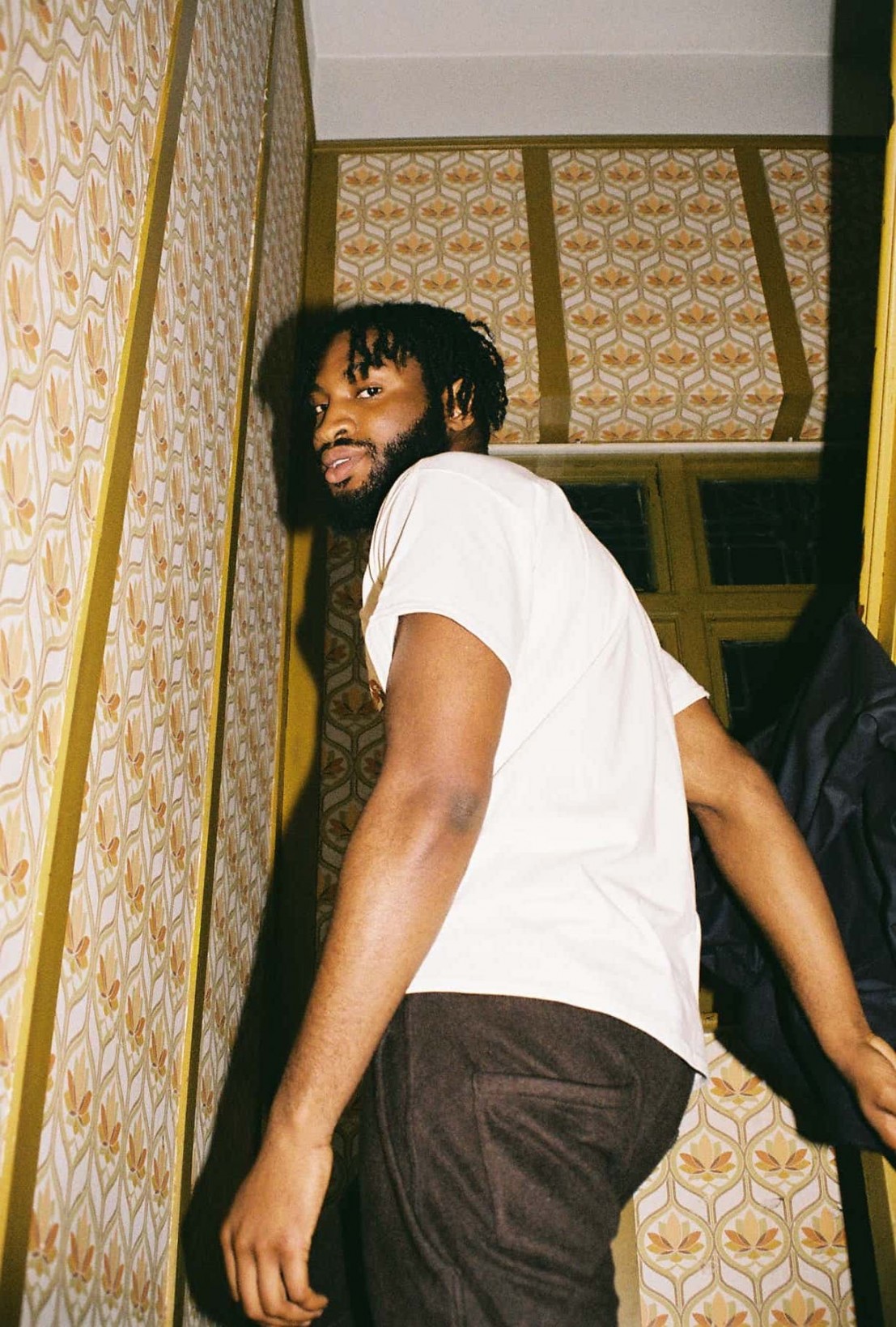 Two notable collaborations quickly followed; Valentine's Day track "On and On" with Abra Cadabra and a feature on Nines' massive Crabs In A Bucket, alongside Headie One on "Ringaling". However, it was summer single "More Life" that picked up critical attention for Odeal, an anthem on black excellence released in the midst of the Black Lives Matter protests. "D'you know what's mad? I wrote that song before everything started happening," he exclaims. "For me, my job is just to educate through the music. I'll always do what I need to do when I feel like I need to do it. And I feel like for people in general, just listen to the cries of black people and what they've gone through because it's deeper than everyone feels like it is."
Last year's release OVMBR: Roses was a rich and mature collection of afrobeat-infused R&B, thick with intoxicating production and helmed by Odeal's indulgently smooth vocals. Standout track "Something" an instant hit of rogue romanticism, while "24/48" was a heartfelt croon that expanded on Odeal's flair for relatable narrative and emotionality.
On new single "Passenger", Odeal continues to grow artistically mixing intricate beats and swathes of harmony with honestly direct storytelling and summertime-ready hooks. But even as his career evolves and grows, it's crucial to Odeal that he remain in control of his creative direction. "When I first bought my camera I used to tell people if I could rip my arm off and shoot my own music video I would. So the creative process, I'm very much involved," he smiles. "That's always been me, if someone can't do it, I'll do it myself."
"Passenger" is out now via Warner Records UK