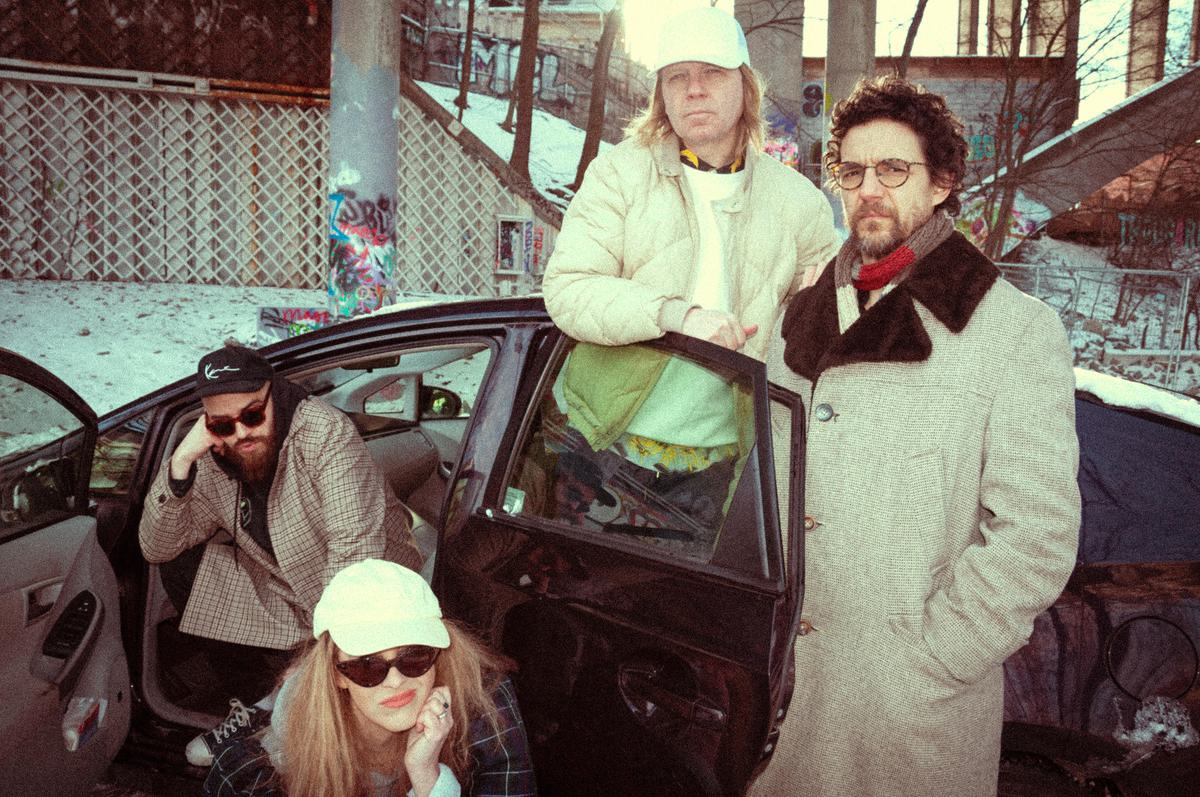 The Key of Collaboration
30 June 2023, 15:17
After a chance meeting, beloved Swedish pop duo Niki & The Dove fell into a collaboration with producers The Greys, unlocking their own creative process.
Back in the early days of BEST FIT, Niki & The Dove were a familiar name: a group we championed and loved. Returning with new EP This Is The Music today – a joint release with Swedish production duo The Greys – their legacy prevails and their journey is one that's evolved from intimate collaboration to wide-reaching connection.
"We had so much fun on those tours when we were touring the UK. I don't know how many times we were in Glasgow. Up and down, up and down," laughs vocalist and producer Malin Dahlström, reminiscing about the early 2010s from her home in Stockholm.
"I remember Costa Coffee," continues production partner Gustaf Karlöf. "It was so expensive. Bad and expensive, but that was the only option on the road."
Breaking through in 2011, Niki & The Dove were one of the pioneers of the Scandi sound that fused post-indie aesthetics with electronic pop, striking vocals and pulsing synths, drawing comparisons and aligning themselves with the likes of Robyn, Kleerup, Miike Snow and Lykke Li. They reached number five in the BBC's Sound Of 2012 poll, and they were consistently present on new music lists and lineups. Their hype was only compounded by the release of their excellent debut album Instinct later that year.

However, for Niki & The Dove, the whirlwind around them was intangible as they worked away in the eye of the storm. "We hadn't a clue. We were just doing our music, playing it, touring extensively and just living moment to moment. We were just very happy doing the music. I didn't feel like that was going on," says Dahlström.
"It was several years later that people were saying like, 'Oh you were so hyped and everybody wrote about you'. We didn't have a clue. Of course we knew that people wrote things about it but we didn't feel it was hyped," Karlöf continues.
After several tours of the US, they settled in LA where their label set them up with sessions, writing for other acts. "That was new territory for us because me and Malin, we were sitting doing our music in our house. We didn't play by the rules in that sense so when we met all these producers to make music for others, it was often a clash, a strange thing," Karlöf says.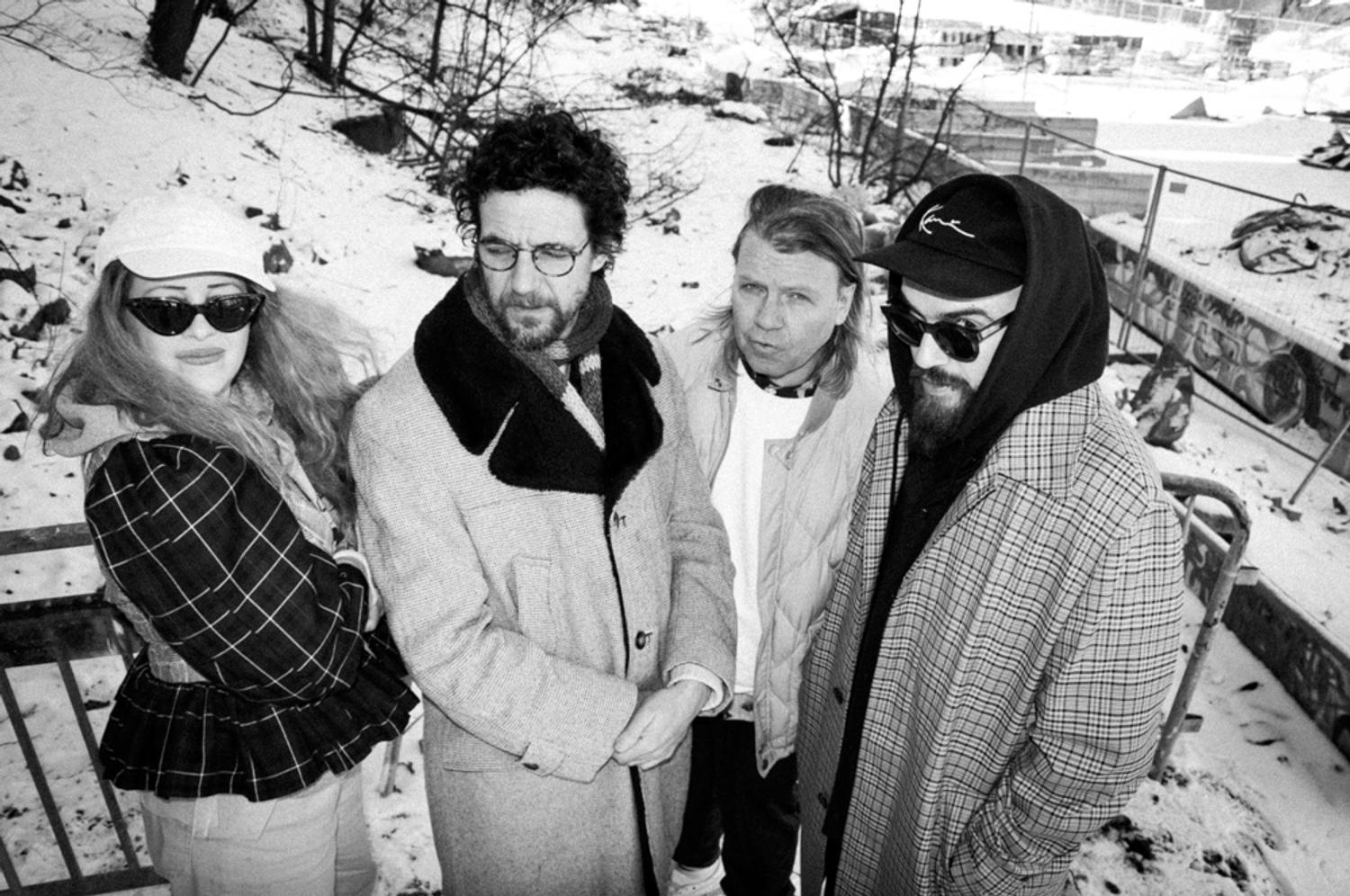 Instead, they focused on a follow up to their critically acclaimed debut, settling in Austin for five weeks to write before returning to Sweden and recording in Gothenburg. Released in 2016, Everybody's Heart Is Broken Now is a striking collection of intricate pop that was met with a strong critical reception, but didn't have the same wide reach as its predecessor.
"Instinct was like a global thing. It was spread out all over the world, but strangely enough it wasn't released in Sweden. Don't ask me why," Karlöf explains. "The second album, that was the opposite, that was a domestic album. That got much more attention in Sweden but not that much globally because we had problems with licensing and label stuff. It went pretty good here in Sweden with a lot of attention at home."
Following a run of awards and accolades, Niki & The Dove continued to invest their creative energy at home, working alongside the Swedish Royal Ballet on an original performance titled The Tiger and The Swan. "They did choreography for our music and we had a story from start to finish, even if it was abstract," says Karlöf.

As the production ended, they set about writing a new record, until the pandemic changed everything. "I remember in 2020, I was listening to the news, taking a walk and when I came back I just felt that we had to start over," says Dahlström. "It was like I'd turned ten years older overnight with the pandemic, and the music that we had been making was not at all attractive to me any longer. It wasn't relevant."
Starting fresh, Karlöf and Dahlström continued to work on a new album alongside various productions for theatre and dance companies until a chance encounter added a little spontaneity to their plans. Karlöf had been asked to guest perform alongside revered jazz artist Nils Berg and his Cinemascope trio one night in Gothenburg. Dahlström popped by during soundcheck to say hello, and met the rest of his band; drummer Christopher Cantillo and bassist Josef Kallerdahl.
Days later while walking in the city, she bumped into Cantillo, also a member of Dina Ögon and The Greys. They hit it off right away. "We started to chat and we said, let's have a coffee. The stars were really aligned," she smiles. "We talked about music and then a couple of weeks after he sent the music. I asked Gustaf, 'Have you listened to it?' and he said, no. I said, 'You have to because it's so good.'"
A series of loops constructed from scattered piano, drums, bass and guitar samples, the music Cantillo shared instantly set light to both Karlöf and Dahlström's creative imaginations. "It was first and foremost very well played, but it also contained a feeling of freedom and a feeling of possibility because the road was open for us to do something meaningful on it," Karlöf says. "It was an open door of inspiration and freedom and the possibility of making something of value. I instantly got ideas for it and that's quite rare, actually. All the music that we produced for this collaboration, we did effectively in a week. It was a labour of love and the inspiration was there instantly."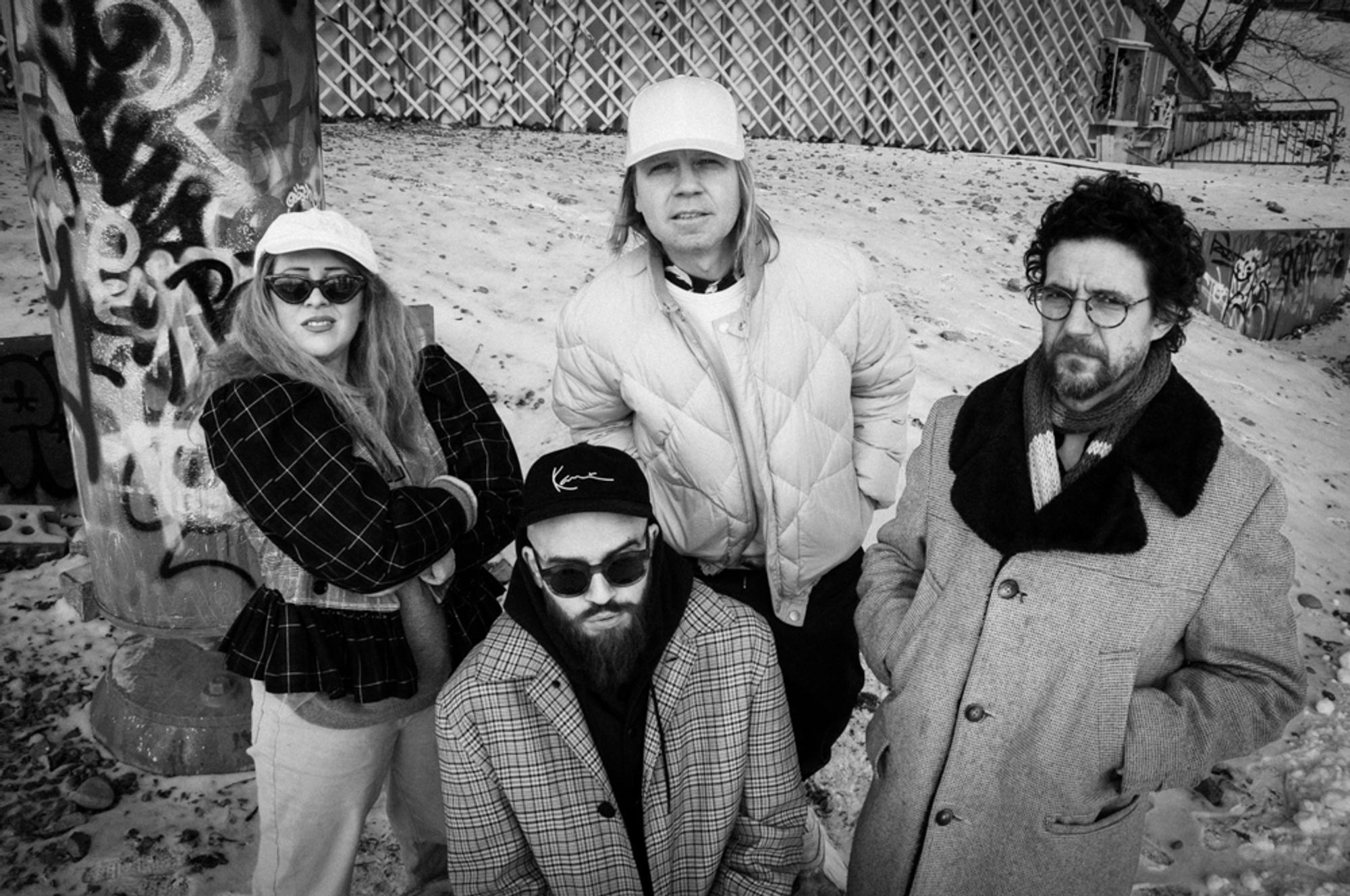 Over the music, Cantillo and his production partner Joe Williamson gave Niki & The Dove space to write, create and play with the tracks sent, without any conditions. "He's always like, this is how it turned out and this is how it's going to be, so let's keep it," says Karlöf.
Of the collaboration, Cantillo is equally enthusiastic, describing it as "Joyful, light, easygoing, open hearted, heartfelt, natural, and dreamy." He says, "It's just a great opportunity to do some cool stuff with friends. A natural thing to do. Feeding off of each other's ideas and creating something new. It's also fun to share something new with the world and see how people feel about it."

Out today, new EP This Is The Music is a genre-sweeping and rich collection of songs that melds classic songwriting with current, capacious production. Opening track "Gloria" is uplifting and serene in the same breath, while previous single "Police" thumps with kitsch keys and chorus. Across the EP, there is a feeling of playful joy, freedom and fun.