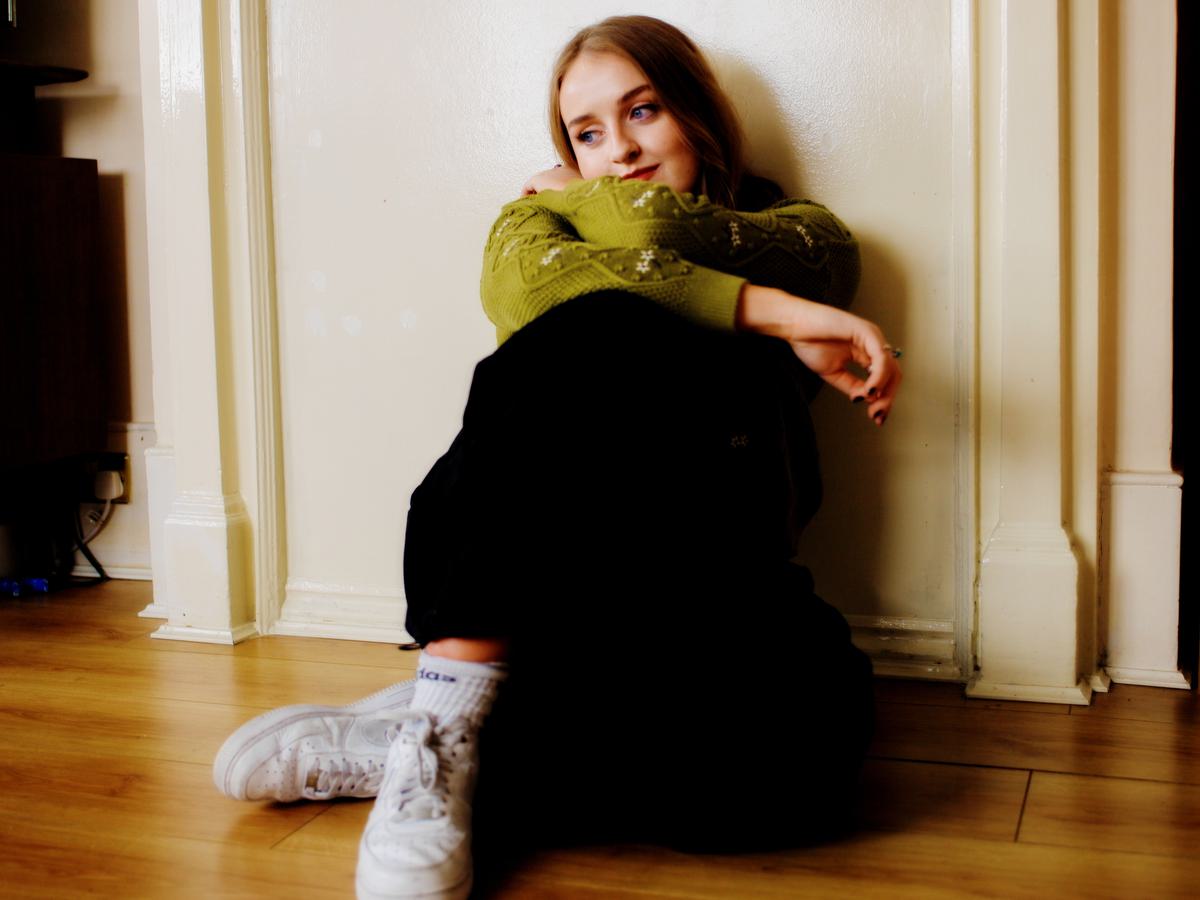 On the Rise

Nell Mescal
24 March 2023, 09:00
Finding her feet in the big city, Nell Mescal's music channel the beating heart of her family, home and country.
In more ways than one, it's a season of change for Nell Mescal.The 19-year-old singer-songwriter is calling me from her brand-new London flat, and she tells me that she'd only just moved in that day.
Though there's little furniture as of our conversation, Mescal promises some will appear soon, noting that she and her roommate—fellow musician Katie Gregson-MacLeod—are eagerly on the hunt. "I was talking to my mom about it the other day," Mescal says of her apartment search, "and I was so aware that it's so difficult to find a flat nowadays, especially in London, and we found one quite easily. My mom said to me, 'This is a sign that you're supposed to be here. You're supposed to be there, you're supposed to be doing what you're doing, and you're not supposed to me at home with me and (your) Dad.'"

Originally from Maynooth, Ireland, Mescal made the call to quit school and head to London to pursue music full-time at 18. She'd tried the city out for the summer before her final year, and once she started school again in the fall, she knew she needed to leave home for good and get back as soon as possible. It's been almost two years since then, and though she's never looked back, it hasn't always been easy—no big change ever is. As she tells, me it's only recently that she feels she's finally hit her stride. This is the journey she reflects on recent single, "Homesick." Though sonically upbeat, the guitar-driven indie-pop track channels the feelings of discomfort that accompany living on your own for the first time.
"I mean, the song's about being homesick and not wanting to tell anyone because they'll just be like, 'Oh, come on, there's no shame in coming home,'" Mescal explains. "I think for me, personally, I was putting a lot of pressure on myself to be like, 'No, I can do it.' And thank God I stuck it out." In many ways, sticking it out is often the only option. After leaving and living through the kinds of transformational experiences Mescal has, trying to go back can feel futile. This is not necessarily because the place you came from is no longer there, but because you're different enough that you won't be able to exist in it quite the same way anymore.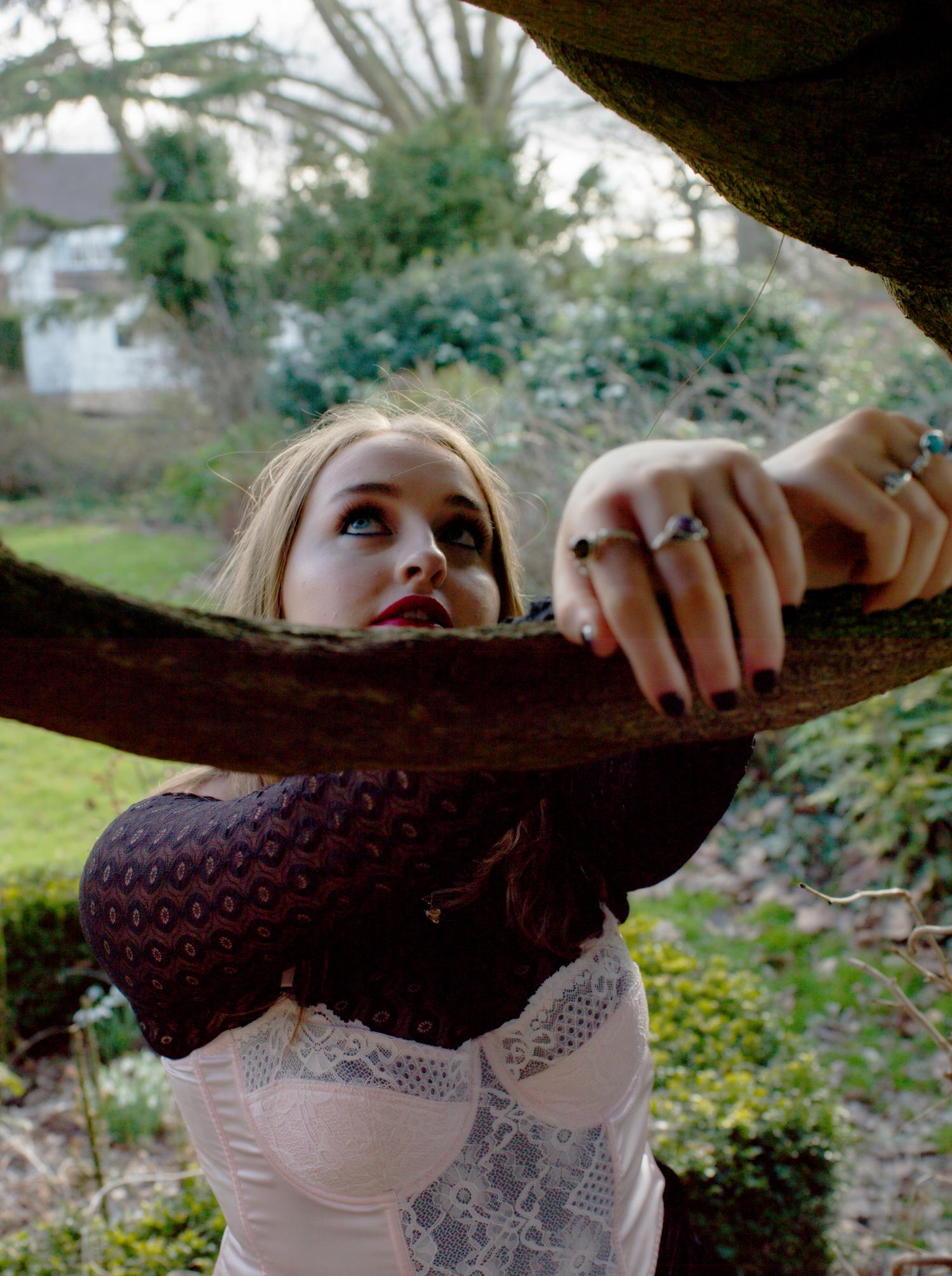 As Mescal tells me, she grew up in a creative household. "My Dad would try and teach me to play the guitar," she tells me. "It didn't work because we would fight. It was like him trying to teach me maths, like it wasn't working. But they would always be listening to country music."
Mescal household names included the likes of Mary Chapin Carpenter, and even if the guitar lessons were at first a dead end, Nell still enrolled herself in other singing and music lessons for most of her young life. The possibility of being an artist in her own right, however, only occurred to her after she discovered British songwriter Birdy. "It really hit me that (music) was something I definitely needed to do when I started listening to Birdy and when I started finding my own music taste away from what my family would listen to in the car" Mescal says. "When I found Birdy, I would just listen to her on repeat. I have all of her albums. And I was like, 'Oh, I want to be her.'"

Much of Mescal's own musical and writing style she credits to her influences and peers. She cites early favorites as Taylor Swift and Hannah Montana, while more recent obsessions include Alex G and Ethel Cain. When I ask how she would describe her sound to new listeners, she struggles with the question not because of a lack of inspiration, but rather because, as a young musician, she feels open to drawing on and experimenting with as much as she can as quickly as possible. "I feel like I haven't boxed myself in," she says. "Every song I write feels like a totally different thing to me." If she had to pick a genre now, though, she tells me she'd have to settle on indie-pop or alternative as her current label. "But I think it's ever changing," she adds.

This fluidity and openness sits in line with Mescal's writing process as well. She usually has multiple songs on the go, taking any random moment that comes along to sit alone at her piano to try and get out certain verses or bridges to send to her manager. "I would say I'm a very impatient writer," she notes. "I want to feel like I've tied up the loose ends as quickly as possible. It doesn't need to be done, but I just need to know that it's got its path and we can put it away and start again on a new one."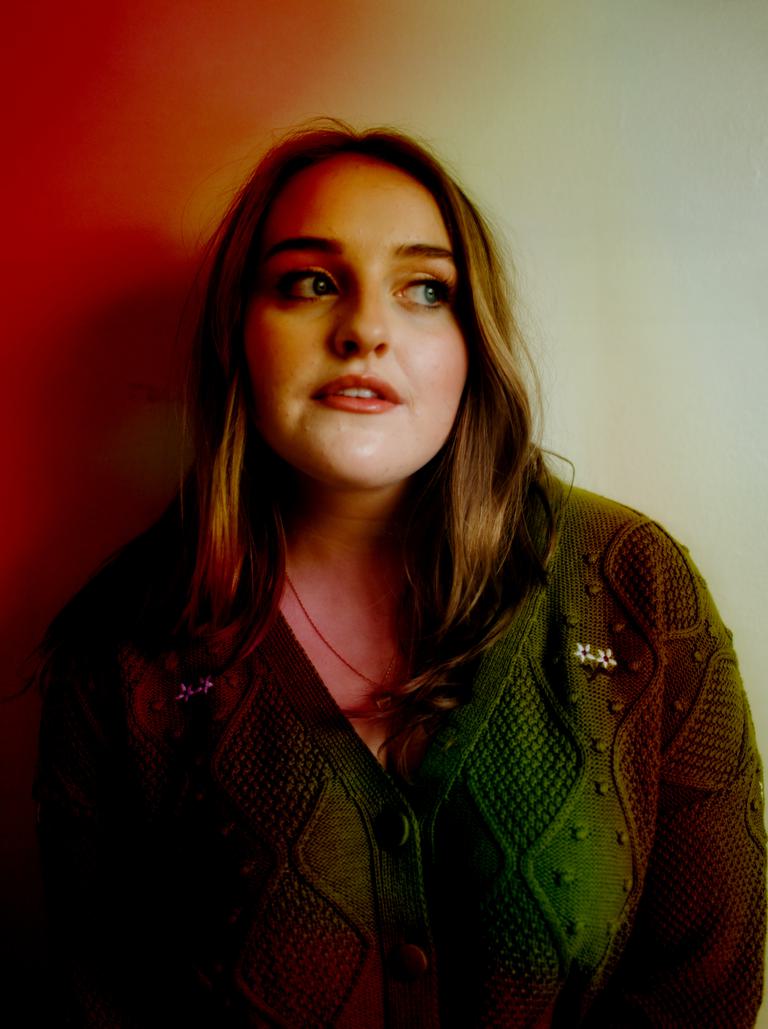 As of right now, much of her lyrical repertoire focuses on the hardships that come with friendships that have gone wrong. Another key area for her is writing about home and family. "I think," she says, interrupting her own train of thought, "maybe I would like to start writing about things that are a bit nicer. Maybe the friendships that I really cherish. But at the moment, it's been kind of that whole moving away thing."
Between the ages of 13 and 15 was when Mescal got her proper start in songwriting. Using a voucher that her mom had given her as a Christmas present, she got some of her tracks recorded. From that early batch of work, she published "Crash" and "Déjà Vu" on streaming platforms, though she later took them down when she decided she wanted a fresh artistic start prior to releasing her song "Graduating" last July.

Still, it was through these songs that she made her first imprint on the music world and got connected with her now manager, Tara, and some of the other individuals with whom she maintains working relationships. "At the time when I was releasing those songs and not really understanding what the craft was, what my craft was," Mescal says. "After meeting (Tara) I decided to come to London, so it was such a wild experience … Then I went in (to sessions) with people and learned about what it all meant. Then I decided I wanted to take those songs down and start fresh with 'Graduating,' which was, for me, the best choice."
"I feel like I haven't boxed myself in: every song I write feels like a totally different thing to me."
(N.M.)
While the artistic merits of taking down her first few releases were clear, from a numbers perspective, going back to square one was daunting. In an era when monthly listener and daily play metrics reign supreme, erasing that algorithmic process might feel like shooting yourself in the foot. But, for Mescal, it did the opposite. Both "Graduating" and "Homesick" have already done well for themselves, and her song "Missing You"—a 2020 release for an Irish Christmas advertisement—has almost a million plays. Mescal herself has even gained a sizeable following across social media platforms. Most of all, though, in giving only the releases she's most proud of a home on the Internet, Mescal has cultivated a confidence that can propel her much farther than any single track could have.
Her goal now is to keep going deeper, finding new ways to connect with both her audience and herself. Today, Mescal releases her new song "In My Head," a track that certainly lives up to that standard. At perhaps her most vulnerable yet, Mescal sings about what she describes as, "that feeling of, like, you were maybe in a relationship or a friendship or something like that, that maybe didn't end too well. And you've kind of been gaslit into thinking that it's somehow always your fault and so you're always searching for someone else. But the relationship wasn't your fault." It's a song about self-destruction, about that too-common feeling of always seeming to pick the wrong people. This is a part of her life she hasn't explored in-depth with her song writing, and diving into it opened something of an emotional Pandora's box in the process.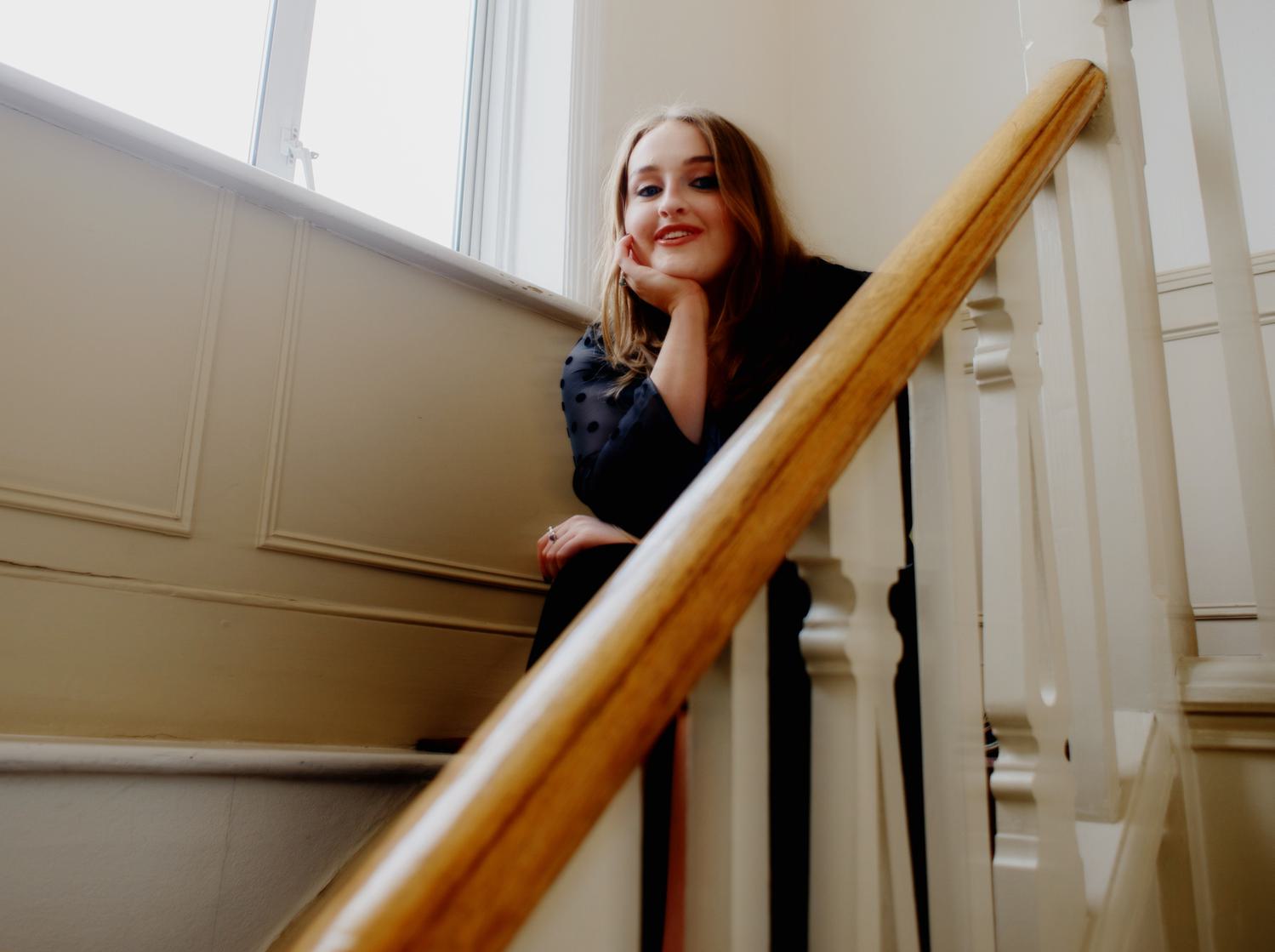 Ultimately, she tells me, the song "is about, like, 20 different things," each of them vulnerable and significant to her in their own, novel way. Part of that open-endedness came from the writing process. She worked on it with her friend Kai, and each of them were able to pour bits of themselves into the lyrics that came together to form a blended story.
The beauty of that, Mescal tells me, is that she hopes everyone who listens to "In My Head" will be able to take something different away from it—or even embed in it their own meaning. Along with the uncharted territory of the subject matter, the song also showcases a new sound for Mescal. Where the production of "Homesick" felt indie rock, "In My Head" leans more pop and electronic, feeling almost like it takes a page from the Jack Antonoff playbook on Taylor Swift's "Midnights."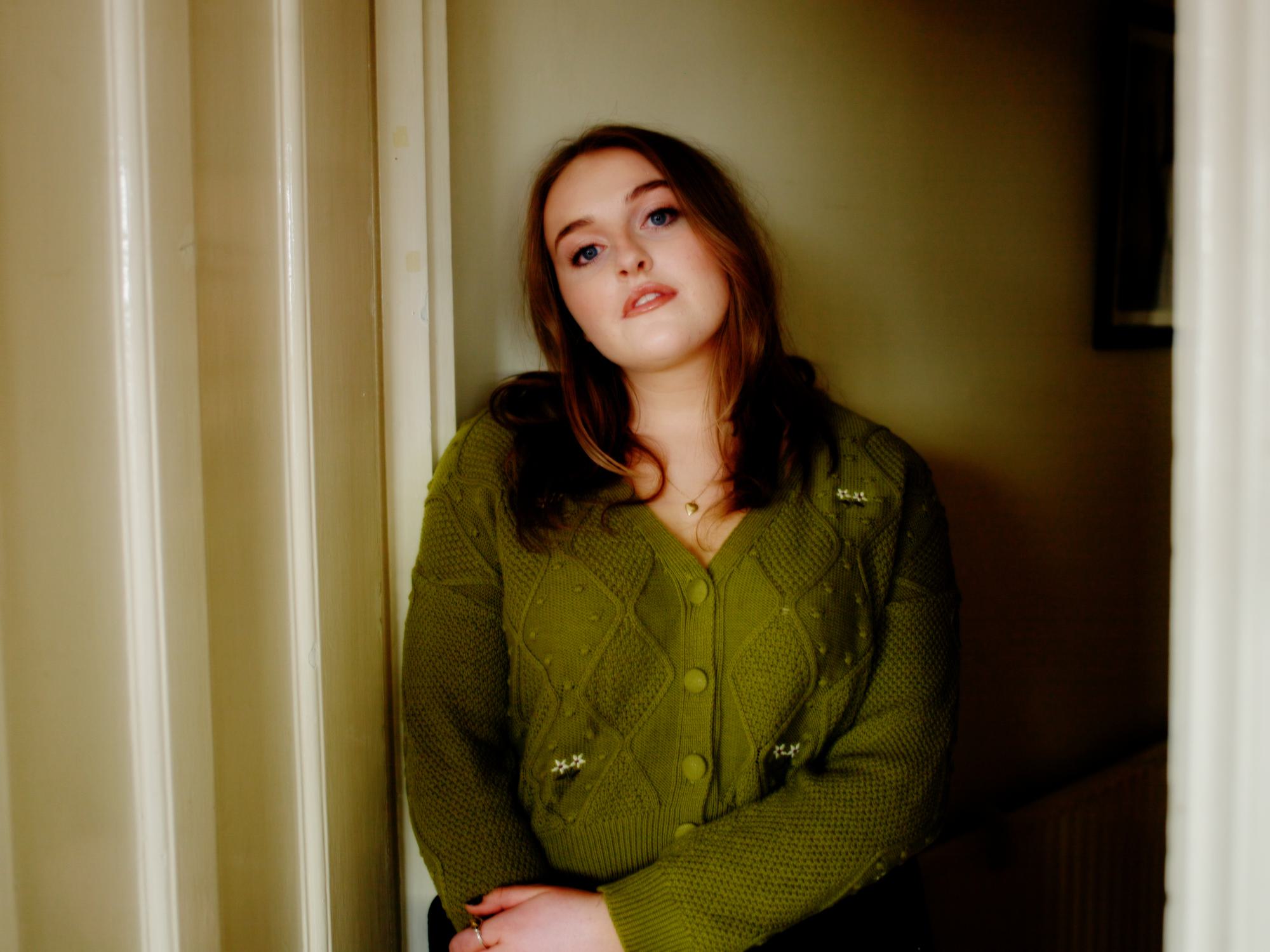 In tandem with the steady stream of releases, Mescal is further cementing herself as an emerging act to watch through stints of live shows. Last year, Mescal was finally able to play live as a support act for Phoebe Green and on her own headline tour across Ireland. "I remember I was in a room with my band members, and I was so quiet because we didn't know each other, but I was like beaming and wanted to cry because it was so coo," she excitedly explains. "These are songs that I just never really thought I was gonna be able to play. Like, I wrote something journal at the start of last year being like, 'I maybe want to go on a tour or something but maybe that's stupid. Maybe that seems so out of reach.' And then I finished the year with my first headline tour in Ireland and then went on tour with Phoebe Green." What perhaps meant the most to Mescal was simply the number of fans who decided to show up for her even though she was such a new act. Because she was touring a catalogue that was largely unreleased, audience members were signing themselves up for something of a musical blind date. But the reception was overwhelmingly positive.
Now settled in London and having found her community, Mescal is ready to ramp up on her career over the next year. Regardless of what comes next or where she goes, Mescal makes sure to point out that Ireland—her home—will always remain perhaps the most important part of her. "Ireland is so funny because I love it so much, but I have to leave it," she says. To describe the feeling, she references fellow Irish artist Sammy Copley. "She has this beautiful song about (Ireland) and it perfectly describes what leaving feels like, because you want nothing more than to be where you're from, and I'm really proud of where I'm from," she continues. "But it's also a really sad thing to leave somewhere that you love so much because nothing's working for you there." Nonetheless, it might just be the gratitude she has for her past paired with her thirst to take advantage of every opportunity she has at present that propels Nell Mescal into the bright future she's always hoped she'd find.