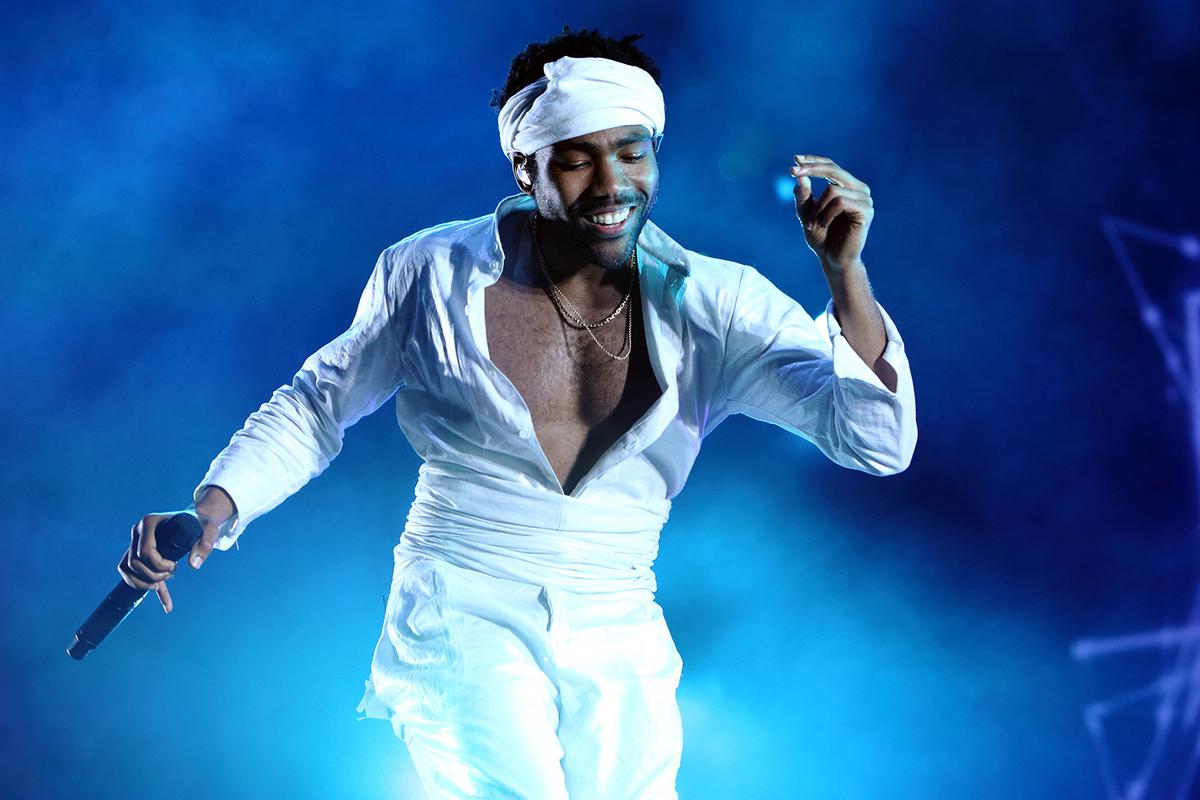 If Musicians Are Gonna Be Twitch Streamers Now, Here's Who Needs To Play What
15 March 2018, 10:01
Drake put an announcement on Twitter that he was playing, and proceeded to smash a bunch of records on the streaming platform by playing the co-op survival shooter (it's a bit like a cartoony Battle Royale/Hunger Games thing if you've not played it) and chatting about stuff like pizza. As well as Drake, Travis Scott, Pittsburgh Steelers player JuJu Smith-Schuster, and Mega Upload founder KimDotCom joined in the all-star action. Read more about it.
Drake's not the only big musical name to take up streaming recently, with Grimes and Purity Ring's Megan James playing Bloodborne on Twitch a few weeks back. Is this just a weird Canadian coincidence? Or the start of The Next Big Trend for musicians?
We hope it's the latter 'cause we've got a few pairings on our wishlist...
Okay, so, hear us out. Player Unknown's Battlegrounds (PUBG for short) is a bit like Fortnite but much more intense and strategic, and we reckon Little Mix have the power to go all the way. They'd be brilliant teammates, relaying orders and methodically eliminating all threats, zipping around the desolate landscape in a car (see above) and dodging bullets left and right. That elusive Chicken Dinner will be a dead cert in the hands of Little Mix.
The Boy Better Know icon is a well-documented fan of the Pokémon series, even crafting a pretty great song from the anime's theme tune (check it out above), and it'd be a total pleasure to observe him immersed in something he loves so much. He's funny as hell too, so hopefully he could actually provide some good commentary while he's trying to catch 'em all (it's a trickier task than it seems).
3
Charli XCX, ALMA, Dua Lipa, MØ, Zara Larsson and Mario Kart
Earlier this year this bunch teamed up for a mind-blowing collab on BBC Radio 1, and we wanna see the old band get back together for more... well, everything. Mario Kart is the perfect party game, and if we're having five of pop's best and brightest gather on Twitch we don't wanna see anything slow and thinky, we want fast-paced action and total Blue Shell douchebaggery from start 'til finish.
Also, we used some very dubious scientific methods to find out which characters they'd totally pick:
Charli - Yoshi
Dua - Princess Peach
ALMA - Baby Luigi
Zara - Bowser
MØ - Dry Bones
4
Beyoncé and Civilisation
Queen B already has a legit empire in the real world, so let's see what'd happen if she was given free reign over the economy, military, and diplomacy of an entire nation in Civ 6. We could also find out whether her mighty Lemonadian armies would make peace or war with the Magna Cartans, whose once-glorious forces have lost their lustre somewhat in recent times...
5
Lana Del Rey and Fallout 4
"Video Games", hur hur.
Okay now that's out the way, let's get down to business proper: LDR would actually be killer playing this retro-futuristic epic, which is set in a post-apocalyptic USA in an alternate reality where culture paused in the past. The faded, glamorous soundtrack (she's already covered a song from it), '40s/'50s/'60s veneer, and dissections of the American Dream... it all fits Del Rey to a T.
6
Dave Grohl and Dark Souls III
Dave "Nicest Guy In Rock" Grohl would be all toothy grins and luscious hairflips before the utter, utter hell that is Dark Souls III began, but any scant resemblance of smile would soon vanish as he realised the enormity of the task ahead.
This is an infamously tough and unforgiving game, and we're curious to see how Grohl would take punishment after punishment after punishment (we're not sadists, honest). It's actually more of a scientific experiment (yeah, let's go with that) than a game-streaming sesh... we want to see if Dark Souls and its horrific menagerie of monsters, beasts, and things that go bump in the night can push the Foo Fighters frontman to the brink.
Or maybe it wouldn't even come close? We have to find out.
7
Frank Ocean and Minecraft
Frank's a mysterious dude most of the time, but he showed during his stair-making film that aired alongside 2016 album Endless that he's got a knack for carpentry. Minecraft is certainly not the same thing, but he'd have the opportunity to make a full house at last without all the red tape and real-life implications that it entails, and if you set it to 'peaceful' mode it's a serene form of escapism. It'd be quite relaxing to watch Frank quietly bumble around a blocky, digital landscape, wouldn't it?
He could also just make staircases for days if he wanted. There's lots of different types.
8
Oasis and Street Fighter
Noel and Liam Gallagher are both on the verge of ripping the other's guts out anyway, so it'd be sublime for spectators to see them kick the virtual crap out of each other.
There'd be a brawl before the match even began, with Noel pulling rank (i.e. "I'm older I get to pick first,") when they bicker about who gets to be Ryu... but Liam's a scrappy bastard, so we're putting our money on him as the overall winner. Noel's not going down without a fight though, and it'd be a brutal match that came down to the wire - Liam comes out on top in the end, shouting about potatoes as he spams one proper dickhead move to victory.
We've actually been privy to Shura's passion for video games - she spoke with us at length about the influence of games such as The Last Of Us and Mass Effect - so, naturally, we'd have to see her working her way through one of 'em.
"I became obsessed with the Asari race," Shura says of the impact of Mass Effect on her music. "They're the blue aliens. Liara (an Asari) is amazing. Total babe. I was completely obsessed with her. I played as Fem-Shep (female version of the protagonist). I guess Liara is the canon love interest for the series, so I went with her as part of that. I thought it was an amazing idea for a race - they live for thousands of years, they're all female, the way they pro-create is a metaphor for the best sex ever. It's really well done. At the end she's a total badass."
10
Taylor Swift and The Sims
The debate's been raging about Taylor's true colours for a while now, so what better way to cut through the all the marketing mumbo-jumbo and PR BS than by watching her toil away on The Sims for hours on end?
Maybe she'll nurture and support a family of lovely lil' Simlets through their lives, helping them make friends and achieve all their goals. Maybe she'll just force them to swim and delete the ladder. Maybe she'll invent a new form of torture that finds its way into the depraved depths of the Internet. It'd be a hella fun ride finding out, wouldn't it?
11
Kanye West and Kim Kardashian: Hollywood
Kim Kardashian's phenomenally successful freemium game is loved by many as they attempt to clamber up the social ladder and rise from the E-list to the A-list. It's addictive stuff, but what does KK's husband Kanye West make of it all? It seems like the kind of thing he'd probably not be too keen on, but 'Ye is full of surprises, so who knows... it'd be riveting to watch whatever happened.
Hinds' recent return saw them make a bold move for this year's Spanish World Cup anthem, and perhaps they could be the official e-delegation to Russia 2018 for the Spanish national team? They seem to love a kickabout and they're bound to give anyone they come across on FIFA 18 a gruelling humiliation - they're probably the kinds of no-holds-barred players that just rush you from the start and lump shots at the unlucky sod between your goalposts, laughing as they sit 8-0 up and you resort to trying to injure their players with two-footed tackles from behind.
13
Justin Timberlake and Far Cry 5
JT has gone full Man Of The Woods on his new record, so it's only right that we leave him there in the virtual world as well. The fifth part of Ubisoft's ludicrously popular shooter franchise Far Cry is coming soon (on 27 March), and Timberlake will find his new self quite at home in the game's open-world setting of rural Montana (although the murderous cult and "violent civil unrest" might be fresh territory for him).
Or we could just sit him down to play a few bouts of Celebrity Deathmatch against Marilyn Manson.
14
Radiohead and Red Dead Redemption
Radiohead's resident Oscar nominee Jonny Greenwood is an avid gamer - he spoke about his all-time fave games in an interview with The Independent in 2010 - and we'd love to tune in and catch him playing one of his picks: open-world cowboy epic Red Dead Redemption (or maybe even the second one, which comes out soon), which comes Rockstar (aka the makers of Grand Theft Auto). Given Greenwood's affinity with the genre (or close enough - he scored the magnificent There Will Be Blood), this'd be a fascinating dip into what makes one of Radiohead's key cogs tick.
15
Childish Gambino and Star Wars Battlefront
Childish Gambino, aka Donald Glover, aka the real-life Landro Calrissian in the new Han Solo movie, would be unreasonably fun to see pew-pewing his way across the barren landscapes of Hoth or the lush forests of Endor. The new instalment of the franchise could do with a bit of positive PR, so maybe they could actually set this one up to tie in with the film? Here's hoping.