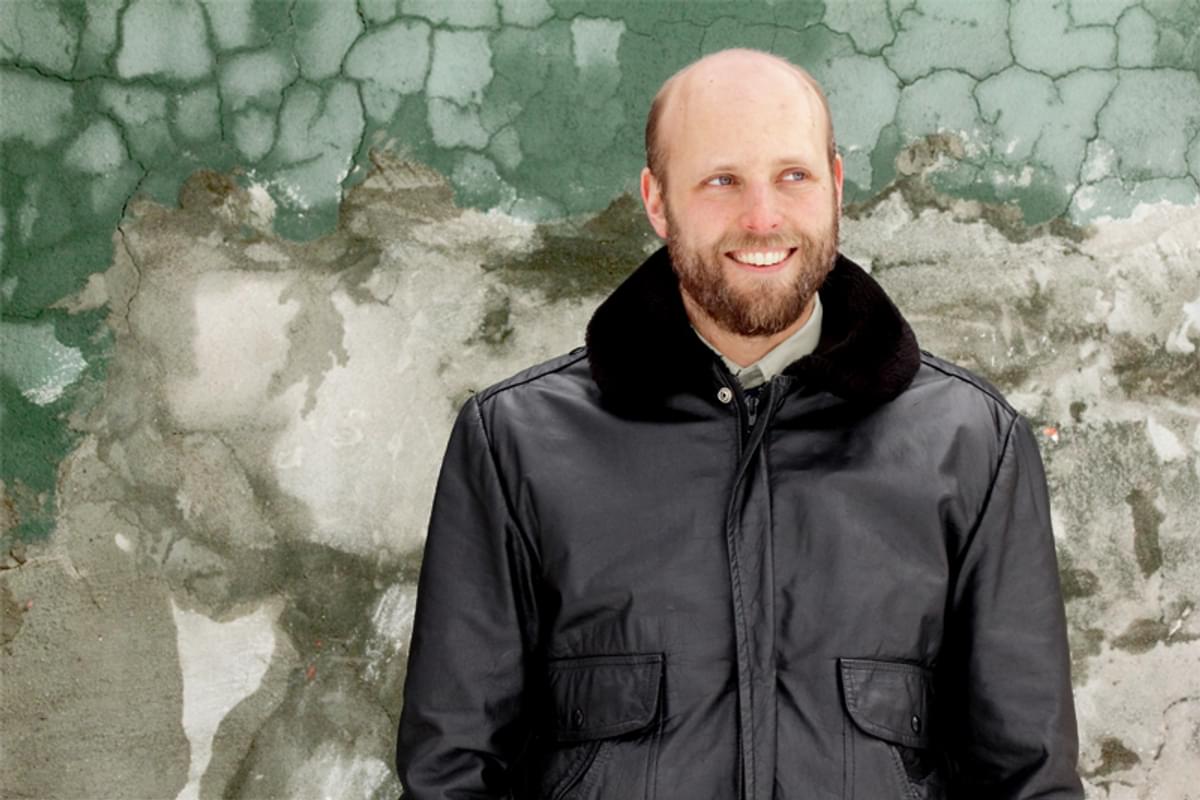 Sentimental Lies and Death Bed Daydreams: Best Fit presents an Introduction to Michael Feuerstack
05 March 2015, 10:31
March 2 saw the UK release of Michael Feuerstack's The Forgettable Truth. The second record released under Feuerstack's own name, it is the latest in a long line of subtle, powerful records from the Montreal native. Over almost 25 years Feuerstack has been enchanting listeners with his wit, wisdom and finely crafted songs - both under his own name and as Snailhouse. Feuerstack is also a member of The Wooden Stars, Bell Orchestre and The Luyas, as well as having toured with the likes of Land Of Talk and John K Samson.
An indication of the esteem in which Feuerstack's songwriting is held came in the shape of the 2007 tribute album Do You Want To Talk All Night?, featuring covers of his catalogue to that point from the likes of Rick White, The Acorn and John Tielli amongst others. 2014 was a busy year for Feuerstack, which saw the release of Tambourine Death Bed, his debut record under his own name. He also released Singer-Songer, featuring songs written specifically for other artists, including John K Samson, Bry Webb, Leif Vollebekk and Mathais of The Burning Hell, as well as regular collaborator Little Scream, who also contributes guest vocals to The Forgettable Truth. To celebrate The Forgettable Truth's release we have put together an introduction to Michael Feuerstack's work, containing tracks from each of his releases. We also spoke to some of his collaborators past and present including Julie Doiron and Arcade Fire's Richard Reed Parry amongst others, asking them to pick their favourites from Feuerstack's back catalog, and explain what his songwriting means to them.
Richard Reed Parry (Arcade Fire/ Bell Orchestre)
I love listening to Michael Feuerstack sing. I love more of his songs than I can name. But if I had to name names, I could listen to "Leave Me Alone" or "The Medicine Makes My Heart Beat a Little Faster" at some point every week from now till as far as I can see
Mike O'Neill (The Inbreds)
Mike Feuerstack is exceptionally witty, incredibly sensitive and kind. That's what he's like as a person. I look up to him. I love his music. My favourite song of his (it's hard to pick one) is Daydream from Sentimental Gentleman. For some reason this song makes me think of comic book skyscrapers, which is an exciting image to me. No idea why. Trying not to overthink it. Mike has such a beautiful way with words. Words that are perfect for the music and words that we say to each other every day but he ends up describing something that is such a pleasure to mull over again and again. And I mustn't forget the spaces he leaves between the words. He's a master.
Jessie Stein (The Luyas)
Mikie is a true artist. One day, it will seem crazy to the kids that we got to play with him. He defies style, he defies the current, without ever resorting to mere rebellion. His songs make an easy home in your heart without being banal or playing down their intelligence. Mikie brings soul and inspiration to everything he touches. He makes a lifetime of work look as natural as dew in the morning, and birds in the sky. It's one of the great privileges of my life to learn from and collaborate with him.
Jonas Bonetta (Evening Hymns)
My attraction to Mike's music goes way back. I used to drive 45 minutes from the country to catch him in town when he passed through as Snailhouse back in the day. I've always considered Mike the "songwriter's songwriter". He's able to meld lyrics, melody, and performance so organically. He can give inanimate objects so much life and personality. He can spin a joke and a heartbreaker into one song. He's smart with his words. A real sharp tongue. That and he's a real tone-dog that has written about 20 of my favorite songs and probably has at least another 20 that will knock me dead. A new Feuerstack record is an exciting thing in my house! Mike F. for Prime Minister!
Julie Doiron
I wish ' chimney sweep ' could sing me to sleep every night ...
Laurel Sprengelmeyer (Little Scream)
Tone Deaf Birds (Snailhouse) is a song that for me sums up a lot of what's genius about Mike's songs. A beautiful image that makes you feel wistful and sad, yet loved somehow. It's just kinda perfect.
"We all feel the hand upon our throats
what the fools believe the infidels don't.
Curse the rooms I've wandered through
the motel beds and all the frat parties too..."

-- Infidels from Tambourine Death Bed

Infidels is another of my favorites. Like many of Mike's songs, it manages to feel like it's about something simultaneously huge and microscopic at the same time. The voice in the song is like a finely detailed figure in an immense landscape.
Infidels is on Tambourine Death Bed, which was one of my favorite albums from 2013. I fell in love with the songwriting on that album when Mike invited me in to sing on it, and I love how it turned out sonically. It's clear and lush.
Michael Feuerstack's The Forgettable Truth is out now!
Get the Best Fit take on the week in music direct to your inbox every Friday