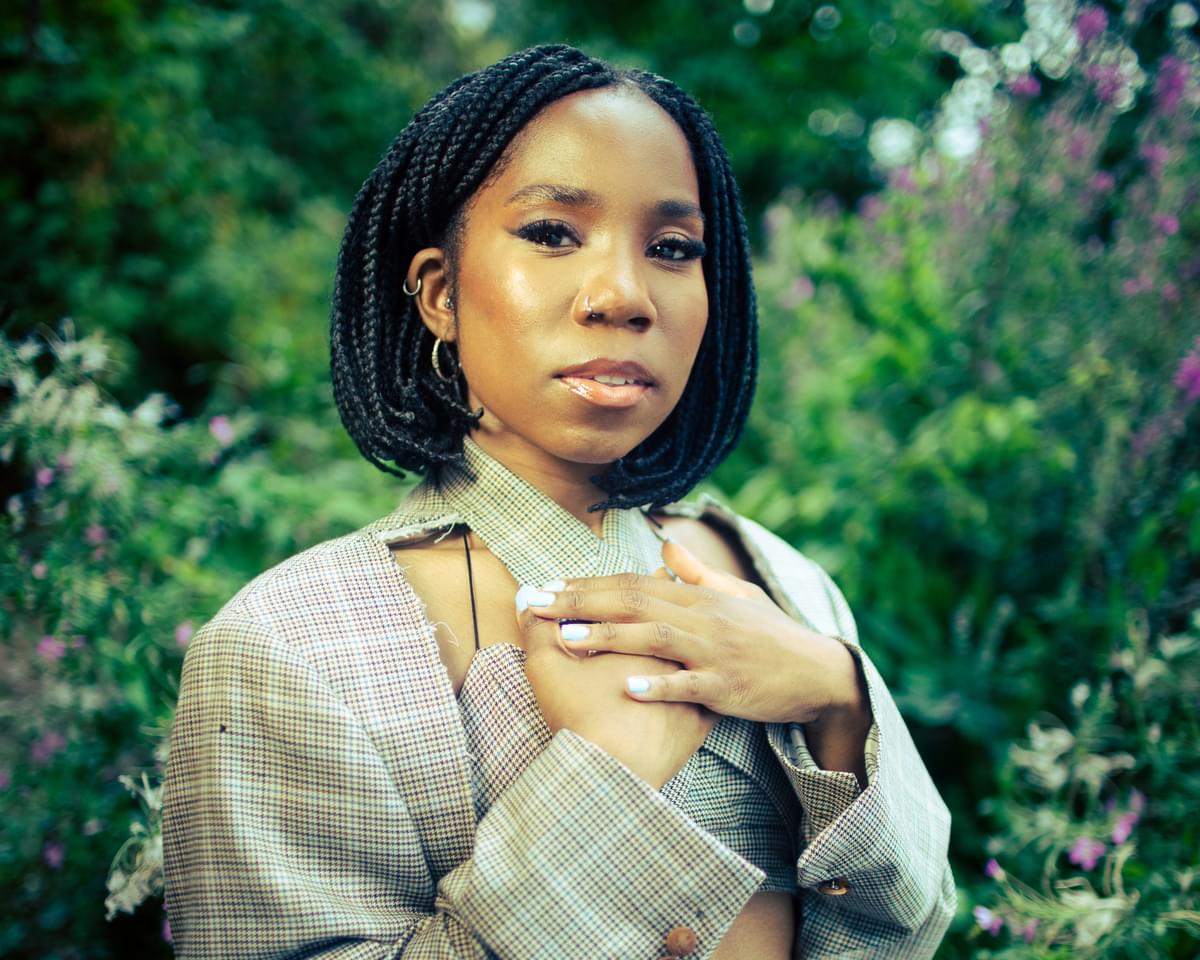 On the Rise

Mega
01 September 2022, 14:45
London artist Mega's contemporary soul is elevated by a heavy shot of compassion.
Like many budding musicians, Mega was primed to begin her career in music. She had finished college, was networking with producers, and ready to release songs. But just months after graduating, she suddenly lost her voice. "It was devastating," she recounts. "A lot of my friends were still doing music and pursuing that. I thought it would be a week, two week's time."
What began as a few days spiralled into a three-year period which rendered the London-born musician physically unable to sing. Though she's luckily recovered since, it fundamentally altered her plans and worldview, which she expresses in her unique blend of soul, gospel, and Ugandan music. Now having just released her latest EP, Colour Your World, Mega is ready to use her voice for good.

As a child, she began attending an opera choir in Highbury at nine, then going on to a gospel choir in Angel at twelve. She had followed her sister, also a singer, to these choirs, and the two would perform in from of their families: made-up songs, plays, and whatever was on MTV. Also, "anything that was on the radio – Britney Spears, Destiny's Child – whatever was popular was what I loved," she says. "But I also grew up listening to Ugandan and African music."
Mega cites other British-Ugandan artists like George the Poet and Michael Kiwanuka as influences in a recent essay for Clash. You can hear the vibrant guitars in songs like "Smile" similar to bands like Afrigo Band that she also names as an influence. "It makes me happy – it's just really happy-making, that kind of music. You know, high life, sunshine. It's been very fitting now that we've had more sun, although climate change…"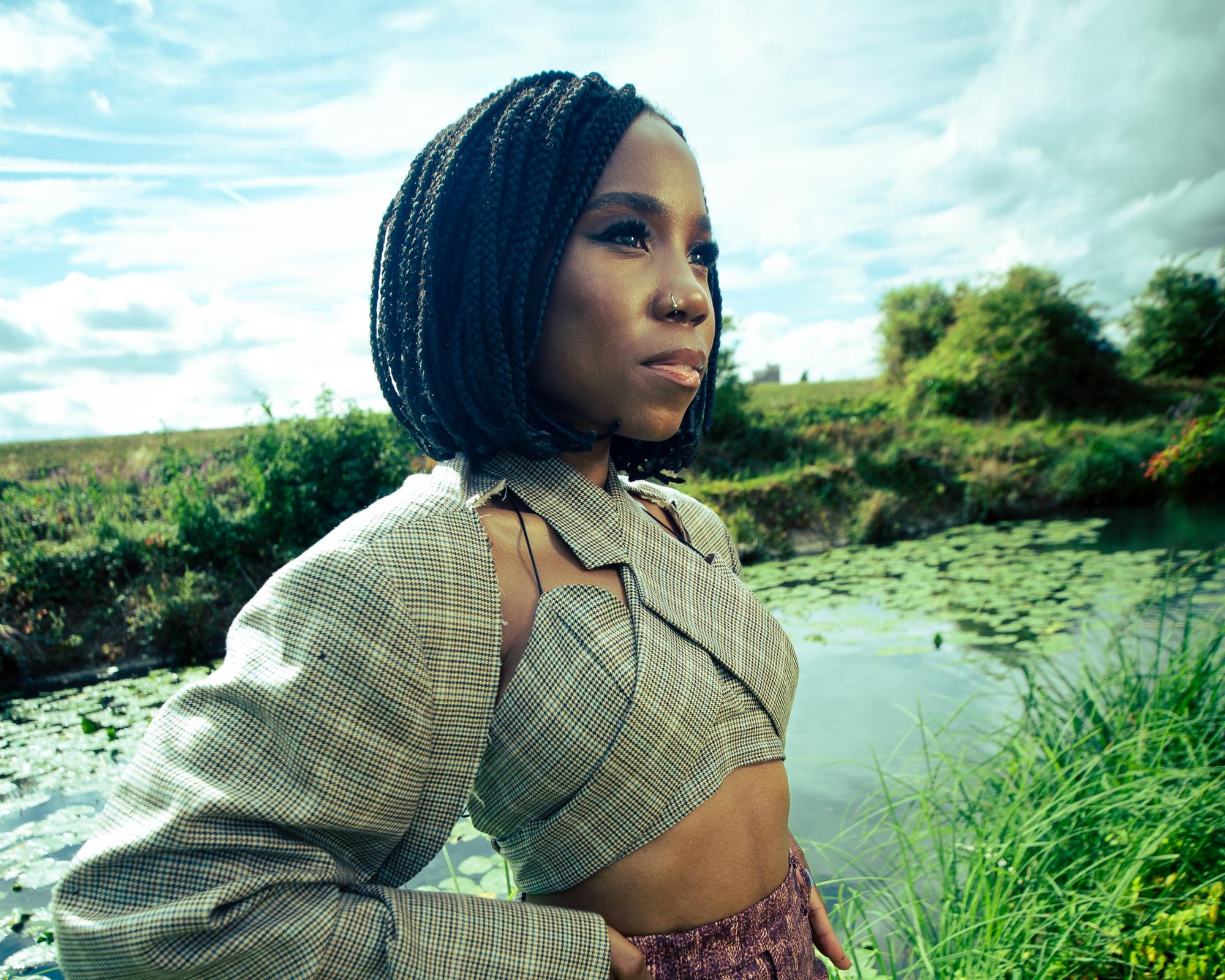 As she got older, Mega was certain that making music was what she wanted to do. "I was so excited to do it properly – I was going to study, get the education under my belt at sixth form," she recounts. "I'd often go to the studio on the weekend with some friends of mine who were producers, and we used to make music all the time. It was like, finally: I can start doing this full time and pursue it and see where it goes."
But soon after, she lost her voice: "I was originally diagnosed with nodules, it turned out not to be nodules. They thought it was a phonatory gap, turned out not to be a phonatory gap – I mean, it was a bunch of things they thought it could be."

As time went on, Mega gradually became more and more unable to sing. "It's like breaking a leg and trying to walk or whatever it is, trying to learn to use that thing again," she explains. "For me, it was trying to figure out how to get back into doing music. After not singing for so long, it was quite terrifying. I remember my voice therapist said she thought it might have developed into a fear. Every time I tried to, I was just super fearful, so sort of relaxing the mind and healing that first and foremost."
During the period where Mega couldn't sing, she resolved to go off to university. Like many, university was a time where you learn more about yourself – and for Mega, this was no exception. "I always loved psychology," she explains. "If I wasn't singing, that would have been my career path."
Studying at university helped her to discover other talents that she had. "In that time, I was really forced to look inside. I feel like a lot of our identity is sometimes put into the things that people praise us for"
"Because I had the music there, it was sort of easy to hide behind that. It was like, now that I can't sing, what am I going to do? I put everything into this music career. And I just discovered my love for psychology and people and humans. I tried all different kinds of jobs. I did things that I probably wouldn't done if I was just doing the music straight away."
It makes sense once you meet her – Mega's voice is soothing, her presence calm, yet confident. She makes you feel like you can open up about anything, and that clearly had an effect on the work she did during university – volunteering, charity work with teenagers, the elderly, mentoring women in prison. "I love humans! It sounds really cliché, but I do, I'm such a lover of people. I'm so blessed to be able to connect to them through my music."
Mega even managed to win an award for her dissertation on the unspoken burden of Black British women. The dissertation helped her to find out more about herself; it's hard, however, to generalise or even define for an article.
"I don't know if it's definable. I can just say that I'm Mega first. People always want to discuss race all the time, and it's not necessarily something I want to discuss. I like to focus on the music. I make music, I happen to be Black."

"If we stay focussed on figuring out we are, then that's your superpower. Your superpower is your uniqueness."
(MEGA)
The process of recovering was tricky for Mega, much less getting back into the industry. It was her sister who actually encouraged her to restart her dreams of becoming a musician. "It was a bit nerve-wracking coming back to this before 'Chariot'. I was basically too scared when my sister said to go ahead and do it. So I did."

Eventually, Mega was nominated for the MOBO Unsung award, where she met her current management through the panel. There, she began writing "Chariot" in 2018, her biggest hit to date. "It was with a guy called Jonny Hockings, and we were chatting away about life and my life. It happened so quickly, it was very, very relaxed. It just felt like it birthed itself – sometimes, I go into sessions and it's like a super, super long process. But it was so easy, so relaxed and so free."
Her newest EP, Colour Your World, is centred around colour as an organising principle; as something that shapes how you view the world, and in turn, how much power you have, too. "I feel like it plays a vital part of our lives in terms of how we see things, how we think, even what you're wearing," she says. "I made the connection in terms of how powerful it is, and I didn't actually realise how much it could influence myself and so I felt like it might be nice to put a spin on that and encourage people to that in their own lives, but mentally."

Mega's music hopes to encourage and empower people against society's willingness to generalise and categorise. "We're always trying to constantly tick boxes and fit into cultures. For me it's like, God created us perfect as we are. If we stay focussed on figuring out we are, then that's your superpower. Your superpower is your uniqueness."

Throughout her life, Mega has always tried to be as authentic as possible. "I've always been quite individual. To a certain extent, we all conform, even if we don't want to. But as I've grown up, I'm trying to figure out what I want. You want to fit in as well, because standing out sometimes can be difficult, fitting in feels safer. Especially after I lost my voice. People say you don't know what you have until it's gone. But it was like, if I do get that back, I want to be myself. I want to be vulnerable."
"Another thing is that I've lost people that I've loved in my life that passed away, and I've realised that life is super short," she adds. "I don't want to spend my life being somebody else trying to fit in when I don't know how long I have."
It's something that deeply impacted the creation of her song, "Be Good, Be Kind", a song about sharing kindness to those who may be struggling with suicidal thoughts. It was written in the aftermath of Caroline Flack's passing. "I remember being in the situation where I felt like I didn't want to be here anymore. I know that so many people experience that, and are experiencing it currently. There are not enough people, I felt, having conversations about it."
Verbalising it, Mega hopes, will encourage others to speak more openly about their thoughts. It resulted in an overwhelming response, ranging from the heartwarming to the more macabre.
"Her friend loved my music so much, and I found this difficult actually, but she sent me her friend's suicide letter, which was really harsh and hardcore," she tells me. "She struggled so much. She heard that song, it did touch her, but she obviously went on to take her own life. I remember my cousin said that he'd spoken to someone who was just about to follow through with it and didn't. So it's been really nice just to see it's bigger than me."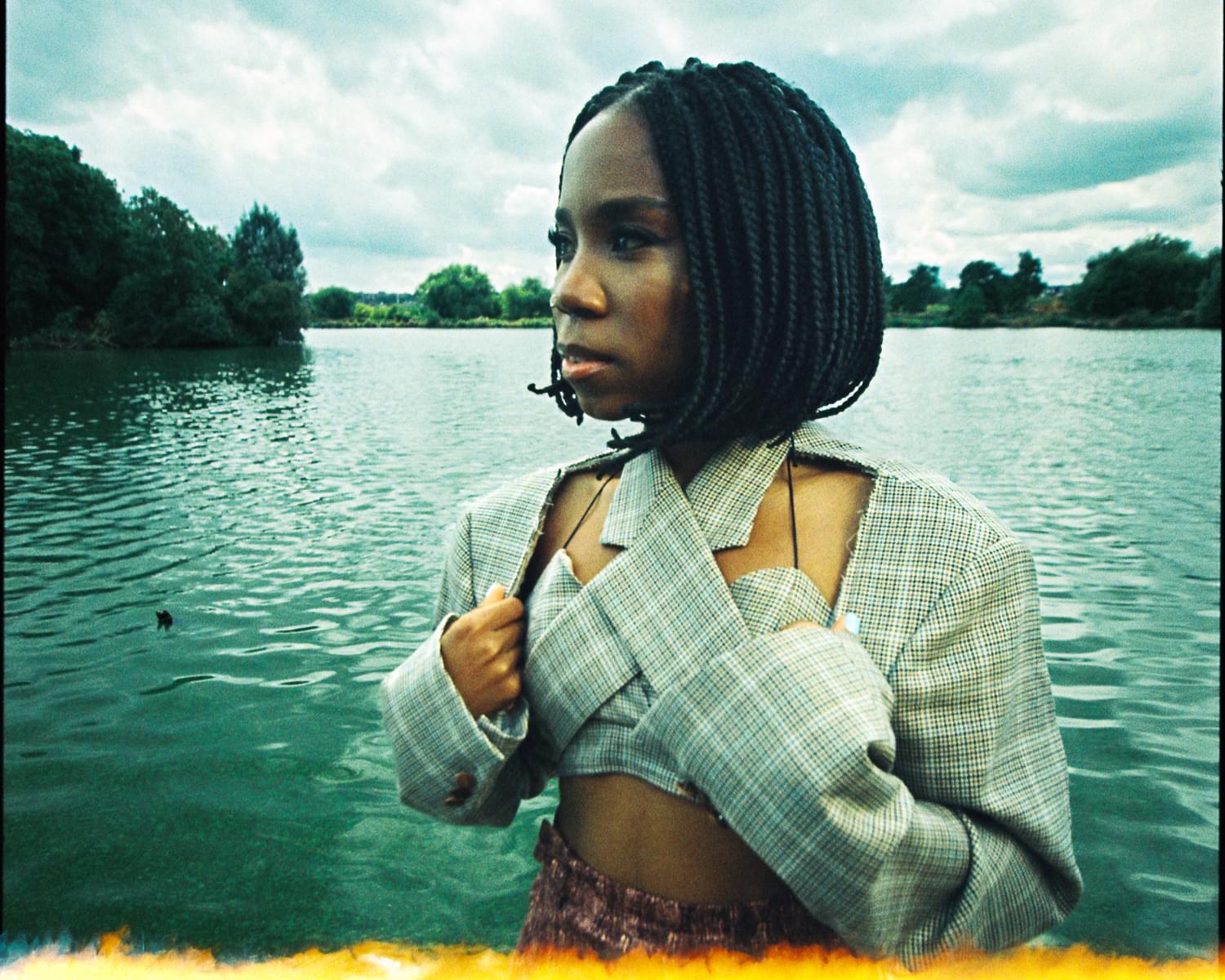 Mega's writing focuses on tapping into her emotions at the moment and letting it speak for itself in the music. It ranges from empowerment anthems like "Be Good, Be Kind", to other sunny songs like "All Day Long".
"Sometimes you go to a session and I might have a particular idea that I want to write about, and then I'm actually like no, it's not how I feel today, you know, actually, I'm feeling quite jolly and happy. How 'All Day Long' was written was really fun: I walked in, Jonny had this incredible, fun riff happening. And it was just such a sunny, beautiful day and I wanted it to be a happy vibe."
Though Mega is proud of her heritage and incorporates it sonically, the key to listening to her music is to be in touch with your most basic human emotions, regardless of background: "As humans, we will have similar experiences regardless of what colour you are."
"The main thing is for people to listen to my music and feel empowered. My mission is for people to feel seen, appreciated, loved. It's almost what I would want, the lyrics that I sing in my music, the sort of things that I need to hear."
Get the Best Fit take on the week in music direct to your inbox every Friday