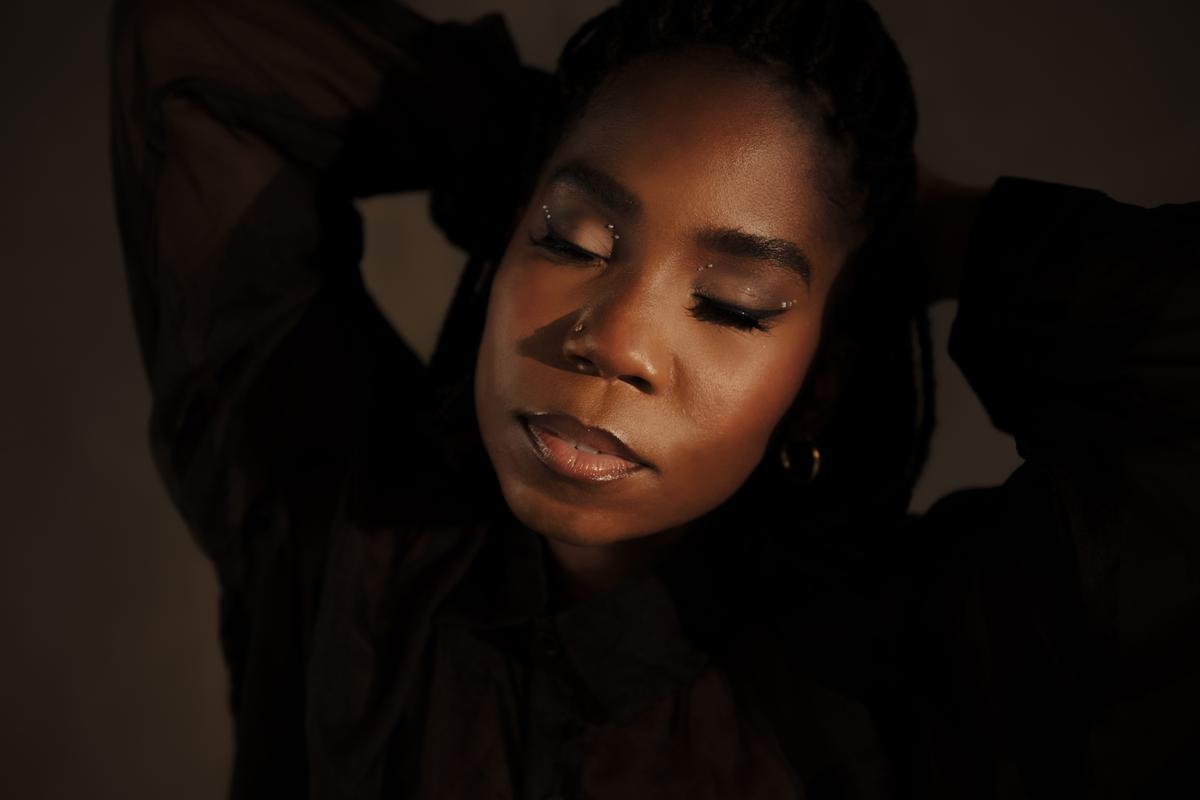 Mega keeps on moving forward
20 October 2023, 05:00
With the release of her third EP, London singer and songwriter Mega is embracing the chance to further explore the facets of her personality in front of new audiences – and taking her evolution of R&B to the next level.
"It's seeing people's response, physically, to the songs and hearing them sing and tell you how it's impacted them," smiles London singer and artist Mega from a blank hotel room. "Because just online, I feel like you don't really get anything. If there is an impact, you can't really feel that. So it's really nice and it's been nice on this tour, seeing which songs people enjoy more."
Calling in from the middle of a run in Europe, she's both happy and exhausted, occasionally breaking from the interview for a desperate bite of sandwich. Releasing her new, third EP Honour and Glory next month, it marks her strident and hard-earned progress. It's also testament to her tenacity and work ethic that after several setbacks, Mega still finds herself evolving and moving forwards.

Growing up in North London, she spent her childhood singing in choirs and taking cues from chart radio. While auditioning for a spot in an opera choir, she performed a song by Britney Spears. "It wasn't until later on in my teens that people would say, 'Oh, you sound a bit like this artist' and I'd say, 'Who's that?,'" she explains. "Then I'd Google them and be like, oh my god, they're really cool. I think the first CD I ever bought was a Girls Aloud CD."

Despite performing in several choirs, including the pioneering gospel choir of St Mary's youth club which also counts Little Simz and Leona Lewis among its alumni, Mega didn't initially have designs to be a solo artist. But by her mid-teens she'd met several encouraging producers who she'd collaborate with at weekends or after school. Then she lost her voice.
After several misdiagnoses and cancelled appointments she was forced to meet with a private specialist, by which point, her voice had already begun to heal. "Then, they had no idea what was the cause. It hasn't happened again but it has left me feeling like I need to look after my vocals," she explains.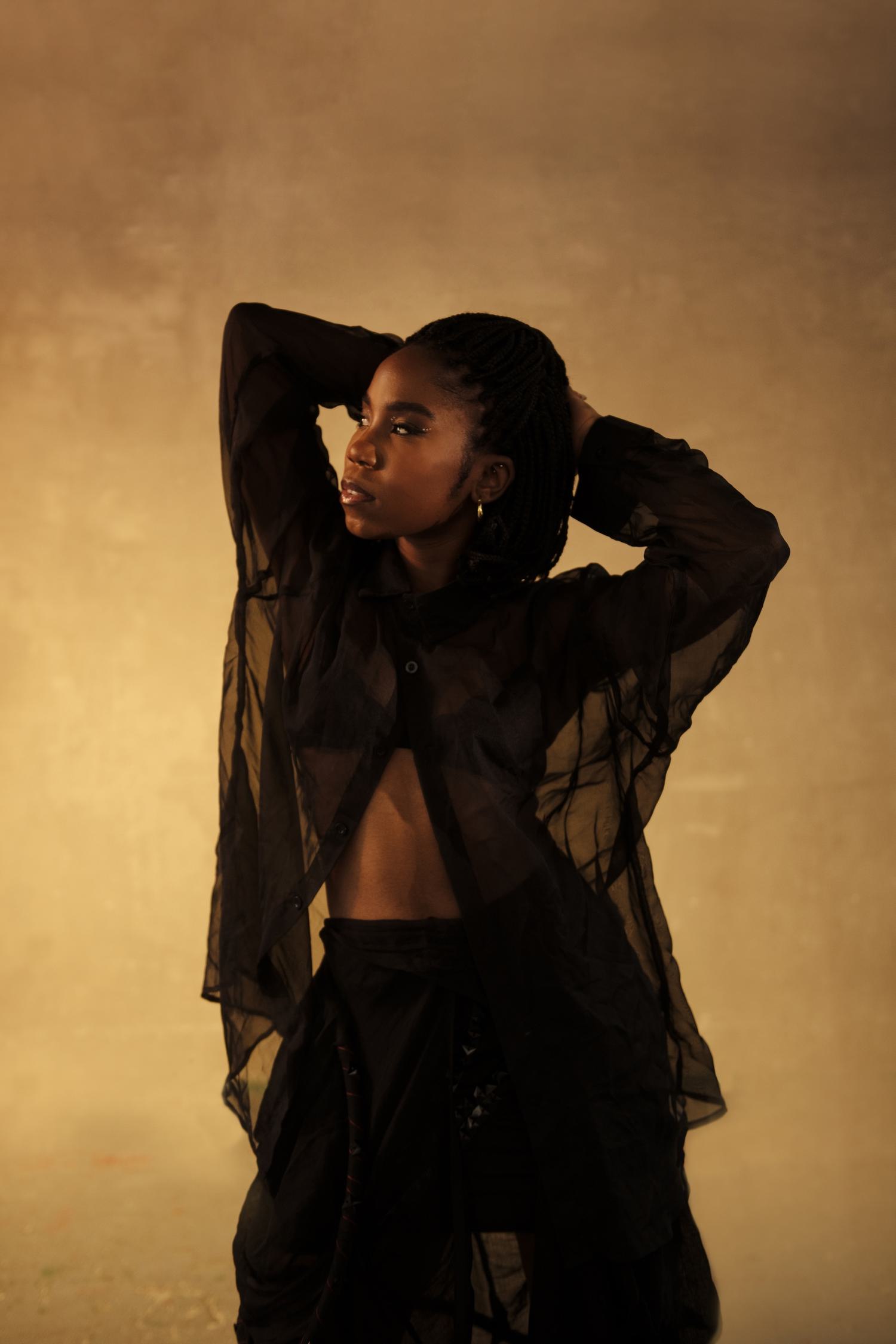 Across the two years that she couldn't sing, Mega enrolled in a psychology undergrad, even winning an award from the British Psychological Society for her dissertation on the unspoken burden of Black British women. "I hated it at the time, it was horrific, but I'm glad I got to go and study psychology and branch out," she says. "I guess studying psychology made me feel more like I wanted to share my experiences. I realised we're all really similar but sometimes we can feel quite isolated in that. So by me opening up, hopefully that helps someone else or encourages them to do the same."
While studying at university, a friend secretly entered her into the MOBO Unsung talent competition. She was picked as one of the twenty nominees and, encouraged by her sister, entered the auditions. Finishing as a runner up, it was during the process that she was discovered by her management.
After finishing uni, Mega took a job at a sixth form college while also enrolling to study music at Goldsmiths. Simultaneously, she continued to work on her own craft and in 2018 released the uplifting and passionate single "Chariot". Soon after, the track began to blow up, changing everything. She quit her job, left her course and focused on her new path.
Off the back of the success of "Chariot", she released her debut EP Future Me in the midst of the pandemic. "I hated every second of it because I love connecting with people," she explains. "It was a weird space and I just felt disappointed because I felt like it didn't get what I wanted it to get straight away, because things kept being cancelled because no one knew when, if, what... I am pleased with the way it ended up connecting and the way it streamed, but it was hard. I'm so glad I'm not there now."
As things began to open up, she released the graceful Colour Your World in the summer of 2022, continuing to grow with her music. While new EP Honour and Glory, out next month, demonstrates her talent for confident, elegant and edifying artistry.
Opening with recent single "Let You Down", birdsong serenades the glowing guitar intro. While finalising parts of the recording with co-producer Ed Riches in her flat, Mega heard the bird-call out her window and decided to capture the moment. Incredibly, their song fit perfectly in key with hers. "It was just serendipitous, it was amazing. And it was raining, so we recorded it on the mic and it just so happened to be perfect timing as well," she smiles.

The track itself has both a strong and delicate message, its vulnerability embraced by the tender, organic production. "I just feel like sometimes in life, when you lose a bit of confidence, everyone else's voices feel a bit more important and louder and sometimes it's difficult to hear your own voice and trust that. 'Let You Down' is, it's still there, even if it feels quite quiet and just to trust it," she explains.

On lead single "Don't Get Too Close," Mega channels inspiration from her early love of Nina Simone to create a track that's equally defiant and vibrant. "I feel like there's different parts of me on this EP that are coming out, it's not static," she says. "Growing up I listened to everything. People can't quite place the sound but they're all me and I feel like you listen to 'Don't Get Too Close' and it still sounds like Mega. I hope so anyway."

Working with a small team of trusted producers across the EP, she brings together sounds and styles that reflect her childhood love of pop, soul and gospel as well as her Ugandan heritage. From contemporary beats to highlife guitars, Mega believes her music reflects the many facets of her personality. "In a lot of the production, I'm always very much involved in every part of it. I'm one of those people where every single thing, I want to be involved to the very end," she says. " The more you work with someone, they understand who you are."

That sentiment is echoed on new single "Moment For You", out today. From its delicate opening verse to its powerful chorus, it brings together subtle and soaring elements creating a work that's mature, vulnerable, modern and empowering. "Again, it's all exactly what I am - Ugandan heritage and then I've grown up listening to a lot of ballads, so to me, this is so me," she says. "I don't want to create songs that all sound exactly the same. It's really important to express yourself and these are all still very much me. It's just different sounds. I think this is exactly the same as stuff I've done, just a bit more evolved."