"Girl, you're missing out," taunts Peace Okezie on new single "Overdrive". Packed with an infectious energy, it makes you want to be throwing down on a packed, sweaty dance floor, not nodding at home to a laptop screen. We are indeed missing out. Produced by George Reid of AlunaGeorge, the track brings together pop hooks, conversational delivery and some pure indie heart, drawing in various touchstones that Peace can trace back across his life.
Growing up in Morden, Peace's formative years were spent listening to hip hop with his uncle and pop with his mum. "I knew who was poppin on what side," he smiles. He grew up in an area that was split between black and white families and attended a local catholic school where he shared his time between two friendship groups, both with their own music tastes. "We'd be in school and my friends would listen to Krept & Konan, or like Skepta or like JME or whoever it was at the time," he explains. "Then my other friends, they'd be listening to Bastille and just different kinds of bands."
It's this juxtaposition and genre-blurring that informs his work today, although music was never his main interest at school. "I didn't actually want to be a musician. That was the last, last thing," he laughs. "I started rapping coz my mates were rapping, not coz I wanted to rap. I was just freestyling, recording on my phone and just sending it around the class with my mates and would just bust up and laugh about it coz it wasn't serious."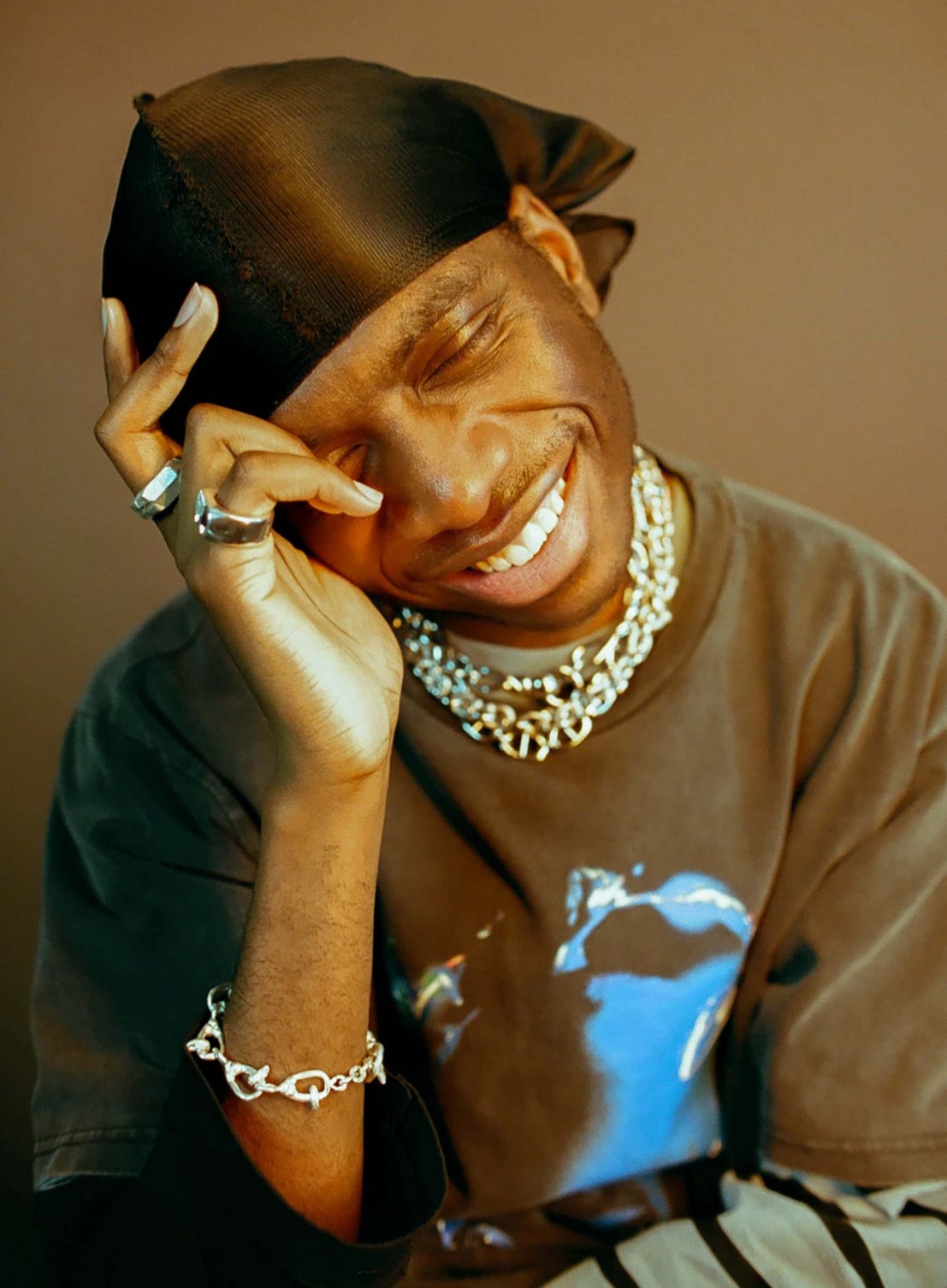 As his friends went off to uni, Peace tried drama school but it didn't work out, so he turned his attention to music, performing with Mob Set and picking up attention from the likes of KISS, Rinse FM and Keep Hush. He describes going through a dark time in his life and listening to Lil Peep and Mac Miller, before dropping second single "Please Don't Touch Me", a rough and anxious cut of emo rap. "I remember I showed one of my friends and they were like, you should sing on tracks more. And I was like, what? I'm not a singer, this is just a one off," he says. "But I just kinda kept at it trying to perfect the singing voice and then in the end it just magically started coming together."
The real turning point for Peace came with the release of "Night Time", which caught the attention of press and industry alike. "I think that was definitely a culture change for me," he smiles. "I think when I dropped it a lot of people were just so surprised. Coz you've gotta remember, I came from grime. Spraying on grime sets with thirty man in one little room to making a pop song."
Looking back on that moment, Peace still seems amazed. "It was very crazy because it was something that nobody in my peer group has ever done," he says. "Especially being black and wearing a durag and being that person. Nobody really put their foot down and was like, yeah, I'm gonna just do something that is out of the ordinary at that moment in time. It was definitely a mad move. It got people talking and then they were like, this kid is on his own flex. Let's see what he can do with this."
Collaborations with SG Lewis and No Rome followed, the latter working perfectly with Peace's Matty Healy influenced delivery, although he doesn't cite The 1975 as an early love. "The stuff I was growing up on when it comes to the indie world was definitely like Bloc Party, Arctic Monkeys, Bastille, The Vaccines, it was a lot of that kind of world and a lot of pop as well so La Roux, or Robyn, people like that was really in my ear growing up. Even Kate Nash."
Peace sings in his British accent with a conversational, half-spoken delivery. It's idiosyncratic and charismatic, and something he credits in part to the "Foundations" singer. "She's talking about how her boyfriend is just a piece of shit, really, and she keeps it real. Everything's so real," he smiles. "That's what I'm saying, like, that's why when I make my music I want to keep it like I'm having a conversation. When I listen to "Overdrive" it's literally me having a conversation. Everything about the song is literally me saying that you're missing out. You could be with me but you're with him instead. You're crazy."
The new single is an instant hit of pop-punk guitar hooks and driving melody packed with layers of bright production and a John Hughes air punch of chorus. Peace's lyrics are direct and colloquial, his delivery endearingly laconic. With its heart firmly on its Fred Perry sleeve, "Overdrive" makes you yearn for a proper indie disco. If anything, the track has more in common with producer Reid's earlier band Colour than his work in AlunaGeorge.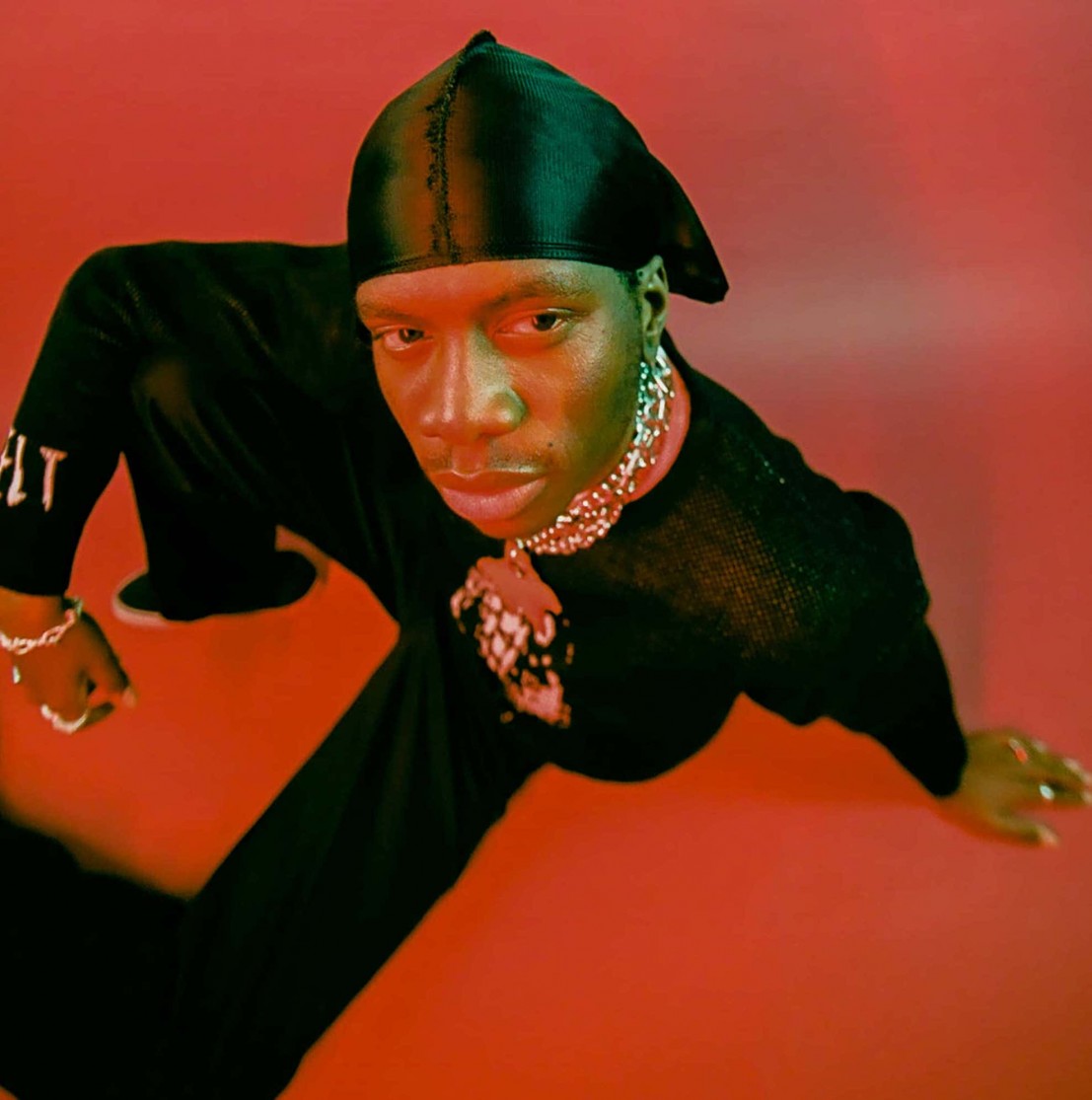 Working with Reid proved an important move for Peace, not just in developing his crossover sound but in legitimising his own ambitions. "Every time I go to his house to make music I always tell him, bro you don't understand, you're such a big inspiration to me, but he's so like, 'Ah, safe bro,'" he laughs. "But I'm like, nah, you don't get it man! He just doesn't understand how much he inspired me back in the day."
And now Peace wants his music to do the same for his listeners, for those who aren't sure where they fit in the world. "It definitely means a lot to me, me doing this. But I think it's even bigger than that," he explains. "I spent so many years trying to impress people that didn't care. I need to do it because it's me, not because I'm trying to fit in. I spent so many years trying to fit in and it didn't work. So now I'm trying to do it for people that don't fit in, the outcasts, because at the end of the day we're all human and all normal."